These days videos play a very important role in the day-to-day functioning of a business/organization. Videos are used in various aspects of a business like an employee's internal & external communications, product launches, marketing, online sales, training, and more. All this making business video hosting crucial for any organisation.
Considering these growing use of videos in business and factors like coronavirus impact and the general increase in video usage adoption. It's estimated that by 2025, the number of video streaming users is expected to be 1,423.0.and it is estimated that by 2025, the revenue in the video streaming market will reach $108,660 Million By 2025. That's a huge growth considering that in 2017, it was just $28,202 Million.
What is Video hosting?
Video hosting is the practice of uploading and hosting your video contents online on the servers.
The users can upload their video content to the hosting platform and Viewers can access the video by visiting the host website directly(e.g. YouTube) or embed the uploaded videos on their platforms(Websites/Apps). 
What is Business Video Hosting?
Video hosting for business is slightly different than normal video hosting. Business video hosting platforms allow you to upload and store your videos safely on a cloud and viewers can access the videos by visiting the platform(Website/App) where the video is embedded.

These platforms providing secure business Video Hosting are optimized for videos, without compromising on video quality or viewer satisfaction.

These platforms also offer modes for Marketing, monetization, customization, etc. Apart from Video hosting, these platforms provide services like online video player, video encoding and video transcoding, customization, a dashboard for managing the videos, Detailed Analytics, Video APIs, and integration with other platforms.

How Using A Free Video Platform Like Youtube Can Hurt Your Business!
Free Video platforms like youtube are generally used to sharing content globally, these free platforms allow their users to publish and distribute the videos to internet-connected devices across the globe. These platforms are not created for solving a specific problem for businesses or for meeting the business requirements of an organization.

Here are some of the key factors you might encounter if planning to use a platform like YouTube for the video-related needs of your business.
1- Ads and Suggestions
These free video platforms are free but they tend to display ads on your video content and also show suggestions, this can be really distracting for viewers. These platforms might display Irrelevant ads and suggestions, Viewers may click on them and may switch away from viewing your intended video.
2- Security
The video contents used by an organization on a Video management system may contain premium videos or may have sensitive content of an organization and cannot be shared publicly on the internet. Hence, security is a very very important feature offered by a platform

The security offered by free video platforms is very weak, the videos from these platforms can be easily downloaded using the hacks and plugins, and tools available on the Internet.

A business seeks various security features like Encrypted video streaming, Video DRM(Digital Rights Management), IP/country restrictions, domain restrictions, dynamic watermarking, etc as part of the solution package to protect their video content. 
3- Lose Rights/ownership in the content
When a company/organization shares a video on these platforms, they lose the right to the content. The content ownership and control then belong to these platforms.

4- Blocked in certain regions of the world
Free platforms can be blocked in a certain region of the world eg. youtube is blocked in China. Also, the network of many organizations blocks these free online platforms like youtube to increase the workforce productivity and make the staff stay away from distractions. Especially if you provide local services such as movers in Brampton, this is an important point to consider.
5- Support
The technical Support from these platforms like youtube can be slow as the number of users is very very high and it is difficult to address all the issues timely and resolve them. 
To tackle these above issues and to get a complete solution for meeting business requirements, organizations use the services of the Business Video Hosting platforms.

What features to look for in a Business Video Hosting Platform?
1- Scalability
The business video hosting platform must have the ability to handle multiple requests at any given time.
Outages and playback errors are unacceptable, In case of a sudden increase in traffic, they should be able to process data faster and more efficiently.
2- Server and CDN
Server and CDN play a very important role in delivering the video content quickly and efficiently even during times of heavy traffic. A good secure Server and CDN ensure that your users can seamlessly stream their videos across the globe. A good professional video hosting platform must have servers around the globe.
3- Security
The video content used by an organization may contain sensitive content of an organization and cannot be shared publicly on the internet. A business seeks various features like Encrypted media streaming, Video DRM (Digital Rights Management), IP/country restrictions, domain restrictions, dynamic watermarking, etc as part of the video solution package to secure their video content.

4- Dashboard to manage videos
A good video hosting service for business gives an easy-to-use dashboard for managing the videos and gives control to the user to manage the video contents as per the needs. 
5- Video APIs 
API and SDK are an important feature that helps a business to easily configure the platform's technology with their existing services (websites/apps) and for custom integrations. Hence, a business definitely looks for API and SDKs from a Business video Hosting platform.
6- Detailed Analytics
It is important to understand your audience and finding the right trends and patterns related to viewer experience and engagement. Analytics is very useful for measuring the success of video content and evaluating and optimizing the ROI on it. It helps you understand in which countries, states, regions the videos are being watched and types of browsers, devices (Desktop. Mobile, Tablet, Tv), How much the videos were played and where were the most-watched parts of a video, etc.

7- Compatibility
The Business video hosting platform must be compatible and optimized to use with popular devices and browsers. These days most of the content is viewed on various Mobile, laptops, tablets, etc, Hence it is essential to have compatibility with all these platforms for easy viewing and widening the reach of the videos.
8- Support
A good video hosting service for business platforms delivers good and fast technical support for its customers. As hosting plays, an important role in the daily functioning of business hence good technical support is a vital aspect that an organization seeks.

Top Business Video Platform In September 2023
1- Vdocipher
VdoCipher is a Business Video hosting Platform to help them serve content on their site/app in the most secure and smooth manner.

A combination of Hollywood standard DRM encryption (Digital Rights Management), screen capture blocking in mobile apps, viewer-specific dynamic watermarking, and domain restriction features ensures that videos can't be downloaded or shared illegally from their platform.
VdoCipher allows Businesses to Integrate their existing platforms with its services and helps them to play their video content on their website/app in the most secure and smooth manner. 
The complete packaged offering includes Global CDN server hosting, a Smart HTML5 video player, Detailed Analytics, Dashboard, and APIs to manage the videos. VdoCipher serves 2000+ businesses across 40+ countries.
2- Vimeo 
Vimeo is ad-free business video hosting, sharing, and services platform. Vimeo offers its video solutions to various business categories like Enterprise, Small business, Creative professionals.

The services offered by Vimeo include video creation, editing, broadcasting tools, and connecting with clients. Vimeo focuses on the delivery of HD videos across a range of devices. Vimeo gives a good-looking interface for distributing and managing your videos.

Apart from the features mentioned above Vimeo also offers Live streaming, Screen recording, a wide range of selections from License stock footage. 
3- Wistia
Wistia is a business video hosting platform focused to meet the marketing needs of a business.
It also provides analytics tools, marketing software like integration With Google and Facebook for setting up ads, Automatic video SEO, etc, These features make Wistia popular amongst marketing professionals.

It allows Uploading, customizing, and embedding content. It can easily integrate with your existing tech and allows you to send engagement data to your CRM, ad platforms, and marketing tools. It also offers a heatmap feature that allows you to understand how viewers interact with your videos.

4- Vidyard 
Vidyard is another platform used in business Video hosting. It is an online video platform that allows businesses to increase leads, accelerate their pipeline, and delight their customers through its services. It is widely used for virtual sales, marketing, corporate communication, and other business aspects.

The features offered include Video creation, management, hosting, analytics, personalization, etc. The security offered by Vidyard has access controls, SSO support, Password protection, and Embed restrictions.

The other key features of Vidyard include custom playlists, analytics like Streaming quality reports, viewer tracking, easy integrations, etc.
5- Dailymotion
Dailymotion is a popular business video hosting platform, It offers both free and paid video solutions.
Unlike the other ad-free platforms mentioned above, Dailymotion is not an ad-free platform and doesn't offer high-security features.

The Storage and bandwidth offered are unlimited, But there are restrictions on file size and length (Max 2GB and not more than 60 mins)

Other than the free video solution offered by Dailymotion, it also has a partner program that helps users in growing their audiences and revenue on their content. Dailymotion offers an HTML5 video player with a certain level of Brand customization & watermarking. It also provides Player API and native SDKs for easy integrations in other platforms.
6- IBM Cloud Video 
IBM Cloud Video provides business video solutions for End-to-end cloud streaming video services. It provides business Video hosting, transcoding, live streaming, Etc. The services offered by IBM Cloud Video are optimized for various business solutions like Live event streaming, Enterprise video platform, Marketing needs, etc. 
               
Some of the distinctive features are Recording of broadcasts, HD Live broadcasting With no caps on bitrate or resolution, Live playlists with looping, and Customizable channel pages. They use Multi-CDNs to provide an error-free smoother playback. They provide a dashboard for administrators for managing the video contents.
7- Brightcove
Brightcove is another online business video hosting platform that provides services like live streaming, create your own TV channel. It is optimized mostly for businesses in the media and broadcasting, entertainment, and sports sectors.

Its offers products such as – cloud video hosting, video player, live video streaming, OTT flow for internet TV, Zencoder for cloud transcoding, video monetization tools, etc.

Some other features offered by Brightcove include DRM, Multi-bitrate and adaptive streaming, responsive player, Player customization & Management, etc. The security offered by Brightcove has IP restriction, URL tokenization, and single sign-on (SSO).
Summing It Up
Due to the importance of using videos and their growing use in various aspects of a business, an organization should definitely opt for a Business video hosting platform rather than using a free business video hosting platform. Depending upon the nature of your business and requirements you can review all the aspects of the platforms mentioned above and choose the platform suitable for your requirements.

If you are looking for a video streaming solution with the highest available security (DRM encryption) along with business video hosting, CDN, player, etc, then you should definitely try VdoCipher. VdoCipher is a platform that gives the best offerings of video streaming solutions along with the highest DRM security available in the market.
Supercharge Your Business with Videos
At VdoCipher we maintain the strongest content protection for videos. We also work extremely hard to deliver the best viewer experience. We'd love to hear from you, and help boost your video streaming business.
Free 30-day trial →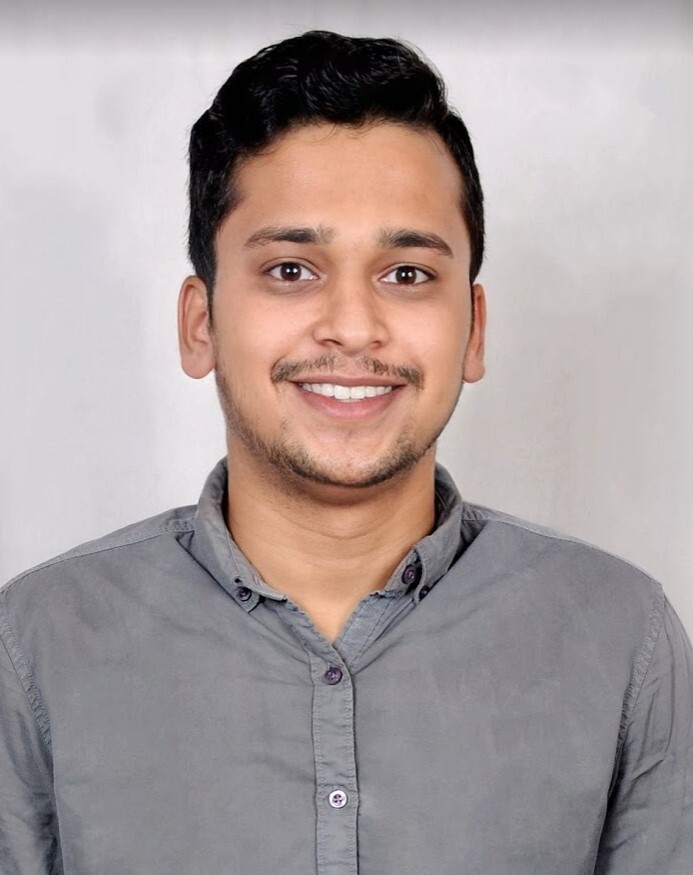 Tech enthusiast, Love sports and music.