In this epoch, when we are hearing the term Digital India everywhere, and the phone is a smartphone now, it has also changed the face of education in India. There are so many students who belong to tier-2 cities in India, don't have the proper resources and lack of coaching institutes. Even in metropolitan cities coaching institutes are so congested and overcrowded that it's not easy to learn in such an ambiance. In such times when everything is just one click away, eLearning apps in India have brought a revolutionary change. Not only they have made learning easy for students but also reduced the stress for the parents as well.
History of Education Apps in India
In the early 2010s, a digital revolution unfolded in India. The internet weaved its way into the nation, and smartphones, once a luxury, became affordable. A tidal wave of change swept through the landscape of information accessibility, heralding a new age of digital learning.
At first, educational content was nestled within websites and portals. But as smartphone users burgeoned, developers seized an opportunity. Tailoring mobile apps to India's diverse educational needs, they ushered in the maiden generation of online learning apps.
In the beginning, these apps were simple. They provided supplementary content, aiding students with their school curriculum. But as time ticked by, technology advanced. The digital realm evolved, and with it, the apps. Quizzes, assessments, and gamification breathed life into learning, making it more immersive, more enjoyable.
The years rolled on, and the online learning app industry flourished. Local and global contenders vied for a slice of the market, broadening their offerings. Subjects spanned a vast spectrum, catering to all ages and skills. Schools, entrance exams, professional courses, skill development—the educational landscape was transformed.
Amidst the COVID-19 pandemic, online learning apps found a new purpose. Schools and institutions shuttered, and these apps emerged as beacons of hope. Students, teachers, parents—everyone leaned on them, ensuring education's flame continued to burn through the crisis.
In retrospect, India's online learning app history is a tale of innovation and growth. As the nation embraces digital technology and the hunger for quality educational streaming persists, the industry stands on the cusp of even greater expansion and metamorphosis in the years to come.
It's not necessary that best teachers can only be available in the classrooms. Let's have a look at 21 such awesome education apps which are making life a lot more easier for students by offering the best virtual knowledge. Classified into 4 categories for ease of understanding, here is the full list.
Education Apps for K-12 + Competitive Exams (School Students)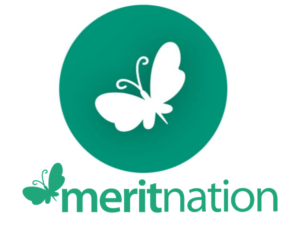 This education app is like a one-stop solution for the students of classes 6-12. Whether it comes to homework help, doubt clearing session, textbook solutions, video lessons, sample papers, mock test, easy revision notes for class 6-12, previous year board papers and even study material for national olympiads as well.
This app also has courses for entrance exams like IIT-JEE, NEET, CA CPT and other exams like BBA and NDA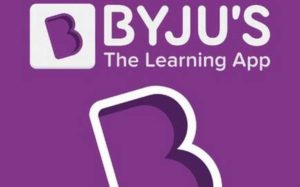 It is one of the well-funded and well-managed eLearning video platforms which has the motto to make learning fun for students. This study app is already considered one of the best education apps in India. It has very engaging video lessons which help in adaptive learning. This app also has complete mock tests and sample papers for classes 7-12 for all the board exams which help in preparing for competitive exams like IIT-JEE, CAT, and NEET. Its detailed performance analysis feature helps students to improve their performance.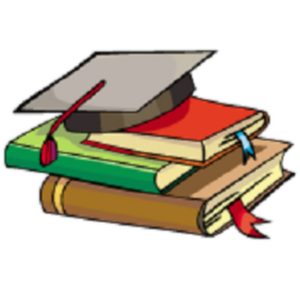 This education app has all the features a CBSE student will need. It has sample papers, mock tests. Video lessons, chapter wise questions, NCERT solutions for class 3-12. One of the best features of this app is it has quizzes which you can play with your friend while learning and it also provides a gamified learning solution. It is one of the best education apps in India for any CBSE students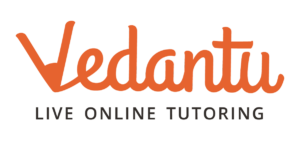 Vedantu is India's one of the largest tutoring company started by three IITiian friends, which helps the student to learn online by providing them with some of the best-curated teachers. Vedantu's one of the best quality is that they have a very good quality of teachers available. It has both individual and group classes. This education app is very interactive for both students and teachers because it has features like two-way audio, video and whiteboarding tools where both teachers and students are able to see, hear, write and interact in real-time. It has online classes for grades 6-12, competitive exams and co-curricular courses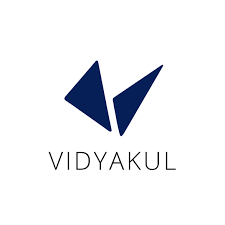 This study app for students is based on the mission to bridge the gap between tutors and students. This app helps students in meeting renowned teachers online. Vidyakul works to provide students, parents and teachers with a perfect online platform to solve all their problems related to learning and teaching online.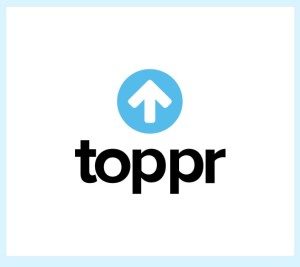 Toppr is an education app that believes in making learning more personalized for students. It provides a wide range of courses to K12 students. Its one of the best feature is its live classes feature which very much helps the students to clear their doubts in real-time. It also provides a time table to students so that they can be aware of the classes.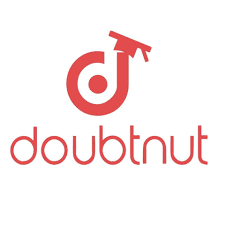 Doubtnut is an education app based on a very unique concept. If a student has doubt in any math problem, he can click a picture and upload it and within a few seconds, he will get a video solution to his question. They have Mathematics courses for NCERT(class 6-12) and IIT-JEE which includes videos, books and PDFs as well. Doubtnut is an excellent app to solve your doubts regarding board exams or IIT JEE preparation.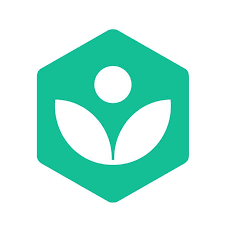 This education app is founded by an American Educator Salman Khan. This is a complete non-profit app and its sole purpose is to provide better learning tools to students. This app has more than 10,000 video lectures on different academic subjects majorly focused on Mathematics and science. They have partnered with institutions like NASA, MIT, the modern museum of art for specialized content to empower the learners outside the classrooms as well.
Best Online Learning Apps only for competitive exams including Govt. Exams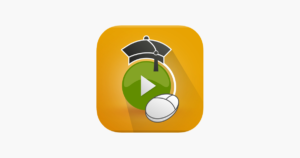 This is a wonderful app for medical preparation. This app has 600+ hours of video lectures prepared by more than 20 faculties. It also has more than 10000 PowerPoint slides and notes. They also have test series, mock tests and comprehensive coverage of topics. They also have mentors who help the students if they need personalized guidance.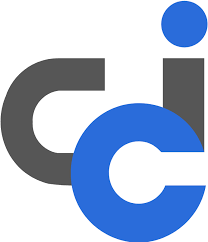 This education app is the result of the vision of a CA dropout Vivek Jain. He started working on it when he was 17 years old. Now it has around 2 millions financial professionals as its members. CCI coaching app includes 1500 hours e-learning content, test preparation and skill-based certification courses. It has online video-based tutorials for CA, CS, CMA, BCom and MCom courses. In this platform, users can interact with each other and ask questions, which is a very engaging feature. It also has various professional profiles, different articles and updated news.
The website + app platform solution is targetted for professional, commerical and finance courses.  It caters to students studying for CA, CS & CMA courses. Indigolearn has 50,000+ student subscribers and is seeing rapid growth in adoption amongst Indian students. The Android app for Indigolearn is accessible here.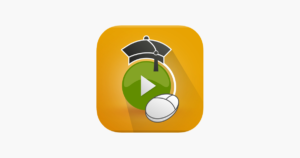 Testbook is one of most popular government preparation platform which provides courses for exams like – Bank Govt Exams, UPSC exams. It provides both website and app for recorded & live classes. The site mentions that it is trusted by over 1 crore+ students. 
The popular android app from Testbook can be installed from playstore here.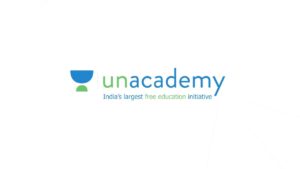 Unacademy has some great educators including first Women IPS officer of India, Kiran Bedi. This app provides more than 2400 video lectures and specialized courses on all kind competitive exams which have benefited more than 300,000 students even from the remotest corner of the country. It is one of the best education apps in India which has helped the students to improve their writing skills, ability to speak and enhance their knowledge.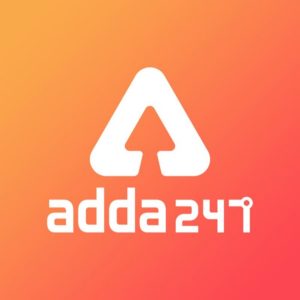 Adda 247, founded in 2016, is focused on the preparation of government exams like bank exams (SBI, RBI, IBPS etc), Staff Selection Commission Exams (SSC), Railways, Teaching exams & Defence Exams. This app provides Online Live Classes, On-demand Video courses, Mock Tests, Ebooks & Books and helps throughout the cycle of any government exam. This mobile app holds the position of 2nd largest ed-tech platform in India in terms of paid users.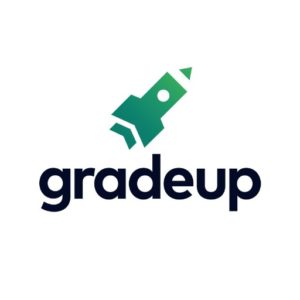 GradeUp is an initiative of Times Internet Group. This app has a very large community of students and mentors. These are exam specific communities which include exams like SSC, Banking, Railways, Teaching, JEE, GATE, NEET, UPSC, Defense and State level exams. In these communities, users can collectively learn, ask their doubts and solve each other's problems through quizzes and mocks. They have a wide range of test series, live video classes, mock tests and quizzes. 
If you are interested in creating your own video courses online, feel free to check out these elearning video software to fulfill all your basic requirements to create courses.
Education Apps for Learning Coding and Advanced Analytics teaching Apps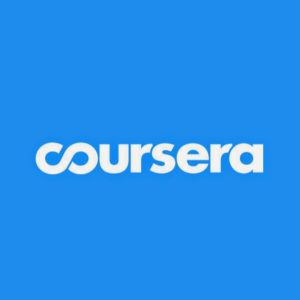 The Coursera app provides you with almost 1000 courses developed by more than 140+ best colleges and universities around the world. Now you can learn and continue your education while pursuing your career. It has advanced courses on computer science, data science, science, business, arts including photography, music and creative writing etc. It not only helps you in learning but also if you want to do any specialization you can earn certification as well. That is why this is one of the best learning apps in India.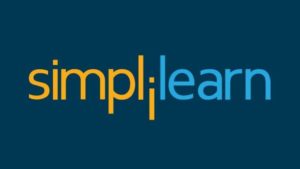 Simplilearn is an online app which provides certified training in disciplines such as Cyber Security, Cloud Computing, Project Management, Digital Marketing, and Data Science. Their courses are designed by more than 2000 industry experts and they have trained more than 1,000,000 professionals. Linkedin has considered this company as worlds' 8th most influential brand. There is no doubt that this is one of the best learning apps in India.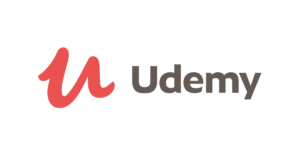 Udemy's founder who was born in a Turkish village had this thought that what's possible when learning is within reach. He himself found so many opportunities online and this inspired him to help others as well. Udemy has more than 50M students and 150K courses with 57K instructors. They are not only helping the individuals but also the companies to be prepared for the ever-evolving future of work. This is a global brand for learning and one of the best educational apps in India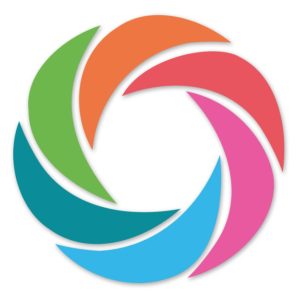 Sololearn is a complete one-stop solution for those who love to code. This app has the largest collection of code learning content from beginner to pro and the content is completely free. This app can help you in learning languages like HTML5, CSS3, JavaScript, JQuery, Python, Java, C++, C, C#, PHP, SQL, Algorithms & Data Structures, Ruby, Machine Learning, Design Patterns, Swift etc. Sololearn provides a free code editor to users. Sololearn community keep posting fresh content on a daily basis.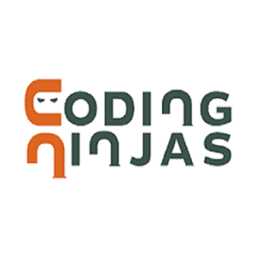 Their mission is to continuously innovate the best ways to train the next generation of developers and to transform the way tech education is delivered. After the huge success of their offline courses, they have launched online classrooms as well. The thought behind it is that students can learn to code whenever they want. Their online classrooms very adaptive and judges the codes immediately. They also have TAs who organises doubt clearing sessions during specific allotted time frames in addition to holding weekly doubt session webinars.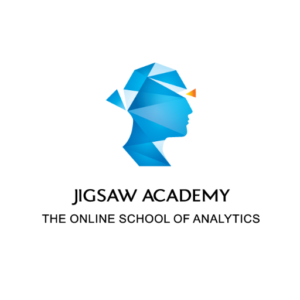 Jigsaw Academy is an initiative of Gaurav Vohra and Sarita Digumatri, which they started in 2011. This is a platform for those who want to upgrade their skills in any phase of their career. This education app provides training to the freshers and professionals with the help of experts in the areas of Analytics, Data Science, Machine Learning, Cyber Security, Cloud Computing, and Artificial Intelligence etc.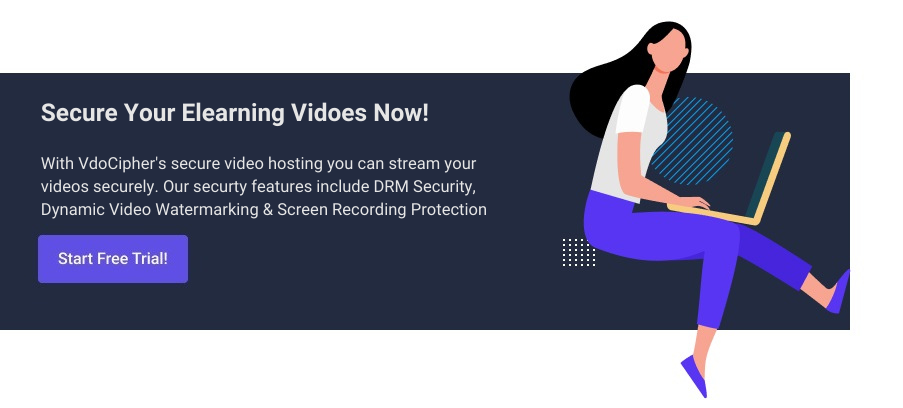 Top Global Ed-Tech & Online course Websites, Companies & Brands for Language Learning, Creativity & Other Digital skills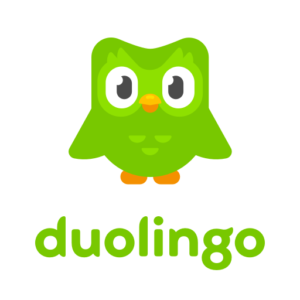 This is a very unique learning app which helps you in learning different languages like Spanish, French, German, Italian, Russian, Portuguese, Turkish, Dutch, Irish, Danish, Swedish, Ukrainian, Esperanto, Polish, Greek, Hungarian, Norwegian, Hebrew, Welsh, Swahili, Romanian and English. You can improve your writing and communication skills through this app by playing games which makes learning fun. It's very effective and easy to use app which is totally free. You can just download it from play store and start using it.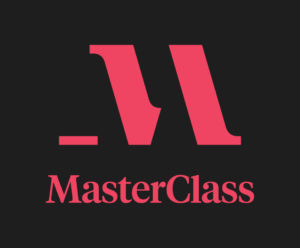 MasterClass offers online creative courses from the best actors, artists, musicians, writers and more on a subscription basis ($17.4/month billed annually). Subscribers get 100+ courses covering 9 categories, including food, music, science & tech, arts & entertainment, wellness, writing and more. In addition, there are cooking classes from Gordon Ramsay, filmmaking from James Cameron, mental strength by Robin Arzon and much more.
Each video-based class, on average, has 20 lessons of nearly 10 minutes with features like offline downloads, workbooks, PDF workbooks, accessibility across TV apps, smartphones, desktop, Apple TV, streaming players with dynamic community members.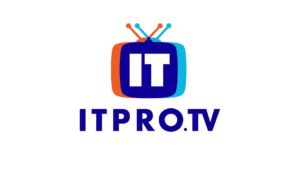 Part of the ACI Learning Family, ITProTV is intended for IT skills development with more of a talk show training format. There is an 'edutainer' engaging with a host and online audience, creating a classroom-like training ambience for you and your team. One can earn IT certifications as you watch and learn top latest IT skills from expert IT experts.
More than 5800 training hours (videos) cover major certification courses like Cisco, Amazon, CompTIA, ITIL, and non-certification courses like tech skills, CyberSec, Linux, and more. In addition, there are personal (starting $29 per month ) and business plans (Enterprise, Standard and Premium). ITProTv also offers some lessons for free and has a community of over 227K members.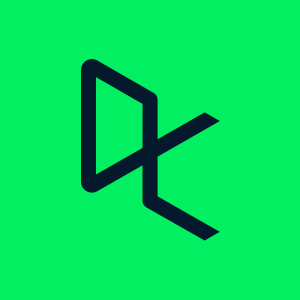 Datacamp online learning platform for both personal and businesses gives you and your team the upskill power from non-coding essentials to machine learning and data science. The platform offers over 350 interactive courses, 90+ real-life projects, learning paths, skills assessments taught by more than 270 expert instructors.
There are interactive videos, short exercises and require no additional installation, i.e., the code runs directly from the browser. Datacamp offers Free, Standard, Premium, Professional and Enterprise plans starting at $925/month billed annually.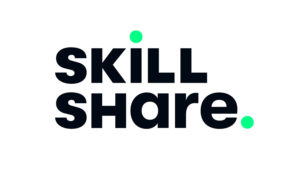 With over 5 million users, Skillshare is a popular online platform focused on building creative skills in less formal, college-style classes. Although there are marketing and business classes too, most courses cover creative education like visual arts, interior design, film, photography and writing.
Skillshare offers mainly video classes of 20-60 minutes from industry experts, including projects and community forums to connect with other Skillshare students. While some video lessons are free, others are subscription-based. Skillshare has an in-house content team, 'Skillshare Originals'.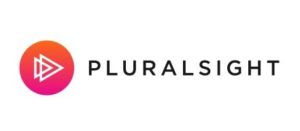 Designed for professionals, Pluralsight offers thousands of courses in web development, IT Ops, Manufacturing & Design, cybersecurity and more. One can take individual courses, but Pluralsight encourages students to opt for one of its 'paths', a series of courses in a specific field, just like mini-degrees. The course library includes more than 7000 courses, with pricing covering Standard and Premium plans.( 10 days free trial)

Founded by Zach Sims and Ryan Bubinski in August 2011, Codecademy is a well-known online coding platform focused on teaching beginners to code. Codecademy offers 14 different programming languages to students, covering courses on various frameworks and libraries: HTML & CSS, Python, JavaScript, Java, SQL, Bash/Shell, Ruby, C++, R, C#, PHP and more.
Courses are primarily text-based that guides learners to code in a text editor, which gives the platform, learn while you code format. The coding platform has both free and paid plans ( $20 per month) and options for businesses to get a complete package for their whole team.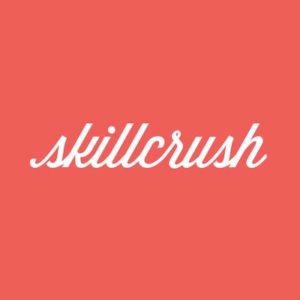 Skillcrush is an online Bootcamp offering website development and web design for beginners to learn skills to find a job. Students at Skillcrush get the choice of determining their pace of learning. Students can choose their specific three-month skill course or break them into Tech course packages, giving a personalized learning experience.
Skillcrush offers lifetime access to course materials, expert support, flexible timing, offline viewing and be a part of the Skillshare student community. Courses come with 14 days 100% money-back guarantee if not satisfied with the enrolled course.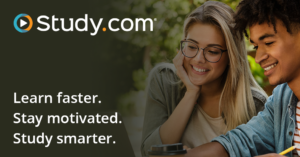 Study.com is a subscription-based online learning platform having more than 30,000 video lessons and other helpful resources. Helping over 30 million students and teachers every month, Study.com covers courses for middle school, college, Grad & Post-Grad, Professional development, certifications for teachers and much more.
The website has a separate section to cater to teachers, schools, working scholars and college credit. The college credit offers over 220 online college courses which are easy to transfer to 1500+ colleges.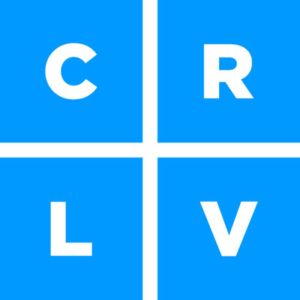 CreativeLive is an online community of 700+ master creators crafting your passion and creative skills with their On-the-go learning and hence its name. It has some renowned instructors including Grammy winners, well-known photographers, best-sellers offering 1500+ curated classes. With over 10 million students, CreativeLive has new content added weekly, app, 24/7 access to classes, 1900+ classes-on-demand and a community to get inspiration and creative ideas from influencers, students, experts, staff and even the founders.
CreativeLive TV, the live video feed is free and 24×7 live-streamed show to keep the community entertained and connected through musical performances, live Q&As, cooking, spoken word, crafting and live chat.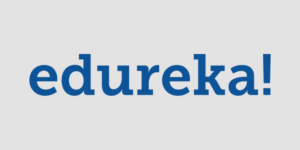 Edureka offers comprehensive courses and certifications in Cloud Computing, Data Science, DevOps, Application Development, Programming and more, chosen by over 50K working professionals. The curriculums are curated by industry professionals with self-paced online training, On-Premise classroom training and come with lifetime access, Edureka community and 24×7 support.
Edureka for Business offers corporate training with features like learning analytics, cloud labs, course customization, certifications and projects for real-world industry problems. Edureka is trusted by big companies including Cisco, VISA, KPMG, United Healthcare and many more.
How to choose the best learning app for students?
Choosing the right learning app for your kids can be challenging. With so many elearning apps in the market, it can be hard to make the right decisions. So here, I've compiled a list of must-have features that can help you make the choice much easier. You can keep it as a checklist, while choosing the best learning apps so that users can easily grasp the content. 
1.Content & Teacher
Make sure before opting for a course you look at the course outline, you make sure that the course takes care of all the relevant topics and the teacher hasn't missed out on something. Usually landing pages for such courses have in depth detail of every aspect of the course, including the topics to be covered and other aspects such as test and doubt clearing. 
Go through the sample videos to see the teaching style of a teacher and how it suits your learning style. Especially for platforms like Unacademy, udemy, where you get the options to choose various teachers on the same topic. It is best to go through sample videos and content to make sure it works for you. 
2. Intuitive User Interface
A user-friendly interface can be a make or break deal for most of us. No one wants to navigate a messy user interface and try to figure out how to reach your relevant content and features every single time.
A good UI can help you to navigate through various courses easily. While making sure that the learning app is not cluttered and doesn't distract you from your end goal.
Also, make sure you access the website or app through the device you'd spent more time learning. Let's say you sign up for your kid through your laptop, and everything seems fine. But your kids use a phone or a tablet, in that case  if the website is not responsive for your device, it can be a real hassle.
3. Gamification
A lot of education apps are using gamification to make learning more interesting for users. Gamification makes the learning app more interactive and helps users be more proactive in learning and makes it more fun.
You'd have seen examples of gamification in apps like memrise and duolingo. In these apps you get experience for every activity that you do. Gamification is not just restricted to levelling up with points and comparing with your friends. 
Gamification also means various features that are in the app which make learning more fun. In memrise, a language learning app, you get the option to text with a chatbot while learning a language. This particular bot engages in a conversation with you, helps you out when you make a mistake.
4. Different form of content
The best learning apps are those, which provide multiple forms of content and help their user engage more with the app and learn more. Elearning videos are good for learning, but after you're done with videos, small quizzes on the topic can further enhance your learning and grasp for the topic. 
Also, project based learning is a great option when you're learning a particular skill set. Especially when you are learning coding, graphic design. You end up learning much more as you start working on the project. Everything works fine when you're learning the theory, but when you actually perform the task, that is when you learn the most. Coursera works on a similar model, when you are learning a skill set there, often in the earlier courses, you'd learn about the skillset and in the end  you'd have to perform a full fledged project showcasing your skills.
5. Doubt Clearing
While learning, you might end up getting stuck on some topic. Typically in  offline learning, you'd  ask your teacher or friend to help you out and this works perfectly. But in the case of online learning apps, you don't directly come in contact with teachers and fellow students. Making it much trickier to get your doubts solved.
This is something you must look out for, while choosing an elearning app. Usually learning tries to solve it in one way or another. One is through in class doubts, here apps like unacademy allows you to ask questions in the chat. Also, at times teachers host specific doubt sessions so  that they can solve students' questions. Other times certain apps like Udemy, allows you to message your tutor and ask them questions directly. You also get to engage in community discussions in apps like Coursera. 
6. Offline Learning
Quite a few users don't have access to the internet all the time. Let's say you are in the metro, flight or somewhere where you don't have good internet access. Or in some cases, you don't want to be restricted by all those push notifications and focus on learning instead.  You should ideally be able to learn without any disruptions.
A lot of apps allow you to download their content beforehand in the app so that you can focus on learning regardless of the network status.
7. Progress Syncing
A major challenge while learning can be, when you are using multiple devices to learn. If progress syncing is not taken care of, you'd have to spend quite a bit of time just to figure out where you left off the last session. Progress syncing allows you to access your content on as many devices, picking up lessons right where you left off the last time. 
Also, if you are learning offline, it should be automatically updated when you go online as well.
8. Micro-Learning
This is the generation on tik-toker, the rise of the short video platform only tells how short our attention span can be. It's much easier to watch 10 videos of 5 minute videos rather than a complete 50 minutes video. This particular technique of distributing content into smaller parts is called chunking, as you break down a larger piece of content into smaller ones. This can be really effective in grasping the content in a much better manner. These days a lot of platforms like LinkedIn learning, Coursera, further breakdown courses into smaller subset making it easier for a user to learn and grasp key concepts. 
9. Multiple Quizzing Options
Quizzes can be a great way to refresh your knowledge. Timely quizzes and tests on a learning app can really help you in the retention of that topic. 
Leaderboards in quizzes are great to keep things competitive as different students and users try to outrank one another. Helping and motivating each other to learn more. 
Conclusion
I hope you liked our list of education apps in India. You can also read more about how to choose right video platforms for education here. I tried to be comprehensive and explored all the major eLearning video platforms available right now. Do let us know what you think about the list in the comments, down below.
If you are someone looking to build their own learning app, Vdocipher can help you achieve this. We offer a secure video hosting solution, which provides you with complete video infrastructure. You can easily host your website on WordPress or any similar CMS, using Vdocipher as the video partner for your video platform.
Like this article? Want to read more like this, you can read more about study apps for students in the blog linked.
FAQs:
Are there any free e-learning platforms offered by the Government of India?
Yes. Platforms like Swayam, Diksha, e-ShodhSindhu, e-PG Pathshala, Swayam Prabha and NTPEL are free and developed by GOI.
How to join BYJU's Give Initiative?
Anyone can help underprivileged children in India through this initiative by giving old and unused smartphones, tablets or touch screens. You can sign up and the old device will be repurposed and given free to an underprivileged student.
Is the Toppr learning app completely free?
Yes. Topper learning app is free while 'Toppr Codr', live one-to-one coding classes for kids is paid. (free trial available)
How many languages can you learn on Duolingo?
Language learning app, Duolingo offers courses in 40 languages. The app recently announced five new languages courses in Zulu, Xhosa, Maori, Haitian Creole and Austronesian Tagalog. These languages are part of Duolingo's work to protect languages.
Over 100 E-learning Apps use VdoCipher to Play Secure Course Videos
A number of e-learning apps above mentioned and many more from India/outside have chosen VdoCipher as their video hosting partner. Hollywood Grade DRM encryption to prevent downloads & Screen Capture, Smart Multi-bitrate Player , AWS based Infrastructure are the key features.
Secure Video Player for Your E-learning App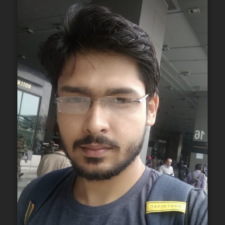 I have traversed through the digital wilderness, honing my skills in technology and marketing including the latest trends, tools, and techniques. My passion for innovation has driven me to experiment with tech-based marketing in the eLearning, Media, and Security sectors.