Every engineering aspirant in India has heard the word JEE, which stands for Joint Entrance Examination. Each year, more than ten lakh students apply for one of the toughest exams. Why? Because it is the one-way ticket for the most prestigious engineering colleges in India. With a good score one can get into IITs (Indian Institutes of Technology) and a few other top engineering colleges.
Earlier there used to be only one exam for JEE but in 2013 it was changed to two parts JEE (Main) and JEE (Advanced). Basically AIEEE was renamed to JEE (Main) for admission in NITs, and other top engineering colleges while JEE (Advanced) is for admission in IITs. It's important to clear the Main exam to appear for the Advanced exam.
JEE is the toughest engineering exam in India that tests your knowledge in physics, chemistry, and mathematics. And because it's so tough to crack, aspiring students prepare hard and often take up offline or online coaching to score well.
We have all witnessed the rising trend of online education. The online coaching platforms market is expected to grow by 19.94%. There is freedom and flexibility with online JEE coaching compared to traditional coaching. You can choose your own time to take lessons.
The Growth of Online JEE Coaching
The COVID-19 Pandemic was responsible for the increase in the shift from traditional to online learning. The coronavirus outbreak made people think beyond normal offline learning methods. This was the trend setter from offline to online JEE coaching.
Classroom learning is still popular among students but online coaching is the present need. 
Let us look at the benefits of eLearning for JEE aspirants,
Freedom and Flexibility: You get to choose the time slots for taking lessons

Accessibility: You can record and rewatch the sessions

Affordable: It cuts down the expense of visiting coaching centers

Personalized learning experience with the rise of live classes

Saves you the extra time you spend commuting to offline coaching centers 

Easier to make notes while attending lectures

Anyone can experience the best learning from the experts, especially useful for people from remote areas where coaching centers are not a thing.
JEE Offline vs JEE Online Coaching
Let's compare JEE offline and online coaching basis a few factors,
Time
There is no doubt that online coaching is a big time saver as it cuts down the time to visit coaching centers. You can use the extra time to prepare for additional lessons. Since JEE is an extremely competitive exam, you need to be extra efficient with your time. So efficiency-wise online coaching is a win.
Flexibility
Online coaching is much more flexible than offline coaching. As one can attend the classes in the comfort of their place. You just need to have a stable internet connection. Offline, you have to attend the classes based on the prior decided time and place.
Resources
In online classes, modules and sessions are available to students at all times. One can anytime log into the platform and can view or download the learning material. In offline, you are handed over with learning modules when you join the coaching center. It's your responsibility to keep them safe.
Interaction
In offline classes, you get to interact with the faculties and can discuss the doubts at the end of classes or even between. However, some students shy away from asking questions for fear of getting judged. Online coaching offers live doubt clearing sessions, and with one-on-one sessions, you can approach the tutor without the fear of being judged.
Online Exams
Online coaching offers countless tests and mock exams from previous years that you can take at your convenience. One popular online mock test series is the All India Test series for JEE, which allows you to evaluate your preparation. Real aspirants participate in this exam. Top IIT JEE coaching institutes like Allen, Aakash, and FIITJEE all offer these test series.
So offline and online both have their pros and cons. It's up to you to decide which works better for you. It all depends on your comfort, way of learning, and how motivated you are to study.
Free vs Paid Coaching: What's Best for You? 
I mentioned earlier in this article that JEE is no joke. Therefore hardly anyone relies on free coaching for this exam. Sure, you can find tons of free resources around exam preparation. But you can't just study from YouTube and shady apps when preparing for the toughest exam in India. All the information will be in bits and pieces and not structured in any way.
Paid coaching on the other hand gives you the opportunity,
To study from the expert coaches

Structured modules which cover the entire syllabus

Free mocks are created keeping in mind the exam difficulty and pattern

Live doubt clearing one-on-one sessions

Most importantly, with features like progress tracking you get to know where you stand and optimize your preparations accordingly
Top JEE Online Coaching Platforms in 2023
Many JEE coaching institutes in India have become a household name. Institutes like Allen, FIITJEE, Aakash, Resonance, and more. You can find their centers in almost all Tier 1 cities in India. When online coaching was not available, aspirants used to choose from one of these.
Let's take a look at top IIT JEE online coaching platforms in 2023 and discuss in brief about them,
IITIANGUIDE – One of the best online platform for IIT JEE with IITian faculty. They have one-year and two-year programs which you can take in groups as well as 1-1 coaching sessions.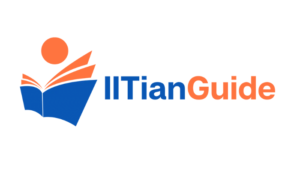 Vedantu – The course is designed keeping in mind that it suits everyone who wants to crack main and advanced. Here students can choose between Hindi and English as language to take lessons. You are free to choose from different timings and faculty.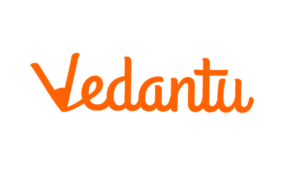 Physics Wallah – PW offers a team of dedicated expert tutors who help each student in all the exam subjects. Apart from JEE, they also have teaching experts for other competitive exams. They have courses aligned for Class 11, Class 12, and Droppers.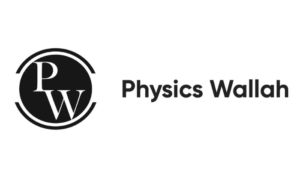 Unacademy Plus – Another popular online platform for JEE coaching, offers everyday live classes, quizzes, and mock tests. The disadvantage with this one is that it's expensive compared to other platforms with relatively high net data consumption.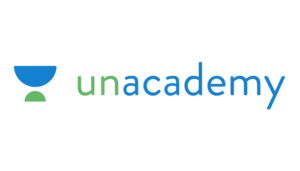 All major platforms for JEE coaching online have a lot of similarities like +1 or +2 or crash course programs, 1-1 live doubt clearing sessions, free tests, and syllabus-wise modules. Many students who cracked JEE 2021 opted for these courses and were successful in cracking amid the pandemic.
Key Features to Look Out for When Choosing Best Online Platform for IIT JEE
With so many online coaching options out there, it sometimes gets overwhelming to choose from. Here are some key features you can watch out when choosing a JEE online coaching platform,
Check out the reviews and recommendations online. Read real-life success stories online from real students and pick your green flags.


Do a background check around the faculty. Most of these institutes offer ex-IIT faculty but still go through their teaching experience once. Also, make sure the teachers don't change amid the course frequently as it can hamper your pace.

Skim through the platform and its features. It should not be too complicated or too poor when it comes to user interface and experience. Features like interactive sessions are a bonus. Make sure it's not too boring.

Since it's an online platform, you expect flexibility in terms of learning. Make sure you can rewatch old sessions or be able to download missed out lectures. Live sessions as per your preferred time are a gold mine.

You need tons of practice mock tests while preparing for JEE. Make sure the platform you're sticking to offers you the same.

Compare the prices of different platforms and go with the one you think is most suitable for your budget and at the same time offers all the basic things.

Lastly, just like before buying a tee, you try it once. Do the same when selecting the platform. Take a demo class and get an actual feel of the day-to-day lessons.

Selling JEE Courses Online: A Guide for Creators
In the era of the creator economy, educators have found a way to create something and then sell it online. We discussed how popular e-learning platforms like Vedantu and Physics Wallah sell online JEE coaching courses for aspiring students. 
Selling online courses has become more and more common now. You can also be an individual who likes teaching, leverage online course creator platforms like Teachable, and sell an online course.
Market Demand and Potential Earnings
Market demand for online education is on a steep rise. People are feeling more and more comfortable learning online. As we discussed the benefits of online learning over tradition above, the flexibility and freedom online courses offer is unmatchable, along with several other benefits. And with the internet, the sky's the limit on your potential earnings. It can go up as the vast internet is, provided you deliver actual value in your course.
Advantages for Educators
If you are an educator, there are many benefits of teaching online. With remote learning, you can widen your audience by entering into cities where there are no proper coaching facilities. Another advantage is that you get to enjoy the work-life balance as you will be in the comfort of your home teaching more students than you could ever imagine.
Designing a Curriculum: Ensuring Comprehensive Coverage for JEE Subjects
The first step to creating a course is designing an effective curriculum. You need to create a comprehensive curriculum covering the entire JEE syllabus. Every subject, each topic needs to be included in the best possible way. It's also important to explain each topic in the most digestible way. Adding media, infographics, and real life examples and making sessions a bit interactive help too. You don't want to create a boring course.
Choosing the Right Platform
Next comes choosing the platform where you can host your course. You can start with WordPress, many educators use this CMS to host their course. Additionally, you can integrate any Learning Management System (LMS) along with the course. It will help enhance the experience of learning as it offers features like quizzes, discussions, track progress, and more.
WordPress for Selling Courses and Benefits of LMS for Course Delivery
The core element of any online teaching course is the video content. Now you need to host your videos on your CMS. WordPress allows you to host videos but the disadvantage of free hosting is that pirates can download your content without your permission and may sell it as their own. You might want to consider using a secure video hosting platform to protect your course content from pirates or hackers. 
Protecting your content from unauthorized access will make sure your content value remains intact and is accessible only to enrolled users.
Setting the Right Price for Your JEE Course
It's also important to decide on your pricing strategy. For starters, you can watch a few competitors and their pricing. Then you can strategically come up with a pricing that offers maximum value at optimum price. When promoting your course, don't underestimate the power of giving discounts and coupon codes to attract your new customer base or to retain existing customers. 
Engaging Students
The most effective way of learning a course is by engaging. Make sure your module is interactive for students. You can include quizzes, trivia, live Q&A, and more such elements to make your course exciting. 
Take feedback from students and continue improving your course. Use positive testimonials to attract more customers. Word of mouth works like a charm in the e-learning industry.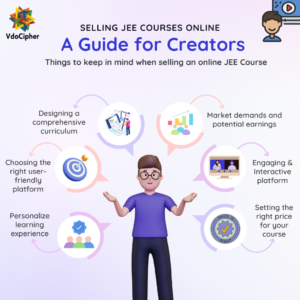 To summarize, an online selling course is a lucrative career option. It also has a good sense of purpose as you are the bridge between an aspiring JEE student and his dream coming true. Especially for students who are not in metro cities and are deprived of good JEE coaching.
The Future of Online JEE Coaching
With the evolving role of technology in online education, many passionate tutors and coaches invest in creating an online course. Since the demand for JEE online coaching is on the rise, some educators make a fortune by creating and selling courses online. It's a win-win for both the creator and the consumer. Consumers get to access and learn from the course at their own pace and in the comfort of their place. 
With the continuously growing need for e-learning coaching platforms. And with traditional coaching centers making a shift to online learning, the future of online JEE coaching looks bright.
In conclusion, we can say that in today's ever-changing digital world, online learning platforms hold a lot of value for both educators and students. Choosing the right platform improves the overall learning and teaching experience. 
For the coaching experts, it provides a powerful medium to teach aspirants online using the latest various features to improve the learning experience. Features like secure video hosting stop your valuable course content from getting stolen. And for the students, it's an effective new way to take interactive online coaching without the hassle of commuting to coaching centers. 
The online coaching scenario is changing for good and we should all aim for continuous learning and adaptation in the e-learning space.
Lets Answer Popular FAQs about Online Courses
Is online coaching better than offline coaching for JEE?
It depends on an individual's preference whether to opt for online or offline coaching. Online coaching does offer many benefits over traditional coaching in the sense of freedom, flexibility,  accessibility, and affordability.
How to sell online courses?
There are many online platforms out there that let you host your course on their platform and help you monetize the same. Additionally, you can also create your course on WordPress integrated with any good Learning Management System (LMS). 
Where to sell online courses?
You can sell your online course on platforms like Udemy, Skillshare, and Teachable. You can build a comprehensive curriculum and can host your course on any of these sites. And earn a decent income.
How to create an online course to sell?
Try to make the course content as valuable as possible. It should cover all the syllabus in the best possible way. Making an online course engaging and lively should also be given importance. Think beyond classroom teaching, and make use of learning models or real-life examples in your course.
Is selling online courses profitable?
Scaling your online course has never been this easy. You can reach a wide range of students online compared to offline teaching. Take your time and focus on creating a practical useful course. Promote your course initially and then let the course content and learning experience drive your course from there.
Secure Video Hosting by VdoCipher
VdoCipher is used by 3000+ customers over 120+ countries for hosting their videos securely by means of encryption, helping them to boost their video revenues.
Learn More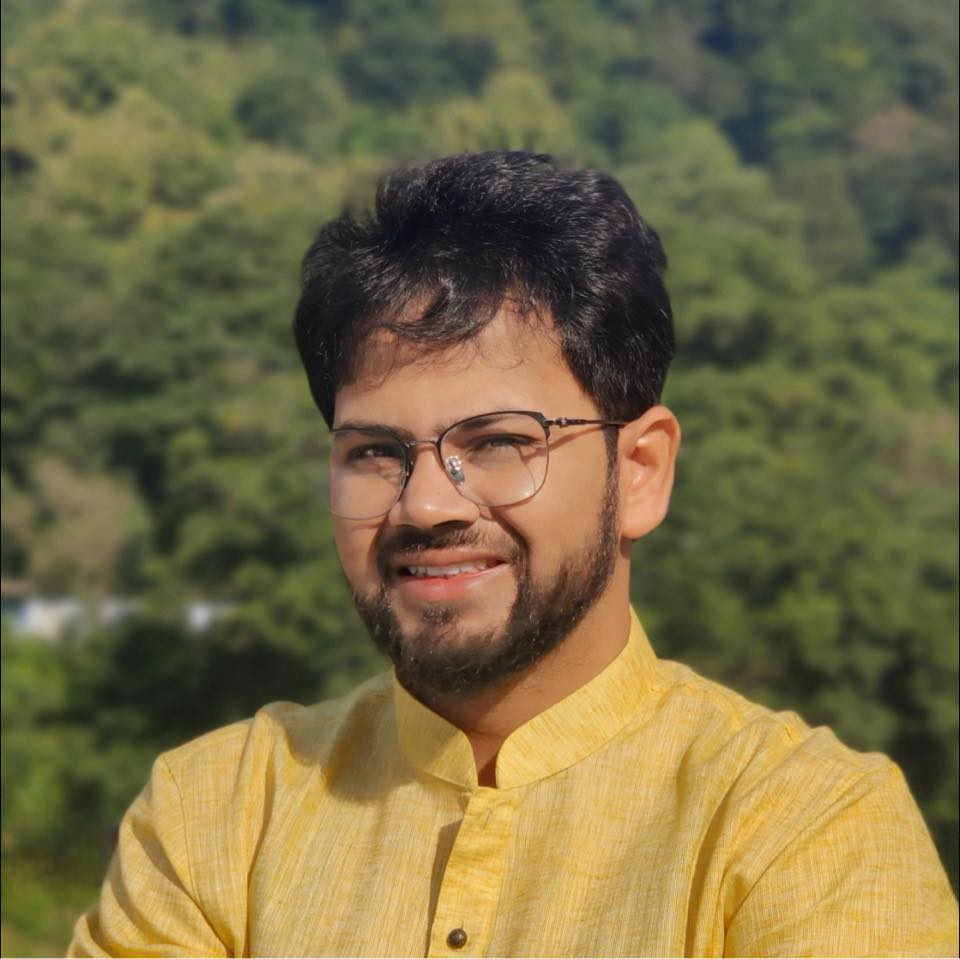 Hi, I am Akash, an engineer turned marketer. I talk about SaaS products, video tech, and product marketing. When not working I enjoy my time watching anime, learning something new and hanging out with friends & family.