European Readers' Choice Awards
Awarded Readers' Choice Best Video Security (DRM) Company by 'Streaming Media Europe Magazine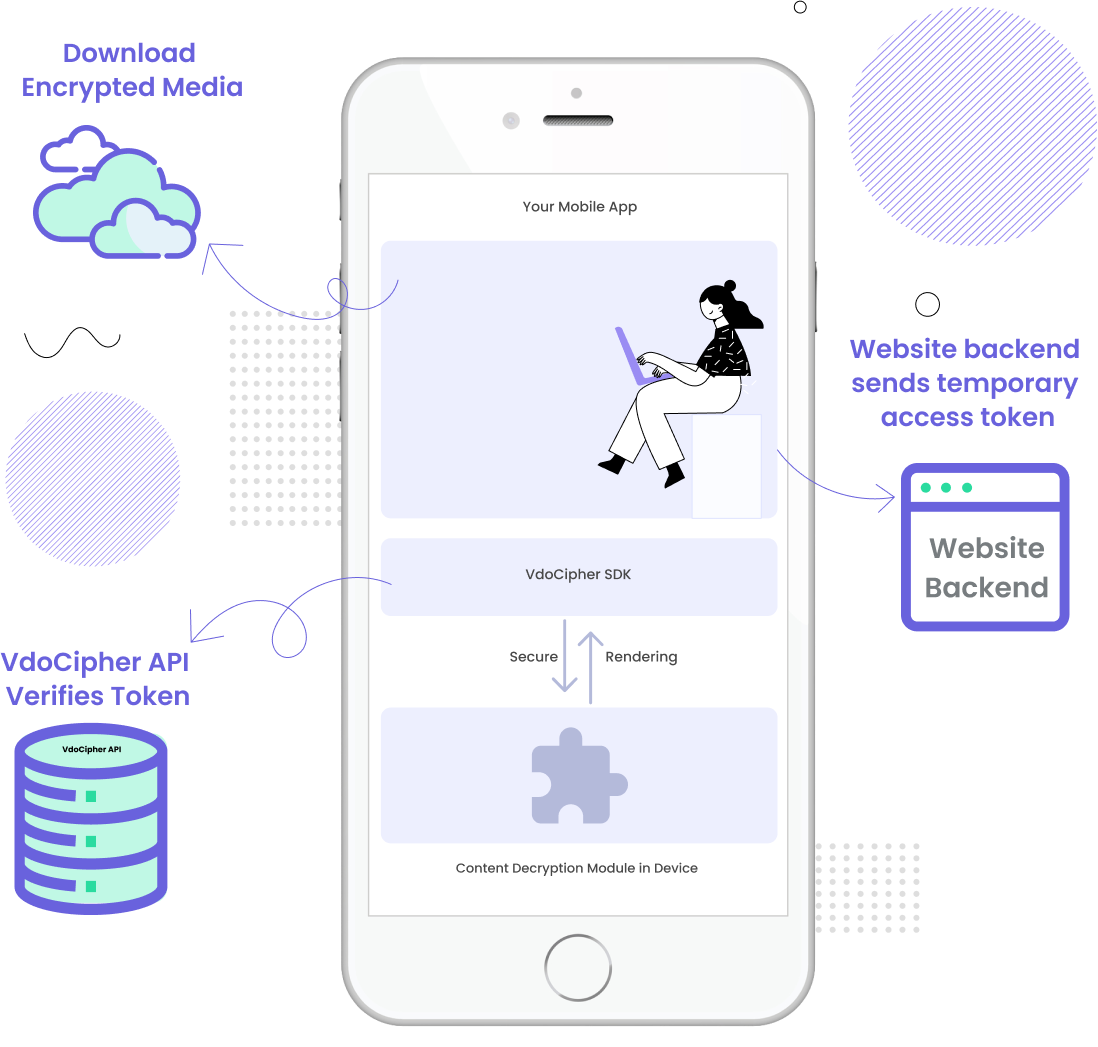 More than 2500+ Businesses across 40+ Countries trust VdoCipher






DRM Encryption & Other Security features to ensure protection from piracy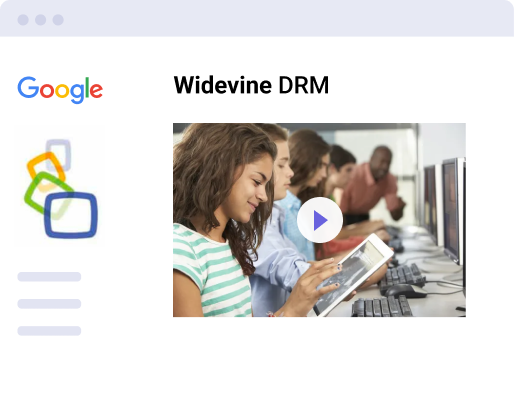 Google's Widevine DRM to Prevent Download
Widevine DRM is a widely used DRM licensing and encryption technology owned and maintained by Google. It protects your videos from being downloaded illegally on browsers such as Chrome, Firefox, and Edge.
Secure Your Videos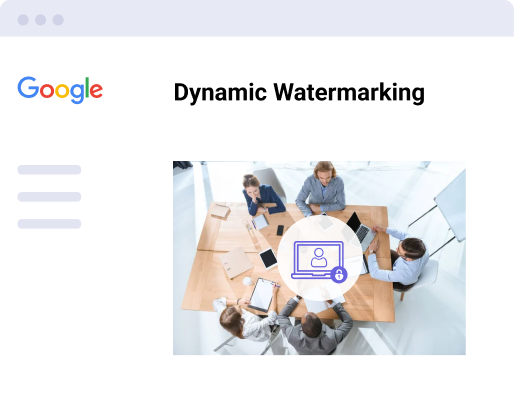 Dynamic Watermarking To Discourage Screen Capture
With dynamic watermarking your can put an text overlay on videos you can display user information such as ip, email address, user id etc on the video.This helps in dettering screen capture and identifying any origin of piracy.
Prevent Screen Capture
Learn What Our Customers Have To Say About Us!
We provide premium Hollywood & Bollywood movies for 100,000+ viewers. VdoCipher DRM security is an essential part of our infrastructure. Integration and compatibility are key aspects of DRM offering, supported well by VdoCipher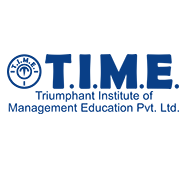 TIME Education Platform
Abhijeet Jagirdar
TIME is a Leading Test prep institute with 50,000+ enrolled students. Key feature requirements are scalable robust infrastructure with security from piracy. VdoCipher CDN + player was apt in meeting our security and stability needs.
Care and Health Law
Belinda Schwehr
I have used VdoCipher's services to protect my intellectual property in specialist legal framework webinars in UK. I have had help to whitelist videos for customer intranets, and found that the customer service is efficient. The package gives me peace of mind
What is DRM & Multi DRM ?
DRM (Digital Rights Management) as the word suggests relates to managing and securing the digital right of content. In particular to Video, DRM typically stands for the protocols built by Google, Apple & Microsoft to secure content in various devices & browsers. This includes high secure encryption and licensing technologies to prevent video download and prevent also screen capture in certain cases.
The video DRM protocols are essentially maintained by likes of Google & Apple but are implemented and provided as a final packaged solution by companies like VdoCipher. E.g VdoCipher is a direct partner with Google for Widevine DRM & integrates it as a default security component in its solution for customers.
DRM based encryption is better than standard open-source encryption because the key exchange mechanism is higher secure & black-boxed in case of DRM supported video playback. Multi-DRM for videos - A single video DRM is not enough to secure content on all browsers and devices. At least 2 DRMs. Google Widevine DRM & Apple Fairplay DRM are required for a complete compatibility package.
FAQ
What is Multi DRM?
Multi DRM means when different Video DRM technologies like Widevine DRM and Fairplay DRM are used to secure content across different devices and browsers. VdoCipher ensures that all compatible DRM are present and provide a secure smooth experience in all major browsers and devices.
What is Widevine used for?
Widevine DRM is widely used to protect your videos from being downloaded illegally on browsers such as Chrome, Firefox, and Edge. It also protects content on devices such as Android devices, Android TV, and Chromecast.
Is there any limit on bandwidth and storage?
All the plans have a validity of 1 year. Plan ends when bandwidth credit is consumed or 1 year whichever occurs earlier. There are no monthly limits. Having a large time period gives you the flexibility of usage.
Is video download and screen capture prevented on all devices?
illegal downloads are stopped on all major browsers and apps. Whereas, screen capture is prevented in mobile apps and safari browsers. Dynamic watermarking is available on all major browsers and android apps.
How can I integrate vdocipher with my site or app?
You can click on the 'Embed' button below any video on the dashboard to check all methods to integrate in your site/app with highest security.
Sign Up & Get Started Now!
* 30 Days Free | No Credit Card Required