Direct Partner with Google for Widevine DRM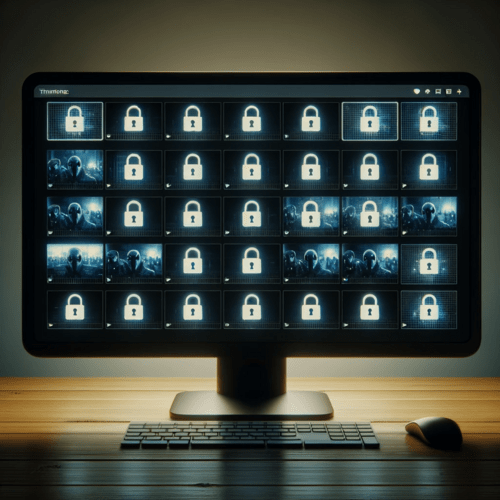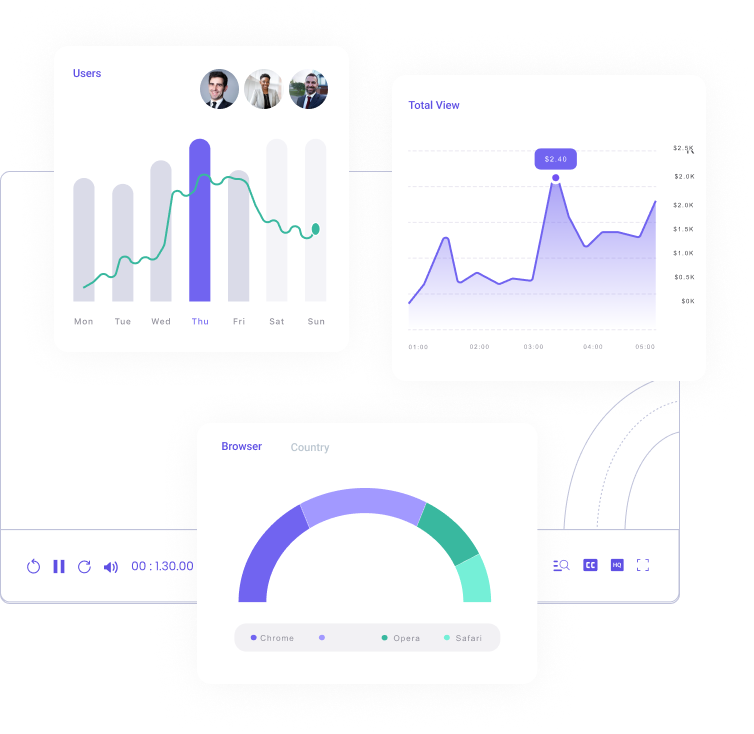 User Based Security Analytics
Find out how your users are consuming your videos. With viewer based analytics you understand watch pattern of your videos. You can see individual usage of different courses and how they fare. Figure out if there is any sort of password sharing happening by looking at individual video consumption. Finding out account whose consumption is way higher than it ideally should be.
Sleep Easy Knowing That Your Hosted Videos Are Secure with VdoCipher.
Video DRM Encryption
Videos hosted through us can't be downloaded via any plugin, tool, or hack. Our Hollywood-grade DRM ensures protection from piracy
Custom HTML5 Player
Stream videos with our customized smart video player with subtitles, multiple qualities & speed change, compatible with all devices
Amazon AWS Server + CDN
Our Videos are hosted via Amazon AWS and we provide CDN to ensure your video can stream seamlessly across 6 continents.
Advanced Video Analytics
With our analytics dashboard, you can keep track of your user's total views, the number of videos finished average watch percent etc.
Android SDK for Security on Mobile
You get Integration with Google's Widevine DRM to disable screen capture and ensure Hollywood-grade security on app.
Video APIs to Manage Your Videos
You can manage your videos using API, enable automatic upload and even get OTP for playback. With the player API, you can inject custom HTML into the player.
More than 2,500+ Business across 120+ Countries trust VdoCipher






USE CASES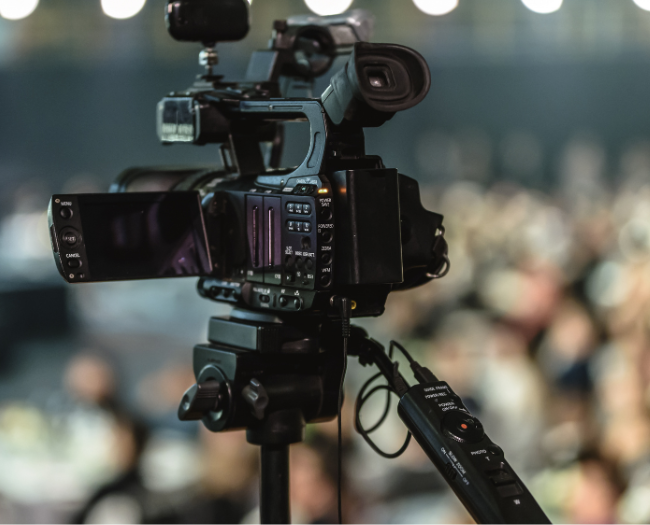 DRM protected VOD & OTT
Leverage our platform to host and distribute VOD & OTT videos, movies, and TV shows, making entertainment accessible for users and protected for producers.
High quality streaming
Adaptive bitrate for low quality
Sports Broadcasting
Deliver protected on-demand sports content with our robust analytics to monitor viewer engagement and analyze performance.
Screen capture protection
On-demand Replay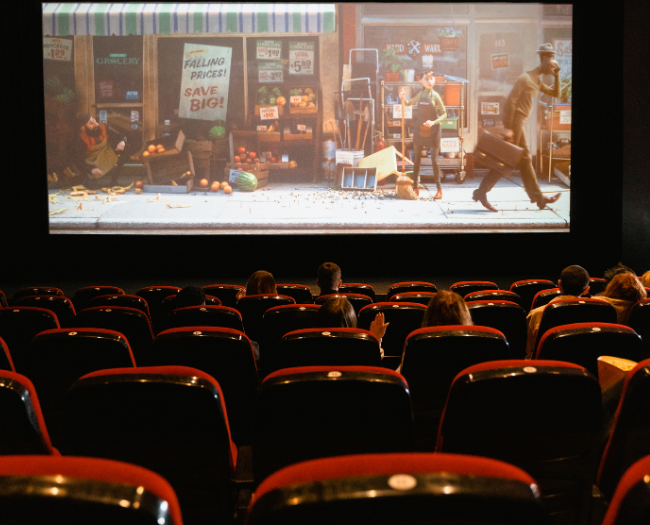 Film and Series Premieres
Present new releases and premieres in high-definition with the secure and superior streaming quality our platform offers, ensuring a cinematic experience right at home.
Crystal Clear Streaming
Event Premiering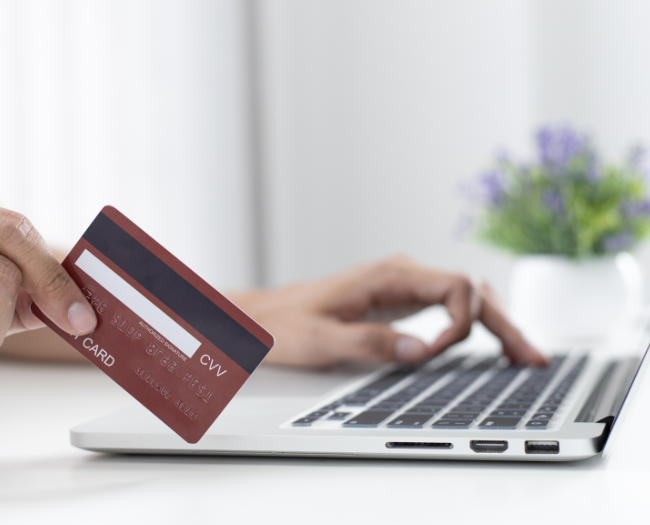 Subscription-based Content Libraries
Create a subscription service for your audience to access a vast library of content, fostering a community of loyal subscribers.
Monetization
Subscriber Management
Learn What Our Customers Have To Say About Us!
BookMyShow
Sayak Rana
Global Viewership
100,000+ users
We provide premium Hollywood & Bollywood movies for 100,000+ viewers. VdoCipher DRM security is an essential part of our video infrastructure. Integration and compatibility are key aspects of DRM offering, supported well by VdoCipher. Their team was very helpful in the integration of the product.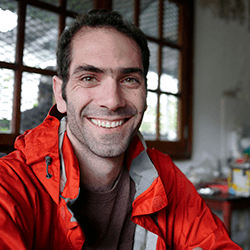 JustVision Media
Daniel Nerenberg
Global Viewership
10,000+ users
We were looking for an affordable video hosting program with solid DRM and the option to geo-restrict content and were happy to find VdoCipher. Customer service helped us find the right plan and answered all questions promptly and professionally - a really great customer service experience.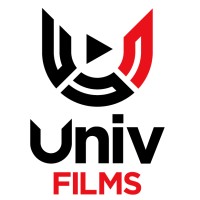 UnivFilms
Elizane Pinheiro
Brazil
10,000+ users
UnivFilms Promotions & Entertainment is a digital platform for the on-demand reproduction of cinematographic works and TV in streaming video, made by independent and recognized producers, students and new talents. Based out of Brazil, the platform offers short films, films, and Series.
Plus TV
Rahul Rathore
India
5000+ users
VdoCipher has the kind of technology infrastructure and support skills required, that made our broadcast customers to be able to trust us.They have a full range of features from DRM, streaming to encoding with well structured enterprise APIs. I look forward toVibhav & Siddhant to bring out more and more innovations in video technology space.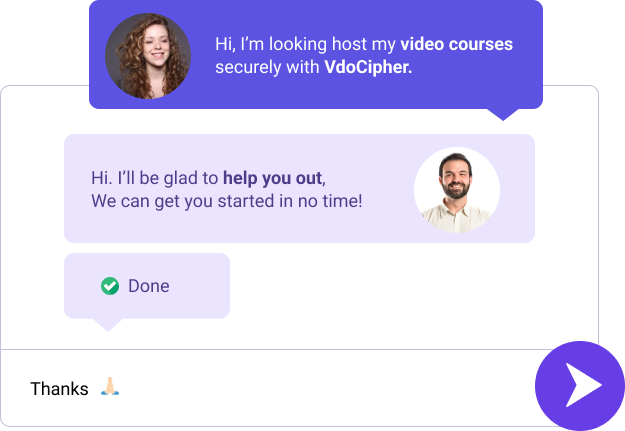 Unparalleled Customer Support
At VdoCipher, we're your dedicated partner in success. Benefit from personalized guidance with our account managers, enjoy fast support via WhatsApp and call. Our support engineers are just a text or call away. Get exclusive early access to our latest beta features. Together, we're committed to ensuring your video endeavors thrive.
FAQ
What does the VOD stand for?
VOD stands for video on demand, and refers to a distribution platform that delivers content through subscriptions, pay-per-view, and rentals.
What are the major problems faced by OTT platforms?
Piracy has been an issue since the time of traditional TV. Video piracy leads to a huge loss of revenues, customers, and reputation for a business. Hacks into OTT servers don't just mean content leaks but put at risk customer data too. About 21% of the US population watches pirated shows.
How can OTT be improved?
Multi-DRM, Content Optimization, Robust CDN Integration, ABR Implementation and Quality Monitoring are mojor areas of improvement for OTT and VOD platforms.
What are the benefits of a central, secure library for video training assets?
They ensure that valuable educational resources are well-organized and easily accessible, providing a centralized, secure library for storing, indexing, and accessing video training assets.
How do VdoCipher assist in sharing Video over internet?
They make it easy to record, store, and share videos, promoting a culture of knowledge sharing within healthcare organizations.
Sign Up & Get Started Now!
* 30 Days Free | No Credit Card Required