Amid the WFH setup and virtual schooling, demand for video solutions is higher than ever. As per a report, the global video conferencing market size is forecasted to reach $10.92 billion by 2027. 
Zoom has noticed a huge adoption rate with lockdown and possesses 49% of the worldwide market share. Zoom has seen the most generous year-on-year development of the relative multitude of platforms.
Despite Microsoft Teams being top in 41 nations, it has a small worldwide market share of 15% only. However, it keeps on acquiring prominence with a 5% development from 2020.
Google Meet is another close competitor of Zoom and gained popularity worldwide. This sparks a debate on Google Meet vs Zoom vs Microsoft Teams, which is the right platform for you?
Google Meet is an unadulterated video conferencing tool. The software is simple to set up, and you can join meetings on PCs, just as on cell phones. Coordinators can set up calls utilizing Google Calendar, meeting URLs or codes, dial-in by telephone numbers, and through exclusive Google Meet equipment like Chromebox and Chromebase for meeting devices. 
This blog will compare Google Meet vs Zoom vs Microsoft Team based upon their security features, interface, video quality, and more. Before stepping into the comparison part, first, let's understand these video conferencing tools one by one. 
Google Meet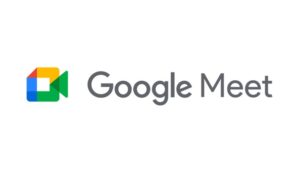 Google Meet is the cloud video platform for conferencing tool presently serving 2,000,000 users daily. It's a staple for different businesses and Google G Suite clients. Google depicts Meet as "a video meeting experience with one objective: make joining meetings easy." The organization needed to develop Hangouts to make it simpler and quicker for individuals to begin and join video meetings. 
Hangout Meet has an exceptionally light, quick interface and empowers you to manage up to meetings of 250 people. To start the meeting, you initially expected to have a G Suite account. However, Google is presently making it accessible to everybody – with differing levels of usefulness. 
The tool can deal with bigger meetings with up to 250 members for each call, live streaming for up to 100,000 viewers within an area, and record the meetings on Google Drive. 
Zoom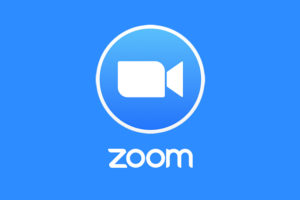 Zoom is a well-known video platform for conferencing, serving more than 300 million users every day. It empowers you to convey through private or group chat and easily send or receive files. Likewise, you can record your meeting and make it accessible for the individuals who couldn't go to the live meeting. 
Zoom offers a range of products, including Zoom Meetings and Zoom Room. Notwithstanding, Zoom Meetings is usually adequate for most of the clients. 
As the use of Zoom expanded in the last few months, some genuine security issues got uncovered. For organizations, this security hazard is surely something to consider when choosing the best video conferencing tool for their meetings. 
Microsoft Teams

Microsoft Teams is the cooperation application that is added to Microsoft 365 memberships. Teams can be a decent video conferencing solution for bigger organizations. 
Teams aren't just a video conferencing tool. It is additionally a chat application with all-in-one chat features. This tool additionally offers unique features like, for instance, clients can pick, during the call, which video feed is shown, and that video feed would then be fixed on the screen. This should be possible for various feeds, so in a video meeting, both the manager and a speaker can be shown. 
Besides, the tool allows you to raise your hands if you have any issues with the ongoing meeting or have something to say. You can use the menu and click on the 'raise your hand' option to draw everyone's attention. Even the meeting organizer will get a notification that you have something to say in the meeting. By using the Microsoft Teams calendar, companies can successfully organize and hold meetings.
We hope you have got an understanding of all three video conferencing tools. Let's start comparing Google Meet vs Zoom vs Microsoft Teams.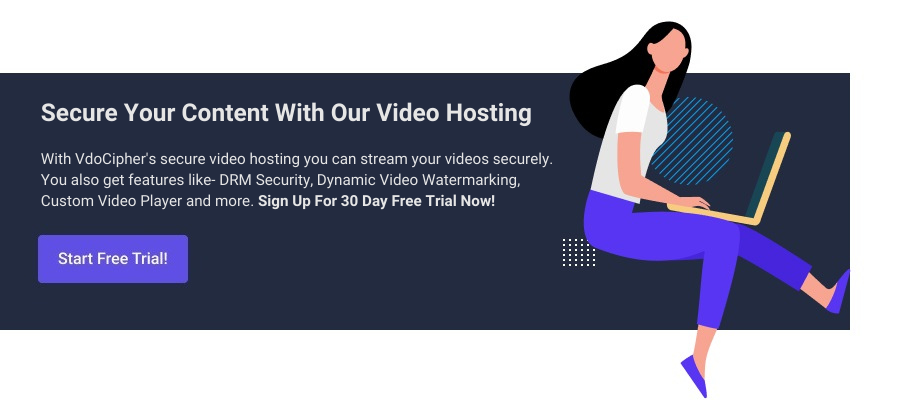 Google Meet vs Zoom vs Microsoft Teams:
Meeting Time, Participants limit, and Media and Screen Sharing
Google Meet
You can utilize Google Meet to meet with more than one individual simultaneously. Organize meetings with up to 100 individuals with Business Starter, previously known as G Suite Basic. You can welcome 150 people with Business Starter and up to 250 with the Enterprise permit. Google Meet doesn't have any cutoff points on the length of calls you can make. Only one person will be able to share their screen at a time during a video meeting.
Zoom
There's a limit of 100 members (counting the host) per meeting. In case you need to pay more. You would then be able to have up to 500 members in a meeting. Zoom has a meeting time cutoff for the individuals who are utilizing its Free version. Free users can make unlimited calls, but every call can last as long as 40 minutes. The meeting host can permit numerous individuals to share the screen simultaneously during a meeting.
Microsoft Teams
The maximum number of individuals allowed currently is 250 participants in a single Teams meeting. This pays little heed to the application (web or mobile application) or regardless of whether the participants are visitors or users. When we compare Google Meet vs Zoom vs Microsoft Teams, Teams don't have any meeting time limitations like Zoom or Google Meet. You can share a screen through the desktop and allow people to share their screen during a conference call. Administrators have the right to configure screen sharing in Microsoft Teams and allow users to share a whole screen, an application, or a file.
Security
Zoom
Zoom claims that it uses end-to-end video encryption, but it's not completely true. The encryption that Zoom uses to protect your data and meetings is TLS. Meaning, the Zoom administration itself can have access to your video and audio substance of Zoom meetings.
Google Meet 
Google Meet is safer than Zoom. It indeed secures messages but doesn't utilize end-to-end encryption. Messages are encoded "on the way." This implies that they are just encrypted between your gadget and Google's servers. 
When we compare Google Meet vs Zoom, Google Meet video meeting URLs can only be shared to individuals within a business. This is how Google Workspace, once G Suite, innovations work.
Microsoft Teams
More like Google Meet, Microsoft Teams also encrypts your information "in transit." Meaning, your data is stored in a secure network of datacenters using Secure Real-time Transport Protocol (SRTP) for video, audio, and desktop sharing.
Here the encryption and the respective key are controlled by Microsoft and not by the enterprise. There is no proof of end-to-end encryption of your data in Microsoft Teams. 
Interface
Google Meet
It has an exceptionally light, quick interface that empowers you to manage up to 250-person meetings effectively. Meet's interface is clear and straightforward. You can plan, start and join meetings on the right half of the screen, and there is an unmissable catch to change general, video, and sound settings. 
That is, in reality, all you see on the beginning screen of Meet itself. Any remaining Meet capacities are in better places in G Suite, such as planning calls in Google Calendar. The straightforward interface makes Meet somewhat simpler to use than Microsoft Teams. However, the decision between Teams or Meet (and Chat) truly relies upon what office suite you use within your organization.
Zoom
Taking part in a call requires a couple of moments to effectively install the application and two additional clicks if you are using the web application. Meeting participants can talk with one another before the host shows up. The admin or the organizer can likewise mute a participant's mic or camera whenever they want using the buttons on the screen.
Another valuable part of the interface is that the admin can see data about the network of everybody in the call. Meaning, a host can, without much of a stretch, find out where a potential issue with the connection is lying. You can manage or configure your screen to see the relevant data and a chatbox as a member. There is likewise the option to set Zoom to full-screen automatically.
Teams
The interface of Teams is very clear once you get used to it. Just like the case with more products from the Office/Microsoft 365 family, it sets aside some effort to get to know where all catches and alternatives are.  
It takes a couple of clicks to get to a specific menu. For instance, the "settings" menu is situated beneath the drop-down of your profile. No issue once you know it, yet few clients discover after looking for a settings symbol for some time. That is regularly the situation with Teams, that is only a minor disadvantage, but it gets less irritating over the long run. 
Recording
The meeting footage you record can be used for marketing videos, internal presentations, training purposes, and more. 
Google Meet
You can easily record your meeting in a couple of clicks with Google Meet. You can record sound, video, talk, and screen sharing moments for later use. After your video meeting closes, the video recording is consequently saved to your Google Drive. 
Zoom
With Zoom, you can record meetings and save them to your local computer only.
Microsoft Teams
In Teams, you can only record meetings in the cloud and save the recording to Microsoft Stream. 
Pricing: Google Meet vs Zoom vs Microsoft Teams
Google Meet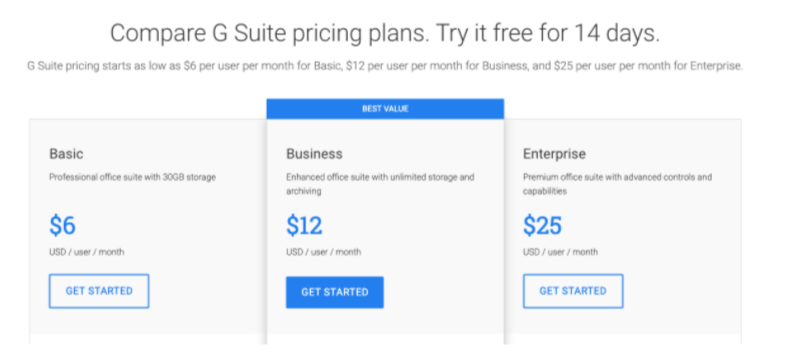 Google Meet free version is available where it comes with basic features and only one person can share a screen at a time. It is not an ideal choice if you are looking to host webinars or collaborating with larger groups in a free version. If you're a G Suite subscriber the prices range from $6 to $25 for Basic, Business, and Enterprise.
Zoom

Free version of Zoom is available; however, these calls are restricted to 40 minutes and calls cannot be recorded. Zoom allows you to host meetings and is restricted to 100 participants. Below are the Zoom Pricing plans.
Microsoft Teams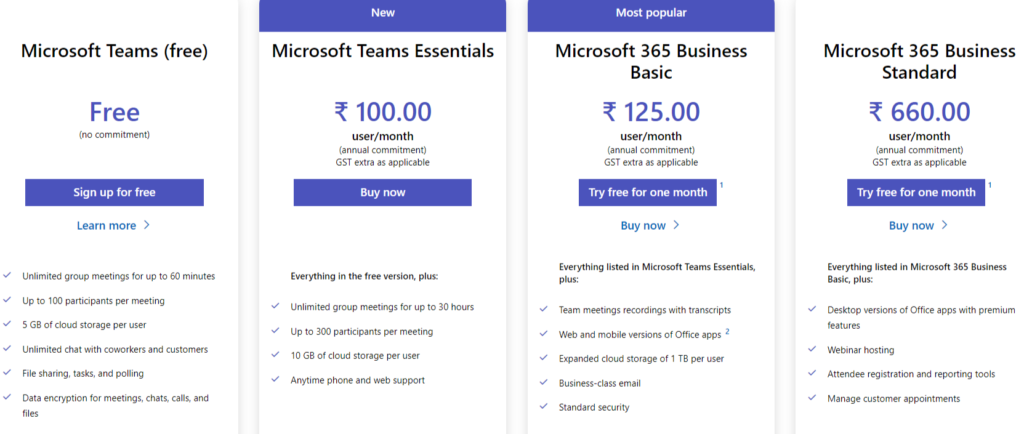 Microsoft Teams provides a free version with limited chat and collaboration, security and support. It allows up to 100 participants per meeting in the free version.
Customer Support: Google Meet vs Zoom vs Microsoft Teams
Google Meet
Google meet offers support through Email/Help Desk, FAQs/Forum Knowledge Base and Chat Support.
Zoom
The free Zoom plan supports users through its online help center only. Zoom Pro plan users get support via email tickets or live chat, while Zoom Business and Enterprise plan members can avail support via phone.
Microsoft Teams
Microsoft Teams provides customer support through its online help center. Paid plan members can also receive 24/7 support via email or chat. Phone support is available for all paid plan members.
Integrations: Google Meet vs Zoom vs Microsoft Teams
Google Meet
Google Meet integrates with other apps, including Google Calendar, Google Docs, Google Sheets, and Google Slides. You can also share your screen directly from those apps.
Zoom
Zoom integrates with a lot of services, including Facebook Workplace, Skype for Business, Salesforce, Microsoft Outlook, Google Drive, Google Calendar, and more. 
Microsoft Teams
Microsoft Teams is a great collaboration tool for teams. It integrates with productivity, communication, project management, HR, finance, and many other types of apps and software. With close integration of the Office 365 apps, Users get the option for ticket requests, surveys, weather, news, and other tools with the Office 365 apps.
Google Meet vs Zoom vs Microsoft Teams: The Winner
In our Google Meet vs Zoom vs Microsoft Teams, we have discussed the three video conferencing applications in detail. Zoom is a comprehensive video platform, but it has some security issues. Google Meet and Microsoft Teams also have some advantages and disadvantages. The right video conferencing tool depends upon your budget, the suite you are using within the organization, team size, and the protection you need. So, I hope this answered your question, Google Meet vs Zoom vs Microsoft Teams, which is the best. Let me know which among these three is the one you use over others and why in the comment section.
Supercharge Your Business with Video Hosting
Looking for a secure video hosting solution? At VdoCipher, we ensure the highest DRM-based security for your videos. We work constantly to deliver a smooth and secure streaming experience. So why don't you give a try to our platform for free and take a step to boost your video streaming business!
Free 30 Day Trial
Head of Digital Marketing at Vdocipher. I love the art of connecting the right product to their users. When i'm not doing that i love getting lost in books.