What is DRM Security?
DRM security is basically utilizing DRM or Digital Rights management technology to protect your content from any unauthorized access. Content platforms use DRM security in order to ensure that they don't lose any revenue due to piracy.
DRM security ensures that the content is not being able to get downloaded. You can also put certain DRM restrictions on your content, which allows you to blacklist certain IP addresses, geographies and more. With the hardware-level DRM you can even ensure that no one can  screen record your videos as well.
Why Do You Need DRM Security?
DRM security is crucial nowadays if you want to earn money by selling premium content. This can be any edtech platform with a focus on elearning videos or any OTT platform with premium content. For these platforms their videos are their currency, if users can get access to them for free. They'd rather not pay for them, which in turn causes the business to lose a significant amount of revenue. 
Ultimately, the requirement of DRM security boils down to two things-
Stop Piracy

Boost Revenue
Both of these two are related to each other, as the digital piracy stops any loss of revenue associated with it stops as well. Resulting in a boost to the revenue, as only the paying customers can get access to the content. Also with DRM security you can ensure that no one else is not stealing your content, rebrand as their own and generate profit from it. 
Another use case of video DRM can be for important corporate training videos. Companies often have their training videos which are supposed to only be shared among employees, in order to ensure that no one else outside of the company access it DRM Security can be applied. In such cases you can whitelist a short bunch of IP addresses, ensuring that only the ones authorized can get access to the videos. 
How Does DRM Security Work?
Now that you know what DRM security is and why one would need it, you might be wondering how exactly it works? What DRM security essentially does is, it encrypts your videos and hides the encryption key.
Usually with just video encryption, although the video itself is secure and can't be decrypted. But the encryption key is easily accessible, an aware user can then easily get access to the encryption key and access the videos. DRM Encryption basically takes care of this weakness. Encryption key is saved in a blackbox called CDM(content decryption module). CDM can not be accessed by anyone, to get the encryption key from the CDM one has to get the DRM license request which is authorized by the DRM license server. Making it very difficult for a user to access the encryption key. 
DRM security also allows you to put certain restrictions on who can access the content. You can set a time duration till when a video can be played. For example, when a user subscribes to your platform you can restrict their view access to one month. After which he can no longer access the video. You can also limit the number of concurrent devices the video is being played on at a time.
But you might be wondering how DRMs can hide the encryption key in the blackbox and other technologies can't? The answer to this is pretty simple! DRMs, typically Google's Widevine DRM or Apple's fairplay DRM have some control over your devices, this can be on hardware, browser or OS level. Since Apple has control over its devices such as Mac, iPhone and Safari browser, it can easily ensure that encryption key is well protected. Similarly Google has control over Android, Chrome and some chromium based browsers such as Firefox and Edge.
Controls in these devices are authorized through EMEs or Encrypted Media Extensions, which is present in all the device browsers. This is the reason why Google Widevine or Apple Fairplay can exercise such control over their devices for better security for encrypted content.
Types of DRM Security?
In order to protect their premium content across several devices, it is generally recommended to go for a Multi DRM approach. These different DRMs ensure that your content remains secure in their compatible devices and browser. Two most widely used DRMs right now are:
Google Widevine DRM

: It is Google's DRM technology which is one of the most widely used. It protects your content on browsers such as Chrome, Firefox, and Edge. It also protects content on devices such as  Android devices, Android TV, and Chromecast. Widevine DRM is compatible with streaming by

MPEG Dash

and

HLS

.

Apple Fairplay DRM

: Fairplay is Apple's DRM technology, which is used by Apple exclusively to stream content securely on iOS app, iOS safari, macOS safari as well as TV OS. Fairplay streaming(FPS) securely delivers encrypted content through HTTP Live Streaming(HLS) and CBCS protocol .Fairplay DRM prevents video download as well as ensures screen recording protection.
If you are using both of these two DRM you will cover almost all the major devices and browsers. Ensuring that your content stays protected and you don't lose any revenue due to it!
What to look for in a DRM Security Provider?
When shopping for a DRM service,there are a few things you really need  to look out for. Apart from helping you in setting up DRM for your platform there might be a few additional features that are must have and would certainly make your life easier. 
Multi-DRM:
As I've mentioned earlier, in order to securely stream your content on various different browsers and devices, you require different DRM technology to support the compatible devices. This is why you need to make sure that your DRM provider helps with you setting up both Widevine DRM and Fairplay DRM
Video Encoding
Encoding all your videos can be a quite tricky and tiring challenge. You would need to not only encode your videos to the encrypted format, but also to all the formats for different browsers and devices. On top of that you would need to ensure that you create different videos of different bitrate as well. As this will make sure that viewers can access your content regardless of their internet connection speed. With a good DRM security provider this task would be taken care of. With Vdocipher, all you need to do is upload the video and all the relevant encrypted formats and bitrates are automatically created, without you doing anything on it.
Video APIs
Video APIs are another crucial feature which is a must have. Using these APIs you can manage your videos and upload them automatically. You would no longer have to tediously upload every single video, as the APIs would take care of it. These APIs can be used for these tasks:
Manage videos using API, 

Enable automatic video upload 

Get OTP for playback

Inject custom HTML in video player, 

Change player design and add interactive features
Video CDN  
A video CDN ensures that your videos are being streamed smoothly regardless of the geographic location. A good Video CDN ensures the following:
Minimum latency and buffer time

Lower load on the origin server

Reducing bandwidth cost
Dashboard
A good dashboard can be a really helpful tool. It not only helps you keep a track of your videos. With some additional features such as analytics included, you can keep track of how your content is being consumed and also you can ensure that your viewers are getting smooth delivery of the content.
Watermarking
Watermarking is a good failsafe for devices where screen recording prevention is not supported by the respective DRMs. Watermark includes the overlay of user details such as ip address, name and email address. In case of any content leak, it can be identified who the source of the leak was. It works as a good way to deter screen recording and any video piracy associated with it. 
How VdoCipher's DRM Security has helped businesses save revenue?
For an online video platform, their videos are the major source of their revenue. With the increase in views of their premium content their and any subscription to view them results in a better revenue. But in cases where the content goes public, their views drop and ultimately any revenue associated with it.
This is pretty much a problem a majority of clients at VdoCipher have faced before joining us. Recently, Aman, a product manager in a major online CAT prep institute reached out to us. Their content was being pirated and shared by people on major social media platforms and forums. This hurt their new signups and revenue a lot, so their major agenda with working with us was to ensure that it doesn't happen in the future again. They moved all their videos to our platform, and we helped them setting up DRM security for them along with the video hosting. 
Vdocipher's platform ensured that their content was safe with a combination of DRM encrypted video streaming, Dynamic watermarking and screen recording protection. All these features together which ensure prevention of any video download, discouraging screen recording by putting an overlay of user information and preventing any sort of screen recording on mobile devices.
Eventually the hackers could not pirate their new videos, resulting in a boost of revenue around 110%. As users would have to subscribe to their platform to access their premium content. 
At VdoCipher, we ensure that our client's content can not be pirated. This happens through a combination of three major security measures. Which as i mentioned earlier, DRM technology, Dynamic watermarking and Screen capture blocking. Here's a brief overview of the features.
Encrypted DRM Video Streaming: With Vdocipher's Hollywood grade video DRM technology, no one can download your videos using a plugin or any hacks. 
Dynamic Watermarking: You can watermark Ip address, user id, email id, phone no, logo, text overlay to identify the source of the piracy. 
Screen Capture Blocking in Mobile Apps VdoCipher mobile SDK integration default includes screen capture protection in both Android & IOS Apps.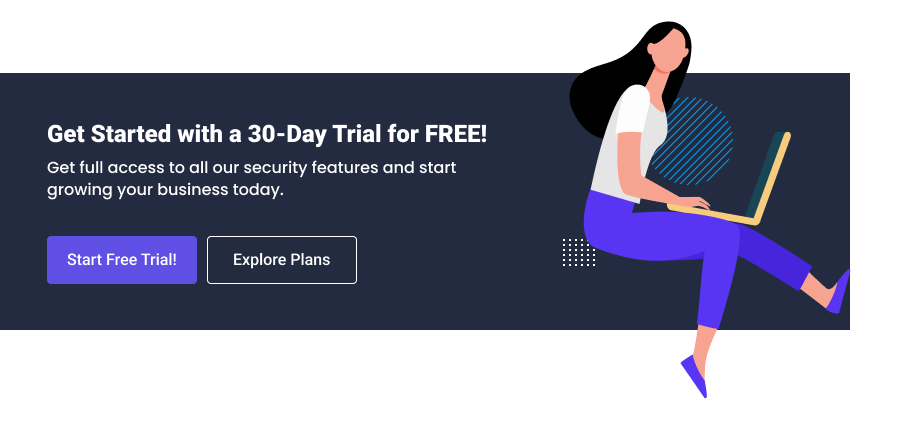 Summing It Up
DRM security is a must have technology for any online media platform. Their content is their currency and you certainly would not leave your hard earned money out in the open for anyone to pick it up. DRM software security not only ensures that your content is protected, you can even put certain restrictions on video playback to ensure that you are not losing any revenue due to credential sharing among the users.
Supercharge Your Business with Videos
At VdoCipher we maintain the strongest content protection for videos. We also work extremely hard to deliver the best viewer experience. We'd love to hear from you, and help boost your video streaming business.
Free 30-day trial →
Head of Digital Marketing at Vdocipher. I love the art of connecting the right product to their users. When i'm not doing that i love getting lost in books.