This is a detailed blog where we explain everything about video DRM (Digital Rights Management) in layman's terms. If you instead want to understand in a summary video, then there is a 2-minute summary video at end of this blog. Sections are categorized below –
1. DRM (Digital Rights Management) Meaning
As the word 'Digital Rights Management' suggests, DRM is essentially a technical system to ensure that rights of the content are appropriately managed. If you have to make revenues from your content, say videos, it is critical that the content is only accessible to your actual subscribers or paid users. If there is a method by which non subscribed/non-paid users get access to your content, then you are losing out on your revenue. In certain cases, your content might be of private nature and thus it is also a privacy/copyright loss for individuals or businesses.
Thus, DRM is a technical setup to ensure that your content is only used by those users whom you desire, and in the manner in which you desire. The fact that there are technical hackers or piracy software/plugins available in market, which can break the basic access control you made. Thus, DRM also needs to be technically strong to prevent piracy by tech hacks.
DRM can apply to any form of content – audio, video, ebook, games etc. but we will only cover video/audio DRM in this blog.
2. What does DRM mean in the video playback context?
An analogy which is my favorite when explaining what exactly does DRM mean for videos – When somebody today talks about 'tech startup', they are usually meaning software-based startups. In actuality, the word 'tech' could also mean chemical technology or manufacturing technologies or other things; but the current convention for calling 'tech startups' is usually around software tech.
Similarly, though DRM can mean many things; when talking about video DRM – it essentially means certain encryption & device protocols maintained by likes of Google & Apple which ensure the highest security from video piracy. There are 3 common video DRMs – Google Widevine, Apple Fairplay & Microsoft Playready. Google Widevine & Apple Fairplay DRMs are the necessary ones to cover all key devices and browsers (laptop/desktop, android, IOS).
3. Multi-DRM: What are all video DRMs available?
Since there are a multitude of devices, OS & browsers, it requires different DRMs to secure content. Below is a short summary of it –
Google Widevine video DRM supports- Desktop/Laptop (Windows, Mac, Linux) Chrome, Firefox, Edge. Android Chrome, Edge, Android TV, Android TV, Chromecast.
Apple Fairplay video DRM supports – Mac Safari, IOS Safari, IOS App
Microsoft Playready video DRM supports – Edge in Windows. Windows Edge is also supported by Google Widevine, so Playready is not an absolute necessity.
4. How does DRM secure the videos? Why DRM encryption is better than standard encryption?
Before understanding the technology behind video DRM, it is necessary to understand what is "video encryption"  and how does DRM adds on to it.
Video encryption is the process of converting video into a non-video secure format, so that viewer can not directly access the raw file. This prevents the online viewer from getting raw video.  But standard video encryption technologies like HLS E,  RTMP E,  AES 128 have week key exchange mechanism and are prone to hacking and downloading. This defeats the main purpose of encryption. This is where DRM comes in, DRM protects the encryption key preventing easy access by any hacker/plugin/software. Thus, DRM video encryption does dual job of encrypting the video and second protecting/black-boxing the video encryption key.
Why DRMs can BlackBox the encryption key to enhance security but other standard technologies can not do so?
– The reason is that Google, Apple have some control over either your browser, OS , hardware or all of these.
E.g Apple has control over iPhone and Mac in terms of hardware, OS, and specifically the Safari browser. Google has control over Chrome, Android & has partnered with Firefox, Edge to have basic control over them as well.
This control/access is authorized through Encrypted Media Extensions (EMEs) which are present on all device browsers.
Thus, Google and Apple Fairplay DRM can exercise more control and security for encrypted content.
5. What does Google, Apple do to maintain video DRMs & security?
Google & Apple ensure the below things with DRMs. These technologies need to be updated over time as security is always
Ensure that videos can not be downloaded via hack/plugin on any browser/app platform they play. This is applicable for all browsers and apps.
Prevent screen capture in cases where it is possible. Since in certain cases, Google & Apple have OS-level control, they can prevent screen capture in Safari browser, Mobile Apps. But screen capture can not be prevented in most Chrome, firefox browser playbacks.
Update technologies related to DRM, Encrypted Media Extension, streaming protocols to ensure that compatibility is maintained & security always stays maximum.
E.g 1. While most chrome browsers can not prevent screen capture with Widevine DRM, but now there are certain Windows laptops that can prevent screen capture. Thus, it is an effort from Google and Apple to always update what best they can do in terms of security.
E.g 2. Today Widevine DRM is supported well with Dash protocol. Tomorrow there might be future popular streaming protocols & those protocols & DRM need to ensure compatibility with each other.
Providing training and certification to its partners (like Google Widevine DRM partner) who ensure that customers across worldwide can avail and implement DRM easily. VdoCipher.com is one of Google Widevine DRM partner.
6. How can I integrate video DRM for my website/app?
Implementing video DRMs requires a change at 2 key places in video infrastructure. First is at the transcoding level, where content is encrypted with DRM parameters after transcoding. The second is in the video player level, where the encrypted content is decrypted to play the final video in a viewable format.
Very large enterprises like Netflix & Amazon Prime build in-house systems.
Large, medium & small businesses rely on DRM providers like VdoCipher who provide DRM in an easy to use offering to customers.
A summary of above blog is summarised in 2 minute video below –
Video Explaining VdoCipher DRM for your videos. VdoCipher provides Google Widevine & Apple Fairplay DRM.
Supercharge Your Business with Videos
At VdoCipher we maintain the strongest content protection for videos. We also work extremely hard to deliver the best viewer experience. We'd love to hear from you, and help boost your video streaming business.
Free 30-day trial →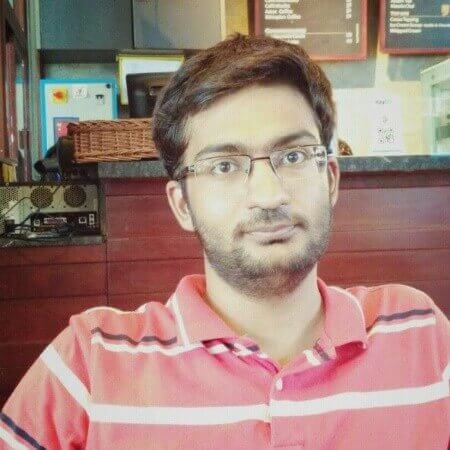 CEO, VdoCipher. Writes about video tech, ed tech and media tech.