It's important to examine digital rights management before delving into how it's provided to you as a customer. Digital Rights Management, or DRM, is a technology that restricts the usage of digital content, usually through encryption. DRM systems intend to protect content creators by ensuring that authorized users see their content or use it correctly. Digital rights management (DRM) vendors sell software that allows you to restrict how your customers can use protected digital content. Without it, unauthorized users might steal your digital content, leaving you with no money earned and pirated content.
DRM vendors help prevent piracy by developing complex software that prevents people from copying content they haven't paid for. The content is encrypted using a key only available to someone who has paid for the content. DRM vendors provide you with an encrypted version of the content you have purchased. The provider usually distributes the content with a license that determines how the content gets used.
Benefits of using DRM Vendors and DRM Providers
The main benefit of using a DRM provider is the ease of implementation. A DRM provider is a company that provides technology and services to help content owners and distributors protect their intellectual property. DRM providers offer a variety of services, including digital rights management, content security, and anti-piracy measures. They work with content owners to help them protect their copyrighted material and ensure that it is not illegally copied or distributed.
Most DRM providers offer APIs that are easy to use and will take most of the implementation burden off your shoulders. Additionally, you get a lot of additional functionality out of the box, such as a wide array of supported devices, reporting, and even analytics.
The great thing about this is that you don't have to build all of it yourself. It frees up your time and resources to focus on other areas of your business. You also get support and the latest updates from the provider. You'll easily integrate any newly added features in the future.
You may also have the option of building your custom reporting based on the provider's data. It will give you a lot of insight into the performance of your eBooks or video content and the customers who purchase them. In other words, when you register your work with a DRM provider, you can make your work securely available, in multiple formats and across multiple platforms, without having to know about all the logistical details of digital rights management. You can focus on your work, and the provider will worry about making your work available.
Challenges in implementing DRM and need of DRM Vendors
DRM license providers usually don't sell directly to customers. Instead, they sell to software and media companies, which then sell their products to end-users like eLearning companies.
When it comes to digital rights management implementation, there are three main challenges: security, compatibility, and interoperability.
The first challenge, security, is an important topic of concern. One of the most common threats to digital rights management is hacking. Hackers can bypass DRM systems and gain access to protected content. Content providers and publishers must ensure that the content they protect is secure against hackers.
The second challenge, compatibility, is also a major concern. DRM must be compatible with many different types of devices. If the DRM is not compatible, it can be highly limiting.
The final challenge, interoperability, is similar to the second challenge. DRM must be able to work with multiple technologies and platforms.
Why need DRM Vendors and DRM Providers?
Flawed Implementation: The root cause of DRM malfunctions is the inconsistencies in implementing DRM. It can lead to a lousy user experience or security breach. From UX designing to software diversity, collaborative integration must occur between users and DRM vendors.
End-user adaptability: The other common issue in DRM implementation is End-user adaptability. With the growing number of new devices and on-demand content consumers, the delivery model, licensing, and content management needs implementation. Educating former and existing customers about the various new updates and changes is a task to handle with better customer support.
Lack of all-in-one DRM solutions: Instead of subscribing to multiple DRM vendors, most end-users look for an all-in-one DRM solution. Implementing a unified DRM solution for digital content requires workforce, investments, and levels of technical implementations.
Security and IP protection: DRM vendors can effectively manage access to digital assets by employing IP geolocation. IP geolocation data needs to be up-to-date and standardized. It simplified the licensing rights authentication across regions and authorized users' access. DRM vendors need to securely store a vast amount of Intellectual Property data and create a workflow for users to manage and track their content. If there is a bug in the DRM software that allows people to copy content without paying for it, then it is easy for people to pirate content. DRM vendors have to address this issue by implementing multiple security layers, IP protection, watermarking, and of course, customer satisfaction.
VdoCipher – Best DRM Vendor to protect your Video Content
Choosing among the best DRM Vendors for your business needs is a challenging task. It requires considerations on features, pricing, deployment model, customer support, and much more for your businesses. We have listed the best Digital Right Management Vendors for video security, eBooks, documents, and brand protection.
VdoCipher is a secure video hosting solutions provider to LMS platforms, media, e-learning platforms and individual videos creators and helps them in boosting revenue. Vdocipher offers Hollywood Grade DRM Protected Video Streaming to protect videos from piracy and unauthorized access or sharing.
Videos streamed through VdoCipher cannot be downloaded via any software or internet plugins. Using Google Widevine and Apple Fairplay DRM, VdoCipher is serving video content security to over 2000 business customers in more than 40 countries.
Google Widevine and Apple Fairplay protected DRM encrypted streaming
Dynamic watermarking and screen capture block
API and Plugin Integration
Multi CDN Integration
Adaptive and Responsive HTML5 player
APIs and SDKs
Geo, IP and Time based restrictions
Backend Licensing and Authentication
Best DRM Vendors for eBooks and Brand Protection
Best DRM Vendors for eBooks and Brand Protection
RedPoint for Brand Protection
Brand intelligence platform, Red Points delivers online brand protection, copyright enforcement, and distributor monitoring capabilities. Red Points gives you full visibility into brands' presence online. Over 1000 brands and companies rely on Red Points to fight counterfeits, piracy, impersonation, and distribution abuse allowing them to maintain control, improve their brand value, and increase revenues.
Detect infringers reselling credentials
Bot-powered scan on marketplaces and social media 24×7
Photo-analysis
Self-improving detection
Potential infringement review in the DRM platform
Automatic enforcement
Memberspace for Brand Protection
Memberspace is a web application that helps organizations manage their memberships and communications. It allows members to access and update their information, makes it easy to send newsletters and other communications, and provides tools for managing events and activities. With their DRM software, you can protect the existing website and gain new members.
Access expiration management
PDF and image protection
Digital distribution management
Password management
Member-only access
Kitaboo for eBooks
Kitaboo DRM is a digital rights management system used to protect e-books from unauthorized sharing and copying. It employs a variety of measures to prevent users from copying, printing, or sharing e-books without permission. Kitaboo DRM is the software to protect the eBooks we publish.
Publish and secure ebook distribution
DRM encryption
Social DRM
Digital watermarking
Role-based permissions
Create a webstore and license your eBooks
Distribute ebooks to your users from the cloud
Own branded apps to distribute your eBooks
FAQs
---
What kinds of content does DRM protect?
Digital rights management is suitable for all kinds of digital content, including everything from novels to computer programs and music. A digital Rights Management system can protect the content which gets digitized.
How is DRM technology applied to digital content?
Digital rights management is often used with digital content delivered over the Internet. When you purchase this type of content, you usually download a copy to your computer. To use the content, you may be required to install a software application. This application will protect the content by preventing unauthorized copying or unauthorized sharing.
What are the points to consider while choosing DRM providers?
Some general considerations are pricing model, market reputation, customization, flexibility in implementation, customer support, the number of countries served, client portfolio.
Supercharge Your Business with Videos
At VdoCipher we maintain the strongest content protection for videos. We also work extremely hard to deliver the best viewer experience. We'd love to hear from you, and help boost your video streaming business.
Free 30-day trial →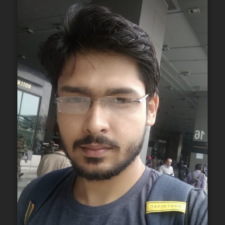 I have traversed through the digital wilderness, honing my skills in technology and marketing including the latest trends, tools, and techniques. My passion for innovation has driven me to experiment with tech-based marketing in the eLearning, Media, and Security sectors.