With the everyday increase in popularity of video streaming platforms, businesses need a reliable, secure, and scalable cloud video platform. And owing to the current COVID scenario across the world, people are consuming a lot more content than before. Hence, more businesses are launching or scaling on cloud video platforms on a daily basis.
Cloud video platform have reduced the infrastructure needs as compared to traditional broadcasting technologies. They are being potentially recognized for their features like unlimited storage, convenience, scalability, and security.
Keeping these things in mind, we'll be taking you through a basic explanation of cloud video platforms and their workings, important features that you should take care of while selecting a cloud video platform, and some popular video cloud hosting platforms in 2021.

What is Cloud?
Before we understand more about cloud video hosting platforms, it is important to understand what exactly is Cloud in terms of technology.
With the increase in online content and the boom of the internet, thousands and thousands of data sets need to be stored. And creating a single physical infrastructure at every point is a potentially unattainable and toilsome task. This is where the " cloud" comes into play, helping save companies money and providing convenience to the end-user.
A cloud is nothing but a bundle of remote/globally distributed servers, and the applications and databases that are stored and run on those servers. This technology has made storing and accessing petabytes and petabytes of data without the hassle and overhead costs of maintaining a physical server every time.
Explore More ✅
Build Your Own Cloud Video Platform With VdoCipher
Vdocipher helps several OTT Platforms host their videos securely, helping them to boost their video revenues. You can host your videos securely, and you get various features such as Video API, CDN, Analytics and Dashboard to manage your videos easily.
What is a Cloud Video Platform?
Before understanding cloud video platforms, it's necessary to understand what is video streaming, or even streaming for that matter.
In very basic terms, Streaming is when you deliver any type of media content to computers/mobile devices via the internet and play them in real-time.
So, video streaming simply becomes sending video content over the internet to a remote user.
With an increase in online content consumption, lots of videos are being streamed online. Hence, the need for highly scalable and reliable video streaming solutions increases.
This is where cloud video platforms come into play. They utilize cloud servers that are delivered through the internet and can be remotely accessed for work.
Businesses can simply upload videos and stream to audiences at a much larger scale. They can utilize the infrastructure of cloud video streaming services and streamline their entire processes, reducing spends and efforts on things like transcoding, video processing, custom video player, secure streaming, and CDN issues.
Why is Cloud Video Streaming beneficial?
As cloud video platforms are becoming more and popular, lots of small, medium businesses are also utilizing their potential. With this, it becomes imperative to find video streaming solutions that help in the seamless delivery of videos. Not every provider can build and maintain the infrastructure and complexities associated with such mediums. Hence, cloud video platforms work as a boon for them.
From seamless delivery to managing volumes of content. Here are a few reasons why cloud video platforms are there for you to speed up your streaming game!
Budget-Friendly:
You only pay for your storage and bandwidth requirements. As you go along utilizing the cloud video platform, you can manage the expenses, instead of investing a large amount upfront.
Accessibility
The target audience can view videos anyplace and anytime if they have a working internet connection. The videos on these cloud video platforms are easily accessible from work, commute, etc.
Zero-maintenance of individual infrastructure
No need to create an in-house server or hardware infrastructure for storage needs. Depending on your needs, you can start streaming within hours or days.
Scalability
One of the major advantages of using a cloud video platform is its scalability. With the growth of your business and customer base, you can easily upgrade your cloud storage, integrate additional features, and more such things in no time.
Potentially unlimited storage capacities
Cloud video platforms have the possibility to store unlimited data and even in a cost-effective way. They have features like backup, archives, etc. making your data storage potential limitless.
Security
There are various security compliances associated with cloud video platforms. Depending on the cloud video platform you utilize, you get features like video encryption, DRM protection, online video watermarking, authentication mechanisms for users, and access control for securing data. This is why video protection has been one of the major reasons for people adopting cloud platforms.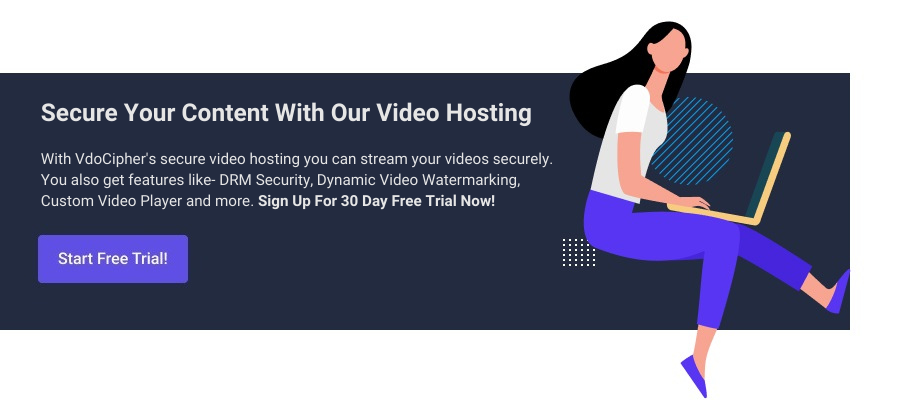 Key features a cloud streaming platform should offer
Feasibility
Any cloud video platform should not be too complex. It should help businesses simplify their tasks and help improve their efficiency. This means that the video platform should enable users with options like bulk upload, easy navigation through the platform, and tools for managing content. It should be defined and designed in such a way that even the newest/casual users are able to adapt to it.
High-level Security
Secure video hosting is one of the topmost concerns when you are putting out your content. Restrictions on videos playing on other websites, certain domains, and geo-restrictions, allowing shared videos to play for a limited time, and access control for multiple users internally are some of the security measures that should be taken into consideration while choosing a suitable cloud video platform.
Free Trial
Investing and choosing a platform for storing and relaying all your video content is a major decision and every factor should be taken into consideration before making a final choice. To ensure that you have chosen an accurate video cloud hosting platform, look for platforms that provide you with all-feature trials and a sufficient trial period before you purchase a final plan.
Easy Embed/Integration options
To increase the feasibility and scalability of your business, the cloud video platform should be easily integrated into your own websites and applications. It should offer you multiple embed options, necessary APIs, and documentation to ease your overall integration.
Transcoding of videos
Video Transcoding is a necessary feature to look for in any cloud video streaming platform. Original video needs to be converted to multiple qualities of videos of different bitrates to ensure that content is delivered to every person of the audience with varying bandwidth and internet connectivity. These transcoded videos should also align with different video streaming protocols to ensure smooth playback.
CDN for smooth playback
CDN is one of the criteria that create vast differences between the majority of streaming platforms. Cloud video platforms use CDN networks to ensure smooth playback with minimalistic buffering and loading. The platforms that use one of the best and top-level CDNs reduce playback issues across vast geographical areas as well.
Video Player Features
An HTML5 video player with features like speed change, Forward/rewind, etc. that is compatible across all devices and platforms can be of great help to businesses. Players with multiple quality adaptiveness and responsiveness ensure a smooth playback across any geographical region.
Interactive CTAs
A lot of e-learning businesses utilize features like buttons, chapters, segmentations, and forms within the video to enhance the learning experience. Quizzes, and seek buttons to help navigate through video easily are interactive features and increase user experience. With the increase in the online learning segment, these kinds of features are looked for in a cloud video platform.
Streaming Analytics
Analytics provide insight to businesses on how their content is faring amongst their viewers and helps them create strategies around it. Details like Total views, average watch time, browser watched on, country, and average watch percentage in analytics help you improve your business outcomes.
Support Channel
There should be clear, communicative support channels available to address your business and technical needs, with people with sound knowledge in each department available to address your concerns. A detailed support faq part with all documentation, necessary tutorials, and screenshots helps you get your needs sorted in one place.

5 Popular cloud video platforms in 2021
Vdocipher
Vdocipher provides a one-stop video streaming platform with secure video hosting features. It provides you with an encrypted HTML5 player and complete video hosting features. You can integrate it with your own websites or applications. It caters to eLearning platforms, media, and all other types of businesses. Helping them host their video content securely.
They provide plugins, APIs, and SDKs for smooth integration. Hollywood grade DRMs, viewer-specific dynamic watermarking features, and other licensing technologies are a boon for your piracy concerns. With its own smart html5 video player and AWS-backed infrastructure for scalability, this is a go-to solution for businesses looking to host their content with utmost security.
Vimeo
Vimeo is a New York-based cloud video company with features like video sharing, and hosting. The live streaming setup sets it apart from other similar platforms. Basic functionalities to premium features like privacy control, analytics, and customizations are accessible to users at different pricing plans. These offerings are integrable with the user platform.
Wistia
Wistia caters to the needs of marketing professionals by providing them with advanced features to utilize the potential of their video. It provides analytics tools and marketing software to help businesses to launch campaigns. Brands and businesses can utilize this as an extensive marketing tool.
Brightcove
Brightcove is a Boston-based cloud video platform that offers on-demand and lives video streaming with a focus on monetization and marketing. It offers its users enterprise-level cloud hosting solutions that they can integrate into their websites and applications.
Youtube
With a user base of more than two billion, watching over a billion hours of video on a daily basis, youtube is one of the highly viewed cloud video hosting platforms. It has videos catering to different categories from learning, movies, and live streaming to creators of different genres uploading loads of content. Targeted ads and collaborating with different brands help make it a major source of revenue for a lot of businesses.
Conclusion
With so many cloud video platforms out there, it is pivotal for you to understand various features associated with them. We have tried to list some of the basic insights and features that can help you choose a suitable cloud video streaming platform as per your usage and requirement.
The utilization of online space for video streaming is only going to increase day by day. And with your content coming online, the need to have a secure, reliable video cloud hosting and streaming platform become a necessity. Your content should be streamed smoothly and in the most secure way possible.
This is where Vdocipher steps in. It provides cloud video streaming solutions with a ready-to-use player. Ensures that videos can't be downloaded or shared illegally from your platform, using Hollywood standard DRM technology.
The purpose of these details was to provide you with the necessary information related to cloud video platforms and features to look forward to. We definitely recommend signing up for a free trial ( the best part is, you don't need to enter any card details for signing up).
Do sign up and check out for yourself how Vdocipher can help your premium business scale by securing video content.
Host Your Own Videos With VdoCipher's Cloud Video Platform
Our Priority has always been to ensure that our clients get smooth and secure video playback. We currently help 2000+ over 40+ countries to stream videos online without any hassle. Sign up to our platform and enjoy a free one month trial.
Sign Up Now!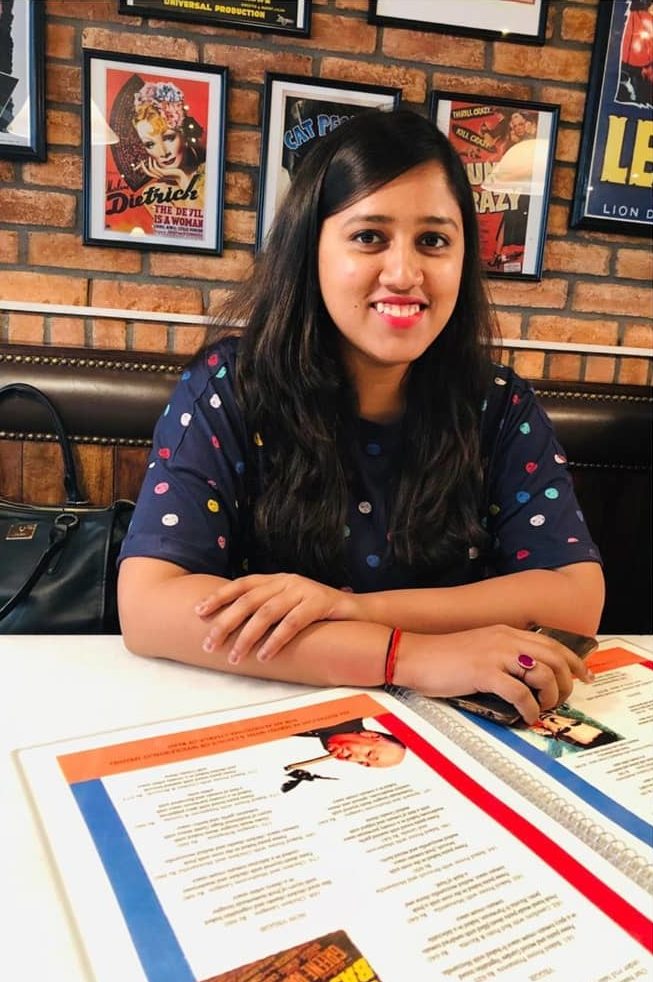 Head of Customer Success at Vdocipher. I have an inherent love for music and science-fiction. Can be found exploring the wildlife in my free time.