The tutor can use online learning platforms have increased in recent times. Students turn to the internet to learn new skills, and professionals look for online courses to upskill and advance their careers. Consequently, we now have many platforms to create and sell video courses.
According to Orbis Research, the global eLearning industry market will surpass $275 B by 2022. An online learning platform brings numerous benefits, such as :
Cost-efficient learning
Easy and round-the-clock accessibility
Flexibility of education
Options for every learning preference – one-to-one online classes, group-based.
Seamless use on the smaller screen- a factor that has significantly contributed to the growth in the eLearning market.
A diverse range of subjects
Interactive learning experience
What are online learning platforms?
Online learning platforms are websites or applications that provide educational content of all sorts, be it tutorials, courses, training, or study materials. Individuals can learn and acquire new skills and opt for free or paid learning platforms. Each platform comes with its own features, some are generic learning platforms while some are dedicated to a single learning stream. For example, a learning platform may be solely dedicated to train K-12 students and others may cater to courses for learning foreign languages.
Compared to traditional classroom learning, online learning platforms are more flexible, scalable, and cost-effective and are today's tool for learning and acquiring knowledge. There is a range of subjects to choose from, nearly everything is available on a learning platform, and benefits like accessibility, interactive learning, self-paced learning, and even certifications to improve career growth.
Types of online learning platforms
Learning Destination Sites – On these sites, a number of course creators offer various sorts of learning materials. Based on your course preference, you choose a topic and instructor. One such popular platform is Udemy which has over 210K video-based lessons.
LMS – Learning Management Systems or LMS is a software application to manage and deliver educational courses and training programs. The key features include course content management, mobile access, collaboration, assessments, student tracking, reporting, and grading.
Massive Open Online Course – MOOCs are online free courses at reasonably cheaper pricing that are open to anyone, irrespective of their location or background. MOOCs accommodate a number of learners and usually, students learn diverse skills for career upliftment.
Custom-built learning platform – These platforms are designed specifically for an organization or institute like Harvard. The platform is suited to the needs and particular requirements within the organization. They have tailored features and restricted access to the students or team employees.
How to create an online learning platform?
The various steps involved in creating an online learning platform are as follows
Set your goals and target audience.
Choose a platform to like an LMS, CMS, or custom-built online learning platform. You can create your own website for your audience.
Design an intuitive and user-friendly website with a good layout, navigation, and search.
Create courses. The format may include pre-recorded and live videos, written material, and quizzes.
Choose a video hosting platform like VdoCipher where your videos are protected from piracy using Hollywood-Grade DRM encryption and other interesting features
Test before launching and market your online platform through social media, email marketing or advertisements
But, when planning to launch your online course, you might wonder which online learning platform will help you create and sell video courses with ease.
Top 31 online learning platforms in India and Worldwide
Teachable is one of the best online learning platforms for marketing your course. The platform offers options to customize the look and feel of your online course. To do so, you can
1. build a website to reflect your brand,
2. create a sales page for launching your course,
3. or use the Power Editor to tweak the underlying code.
Teachable's course builder accepts documents from Dropbox, Google Drive, OneDrive, and so on. You can choose to sell them as a standalone product or in bundles. You can also choose how you want to get paid- establish a payment plan, charge a one-time fee, or allow your audience to subscribe to the course.
Before launching the course, you can use coupon codes to accelerate sales. Teachable also offers multi-language support, which is a plus when you want to cater to a global audience. The platform also provides solutions such as international payments, affiliate programs, email marketing, and more to maximize your outreach.
Teachable is priced from $29 a month to $299 a month.
VdoCipher DRM encrypted video streaming & watermarking security integration is possible with the Teachable and similar portals and is explained here in another blog.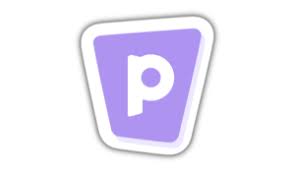 Podia allows you to create an online store for your digital content. You can create and sell video courses, digital downloads, and membership sites using this online learning platform. All storefronts built on Podia have a similar template. Each store's landing page includes details such as an overview, a 'what's included' section, a content section, FAQs, and creator bio.  
All courses, digital downloads, and memberships created using Podia have their separate landing pages. When you create an online video course, Podia lets you publish it immediately or pre-launch it to collect email addresses. 
The platforms also allow you to bundle assets such as videos, audios, texts, checklists along with the course. Podia is priced starting at $39 a month for the Mover plan, which includes online courses, digital downloads, email marketing, and no transactional fees.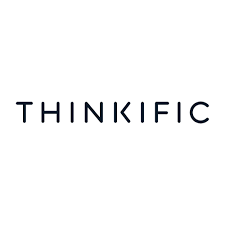 If you are still in doubt regarding the structure and content of your online course, this online learning platform lets you create and sell a video course from scratch. It can be daunting for a first-time video course creator to chalk out a plan and a strategy to develop and sell the course.
Thinkific makes it a bit easier for you. Use the simple and readymade templates to create and launch your video course in two parts: creating the course material, and building the landing page. 
Users get to choose from a template such as a flagship course, mini-course, membership bundle, digital download, and webinar replay. Thinkific is free for unlimited courses and students, payment gateway integration, course upsells, and so on with a 10% transaction fee. The online learning platform starts at $49 a month for other features such as course bundles, marketing, email integrations, coupons, and promotions.

Teachery is a popular online learning platform for having no transaction fees at all whatsoever. At first glance, it seems other platforms offer good-enough features at no cost. However, experienced course creators realize that sooner or later, they have to upgrade and buy a premium version to access the more advanced tools and functions.
Teachery is an ideal platform for experienced online tutors who are tired of upgrades and commissions.
Teachery lets you access a wide array of functions. It also offers a dedicated team to support your journey. Teachery is priced at $49 a month or $470 per annum.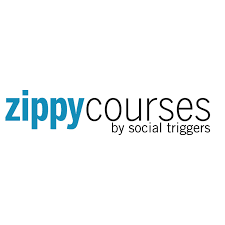 Originally developed as a WordPress plugin, Zippy Courses is now a standalone platform. The person behind it is Derek Halpern, who is a well-known and respected marketer who certainly knows a thing or two himself about how to create and sell online courses. Zippy makes building your course quick and easy. No more tech-headaches and no coding skills required. Just create a new lesson, upload your content, and you're done.
Zippy allows you to create "access tiers." So, instead of just selling one course at one price… you can create one course with multiple tiers and sell it at different prices. It also has automatic follow-up emails built-in.
Zippy courses start price is $99/month for a standard subscription.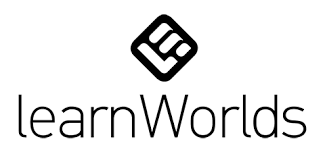 This online learning platform facilitates you to set up a school of your own with multiple websites, teachers, and a course catalog. You can add instructors and select the courses you want them to teach.
When you add an instructor, they can author course,s but not publish a new course or change general settings. As the school admin, you are free to offer as many courses for a fee you deem fit.
Learnworlds starting price is $29 per month for the Starter plan for unlimited paid courses, custom domain, coupons, and payment gateway.
VdoCipher DRM encrypted video streaming & watermarking security integration is possible with Learnworlds and similar portals and is explained here in another blog.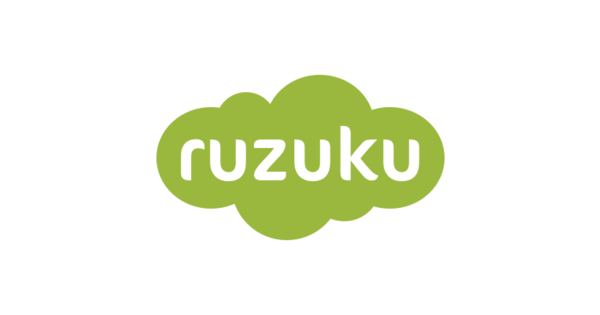 Ruzuku is another feature-rich online learning platform. To start and sell video courses on Ruzuku is fast and seamless and you can upload just about any media file to sell your course. Ruzuku encourages you to prompt students to collaborate and communicate with their peers and allows you to track their achievements throughout.
When integrated with MailChimp, Ruzuku can automate emails to go out to notify people of upcoming courses. Besides these, Ruzuku has functions such as teleconferencing, support options, daily backups, and so on.
Ruzuku might be an ideal solution for those with limited knowledge of technology which only wants their course up and running in no time. Ruzuku is priced between $79 a month to $149 a month.
VdoCipher DRM encrypted video streaming & watermarking security integration is possible with the Teachable and similar portals and is explained here in another blog.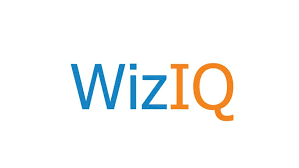 This online learning platform helps you sell video courses and mock tests, but its flagship feature is to hold live classes. A virtual classroom on the platform can accommodate over 200 students. Features such as multiple whiteboards, circuit diagrams, maps, and shapes and graphs facilitate learning on the platform. The tutor is also free to share resources such as files, videos, and presentations from their library.
The pricing for WizIQ begins at $80 a month for the Lite plan. It consists of 100 attendees, online courses, virtual classes, tests, and 40 recordings a month.
One of the newer additions to this list of online course platforms, Click4Course compares well with well-established platforms like Teachable and Thinkific and seems strong in its testing, survey, and certificate capabilities. It also offers the interesting feature of being able to configure whether a site is displayed for internal training – in which case a login screen is presented – or selling courses – in which case a catalog is presented.

Treehouse is a relatively new marketplace that believes in the democratization of education. Treehouse is committed to making education accessible to students of all races, genders, sexual orientations, and socio-economic backgrounds. This company partners with some big names, including Microsoft, IBM Watson, Amazon Alexa, and Google Developers.
Engoo Tutor is an online learning platform for English teachers which helps them to connect with students. In Engoo every tutor goes through a wide training program when they join the Engoo team and receive coaching and feedback sessions throughout their career to be the best tutors to teach English as a second language.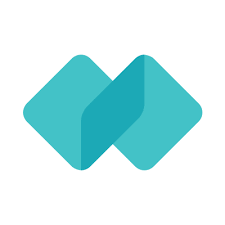 CourseCraft provides everything you need to build well-sketched self-paced online courses. They believe in sharing teacher's passion, make money, and help people level up their lives. Coursecraft is easy to use and flexible enough for any type of course. Teachers can create as many lessons as they need and upload images, videos, and downloadable files.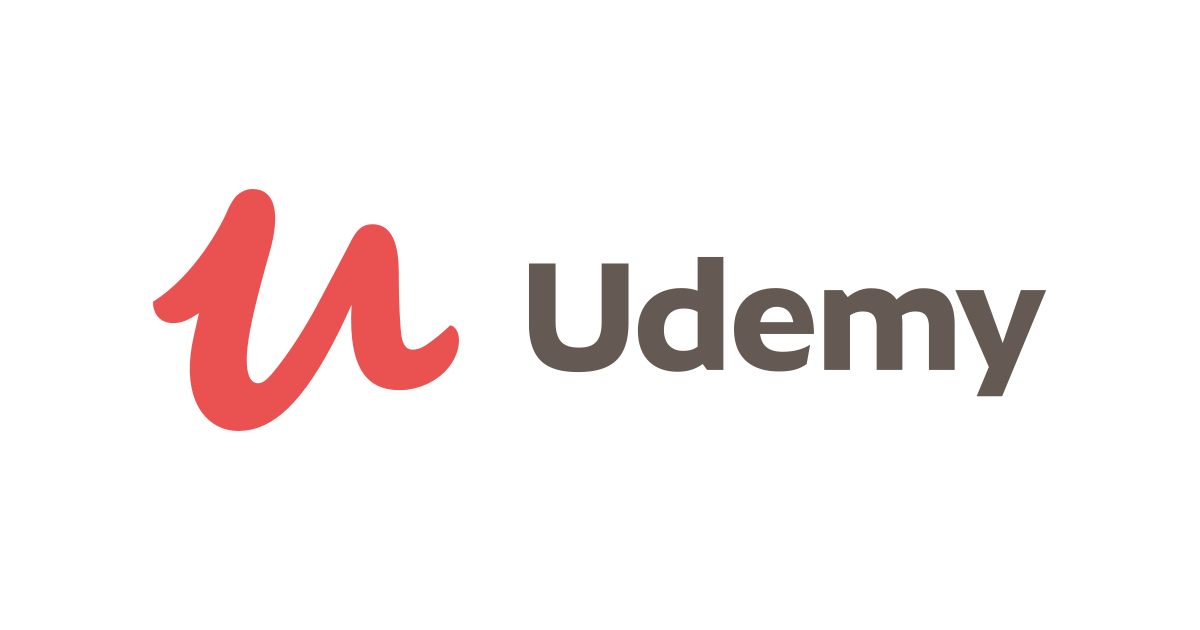 Udemy is an online learning platform emphasizing 130,000+ video courses taught by expert teachers. Students can take courses in anything from programming languages like Python, and Java to personal advancement classes like design, drawing, writing, and yoga. Tutors can use this platform for free. However, Udemy makes big money by taking 50% per transaction of your course. Udemy has more than 12 million students.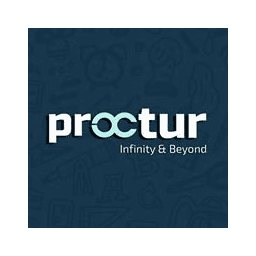 Proctur is an online learning platform that provides end to end digitization solutions to enable tutors and coaching institutes to sell courses online, teach live online, conduct exams online, and manage the coaching institutes. They offer important features like inquiry management, fees management, admission management, tools to conduct online tests, etc.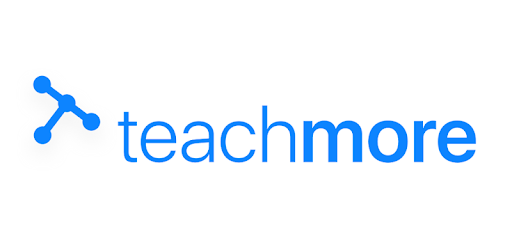 Teachmore is an online learning platform that provides an app and website to create, sell, and market your online courses. They provide a simple course builder to create your courses. They provide features like fully-featured android apps, high converting websites, personalized emails, multiple themes, etc.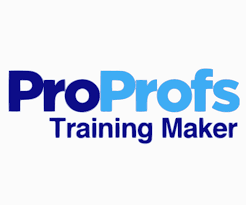 ProProfs Training Maker is an online learning platform. The tool makes it easy to create, design, share and track online courses, lessons, and tests. Being cloud-based, it enables users to deliver anytime, anywhere learning to anyone, on any device. The LMS provides a premium library of 100+ professionally designed and ready-to-courses and default templates. These resources are fully editable with a logo, theme, colours, and branding.
To help you get online learning up and running in no time, the learning management system (LMS) provides a premium library of 100+ professionally designed and ready-to-courses and default templates. These resources are fully editable with a logo, theme, colours, and branding.
ProProfs starts at $2/learner/month. No per-user fee. No hidden cost. There is also a 15-day free trial on all plans.

With Yo!Coach, tutors & entrepreneurs can launch an online learning and consultation marketplace similar to Verbling, Preply and Growthmentor. The solution is fully customizable & unlike Saas solutions which usually require a monthly/recurring subscription fee, it comes with an affordable one-time license fee.
It includes interactive features such as Video Chat, Workspaces, Whiteboard, Flashcards and Text pad etc.

TalentLMS is an online learning platform where you can build courses by re-using presentations or videos you already have or by consuming content from web-sources. They provide support for multiple types of questions and a variety of test types. You can also collect and analyze survey responses.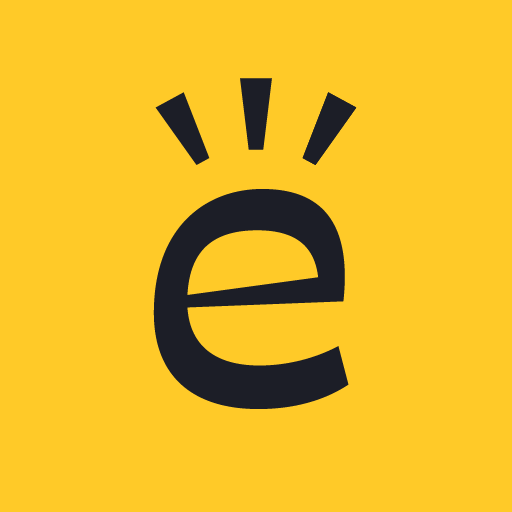 Edmodo is an online learning platform that provides a full-featured social network designed for the educational environment with a focus on K-12. Teachers can use Edmodo as an online blackboard and inbox. They can post polls, quizzes, and assignment guidelines, and invite students to submit finished assignments. It has the look of Facebook, which grabs students' interest, but it also has controls in place to help protect their privacy and promote positive interactions among students and teachers.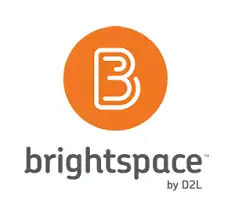 BrightSpace is an online learning platform that creates personalized learning paths for each student that is neatly presented on a Progress Dashboard. Teachers can map, foretell, even reroute individual student learning outcomes as well as create rubrics to evaluate quizzes, assignments, discussions, and more. Brightspace is loaded with an arsenal of tools that educators can use to fine-tune their teaching styles

Uteach is a different path to the online teaching system. This isn't just an online learning platform where you may upload your online courses. Uteach presents a chance to create your own portal-website that becomes your personal brand with your imagined domain name and design. Once you registered to the platform, you can include your video courses of quality knowledge.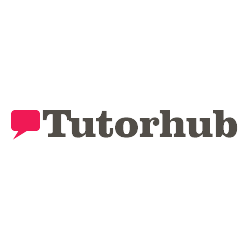 This online learning platform is easy to use. Tutor Hub is a secure website, which is useful for students and teachers. It is comfortable for teachers to arrange lessons and use an online tutoring classroom. Students also like Tutor Hub because they instantly find a teacher online and start training. This platform is right for learners both inside and outside formal education.

Educadium is the complete online learning platform for nonprofits, educators, and trainers. With Educadium, you can set up your online school and create an online course that looks professional, and that meets the most poignant learning fundamentals. It's safer and more convenient than free dilemmas.
Complete package platforms-
Kajabi is the best course creation software for automating the marketing of an online video course. Busy course creators get marketing automation from Kajabi. It helps you connect landing pages for exclusive offers, course launches, and more to checkout pages within a few clicks.
For instance, the promotional offer pipeline comprises of three steps- first, you collect email addresses of attendees by offering them an ebook or cheatsheet. When a visitor enters their email address, they are directed to a sales page where they are offered a discount on a product.
You choose what you want to do with the email addresses collected- send them a thank you, upsell them, or follow up on their purchase.
Kajabi is priced from $129 per month for the Basic plan, which contains one site, five products, 25 pipelines, and 25,000 marketing emails.
VdoCipher DRM encrypted video streaming & watermarking security integration is possible with Kajabi and similar portals and is explained here in another blog.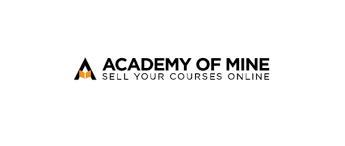 This could quickly become one of your preferred online learning platforms to sell video courses online. Academy of Mine offers a full website for you to launch your online course. You get to choose from a fully hosted template that offers galleries, landing pages, and course offering pages.
Academy of Mine is a perfect choice for its holistic course creation and management functions. Generate chapters or units in your course, give out certificates, carry out timed quizzes, assignments, and badges.
Academy of Mine begins at $499 a month.
Video Plugin compatible with multiple Platforms-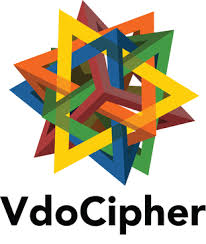 VdoCipher is targetted for the course creators who are hell concerned about security from piracy of videos. VdoCipher provides Hollywood Grade DRM encryption & dynamic viewer specific watermarking to prevent download and screen capture.
This product integrates well with WordPress, moodle, and multiple LMS platforms. You can choose any of the platforms and use this plugin to provide your videos with the highest possible security.
VdoCipher pricing starts from $129 and the pricing model is based on bandwidth and storage.
WordPress Plugins-

AccessAlly isn't just a WordPress plugin – it also handles payments, membership management, and integration with your email marketing CRM. That means you don't need to cobble together a bunch of different tools or custom code to have a first-class LMS on WordPress.
Each member or student has their own login on your membership site, and from there you can design courses that include everything from quizzes, video, and audio, downloads, and so much more.
This platform has features like drag-and-drop course builder, progress tracking, video and audio bookmark, different types of quizzes, and auto-generated certificates.

Course Cats help you to build a website, grow your email list, and sell your courses online. They also you in dealing with tech stuff like how to point your domain to your WebHost. If you need they will help you in installing the WordPress plugin and selecting the themes as well.
With Course Cats, you'll have just the right amount of options to customize the look and feel of your site without getting into that overwhelming, way-too-many-options mess. Regardless if you're ready to sell your courses now or if you're still working on the content – with Course Cats, you can build a blog, grow your email list with our gorgeous landing pages, and when you're ready, sell your online courses.
Course Cats starting prices are $59/month or $497/year.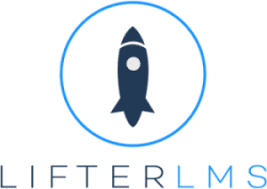 LifterLMS is a powerful WordPress plugin that makes it easy to create, sell, and protect engaging online courses and training based membership websites. LifterLMS helps you build online courses from one screen with the intuitive multi-tier drag and drop course builder. You can also create dynamic multimedia quizzes to reinforce learning.
It strikes a beautiful balance in being an all-in-one solution while also integrating with other best of breed technologies relevant to course creators and membership site owners. LifterLMS has a flourishing well supported user community through, active listening, and strong documentation.
Besides trial for 30 days in $1, the starting price for LifterLMS is $99 for one year.
Content Marketplace cum Course Platforms-

OpenSesame provides an online marketplace for buying and selling e-learning courses.
OpenSesame doesn't only work as an online course selling platform but also works as course vendors who curate the right courses for your training program as well as guide you through improving e-learning utilization and employee engagement. If your LMS works with SCORM or AICC compliant courses, then working with OpenSesame courses will be simple for your LMS administrator.  Its platform allows companies to buy courses created by industry experts instead of having to create their own.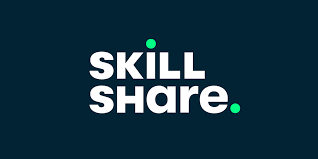 Skillshare is an American online learning community for people who want to learn from educational videos. Skillshare operates on a membership model, so your class will have a built-in audience from the start. They also help you to grow your community and promote your classes. Skillshare classes include a combination of video lessons and a class project. They also provide resources like teachers' handbooks. They also help you improve your classes with features like 'Teach Challenge'.
Skillshare operates under a subscription model, which means that students pay a monthly or annual fee for a premium membership. They pay teachers for every minute watched by premium students in their classes. Also, they compensate teachers for every student they bring to Skillshare through their referral link.
Moodle Plugins-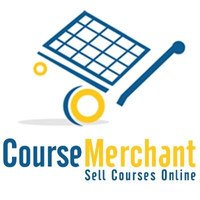 If Moodle is your choice for your online learning platform then you should try CourseMerchent. CourseMerchent provides you a complete package from course creation to selling and even how to market your course. Some of their features are instant student enrollment into the LMS with single sign-on and sell multiple seats and allow purchasers to allocate seats to users with 'Manage Licenses' admin capability.
You can integrate CourseMerchant with Brightspace, Totara, Kallidus LMS, etc.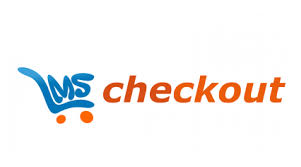 LMS checkout fits perfectly with your moodle course. All you have to do is create an account on the LMS Checheckout website and download the plugin to install it into your Moodle account. You can connect it with payment gateways like Paypal and authorize.net. If you want some other gateway they are open to your request as well.
Secure Your Course Videos from Download & Screen Capture
At VdoCipher we maintain the strongest content protection for videos. Hollywood Grade DRM encryption, watermark, AWS CDN, Smart Player as a packaged offering.
Free 30 Day Trial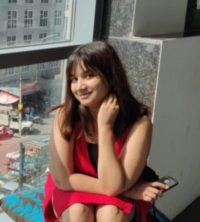 Digital Marketing | Writing
I read therefore I write.