Videos have become our primary source of learning, marketing, and entertainment, more than ever. And this trend will continue in the future, too, considering the large volume of content being added to online video platforms each day. Especially when 71% of viewers say they watch more video than they did a year ago.
And which is the most popular platform when it comes to online video streaming sites?
Undoubtedly, YouTube.
Since its launch in 2004, YouTube has been one of the best video sharing platforms in the world. It has over 1.8 billion active users. This video sharing platform is the second most popular website after Google.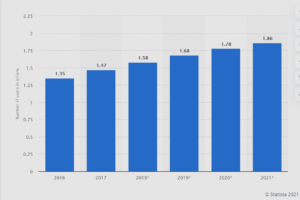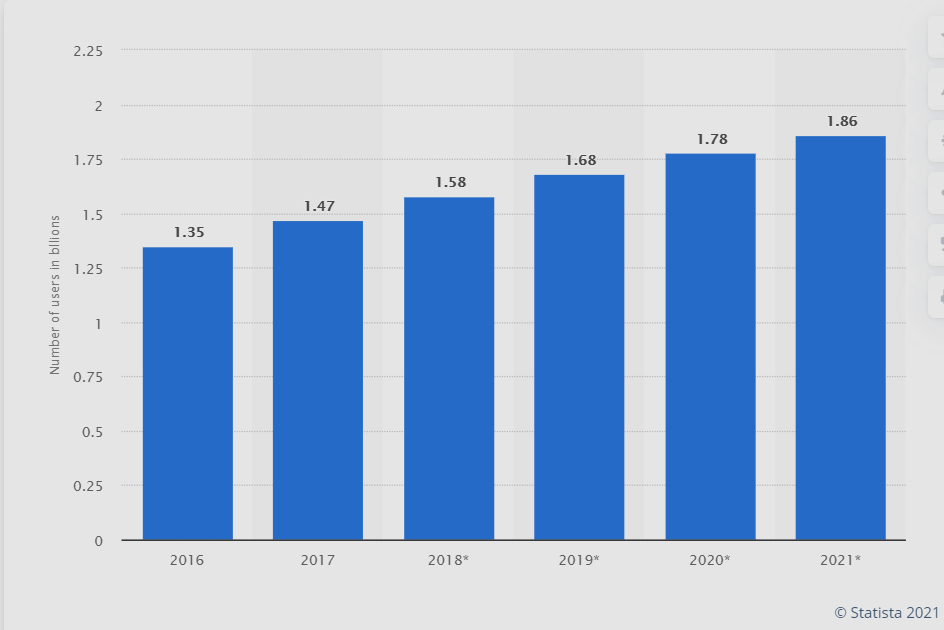 And what is the reason why YouTube is still growing its global audience base?
The first reason will be the ease of use. It is so user-friendly that anyone, even with no little technical knowledge can, upload, share, view, comment on the videos.
The next reason is that you need only minimal video equipment to use this online video platform. You don't have to spend too much money or time to post videos on YouTube.
Also, YouTube is mobile-friendly. And 75% of all video plays are on mobile devices, which in turn increases the popularity of this video platform. The pandemic situation also played a role in this.
However, as the number of users increased, there is also an increase in complaints too. Also some users are looking to explore other sites similar to YouTube for different reasons and even creating a Video Streaming platform like YouTube.
One of the main issues raised is that YouTube keeps revising its guidelines with no prior indication. Another problem is with the ads. Nowadays, it's like the YouTube ads have gotten out of control in both length and content.
So, today unhappy users are looking for video sites other than YouTube.
Best 12 Online Video Platforms Like YouTube to Look for
There are a lot of features you might want to learn about other websites like YouTube. Here is a list of 12 top video platforms like YouTube that offer free video hosting with some quality content. We hope you find this list helpful.
1. Vimeo

Vimeo is one of the most famous video sites other than YouTube right now. Streaming videos for a vast user base with over 175 million users worldwide, Vimeo is in action in 150 countries.
It is one of the preferred websites when comparing YouTube vs Vimeo and provides a safe interface for users. Users can upload, host, and customize videos. The platform offers various features such as password-protect videos, bulk changes to embed settings, domain and geo-restrictions. This is one of the best YouTube alternative sites and has a video upload limit of 500 MB.
The ad-free streaming providence of Vimeo has been its most appreciable feature. Since its launch, it is known to have balanced privacy and security settings.
Vimeo offers solutions to professionals, media houses and businesses. You can choose various options which are available from Plus to Enterprise range plan and avail 7TB of data storage depending on the nature of your usage.
2. Dailymotion
Launched in 2005, Dailymotion is an entertaining and second-largest video streaming platform in the world. As of recent data, this video platform has around 300 million unique monthly users.
Dailymotion limits daily video upload to 2 hours with a maximum of 96 video upload allowances for a day.
The layout and the navigation panel of the Dailymotion site are very similar to YouTube which makes it one of the best streaming video websites like YouTube.
Dailymotion provides similar features compared to other video websites like YouTube where users can watch and upload videos. It offers an age-gate feature that protects children from sensitive content.
When it comes to privacy it provides Public, Private, and Password Protected videos.
A video uploaded on daily motion by your favorite artist cannot be directly downloaded however, a simple browser extension can do the same. This is one of the most popular video platforms like YouTube.
3. Flickr
Want to share videos and images both? Flickr is for you!
Flickr has been in action since 2004. As per a report it has over 60 million monthly users. This YouTube alternative site is a free platform for video and image sharing. The users can stream a million videos on it without any cost.
It limits uploading a video to 1GB with a maximum 90 minutes tile slot. Also, Flickr provides authority to creators to customize download access to their Flickr fans.
With Flickr Pro subscription you can avail Unlimited Storage, experience Ad-Free Browsing and Advanced Stats of photos/videos.
Flickr is still struggling to get real exposure in the market due to Instagram has been its major hurdle.
4. Utreon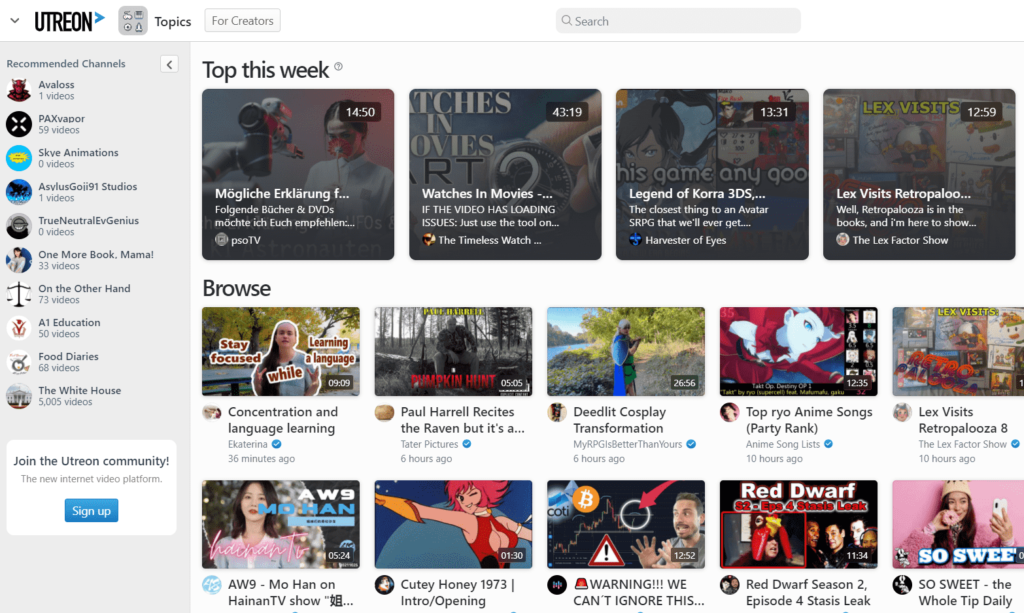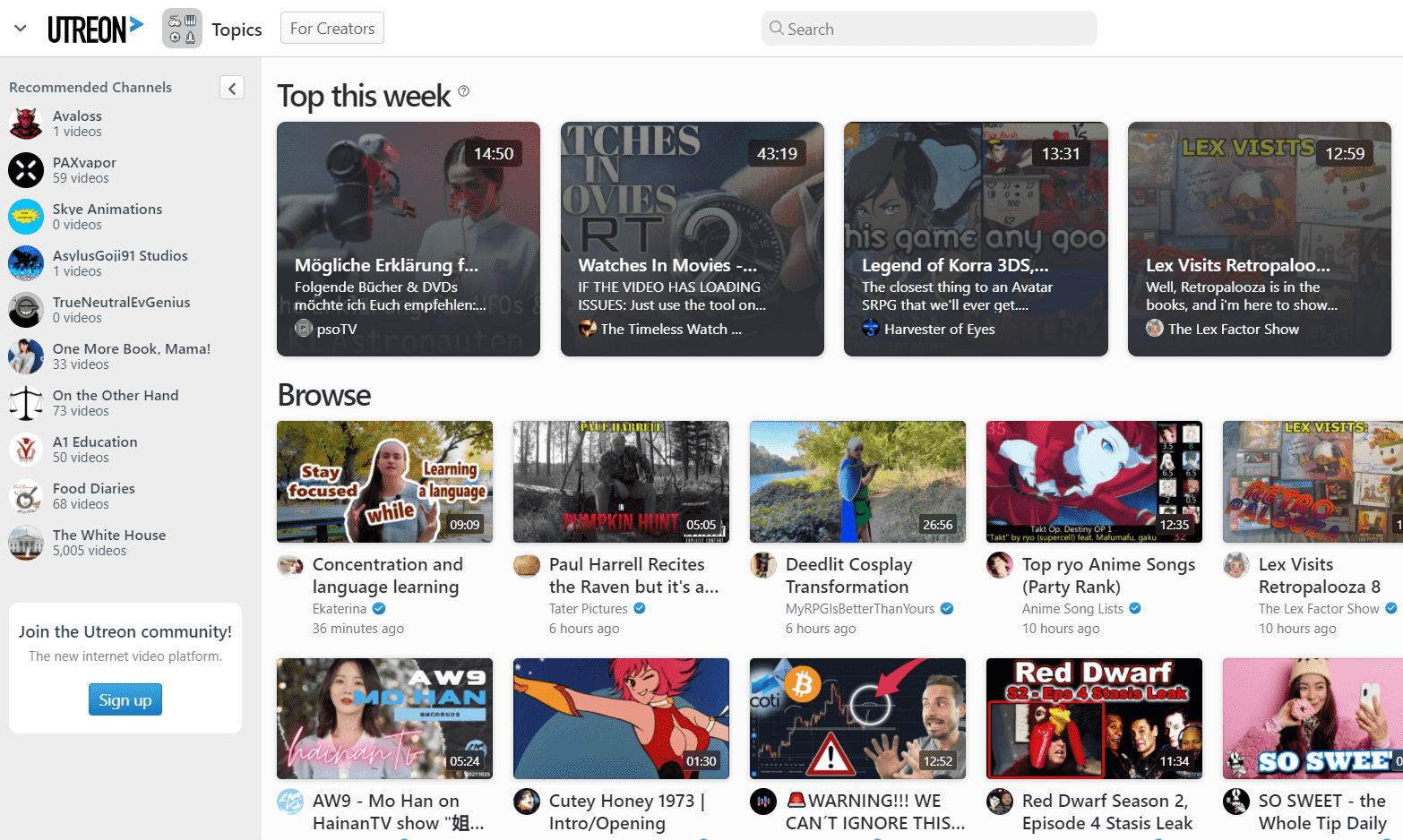 Ultron is another online video platform like YouTube. This also allows users to follow their favorite influencers with a subscription system. It was founded in 2009.
What makes them appealing is the fact that there are no hidden algorithms to promote or limit the channels and videos. Especially at a time when the creators are questioning the unfair demonetization by YouTube.
Just like any popular video platform Utreon also allows you to create your own innovative videos. From normal blogs to multi-episode series.
5. Vevo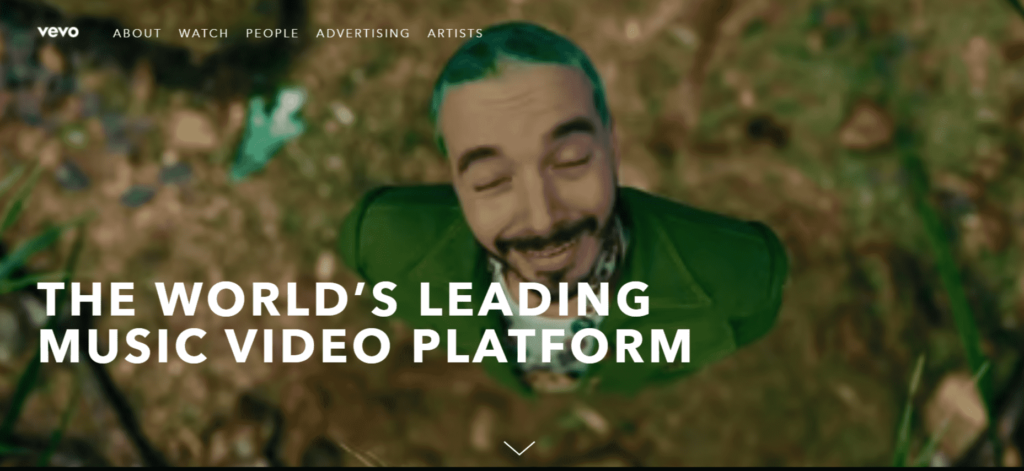 Being the world's largest music video provider, Vevo provides a platform for emerging artists to showcase their music. With a free video streaming experience, it does not require user's registration for consuming videos.
Vevo stands for an abbreviation for 'Video evolution' and was founded on 8th December 2009.
With a prestige distributor's list, Vevo has been many artist's preferences for music launch. Originated in America, Vevo stands for video Evolution and provided many creators their massive hits.
The biggest difference between the websites like YouTube and Vevo is the fact that Vevo delivers personalized experiences for users to explore music videos performed by artists.
Lately, a deal was signed between Vevo and youtube regarding the allowance of Vevo's videos streaming free on YouTube. This deal profited Vevo with a whole new user base and also benefited youtube in various ways. Thus making it a good alternative for YouTube.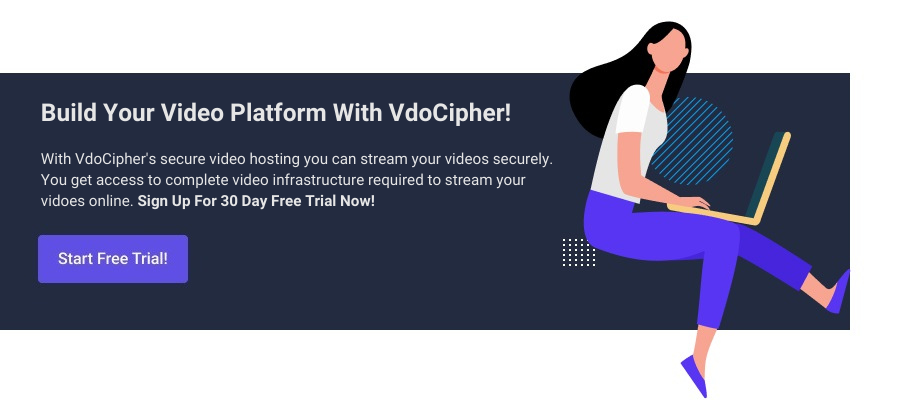 6. Dtube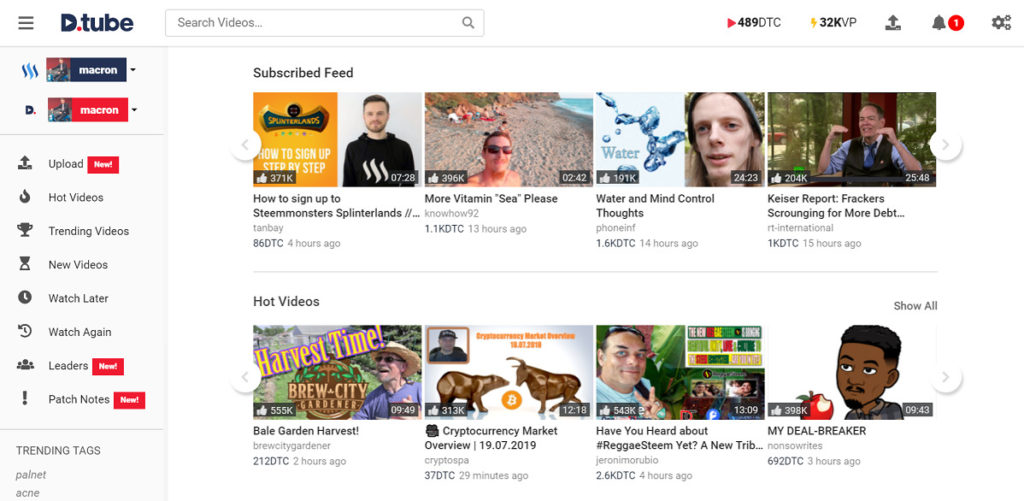 Decentralized tube, in short Dtube is a video sharing and streaming platform powered by communities. It has been active since 2016.
Users can vote for videos they like and the creators can get rewards in the form of cryptocurrency. A win-win situation for all.
Its ad-free user experience gives it an upper hand against competitors.
Unlike other video streaming platforms, D-tube never counts views and instead counts votes on videos. It also doesn't allow users to delete videos once uploaded due to voting features incorporated.
It is relatively a small player compared to sites like Youtube, it has a bunch of online content creators trying to innovate new approaches.
DTube can be an alternative platform to YouTube.
7. PeerTube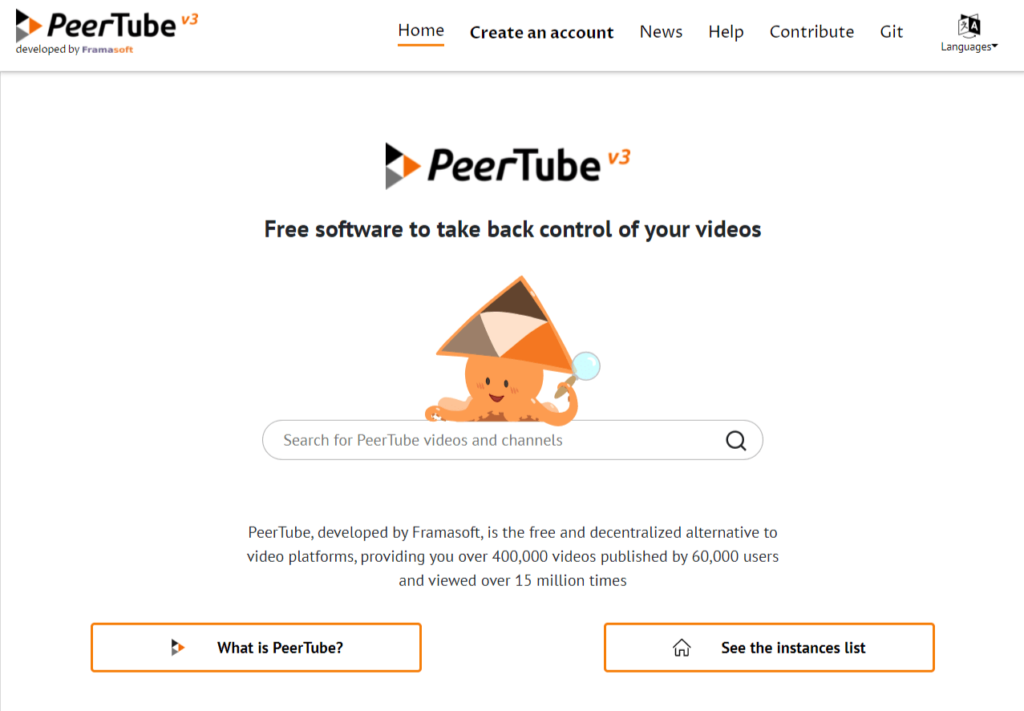 Available in 28 languages, Peer Tube was actively launched in Jan 2021. It is powered by Activity Pub and Web Torrent.
This online video platform like YouTube works as an open-source and free platform with peer to peer model.
Its framework peer-to-peer model reduces the load on servers and provides a seamless video streaming experience to users.
PeerTube like its competitors is still establishing its identity in the video-sharing platform's array.
The platform comes with an ad-free experience and doesn't track your activities which is an added advantage compared to other video sites like youtube. It allows you to connect with other viewers who are watching the same video.
8. Veoh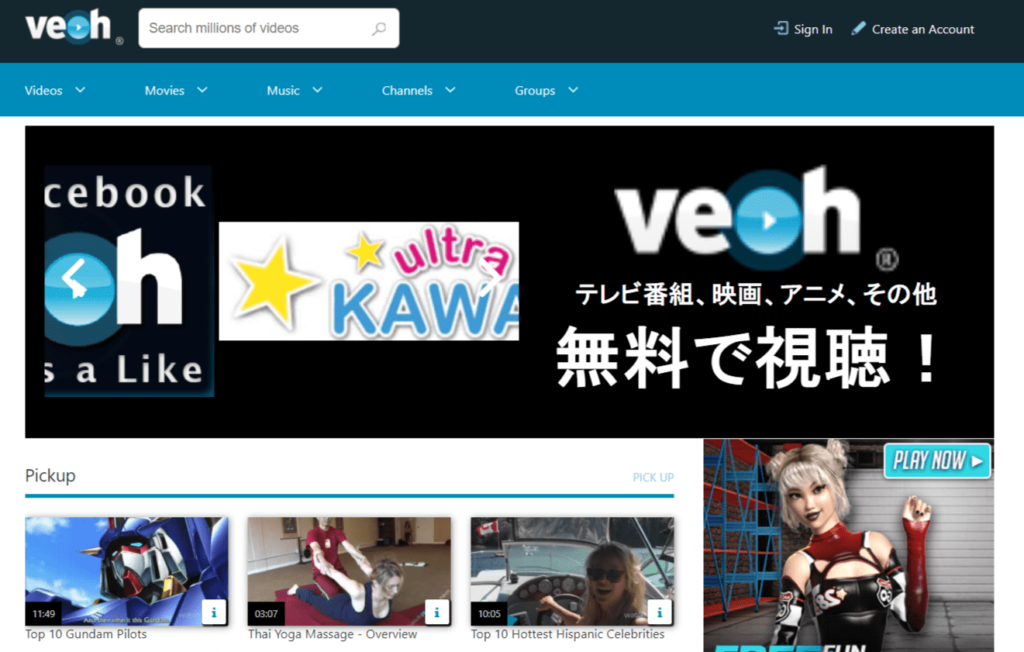 Veoh is an online video platform founded in California. It was developed by Dmitry Shapiro and launched in 2004. It provides video streaming customization for its users.
It streams unique studio content and content from independent video production houses. It can also supply user-generated videos to customers on the platform.
This platform gives an option to upload videos of any length which is rare to find in any other youtube alternative sites.
Recently, when people talked about Veoh, the only thing recurrent was an excess ad-surge on the platform. But, if they work on this problem it can become one of the best online video platforms like YouTube.
9. Twitch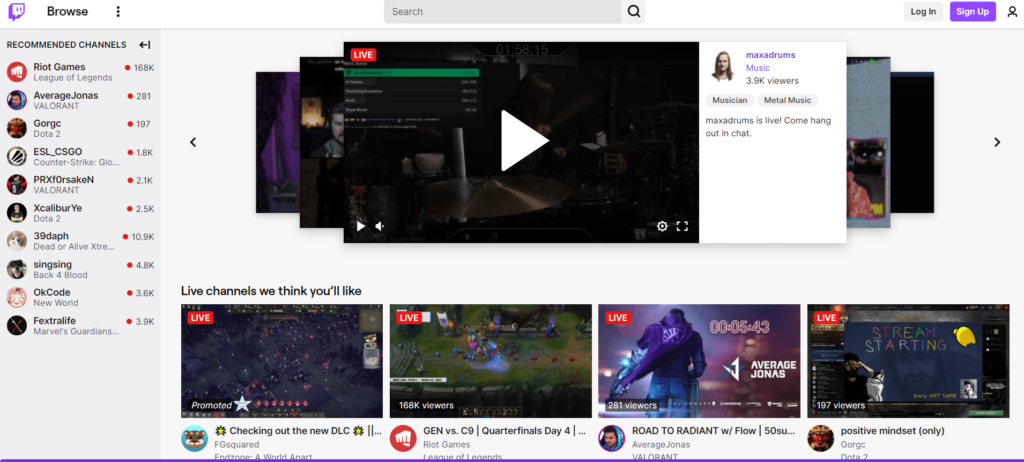 A subsidiary unit of Amazon Inc., Twitch is an American live video streaming platform founded in 2011. This online video platform is predominantly for gamers.
It is operated by twitch interactive and has achieved popularity for its live-streaming feature used majorly by gamers.
Twitch offers an easy and interactive interface to live streamers and is the largest live streaming platform. An integration of chatting, interacting, and sharing content while live streaming has made Twitch one of its kind in the market.
Twitch platform recommends more popular streamers with a high amount of viewers and doesn't let you edit photos and your thumbnails. This is one of the rare online video platforms having a user age limit to be at least 13 years.
10. Crackle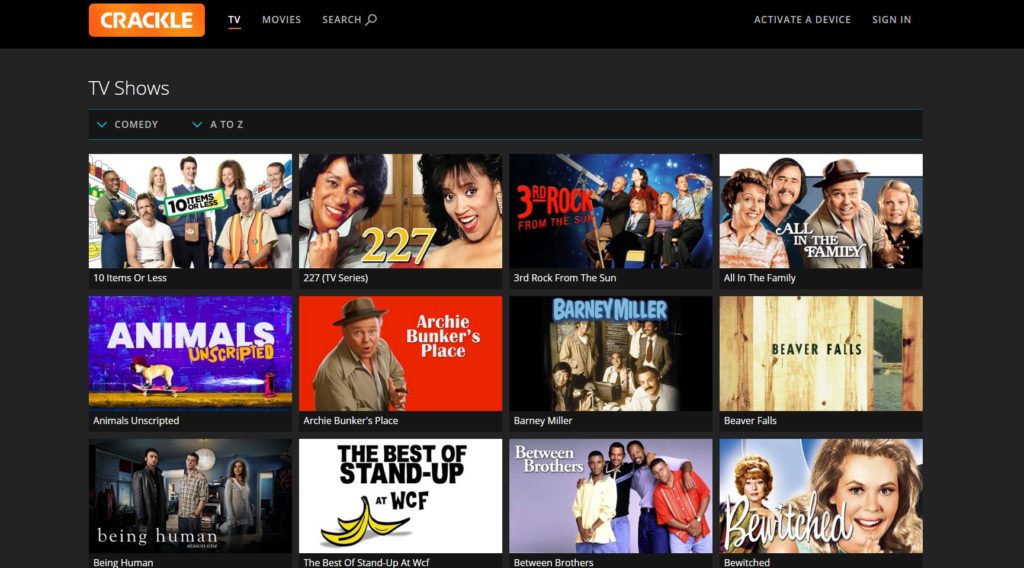 Crackle is OTT; an over-the-top video streaming service providing hundreds of shows and videos available to users. It was launched in 2004 and is currently owned by Chicken Soup for the Soul Entertainment.
It is 100 % free and works on an ad-based model, making it an online video platform like YouTube.
With vast choices available as unique content in form of movies, shows, it is entertaining users in 21 countries across the globe. Crackle is a mobile, tablet, smart TVs, desktop, and laptop-friendly software.
With such great content, the unavailability of HD videos sets back its user base a little.
This platform offers a combination of popular movies, TV series and original content. You can sign up for a free account with Crackle to explore more features like parental controls, captions and watch later options.
[Read more about Closed Captions vs Subtitles ]
11. IGTV
IGTV is an independent video software. As the name suggests – Instagram TV, is a part of a popular video and image sharing app named Instagram.
It is mobile-friendly and allows vertical video uploads making them feasible for handy mobile devices. This online video platform limits its video length to 60minutes.
IGTV is extensively used by influencers or professional Instagram bloggers to get an instant engagement boost for their accounts.
Stories, live videos, shop on Instagram, carousels. All these features stand out when compared to sites like youtube. Content can be easily created and this tool will help you to improve engagement with your followers on Instagram. One of the advantages of this platform — detailed insights and a large variety of free Instagram analytics tools.
12. Bitchute
Creators first; that's Bitchute's mantra.
Bitchute is a YouTube alternative site that helps you easily browse channels and videos. Bitchute is a video-sharing platform that operates using peer-to-peer technology
Launched in 2017, it acknowledges video and content creators first and gives them a platform to express and frame their ideas freely.
The registration is optional and does not limit users to obligatory registration before streaming videos and content; thereby providing a secure ecosystem to browse.
It does not use an ad-based model and provides creators a facility to accept payments from users on the platform itself.
Recently, when covid was happening, Bitchute was in the headlines for the effect of spreading misinformation. But they managed to recover later, and thus were able to avoid the criticism. We hope this article has helped you to explore sites similar to YouTube.
Why Hosting Your Videos On YouTube Might Not Be Good For Your Business!
If you are someone who deals with video content, chances are that you've uploaded videos on Youtube and embedded them on your website. This might be an easier and cheaper way to host your videos but it might not always be the best. 
YouTube works great when you want to increase your reach on the platform and grow your audience. But as a business with an already established target audience, it might not be great for you. Especially if you are dealing with premium content. The best place to host videos is on your own website. You can rely on a video hosting service to take care of all the video infrastructure. It'll take care of the seamless delivery of your content along with safeguarding your content. 
These are some of the benefits you'd get from choosing an online video platform. 
Video Protection:
If your website has premium content, chances are that your videos can be downloaded and pirated illegally by users. In order to ensure that your content is not being downloaded, you'd need a service that protects your videos. 
Video hosting platforms like VdoCipher use DRM Technology which ensures that your content cant is downloaded thus helping to ensure that you don't lose revenue due to piracy. With Youtube, you don't get such security plus your content can be easily downloaded using tools easily. With online video platforms, you can restrict videos to a certain domain so that these videos only play on these websites only. You can even password protect your videos and ensure that your videos are protected form screen recording as well. In case the user somehow screen records your videos, you'll have an option of dynamic watermarking which is a text overlay on videos containing user details, which makes it easy to identify the source of any download and leaks, ultimately discouraging any sort of screen recording.
Technical Support:
Youtube doesn't have any dedicated support. So in case anything goes down you need to rely on the documentation or through their support community. With a video hosting platform, you'd get access to dedicated 24*7 support to help you through the setup process and with any other issues you may get while playback of your videos.
Customization Options:
With YouTube, you won't get the option to customize the video player according to your own brand, plus at the end of videos, your user might get suggestions to watch other videos, causing other distractions and making your users go away from your platform. 
With a video platform, you'd get a video platform that you can customize according to your own branding and you can change the controls according to your own requirements. 
So all in all, if you are someone looking to host your videos, it s best to go for an online video platform to build your own video website like YouTube.
Which is Your Favourite Online Video Platform Like Youtube?
YouTube is still the number one online video platform when it comes to popularity. But, due to some of the recent issues like overuse of ads and complaints on content, users are looking for an alternative.
If you are looking for an alternative platform, you can try out all the 12 sites similar to YouTube mentioned here. We agree that they cannot completely replace YouTube. But, these online video platforms are on par with YouTube, when it comes to quality, content, and ease of use. Thus making it worth a try.
Which of the above is your favorite? Did we miss any other alternative video sites like YouTube on this list? Mention it in the comments. We've recently published a blog on the history of Youtube, do check it out to know more about how the platform rose to its current status. 
Why Do You Need An Online Video Platform Like YouTube?
Here's why you need an online video platform like YouTube:
Engaging Content Delivery: Video allows for dynamic and interactive presentations, capturing attention and catering to visual learners, enhancing comprehension and retention.
Global Reach: A dedicated platform ensures content is accessible worldwide, enabling creators to tap into diverse audiences and promote cross-cultural exchange.
Interactive Features: Platforms equipped with features like comments, likes, and playlists promote active learning, community engagement, and allow for curated educational paths.
Flexibility & Customization: Custom branding, playlists, and interactive elements (e.g., quizzes) can be integrated, providing a unique user experience tailored to the content provider's needs.
Monetization Opportunities: Through ads, premium content, or subscriptions, content creators can generate revenue, supporting the creation of high-quality material.
Analytics: In-depth viewer statistics help in understanding audience behavior, refining content strategies, and ensuring that content meets its intended educational or entertainment objectives.
Integration Capabilities: Modern platforms often support integration with other tools or systems, like Learning Management Systems (LMS) for eLearning providers or Content Management Systems (CMS) for media outlets.
Content Protection: Advanced platforms offer rights management, preventing unauthorized redistribution and ensuring creators maintain control over their content.
In conclusion, for eLearning and media platforms aiming to deliver high-quality, engaging, and interactive content to a global audience, a robust video hosting platform is not just beneficial—it's essential.
FAQ On Video Platforms Like YouTube
Which are the best video platforms like YouTube with fewer restrictions?
Below are some of the best video platforms with fewer restrictions
Dailymotion

Vimeo

Vevo

Veoh

DTube

VdoCipher
What are the common features of video websites?
Some of the important features of video websites are:
Provides an option to easily stream live videos

You can manage privacy and security with ease

Easily browse videos by category and filter out videos

Easily Customize your video
Is there a good alternative video platforms like YouTube?
Few alternate video platforms similar to Youtube include Dailymotion, Vimeo, Twitch, DTube, Vevo, Flickr, Veoh which offer users a variety of options for uploading and viewing content. You can always rely on VdoCipher as a great Youtube Alternative, Vimeo alternative and more.
Why should you look for Youtube Alternatives?
        Few reasons to prefer other video platforms
YouTube tracks lots of aspects of your behavior. If that is something that you can avoid you can consider using other video platforms

There are more innovative video platforms to consider where you get engaging content and different features.      
Secure Your Videos from Download & Piracy
At VdoCipher we maintain the strongest content protection for videos. We also work extremely hard to deliver the best viewer experience. We'd love to hear from you, and help boost your video streaming business.
Free 30 Day Trial
Head of Digital Marketing at Vdocipher. I love the art of connecting the right product to their users. When i'm not doing that i love getting lost in books.