Videos have become our primary source of learning, marketing, and entertainment, more than ever. And this trend will continue in the future, too, considering the large volume of content being added to online video platforms each day. Especially when 71% of viewers say they watch more video than they did a year ago.
And which is the most popular platform when it comes to online video streaming?
Undoubtedly, YouTube.
Since its launch in 2004, YouTube has been one of the best video sharing platforms in the world. It has over 1.8 billion active users. This video sharing platform is the second most popular website after Google.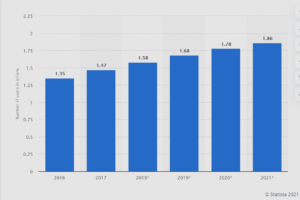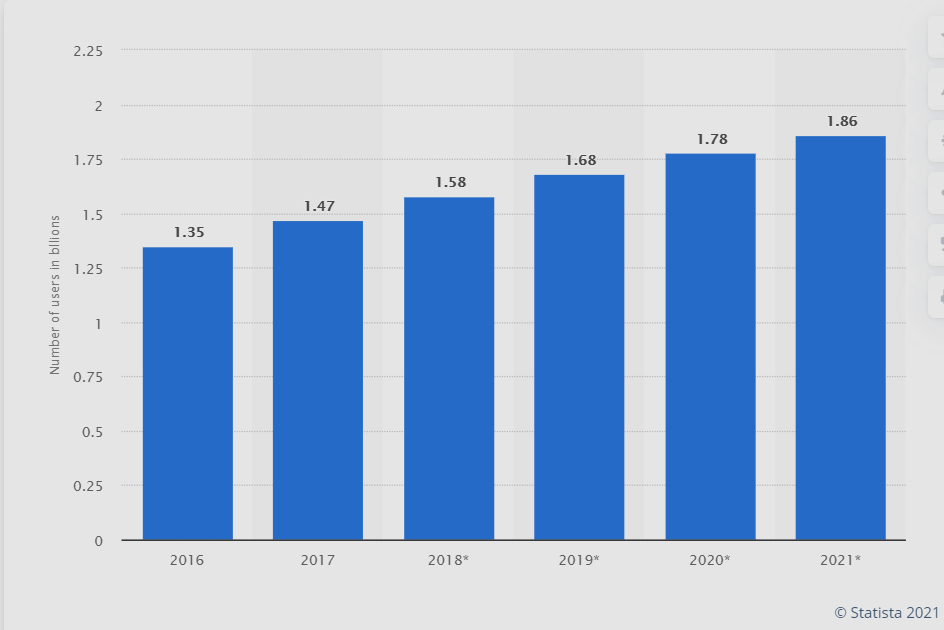 And what is the reason why YouTube is still growing its global audience base?
The first reason will be the ease of use. It is so user-friendly that anyone, even with no little technical knowledge can, upload, share, view, comment on the videos.
The next reason is that you need only minimal video equipment to use this online video platform. You don't have to spend too much money or time to post videos on YouTube.
Also, YouTube is mobile-friendly. And 75% of all video plays are on mobile devices, which in turn increases the popularity of this video platform. The pandemic situation also played a role in this.
However, as the number of users increased, there is also an increase in complaints too. One of the main issues raised is that YouTube keeps revising its guidelines with no prior indication. Another problem is with the ads. Nowadays, it's like the YouTube ads have gotten out of control in both length and content.
So, today the unhappy users are looking for other alternative websites which can replace YouTube.
Best 12 Online Video Platforms Like YouTube to Look for
Here is a list of 12 top video platforms like youtube that offer free video hosting with some quality content. We hope you find this list helpful.
1. Vimeo
Streaming videos for a vast user base with over 175 million users worldwide, Vimeo is in action in 150 countries.
It is one of the preferred video-sharing platforms and provides a safe interface for users. This YouTube alternative has a video upload limit of 500 MB.
The ad-free streaming providence of Vimeo has been its most appreciable feature. Since its launch, it is known to have balanced privacy and security settings.
2. Dailymotion
Launched in 2005, Dailymotion is an entertaining and second-largest video streaming platform in the world. As of recent data, this video platform has around 300 million unique monthly users.
Dailymotion limits daily video upload to 2 hours with a maximum of 96 video upload allowances for a day.
A video uploaded on daily motion by your favorite artist cannot be directly downloaded however, a simple browser extension can do the same. This is one of the most popular video platforms like YouTube.
3. Flickr
Want to share videos and images both? Flickr is for you!
Flickr has been in action since 2004. This YouTube alternative is a free platform for video and image sharing. The users can stream a million videos on it without any cost.
It limits uploading a video to 1GB with a maximum 90 minutes tile slot. Also, Flickr provides authority to creators to customize download access to their Flickr fans.
Flickr is still struggling to get real exposure in the market due to Instagram has been its major hurdle.
4. Utreon
Ultron is another online video platform like YouTube. This also allows users to follow their favorite influencers with a subscription system. It was founded in 2009.
What makes them appealing is the fact that there are no hidden algorithms to promote or limit the channels and videos. Especially at a time when the creators are questioning the unfair demonetization by YouTube.
Just like any popular video platform Utreon also allows you to create your own innovative videos. From normal blogs to multi-episode series.
5. Vevo
Being the world's largest music video provider, Vevo provides a platform for emerging artists to showcase their music. With a free video streaming experience, it does not require user's registration for consuming videos.
Vevo stands for an abbreviation for 'Video evolution' and was founded on 8th December 2009.
With a prestige distributor's list, Vevo has been many artist's preferences for music launch. Originated in America, Vevo stands for video Evolution and provided many creators their massive hits.
Lately, a deal was signed between Vevo and youtube regarding the allowance of Vevo's videos streaming free on YouTube. This deal profited Vevo with a whole new user base and also benefited youtube in various ways. Thus making it a good alternative for YouTube.
6. Dtube
Decentralized tube, in short Dtube is a video sharing and streaming platform powered by communities. It has been active since 2016.
Users can vote for videos they like and the creators can get rewards in the form of cryptocurrency. A win-win situation for all.
Its ad-free user experience gives it an upper hand against competitors.
Unlike other video streaming platforms, D-tube never counts views and instead counts votes on videos. It also doesn't allow users to delete videos once uploaded due to voting features incorporated.
7. PeerTube
Available in 28 languages, Peer Tube was actively launched in Jan 2021. It is powered by Activity Pub and Web Torrent.
This online video platform like YouTube works as an open-source and free platform with peer to peer model.
Its framework peer-to-peer model reduces the load on servers and provides a seamless video streaming experience to users.
PeerTube like it's competitors is still establishing its identity in the video sharing platforms array.
8. Veoh
Veoh is an online video platform founded in California. It was developed by Dmitry Shapiro and launched in 2004. It provides video streaming customization for its users.
It streams unique studio content and content from independent video production houses. It can also supply user-generated videos to customers on the platform.
Recently, when people talked about Veoh, the only thing recurrent was an excess ad-surge on the platform. But, if they work on this problem it can become one of the best online video platforms like YouTube.
9. Twitch
A subsidiary unit of Amazon Inc., Twitch is an American live video streaming platform founded in 2011. This online video platform is predominantly for gamers.
It is operated by twitch interactive and has achieved popularity for its live-streaming feature used majorly by gamers.
An integration of chatting, interacting, and sharing content while live streaming has made Twitch one of its kind in the market.
This is one of the rare online video platforms having a user age limit to be at least 13 years.
10. Crackle
Crackle is OTT; an over-the-top video streaming service providing hundreds of shows and videos available to users. It was launched in 2004 and is currently owned by Chicken Soup for the Soul Entertainment.
It is 100 % free and works on an ad-based model, making it an online video platform like YouTube.
With vast choices available as unique content in form of movies, shows, it is entertaining users in 21 countries across the globe. Crackle is a mobile, tablet, smart TVs, desktop, and laptop-friendly software.
With such great content, the unavailability of HD videos sets back its user base a little.
11. IGTV
IGTV is an independent video software. As the name suggests – Instagram TV, is a part of a popular video and image sharing app named Instagram.
It is mobile-friendly and allows vertical video uploads making them feasible for handy mobile devices. This online video platform limits its video length to 60minutes.
IGTV is extensively used by influencers or professional Instagram bloggers to get an instant engagement boost for their accounts.
12. Bitchute
Creators first; that's Bitchute's mantra.
Launched in 2017, it acknowledges video and content creators first and gives them a platform to express and frame their ideas freely.
The registration is optional and does not limit users for obligatory registration before streaming videos and content; thereby providing a secure ecosystem to browse.
It does not use an ad-based model and provides creators a facility to accept payments from users on the platform itself.
Recently, when covid was happening, Bitchute was in the headlines in the effect of spreading misinformation. But they managed to recover later, thus were able to avoid the criticism.
Which is Your Favourite Online Video Platforms Like Youtube?
YouTube is still the number one online video platform when it comes to popularity. But, due to some of the recent issues like overuse of ads and complaints on contents, users are looking for an alternative.
If you are an unhappy YouTube user, you can try out all the 12 online video platforms mentioned here. We agree that they cannot completely replace YouTube. But, these online video platforms are on par with YouTube, when it comes to quality, content, and ease of use. Thus making it worth a try.
Which of the above is your favorite? Do we miss any potential online video platforms like YouTube on this list? Mention it in the comments.
Secure Your Videos from Download & Piracy
At VdoCipher we maintain the strongest content protection for videos. We also work extremely hard to deliver the best viewer experience. We'd love to hear from you, and help boost your video streaming business.
Free 30 Day Trial
Head of Digital Marketing at Vdocipher. I love the art of connecting the right product to their users. When i'm not doing that i love getting lost in books.