Delivering video content through web platforms using the internet is video streaming. The usage of traditional ways of watching videos like television is rapidly declining. Video streaming is the new medium of sharing information and entertaining content worldwide. Video streaming platforms have become a necessity nowadays when most of our audience is present online. People now want the content to be served at their convenience right then and there on their smartphones and tablets. Instead of reading text articles, people want to watch the content in video format and explore the knowledge. The upsurge in video consumption demands better network infrastructure and data speed. If you want your user's attention, then having videos on your website is the best way to grab their attention. But how to know which option is most suitable for you when so many options are available nowadays?
What are Video Streaming Platforms?
Once a creator is done with Video Production, the next thing that comes to mind is Delivery and Marketing. The latter doesn't require you to have any technical expertise, but Delivery, on the other hand, can be cumbersome. But, Why is a simple delivery mechanism of upload and playback difficult?
| Top Video Streaming Platforms Market Share in US | |
| --- | --- |
| Netflix | 30% |
| YouTube | 21% |
| Hulu | 12% |
| Amazon | 9% |
| Disney+ | 3% |
| Others | 25% |
The answer to this question has various aspects like piracy protection, global delivery, uptime, continuous streaming, adaptiveness, streaming analytics, and much more. Implementing some of these aspects requires less technical effort, but implementations like DRM encryption require a lot of technical expertise. This is where Video Streaming Platforms come in. They take care of all aspects, whether it be security or CDN. You get a complete package covering all aspects of video streaming required for a smooth user experience. With the help of an advanced video streaming platform, you will eliminate all the technical obstacles for each aspect of video delivery. Thus, you get the most advanced streaming expertise, ultimately saving you time and money.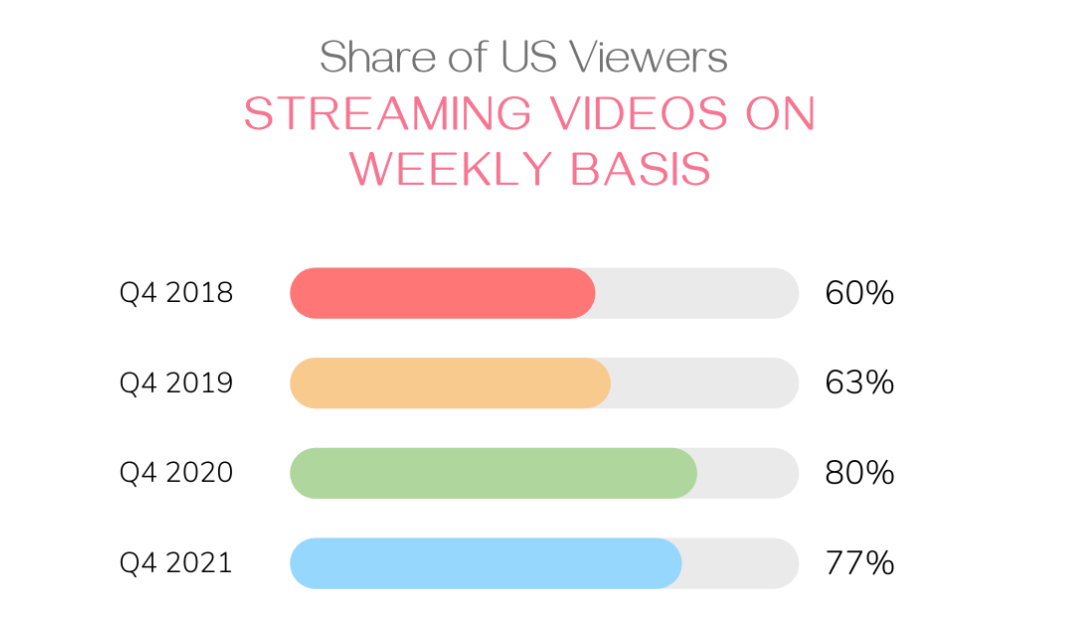 According to Statista, "The average revenue per user in the SVoD video streaming sector is projected to reach US$69.66 in 2022. The user penetration on the other side will cross 15.2% in 2022 and is expected to hit 20.6% by 2027."
Devices for accessing video streaming platforms
Devices used for accessing video streaming platforms vary in their technical dependencies and the reasoning for using them. Here is a brief list of devices through which video streaming platforms can be accessed. It must be noted that traditional TVs have not been put on the list as they were mostly used for video streaming via cable or frequency networks and not cloud-based platforms.
PCs and Laptops

: They mark the starting use for accessing video streaming platforms due to them being the first to use internet-based video services. They offer a larger screen and more customization options through open-source or third-party players. PCs and Laptops also support 4K & 8K streaming and have a variety of streaming apps available depending on the OS. They depend on a stable internet connection and may require an HDMI cable or wireless protocol for connecting.

Mobile Devices

: Mobile devices like smartphones and tablets are popular choices for accessing video streaming platforms because they are portable and convenient. They have a huge variety of streaming apps available whether it is Android or iOS. Large streaming platforms like Netflix also provide additional features like offline downloads only to their mobile device users.

Smart TVs

: Smart TVs are popular for accessing video streaming platforms because they have built-in Wi-Fi and user-friendly interfaces through smart TV OS. They may also provide support for 4K & 8K streaming depending on the smart TV capabilities and budget. Similar to Mobile devices, platforms like Netflix do not allow 4K streaming on PCs and Laptops but allow it on smart TVs



Streaming Devices

: Streaming devices like Amazon Fire TV Stick, Google Chromecast, and Roku are popular choices for accessing video streaming platforms as intermediary devices. They offer a variety of streaming options and are also portable and easy to set up.

Gaming Consoles

: Gaming consoles like the PlayStation and Xbox offer both gaming and streaming options through an internet connection. They also support 4K streaming and may require a subscription to the gaming and streaming service for access.
Subscription and payment models
Video streaming platforms need to use subscription and payment models to monetize video content and provide users with access to their premium content. The most common and relevant methods have been discussed below.
Repeating subscription: This model allows users to access a wide variety of content for a monthly/ quarterly or annual fee. This fee is usually based on the number of devices that are used to access the content. You get charged for a particular duration and are allowed to view the complete regional directory within the plan-dependent resolution and features. This model is popular among video streaming platforms such as Netflix and Hulu.
Pay-per-view model: It allows users to pay for single or multiple views of a video, movie, or TV show. This model is used by the likes of iTunes and YouTube. This model is often used for new releases, as it allows users to access the content without having to pay a subscription fee. Also, they are usually priced lower than a subscription fee.
Ad-supported model: This model is the most recent model making popularity among creators and ad publishers. The users are allowed to access content for free but require to watch a certain number of advertisements before, after, or during the playback. This model is popular among platforms such as YouTube and Facebook.
Video Content selection and recommendation algorithms
Popular Video streaming platforms such as Netflix, Amazon Prime, Disney, and Hulu are using increasingly sophisticated algorithms to select and recommend content for their viewers.  These algorithms automatically extract visual features of videos in the context of implemented recommender systems and bring some new contributions in the context of video recommendations. These algorithms take into account a range of factors, such as the trending content and its relevance to viewers' past viewing habits, a viewer's ratings of other videos, the demographics of the viewer, and the overall popularity of the video in different categories. A new content-based recommender system provides techniques to automatically analyze video content and extract a set of representative stylistic features like lighting, object, and motion for matching.
For example, if a viewer is watching a movie that is popular among teenagers, the algorithm may suggest other movies that are similarly popular with teenagers in that particular demographic. Similarly, if the viewer is older, the algorithm may suggest movies that are popular among the older demographic.
Security options for Video Streaming
Video streaming platforms are mostly limited in the security options available to them. These options are mostly capital-intensive video security infrastructure setups. Normal video security like AES encryption is vulnerable due to the key being extractable during the playback through downloader tools and other network break hacks.
The most reliable option requires Google and Apple partnership for hardware-level security. Netflix and other popular streaming platforms acquire the same partnership through in-house infrastructure setup. This is the reason why Google and Apple have launched this protection service as Google Widevine and Apple FairPlay DRM.
Still, the multi-DRM infrastructure needs a sophisticated bug-free setup and license from Google and Apple. As a solution, most of the small and medium-scale video streaming providers rely on secure video hosting solutions like VdoCipher. Such a video DRM and secure hosting provider also provides easy integration options like APIs, SDKs, and plugins with other security features like Dynamic watermarking and a protected video player.
Top Online Video Streaming Platforms, Service Providers & Apps
---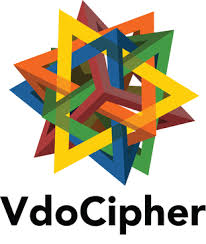 Vdocipher video streaming platform provides you an online html5 video player with complete video hosting services that you can integrate with your own website or app portal. You can integrate this player with your website, app, or multiple LMSs. If security from piracy is your priority then it is the best platform you can use to bring your business online.
Features:
This video streaming platform has multiple features like DRM encrypted streaming, dynamic watermarking, smart HTML5 player, AWS CDN hosting etc. This platform also provides plugins for WordPress and Moodle which makes integration easy for you. You will have multiple upload options on this video streaming platform like from server, device, dropbox, etc. The APIs and SDKs come in very handy if you have a custom backend based website or App.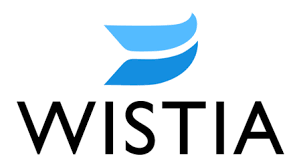 Wistia is one of the video streaming sites that offers advanced tools to help marketers make the most of their videos. Its customizable player allows you to choose how your video player looks when users see it, and detailed analytics to help you make the most of your video marketing campaigns.
Features:
This video streaming platform has features like advanced analytics, including identity tracking and engagement. It also provides batch upload and bulk management settings. This platform provides hosted video playback pages with commenting & moderation.

Kaltura includes every functionality you might need for video and rich-media, including the ability to create videos and publish them directly to your post, centrally manage, and track your video content. Leverage the full power of our Online Video Streaming Platform: superb playback, video management, social sharing, monetization, mobile and tablet delivery, and more.
Features:
Kaltura provides easy video upload – import rich-media directly to your blog post. This video streaming platform has a superb viewing experience anywhere, anytime, on any device: automatic transcoding of uploaded videos, adaptive streaming, and delivery via leading CDNs.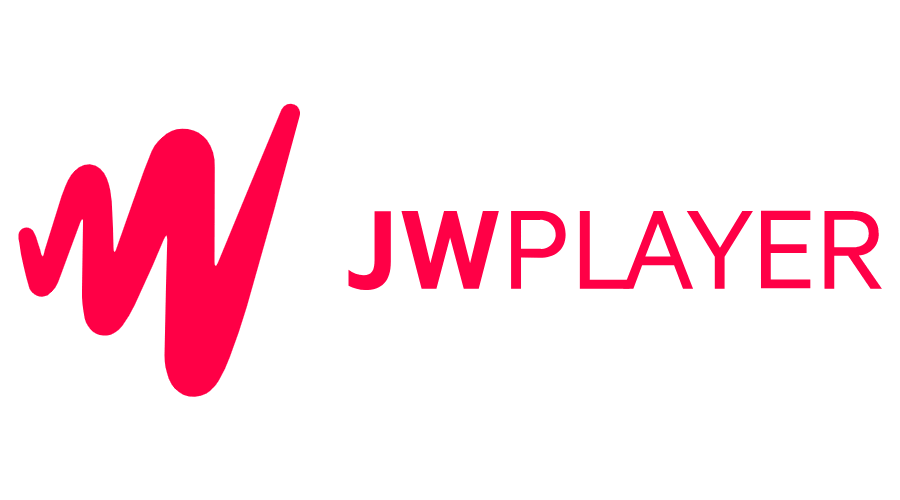 JW Player video streaming platform is perhaps best known for its HTML5 JW video player for VOD content.  This player supports DRM and other advanced features. This video streaming platform also now offers JW Live, a full-service live streaming provider.
Features:
This video streaming platform supports HLS adaptive live streaming, multi-bitrate transcoding, simulcast to FB Live, and real-time analytics. JW player advertises itself as simple-to-use with a four-step process for beginning a live stream.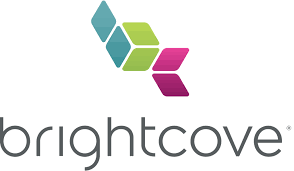 Brightcove offers some modular products that includes Video Cloud hosting, the Lift video player, Once for server-side ad insertion, Live for streaming video, OTT flow for internet TV, Zencoder for cloud transcoding, and tools for monetization.
Features:
The Brightcove has very nice and detailed analytics and video marketing tools which are quite valuable for businesses that aim to capture leads and understand their audience.

Dailymotion is the video streaming platform for discovering the events and ideas that keep the world surprising and diverse on four main topics: news, sports, music, and entertainment, as well as comedy skits, political debates, fashion shows, gaming live-streams, and more. Launched in 2005, Dailymotion commands a global audience of 300 million entertainment-seekers who frequent the site and its dedicated mobile experience to surface the most relevant professional video content based on their unique tastes and interests
Features:
DailyMotion focuses on must-see video content across four main verticals: news, sports, music, and entertainment. Within the app and desktop, priority will be given to premium content from the world's top storytellers and publishers, including live events such as concerts, sports competitions, breaking news, and more.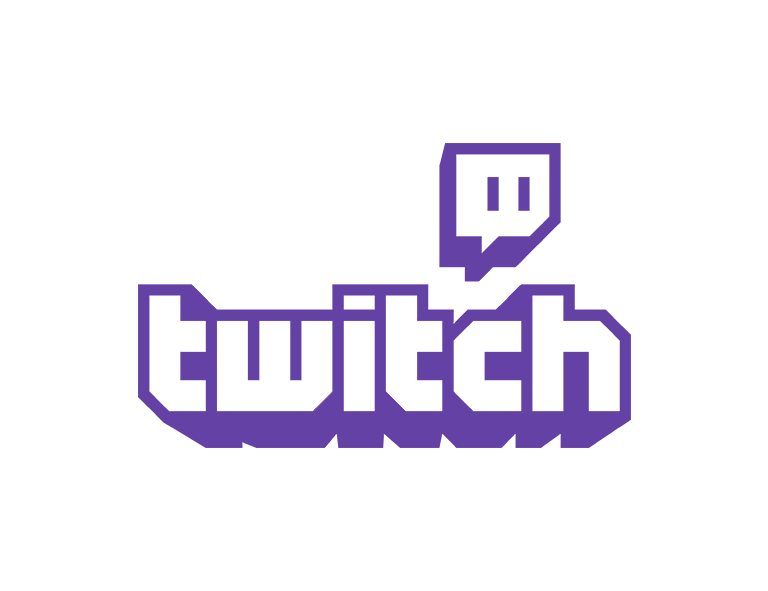 Twitch is a video streaming platform launched on June 6, 2011. It is owned by Amazon. Its content includes live streaming of various games, video on demand, eSports tournaments, gaming-related talk shows, and other non-gaming videos. It is the web's best live streaming platform.
Features:
Twitch provides customizable extensions specific to your software platform. This makes it easier for you to showcase your stream schedule and keep up with top donators, latest followers, and subscribers.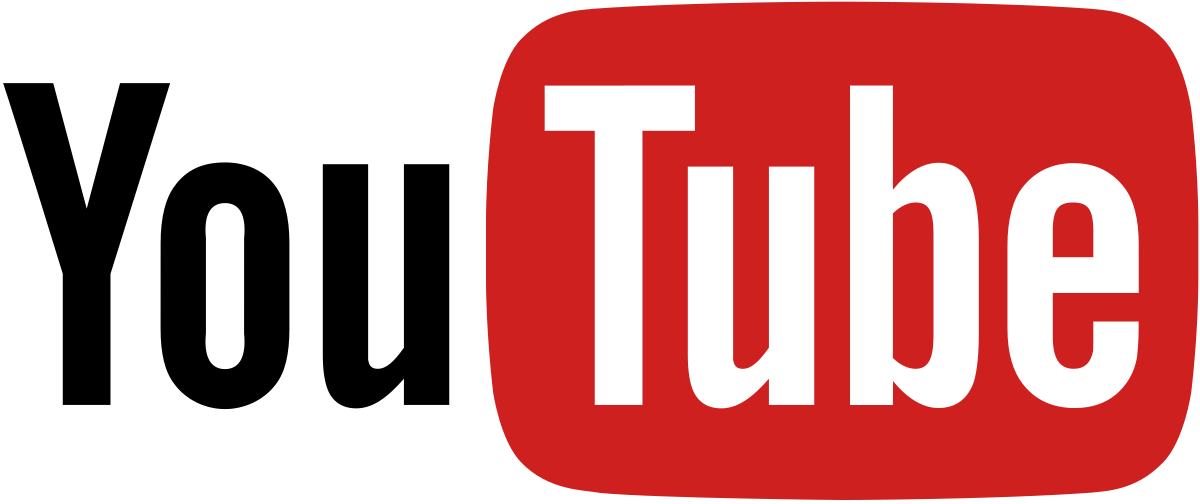 Launched in 2005, YouTube is one of the most viewed video streaming platforms you can find. There are more than 1.3 billion users of YouTube all over the world. You can find millions of types of videos with different categories, from tv shows to movies, from music videos to live concerts, from gaming highlights to live game streaming you can find a lot more different kinds of content there.
Features:
YouTube allows you to target a specific audience, i.e. you can adjust who will watch your video streaming. As an audience, you'll find actual good content apart from just live streaming. As a streamer, you can also give commentary, add different backgrounds to your stream. You can also generate handsome revenue by streaming videos because it collaborates with Google AdSense.

Ustream is SanFrancisco based video streaming platform. You can find gaming events, talk shows, and live streams in better quality as compared to twitch tv.
Ustream is well known for its live events. It also supports streams of every kind. Whether you are streaming from a smartphone or PC or gaming console, you can easily stream from your device with minimum lag.
Features:
It offers a better streaming service that rarely experiences any downtime. You can watch as well as search any type of video content without login. It hosts more than 2million videos live per month. Hence, as a viewer, you will find a lot of good content to watch.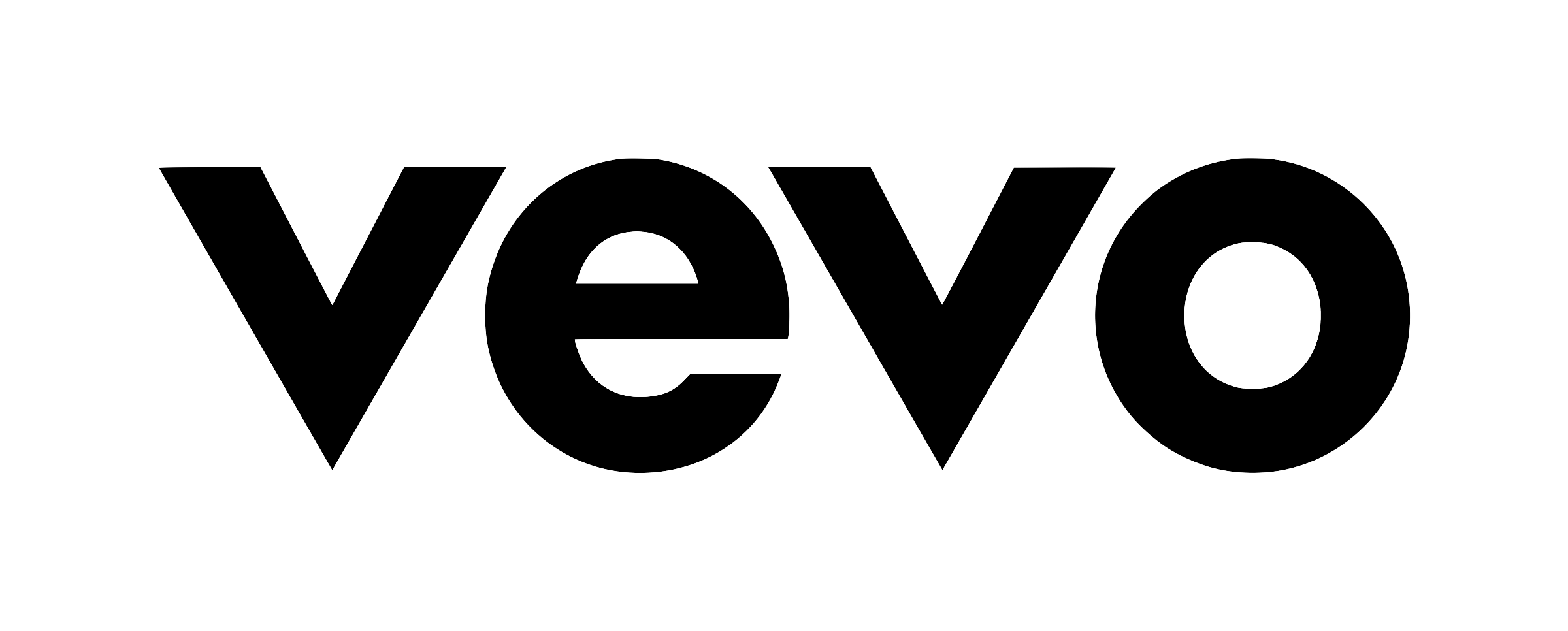 With over 51.5 million unique viewers, Vevo has become one of the most popular video streaming platforms for promoting music videos, allowing fans to discover new artists daily through Vevo.com and syndicated music videos on YouTube. Vydia has partnered with Vevo to offer our clients the best chance to get in the spotlight. Vevo has music videos, original series, behind-the-scenes footage, live performances, and interviews with artists. Vevo provides this type of content to viewers by establishing partnerships with major record companies, independent artists, and other premium content owners.
Features:
Vevo's revamp gives users the ability to create their own profile pages, complete with a profile pic and bio line. Having added a portrait video player, now, instead of constantly fiddling with your phone's position, you can enjoy vertical viewing. As well as making watching a more comfortable experience, you can also continue watching while browsing other elements of the app.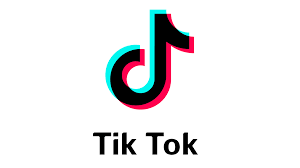 TikTok is one of the fastest-growing video streaming platforms in the world which offers an alternative version of online sharing. It entitles users to create short videos with music, filters, and some other features. TikTok is an iOS and Android media app that can be used for creating and sharing small videos. It was originally launched as Douyin in September 2016, in China.
Features:
TikTok has an effective toolset of AR effects for changing the color of the eyes, hair, and even makeup. There are also many stickers, animations, and masks. Using this premium TikTok feature, video creators can execute live streams. TikTok users can share all their videos styled in TikTok on their Instagram, YouTube, and FaceBook profiles.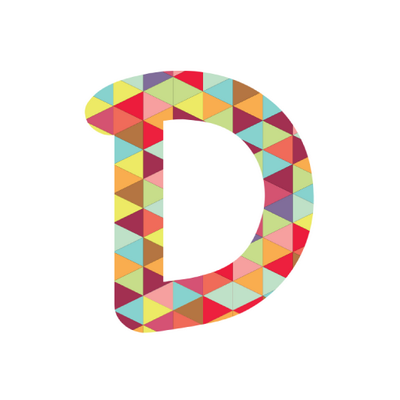 One of the first video streaming platforms of its kind, Dubsmash was initially very popular, storing over 50 million downloads from users in 192 countries, including numerous celebrity profiles. The app allows users to record videos of themselves lip-syncing to various audio bits of their choice.
Features:
The free app is available on Android and iOS, which has been ranked above-four of five across both platform stores. It lets you take a selfie video, while simultaneously mixing it with any sound. Dubmash invites iOS users to upload their own dubs with the Dubloader, and the piece is set to come for Android devices.
Best Live Streaming Platforms and Sites
---

IBM Live Video is a video streaming platform company first and foremost. However, it also hosts VOD (Video On Demand) files recorded from previous live streams.
Basic streaming accounts are free, with advertising supporting IBM Cloud Video. Paid accounts remove advertising and grant access to advanced features. Enterprise accounts allow for full custom branding and offer analytics, multiple live channels, content syndication, and more.
Features:

IBM Cloud Video provides both a customer-grade and an Enterprise streaming solution. This platform also offers a unique Enterprise Content Delivery Network. Their professional-grade OVP has solutions for live event coverage, video marketing, monetization, marketing, and more. Its inclusivity justifies its elevated price point.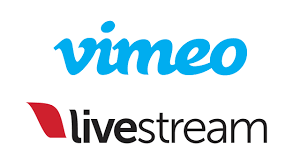 Vimeo is one of the video streaming platforms that offer both streaming and video hosting services. This basic functionality includes analytics, a video management platform, privacy controls, and more. To access basic live streaming functionality, users must purchase a Premium plan.
Features:
What sets Vimeo apart is its offering of a range of proprietary hardware and software for live streaming. These offerings integrate smoothly with their platform, minimizing the fuss of implementing a live streaming program from the hardware on up.
Top Video Conferencing Platforms
---
Zoom is a huge hitter in the video conferencing world because of the many options included in every plan. The video streaming platform also claims flawless video, crystal clear audio, and instant sharing capabilities that make it our favorite option for video conferencing. Many users who use Zoom often shift from different conference call software because of the frustrations they encounter using other available platforms. You can check out a full comparison on Zoom and Google Meet to see which one fulfils your requirements better.
Features:
The recording is a tremendously useful feature in Zoom and Screen sharing is one of the key features that Zoom does better than any other video conferencing platform.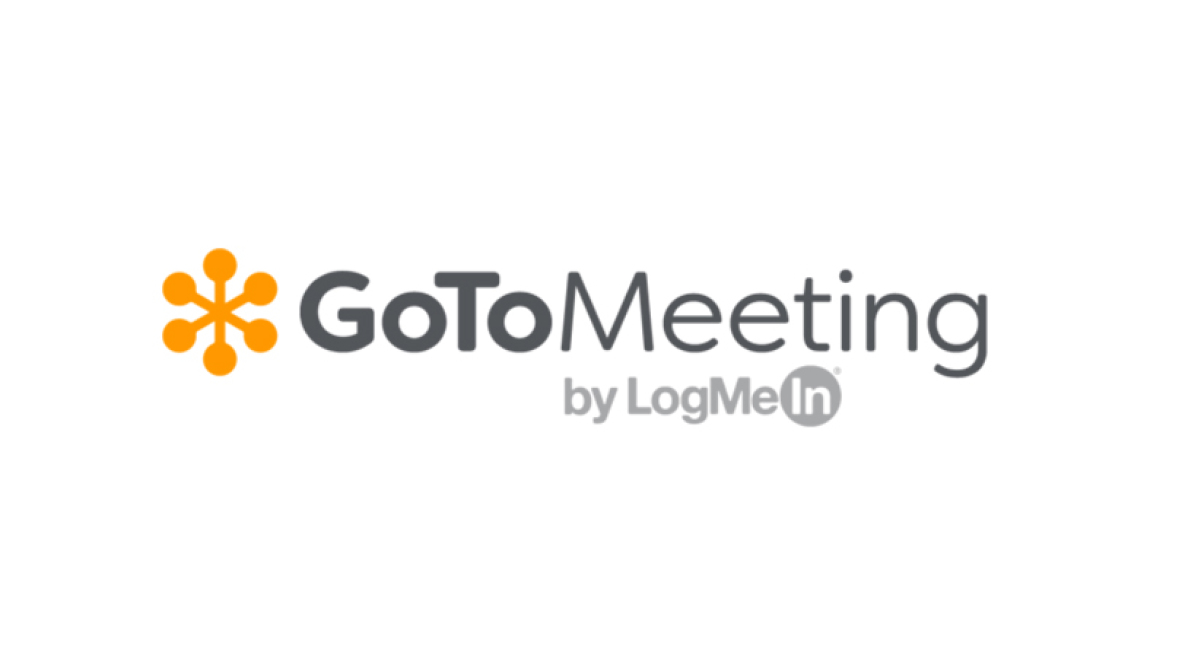 Even though GoToMeeting no longer dominates the video conferencing space, it remains a highly polished remote meeting software with a long list of features that would satisfy the needs of most business environments.
This user-friendly video streaming platform has a few important advantages over its competitors, including its polling and "raise a hand" features. Moreover, GoToMeeting provides unlimited video meetings and ensures secure video meetings with end-to-end encryption.
Features:
GoToMeeting provides 24/7 customer care. It also provides HD video and unlimited meetings. GoToMeeting has screen sharing from desktops, tablets, or mobile devices. It also has features like messaging web audio – no phone required security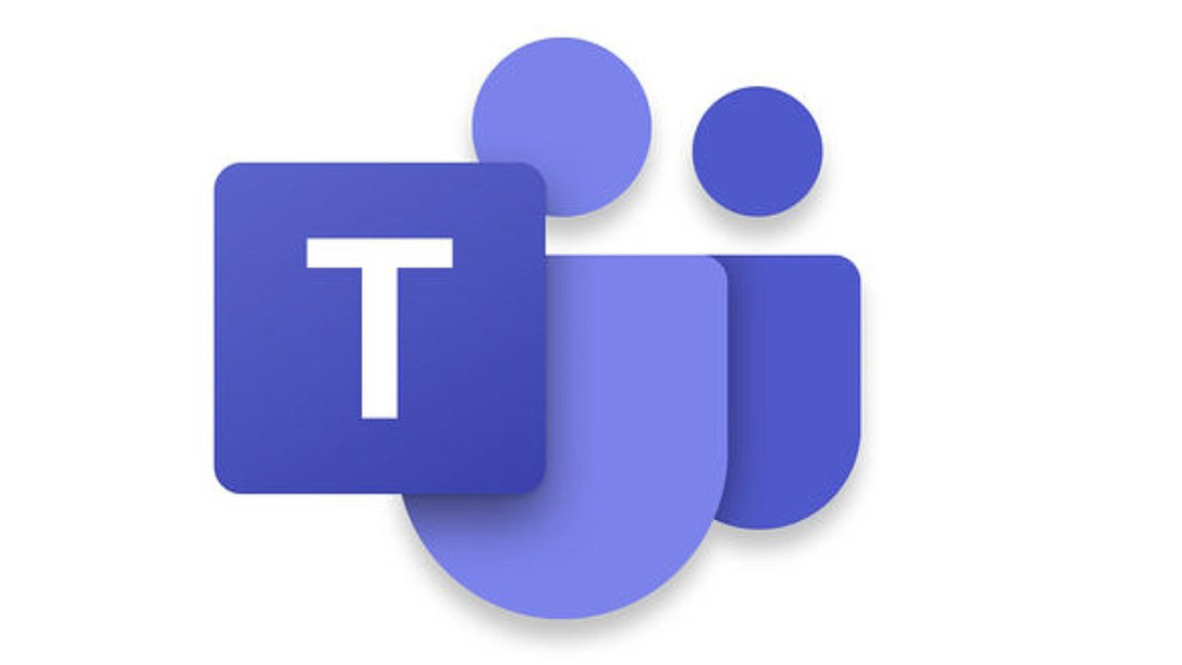 Microsoft Teams is designed for seamless performance and collaboration. Office applications like Word and SharePoint can be integrated with this platform, and its design and infrastructure make it exceptionally interactive. This video streaming platform has also made it possible to integrate Skype for Business into Microsoft Teams.
This program was composed as a response to the growing number of collaboration tools, like Slack, that has dominated the market in the last few years.
Features:
Microsoft Team has features like unlimited meetings and screen sharing It also has Instant messaging anytime. It has very tight security and the user can do conferencing with up to 250 participants.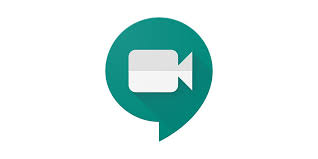 Google Meet, more suitable for business applications like webinars and video conferencing is an upgraded version of the free Hangouts app. Users can host video calls with up to 150 people, depending on the service plan selected with Google Meet. This video streaming platform has valuable features like screen sharing, recording options, and the ability to dial into a video conference by phone.
Features:
With this video streaming platform, meeting hosts can share their screens with attendees. The host can share digital presentations as well as any reports, spreadsheets, or other files they want in the meeting.
This video streaming platform is accessible on iOS and Android mobile devices. The mobile interface of this platform displays who is in the meeting, a chat room, details about the conference, and camera and audio on/off buttons.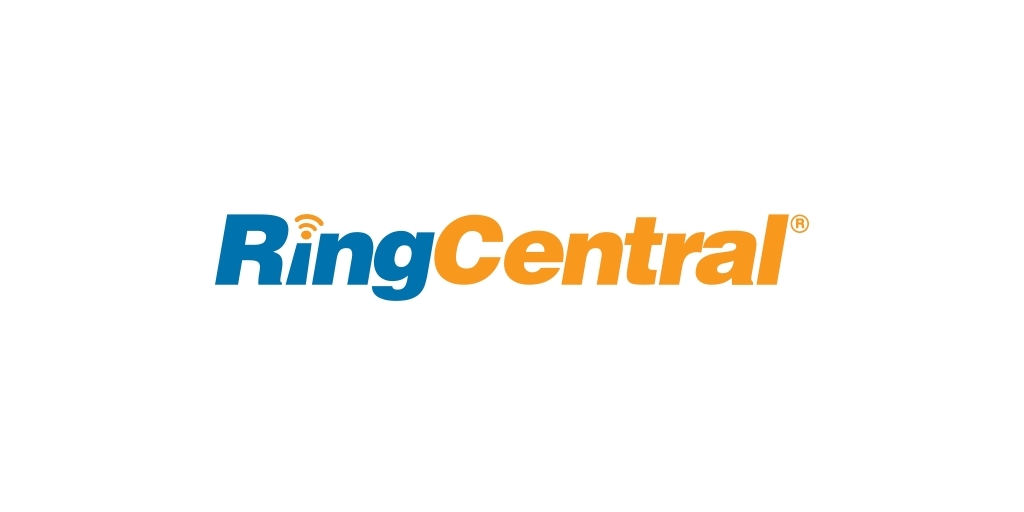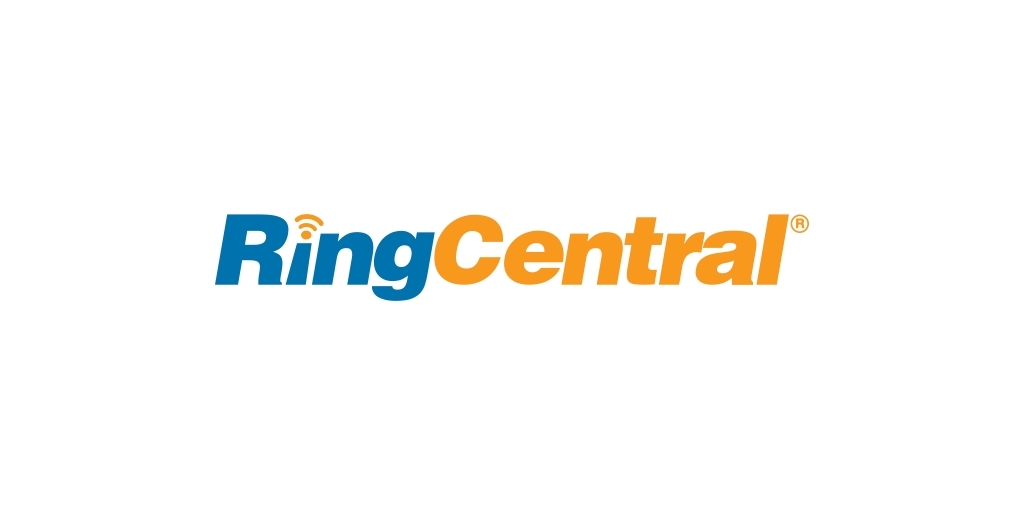 RingCentral video streaming platform offers a superbly integrated video, message, and telephony experience that's unified, fast, trusted, and open. This platform is geared towards organizations and teams of all sizes. You get HD video and HD audio conferencing with RingCentral Video. You can use this platform without having to download anything since it works right in the web browser automatically.
Features:
RingCentral's video conferencing software is a great choice for remote teams. You and your team can make video calls from anywhere. You don't need any download or installations to get up and running with RingCentral.
Key Factors while choosing Video Streaming Provider
Before selecting a video streaming platform for our videos, we should clearly understand what we are expecting from our videos to identify the right fit. Here are some of the significant factors involved in the decision-making:
Goal and Purpose of your Video
Before choosing a platform, we should be clear about our video goals. Is it generating brand awareness or selling the content? Is it to convert last-stage buyers or generate revenue by rolling advertisements?
For each of these scenarios, there's a different streaming platform. For example, YouTube's second-largest search engine is excellent for top-of-funnel marketing and has more extensive reach. On the other hand, if you are looking for secured and encrypted videos that cannot be downloaded with hacks, Vdocipher becomes the obvious choice.
Control over the Video Quality and Adaptiveness?
Definitely, HD quality is demanded by viewers, but at the same time, others have a slower Internet connection which means the video should be suited for low resolutions and less buffering. The platform may either allow encoding settings or auto HD/SD switching. This outstanding feature is only possible if the platform provides adaptive bitrate and resolution streaming.
Platform Pricing and Budgeting
Some platforms are free, but at the same time, they may lack several business features like player customization, SEO, analytics, firewall-friendliness, end-of-video options, social sharing, customer support and more. Your budget ultimately depends on the number of videos created, expected views, and the video file size. This is because a large file size means more bandwidth usage and a rise in pricing.
If you are planning for a large number of videos, it means there are fewer options like YouTube, and even free plans have their limit and contingency.
Video Player Customization Options
These include very important branding features like the color of the player, end screens, CTA or Form buttons, custom thumbnail, adding buttons, autoplay, transcript, captions, HubSpot forms, third-party software integration, advanced watermarking like Vdocipher, and many more.
If available with the platform, these features can be applied via two modes: through the Dashboard of the service provider and the other via the platform's API integration.
Dashboard and Video Analytics
Creators and Marketers need to manage and monitor the overall video marketing efforts through the platform's Video Management and Analytics Dashboard.
Through the Dashboard, you can upload new video content, edit previous uploads, manage video SEO/metadata, apply player customizations, and discover which videos performed well and which didn't. In addition, you can monitor the performance of the video catalogue with view count, average view duration, impression CTR, latest comments, recent subscribers and many more parameters. This range of parameters with their filters, customizable charts, comparisons and exporting options depends on the platform's dashboard's wideness.
Copyright Policy & Video Security from Downloads & Piracy
As Creator & Marketer, we all know YouTube's incredible copyright protection. However, if someone is trying to steal a piece of licensed music or a video file to upload it as their own, Google's automated system will most probably flag it. This flagging coupled with a copyright strike, takedown, or video getting monetized for the licensee prevents most of the violation attempts.
However, such a strict and automated system is hard to implement, and even platforms avoid removing artistic or educational content in nature. Their semi-automated systems often consider such use in their 'Fair use' policy.
If security from video piracy is your primary concern and you don't want your videos to be downloaded in the first place, then you need to pick a secure video hosting provider like VdoCipher. Also, it is always recommended to keep your content encrypted, and piracy proof which even YouTube fails to do as its videos can be downloaded through easy software hacks.
Basically, it depends on your needs, your content, and your audience. So let's check out options in some of the available categories.
How to Setup no code Video Streaming Backend
As discussed above, Video streaming or delivery has several important aspects that can be implemented through technical expertise only. But in today's world, not all are able to build such expert in-house teams like that of Netflix. As a solution, most of video streaming is dependent on 3rd party integrations. For example, not all can have their videos hosted on their own local servers. To solve this problem and enhance other experiences like uptime, people use services like that of AWS and GCP. Also, for medium to large scale, it is more cost-friendly to opt for such 3rd party services.
Similarly, if you are looking towards a complete no-code solution that comprises protection from illegal downloads, platforms like VdoCipher are like must have. With the use of such no-code solutions, all you are left with is to upload and embed for most of your requirements. For advanced use cases, APIs, SDKs and other code-level optimizations are also available. Otherwise, there is no need to create and manage access level controls over your storage for privacy. You don't need to create a content distribution network, encoding and other such coding setups like DRM for smooth and protected playback.
Why CDN Video Streaming Service is a must?
Statista forecasts an US average adult spending 171 minutes per day watching TV video content and 80 minutes watching digital videos on devices until 2023. If the forecast is to be believed, there is global upswing in video traffic on the internet and we are already seeing it. Viewers now want the best viewing experience with no patience for latency and buffering delays. To ensure smooth and speed up delivery of your video content, streaming platforms are emphasizing on the importance of CDN video hosting and streaming.
A content delivery network or CDN is a geographically distributed network of proxy servers and their data centers. CDNs have a network of servers around the globe to cache your website's content such as images, JavaScript and CSS and serve it to visitors from their nearest server. It finally speeds up the delivery of the content, and spreads the load across many proxy servers, making your website more scalable and resilient.
Benefits of CDN Video Hosting
Faster website load time – As the content is distributed to a website visitor through the nearest CDN server, there is reduced latency and delays. Even in times of sudden traffic spikes, the site content is available to even the farthest end users.
Reduced bandwidth costs – CDN serves cached data so that the origin server does not have to deliver the same content every time. As fewer data is transferred in and out of the origin server, there is a reduction in bandwidth consumption.
Security – The videos stored and streamed online need to be secured from hackers, SQL injections, and virus attacks. Website owners and big organizations lose their data and incur heavy financial losses due to DDOS and web-based attacks. Often it becomes difficult to distinguish between genuine and bad traffic. Most CDNs provide cloud-based services to mitigate a wide array of attacks by adding an extra layer of security.
High Scalability – The fastest way to stream video content to viewers based in different geographical locations is through CDNs. A CDN can handle high traffic spikes and even seamlessly deliver content in times of hardware failure.
FAQs:
Which Video Streaming Platforms are safe from illegal downloads?
All major OTT and VOD platforms use multi-DRM to protect their videos. This helps them protect their videos from being illegally downloaded or screen captured. Small and Medium Streaming platforms are thus advised to use secure video hosting services.
What is meant by CDN?
A content Delivery Network (CDN) is a group of servers working together to deliver Internet content fastly. Today, the majority of the global web traffic is served through CDN, including Amazon, Netflix and more. CDN reduces bandwidth consumption through caching and other optimizations, reduces website load time, improves website security and much more.
Which video streaming protocol does Netflix uses?
Netflix uses DASH (Dynamic Adaptive Streaming over HTTP) protocol for video streaming.
Which protocol is best for Adaptive streaming?
Dynamic Adaptive Streaming over HTTP (DASH) is based on HTTP, hence any origin server can be set up to serve MPEG-DASH streams. DASH encoded videos are chunked into small segments and each segment can have different representations. Switching between these representations reduces bandwidth consumption via adaptive streaming when a video is not completely watched.
Supercharge Your Business with Videos
At VdoCipher we maintain the strongest content protection for videos. We also work extremely hard to deliver the best viewer experience. We'd love to hear from you, and help boost your video streaming business.
Free 30-day trial →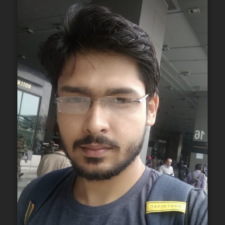 I have traversed through the digital wilderness, honing my skills in technology and marketing including the latest trends, tools, and techniques. My passion for innovation has driven me to experiment with tech-based marketing in the eLearning, Media, and Security sectors.