Secure Video Management System (VMS) is not just secure features, it's essential for any individual or business that values the integrity, privacy, and protection of their video content. With the increasing emphasis on digital media, it's more crucial than ever to ensure that videos are hosted, streamed, and shared with utmost security in mind.
What is a video management system (VMS)?
A Video Management System (VMS) is, at its core, a software or platform designed to organize, store, and facilitate the efficient retrieval and playback of video files. But it's much more than just a digital video library.
Centralized Repository – A VMS provides a unified platform where videos are stored, making it easier for users to find and access content without sifting through disjointed folders or drives.
Functional Flexibility – Modern VMS solutions offer features beyond storage, like video editing, transcoding (converting video to various formats or resolutions), and video analytics to understand viewer behavior.
Secure Access and Sharing – VMS ensures that videos are stored securely, with strict access controls, while also providing features for seamless sharing, often with customizable viewing permissions.
The growing importance of video management in today's digital age
As the consumption for video content grows exponentially, so does the importance of managing it effectively. Here's why VMS is increasingly vital.
VdoCipher helps several VOD and OTT Platforms to host their videos securely, helping them to stop losing their video revenues.
Overwhelming Video Volume – With businesses, educators, and content creators producing videos at an unprecedented rate, managing these assets without a dedicated system can be a logistical nightmare.
Safety and Security – The digital age brings with it concerns about video piracy. A VMS provides layers of security to prevent unauthorized access, data breaches, and potential loss of valuable video assets.
Efficiency and Productivity – Time is a premium commodity. A VMS cuts down the time spent on searching, editing, and distributing videos, thereby streamlining operations and boosting productivity.
Monetization and Commercialization – For businesses, videos are not just about communication—they're assets. VMS solutions often integrate with advertising systems, subscription platforms, and pay-per-view setups, facilitating revenue generation.
The need for secure video hosting to store footages and pre-recorded videos
Sensitive Content Protection
Videos often contain proprietary information, sensitive data, or exclusive content. Whether it's a corporate training video, a product demo, or a paid online course, it's essential to ensure that only authorized individuals have access.
Digitalization and Growing Consumption
In today's digital age, video content has taken a front seat in business strategies, education, entertainment, and more. As the consumption of video continues to surge, the importance of securely hosting these videos also rises.
Intellectual Property
Many videos contain proprietary information or intellectual property. Secure hosting ensures that this information is protected from unauthorized access or theft.
Privacy Concerns
Personal videos, or videos with sensitive information, need robust protection. Individuals and companies alike have a duty to protect the privacy of subjects and stakeholders involved.
Regulatory Compliance
Several industries, like healthcare or finance, have specific regulations about data (including video) protection. Secure hosting ensures compliance with these norms.

Risks associated with unsecured video hosting
Unauthorized Access – Without proper security measures, anyone might access and view your videos, leading to potential loss of exclusivity or competitive advantage.
Data Tampering – Unsecured videos are vulnerable to tampering, where malicious actors can alter the content, insert harmful messages, or corrupt the file.
Revenue Loss – For businesses that rely on video sales or subscriptions, pirated content can result in significant revenue losses.
Reputational Damage – A breach or unauthorized sharing can harm a company's reputation, especially if the video contains sensitive or confidential information.
Legal Liabilities: Leaking of personal or copyrighted content can expose the host or the content creator to legal penalties.
Features of a robust secure VMS
User Authentication and Authorization
Ensures that only authorized individuals can access the video content.
Uses techniques like multi-factor authentication, single sign-on, and biometric verification.
Helps in distinguishing between different user roles and permissions.
End-to-End Encryption
Encrypts data at the source and only decrypts it at the destination.
Videos should be encrypted from the moment they're uploaded until they're played.
Ensures that unauthorized entities can't decipher the video content during transit
This protects the content during transit and ensures only intended recipients view it.
Watermarking and Digital Rights Management (DRM)
Watermarking embeds a unique, often invisible, mark on the video, helping trace illicit distributions.
DRM controls the ways users can consume content, like preventing screen capture or recording.
Backup and Recovery Solutions
Essential for disaster recovery scenarios.
Ensures data is stored in multiple locations, so if one source is compromised, another can restore it.
Regular Security Audits and Testing
Regularly scrutinizing the system for vulnerabilities.
Uses simulated attacks to test the system's defense mechanisms.
VdoCipher secure video hosting & streaming
Secure streaming is about balance. On one hand, viewers want a seamless experience; on the other, providers must ensure content security.
Adaptive Bitrate Streaming
It adjusts video quality based on the user's connection.
This means fewer interruptions and a better user experience.
Protection Against Stream Piracy
Measures like DRM Encryption as offered by VdoCipher can be adopted.
Limiting stream access by device or IP address curtails unauthorized sharing.
Content Delivery Networks (CDNs)
These distribute video content across many servers globally.
CDNs make streaming faster, and they provide an added layer of security.
Permission-Based Sharing
The content owner decides who can do what with the video.
It's a way of controlling video access and distribution.
Secure Embedding
Videos can be embedded on websites without fear of them being stolen.
Secure URLs or iframes ensure playback only from trusted sources.
Time-Limited Access
Some videos are sensitive or exclusive.
Providing links that expire ensures they're viewed within a controlled window.
User-Friendly Experience in Secure VMS
Ease of Navigation – A secure VMS should not only focus on safety but also on user experience. An intuitive and easy-to-navigate interface ensures that users can quickly find and interact with the content they need.
Customizable Dashboards – Allowing users to tailor their dashboards according to their preferences can make video management even more efficient. This personalized approach aids in quicker decision-making and enhances user satisfaction.
Mobile Accessibility – In today's fast-paced world, having access to your video content on-the-go is crucial. A user-friendly VMS ensures compatibility with various devices, including smartphones and tablets, and provides a seamless experience across all platforms.
Advanced Search and Filtering – Implementing powerful search functionalities and filtering options in a VMS makes locating specific videos or categories of content quicker and easier, thereby enhancing user productivity and satisfaction.
Interactive User Interface – A visually appealing and interactive user interface can make the experience more engaging. Features such as drag-and-drop functionality, tooltips, and video previews can enhance usability.
Language and Accessibility Options – A user-friendly VMS should cater to a global audience by offering multiple language options and ensuring that the system is accessible to people with disabilities, adhering to standards like Web Content Accessibility Guidelines (WCAG).
Considerations When Choosing a Secure VMS
Scalability – When selecting a VMS, it's crucial to consider its ability to grow alongside your business. A scalable system will be able to handle an increasing volume of videos without compromising on performance or security.
Cost-Effectiveness – While security is paramount, it's also important to consider your budget. Opt for a VMS that provides robust security features without breaking the bank. Look for solutions that offer flexible pricing models to accommodate your needs.
Customer Support and Training – A VMS provider should offer adequate training and support to ensure that users can make the most of the system. Quick and efficient customer service is crucial in case of any issues or queries.
Integration Capabilities – Choose a VMS that can seamlessly integrate with your existing systems and tools, such as Content Management Systems (CMS), Learning Management Systems (LMS), or Customer Relationship Management (CRM) platforms. This ensures a smooth workflow and saves time in transferring data between different platforms.
Reliability and Uptime – A good VMS should guarantee high availability and minimal downtime to ensure that your video content is accessible whenever needed. Opt for providers that can commit to service level agreements (SLAs) guaranteeing uptime.
Customization and Branding – Being able to customize the interface to align with your brand's visual identity can provide a more cohesive and professional appearance. Choose a VMS that allows for branding customization.
User Feedback and Reviews – Before making a decision, consider seeking feedback from current users of the VMS. Online reviews and case studies can provide insights into the practicality and efficiency of the system.
Regular Security Updates and Patches – Check how frequently the VMS provider releases security updates and patches. Regular updates are crucial to protect against emerging threats and vulnerabilities.
By paying attention to these considerations and ensuring a focus on user-friendly experiences, selecting a Secure Video Management System can lead to an efficient and secure way of managing video content.
FAQs
What is a VMS designed for video hosting?
A VMS designed for video hosting is a software solution that allows organizations to store, manage, stream, and securely share video content with authorized users.
How does a VMS ensure the security of hosted videos?
A secure VMS provides features such as DRM encryption, user authentication, access control, and watermarking to protect hosted videos from unauthorized access and distribution.
Can I restrict who views my hosted videos?
Most VMS hosting solutions offer role-based access control, allowing administrators to define and restrict who can view, upload, or edit videos.
What kind of formats and resolutions does a VMS support?
A VMS typically supports a wide range of video formats (e.g., MP4, AVI, MOV) and resolutions, from SD to HD and 4K, ensuring compatibility with various devices and streaming needs.
Can I embed hosted videos on my website or app?
Yes, many VMS solutions provide embed codes or APIs that allow you to easily integrate hosted videos into your website, app, or other platforms.
Can I customize the video player?
Many VMS hosting solutions like VdoCipher allow you to customize the appearance and functionality of the video player to match your brand's look and feel.
What are the costs associated with using a VMS for video hosting?
Costs can include monthly or annual plans, which may be based on features, storage capacity, bandwidth usage, number of users, and any additional support or services needed.
Supercharge Your Business with Videos
At VdoCipher we maintain the strongest content protection for videos. We also work extremely hard to deliver the best viewer experience. We'd love to hear from you, and help boost your video streaming business.
Free 30-day trial →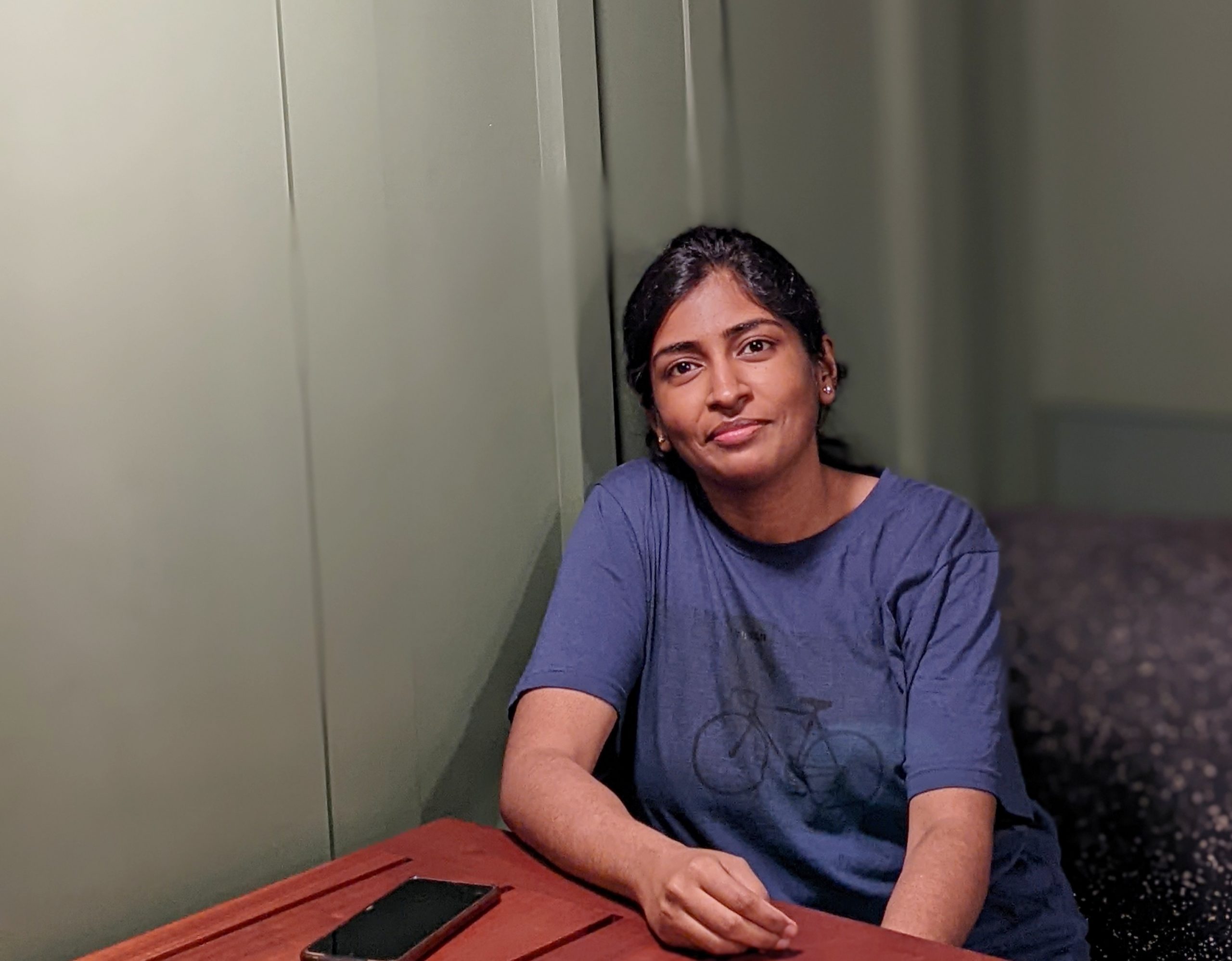 Jyoti began her career as a software engineer in HCL with UNHCR as a client. She started evolving her technical and documentation writing skills to become a full-time Content Marketer at VdoCipher.