Individuals and businesses have different needs for video hosting. Based on whether the content is paid or free, the technologies and tools required for video hosting are further different.  In the following article, we take a list of the most popular options for video hosting. We have tried to address the industry segment which these tools suit the most, Pros and Cons associated with them.
A summary table is included at start with more details on each company following up after the table.
Company
Industries
Advantages
Disadvantages
Youtube
All segments
Free and good streaming experience without buffering.

Poor monetisation & Easy piracy of content
Dailymotion
Free movies and entertainment
Free. Content restrictions are not strict

Streaming experience maybe not the best. Poor monetization & Easy piracy .
VdoCipher
Paid videos – Courses or Movies/Media
Highest Security from video piracy via DRM encryption,
Affordable Pricing & Easiest Integrations
Not recommended for free promotional videos. Good for premium content.
Vimeo
Free content – Movies, Marketing videos
Affordable and business friendly as compared to youtube
Easy piracy of content & not detailed customisations
Wistia
Free content- Marketing & Product Videos
Analytics & CTA for marketing content
Easy piracy of content & price is expensive
Vidyard
Free content – Marketing & Product Videos

Analytics & CTA for marketing content
Expensive price and piracy
Kaltura
Enterprise videos – Marketing & Media
Detailed enterprise solutions
Expensive & not easiest to start with.
---
1. Youtube
Youtube is the most popular of all video hosting options.  Widely used for promotional videos and entertainment content, it is the foremost choice for new content creators. If piracy and earning direct revenues is not a major though for you, youtube is a free and scalable solution for a market outreach.

2. Dailymotion
Dailymotion started as a video hosting platform parallel to youtube but eventually lagged behind owing to the massive google's scale and innovation in the video infrastructure. It is still one of the major platforms to promote your video content. Some of the content producers might find youtube content policies and restrictions too harsh, dailymotion is a good alternative for such video producers. 

If you are a business owner who is looking to sell premium videos on website or app, say online courses or movies or webseries or tutorials at a subscription or pay-per-view price , then VdoCipher is the ideal solution for you.  Main features are Hollywood grade DRM encryption security and user specific dynamic watermarking feature to prevent video download and screen-capture. Plans are affordable for all size of businesses, whether it is a small business or a large enterprise.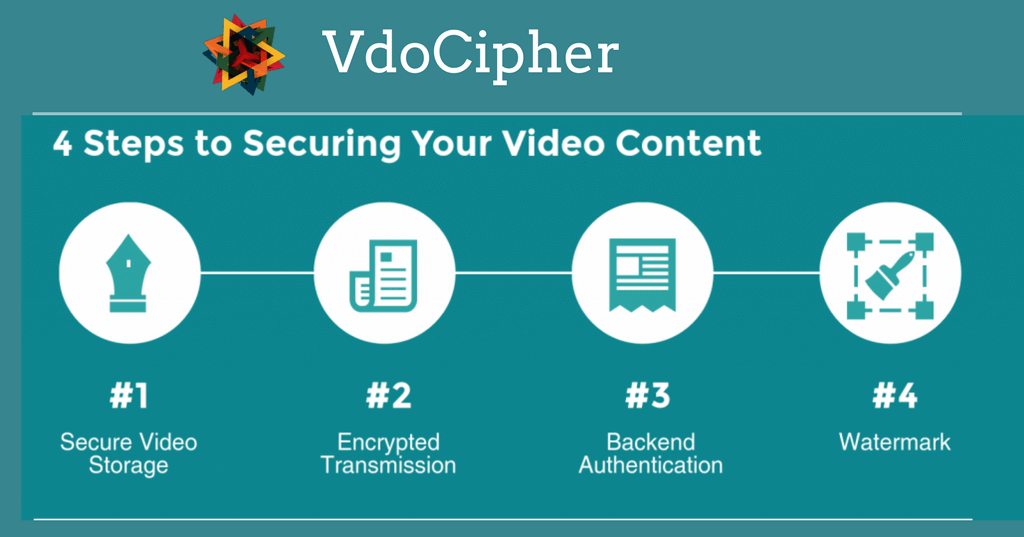 4. Vimeo
Whether you are a business looking to host videos on your own site or an individual looking to promote content on a global platform, vimeo provides options for both. Its main advantages are decent level of customisability over youtube and affordable plans within reach of most of businesses. 

5. Wistia
Wistia has made a name in field of marketing and product videos owing to its detailed in-video analytics and CTA features. Though there are other providers doing the same but wistia has been longest in this field and provides good aesthetics. If you are looking to use videos as an option to convert customers on your site, wistia should be a good option.
But a user should keep in mind that wistia videos are non-secure as they are not DRM encrypted. So it is not a good solution for course and movie business looking to sell videos online;
6. Vidyard
Vidyard is similar to Wistia in features but more catered in solution and pricing to enterprises. It is not so affordable, but if you are looking to engage your clients with sales and marketing videos; you can have a look at Vidyard. 
7. Kaltura
Kaltura is the heavily funded VC video hosting startup providing multitude of solution to enterprises. It is not small-medium business friendly but offers an array of solutin for media , marketing and education businesses looking to monetize online videos. 
Supercharge Your Business with Videos
At VdoCipher we maintain the strongest content protection for videos. We also work extremely hard to deliver the best viewer experience. We'd love to hear from you, and help boost your video streaming business.
Free 30-day trial →