Videos are a great way of promoting brands and content. They help consumers make the right decisions when it comes to different business products. Videos are a powerful tool if used properly when it comes to marketing, even if it is a small startup or a conglomerate. Videos help all the sectors and fields whether they are enterprise or personal setups. But at the same time building your own video infrastructure can be difficult. This is where video hosting service comes in, they help businesses to upload, embed and share their videos.
Statistics have shown that in the year 2020, 83.3% of US users have accessed online digital content. This leads to a very solid prediction that by 2022, online videos will make up more than 82% of all consumer internet traffic. 
In simple words, your target audience is right now sitting in front of a digital screen with internet access. So if you intend to spread the word of your product, reach them where they are available.
When it comes to delivering huge multimedia files like videos over the internet, knowledge of video hosting is necessary. Videos are far more powerful than text and require different solutions in order to host them. There are different solutions and services available today to help you host and share your videos on your website. 
Hosting videos is not just about finding the right provider. There are basic principles to understand. As we go through the article, we will explain how to choose among various streaming video hosting services and the pros and cons of each video hosting service.
How To Choose A Video Hosting Service?
In simple words, video hosting is the process of uploading your video to a server where others can view it. There are various Video Hosting Services for Businesses. Most of them have been around for quite a while and earned a good reputation. But there are other factors to look into other than reputation. For example, plans, features.
Different hosting services have different plans and you need to choose the one that's best for you or your company. Similarly, there are certain pros and cons for each video solution. You need to make sure your marketing strategies align with their services.
Below are some of the basic factors you need to consider while choosing a video hosting service.
The ultimate goal for using video hosting solutions is to deliver the presence of your product to your audience without much technical difficulties. So in order to choose the right video hosting service for you, you need to understand your audience. 
Similarly, the number of people you wish to see your video also matters. If you expect a lot of people, you should consider spending extra cash and choose a video hosting service and plan with higher bandwidth.
Budget is the most important factor for any business, either global or personal. You need to set up a budget according to your requirements.
There might be scenarios where you don't need much bandwidth or storage space. In such a case you can choose a hosting service that is either free or cheap.
The marketing team usually lays out a marketing strategy for every product. It would be advisable to go through various options and choose a video hosting service that aligns with your marketing strategy. For example, if you intend to advertise your product using Google Ads, YouTube is recommended hosting services and the algorithm allows them to go hand-in-hand.
Finally, the type of video is utterly important. Videos come in different types, formats, duration etc. If your video files are high-definition 3D videos, then clearly you need higher bandwidth and large storage capacity. On the other hand, if it is a video shot using a camera without much VFX, you can opt for video hosting service and plan with comparatively lower bandwidth and storage capacity.
What Features Do You Need To Look For In Different Video Hosting Services?
Video hosting services these days provide much more than just a video-sharing platform. On the frontend, they let users share videos to each other and on the backend, they are capable of complex technical tasks like compression.
Different hosting services have different features. And the features come with a special price. That is why every video hosting service has different plans. Higher the price, lower the restrictions and more features. 
The basic features that you would need irrespective of your target or scale is reliability. No matter how complex or simple your videos are, they need to be uploaded to a reliable server and must be distributed to the target audience without any difficulty. 
Video hosting services work harder to make their platform a better place to host videos so they are reliable and durable.
Is Self-Hosting an option or is it better to go for a Video Hosting Service? 
Self-Hosting is also an option most startups and small businesses opt due to multiple reasons.
Self-hosting essentially means you personally own the server the video is uploaded to and you have complete control over it.
Some companies and journalists use private servers instead of a third party video hosting service to have more control over their features.
Self hosting is a great choice if you find it necessary that you should have control over the data and services. But unfortunately, sometimes self-hosting might not be the solution you are looking for.
There is a fair amount of difference between self-hosting and third-party hosting. 
| | |
| --- | --- |
| Self-Hosting | Third-party Hosting Solutions |
| The owner has complete control. | The owner uploads the video to the server and the hosting solution takes it up from there. |
| You can set up a server at a very low cost. | Even with the varying plans and different companies, the cost is relatively high. |
| High technical knowledge is required to set up a hosting solution of our own. | Technical knowledge is not required. |
| If you are self hosting videos, multiple video formats should be uploaded to support all the browsers which complicates the upload process. | Video Hosting platform takes care of the formats you just have to upload single video file |
| Hosting your own videos increases risk of piracy if your security isn't great | Video Hosting platform provide robust security |
| Managing servers on your own can be a tedious task. | Servers are constantly managed by the companies. |
| If a large number of users try to consume video content hosted on a single server this might cause slow-loading, laggy video due to server's bandwidth. | Video hosting solutions provide higher  bandwidth based on pricing and this avoids slow-loading, laggy video. |
| You might lack some of the premium features. | Based on the plan, you can choose from a variety of extra features. |
Any business can opt for Self-Hosting provided a strong technical team to manage complexity, security and functionalities. 
If you are choosing Video hosting services like Vdocipher, Vimeo etc. It simplifies the video hosting process at an affordable price offering the best experience, security and accessibility which can save your time and resources.
Best Video Hosting Services
Now that you have some basic knowledge about video hosting services, let's dive into some of the best video hosting and streaming services available today. These video hosting streaming services are top of their game and have received positive feedback from their customers regarding their service. 
Vdocipher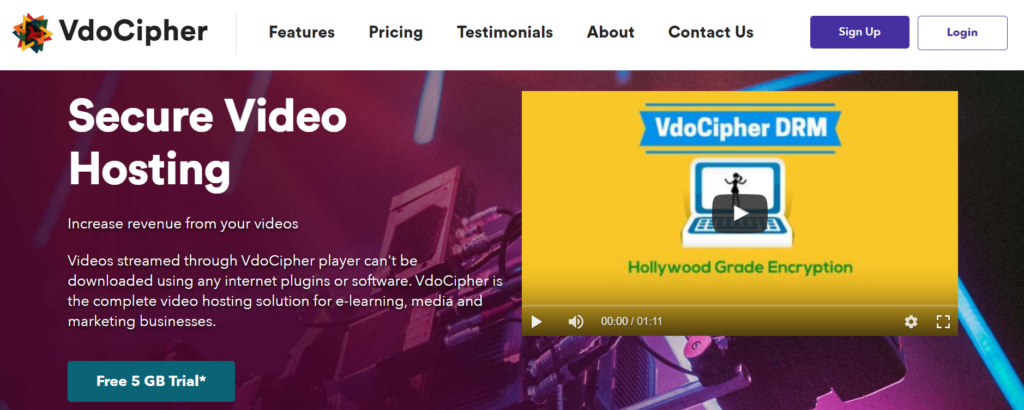 Vdocipher is one of the first video hosting solutions that pop up in discussion when video security is a prime concern. By that we mean, Vdocipher essentially prevents any illegal downloads of your video files. This further prevents illegal distribution of your video files.
There are multiple ways you can download videos from other streaming services. But Vdocipher prevents such downloads and makes the video exclusively available on the platform you wish for it to be available. 
Vdocipher provides DRM encryption to prevent video piracy. They also have other security measures like watermark and blocking screen capture.
Pros
Excellent video security

Smart HTML5 player

One month free trial

Customer Support
Cons
Live streaming is not supported
Vimeo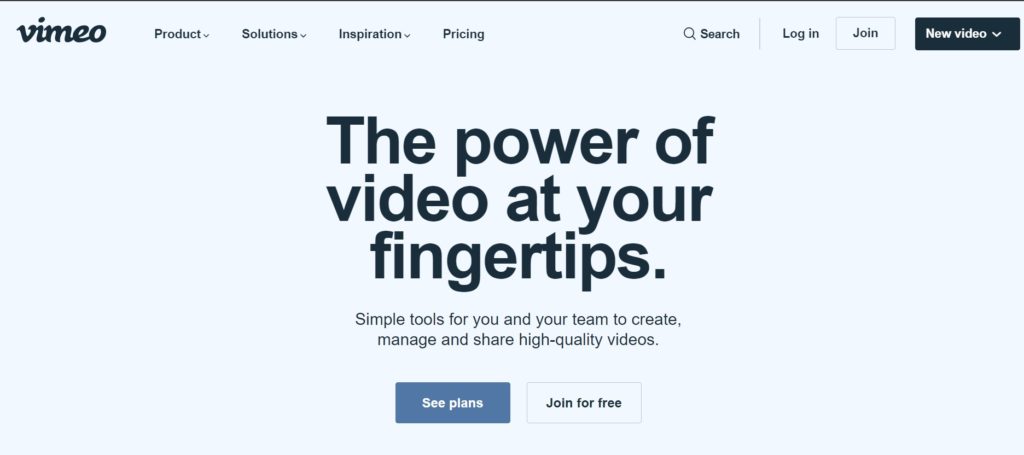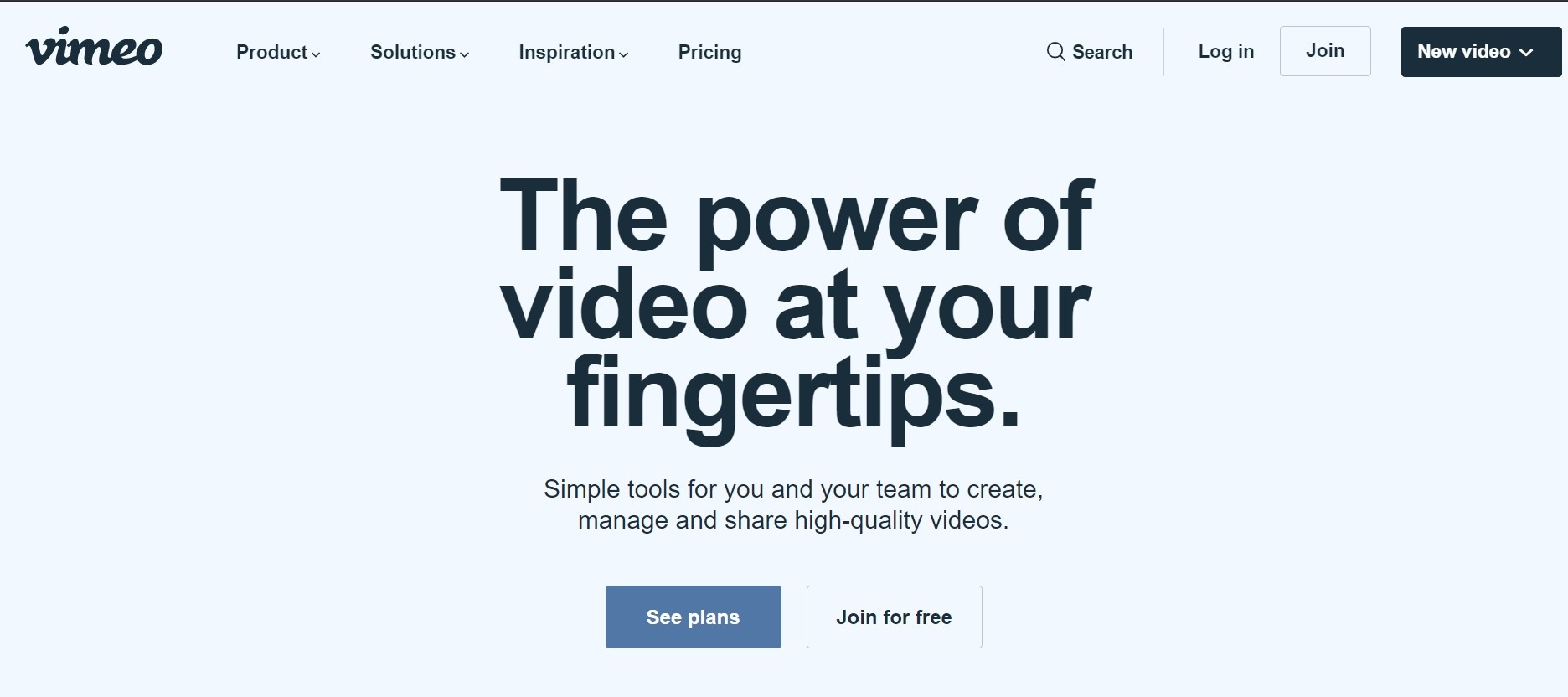 Vimeo has been in the playing field for quite some time and it has earned a good reputation among its users. Vimeo is often the first choice of many customers looking for a video hosting solution. 
Vimeo is said to bring higher quality content to its users. Vimeo is a straight shooter when it comes to video hosting, i.e, there aren't any advertisements or recommended clips. Vimeo flawlessly just hosts and enables its clients to distribute the uploaded video.
Vimeo has a very reasonable set of plans that primarily benefits creative professionals and businesses. The embedded videos can be easily customized to match the platform where you are playing the video.
Pros
Best option for small businesses and individuals

No advertisements

User friendly and easy to embed
Cons
Lack of customization

Limitation in the total amount of storage

No free trial period

No HLS encryption for high level anti-piracy
DailyMotion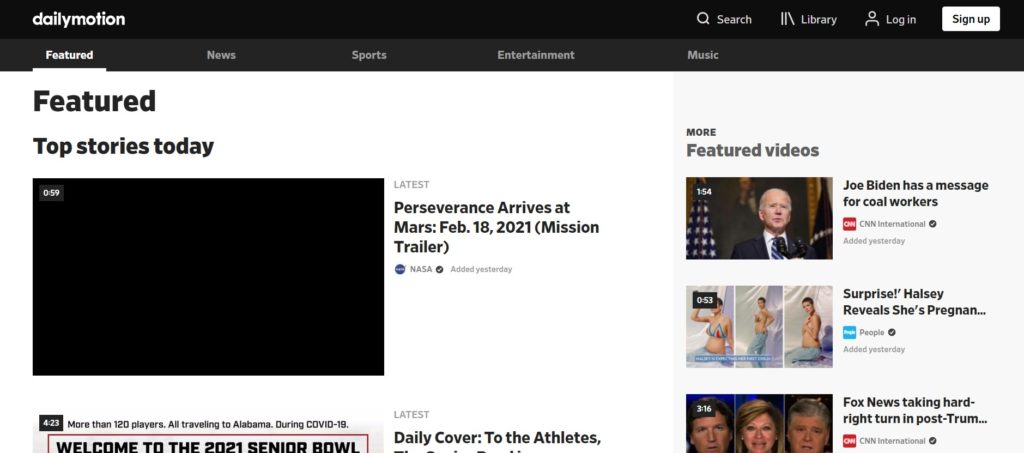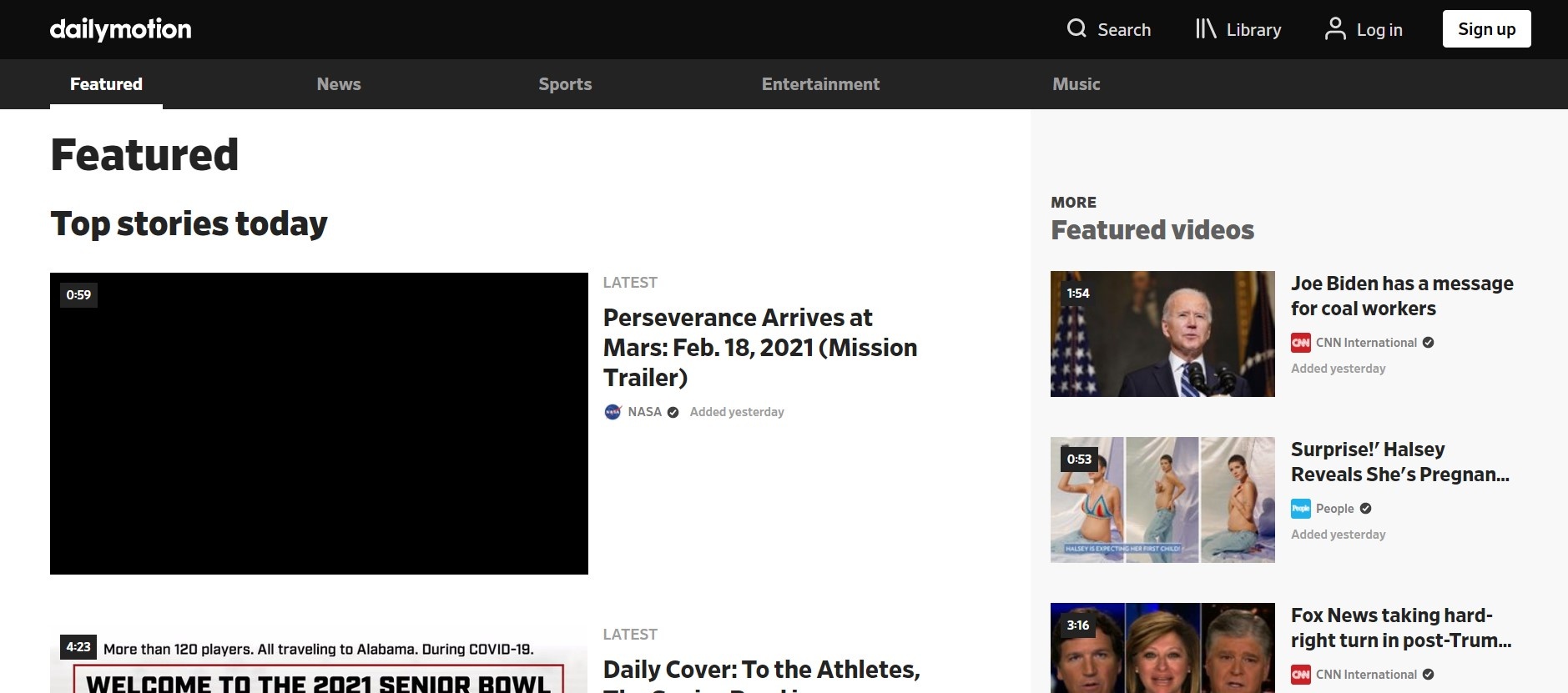 DailyMotion is said to be one of the most popular video hosting services of all time, next to YouTube. DailyMotion is the most preferred option for journalists, independent content creators as it is free.
You can upload as many videos as you wish and there is no bandwidth limit. The only restriction DailyMotion imposes is the video duration. A video cannot be longer than 60 minutes.
Overall DailyMotion is a good platform, but if you really prefer to have more control over your content, then it might not be the right solution for you. DailyMotion plays advertisements before all videos, as it is free, even in embedded videos.
Pros
It is completely free

No bandwidth limitation

Monetization is available
Cons
Advertisements play before and after the video.

Maximum video duration can be only 60 minutes.

There is a daily upload limit of 2 hours

No live support
Wistia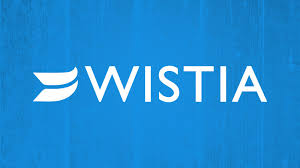 Wistia was founded in 2006. It is one most recognized video streaming service where It offers small and medium-sized businesses to leverage their video content to build a connection between brand and its customers. Wistia will be a good option if you are looking to improve your conversions, increase engagement across the websites. 
Their main key features include in-depth analytics of videos where you can understand how users interact with the video. It offers a Turnstile feature to collect email directly from videos.
Video chapters are present to enhance the video viewing experience. If you are considering security as a key feature then this platform might not be an ideal solution as there are no high security technologies like DRM encryption.
Pros
No advertisements

Video heat-maps are present

Video player customization
Cons
Charges are Expensive

Complex integration process with some sites
Hippo Video
Hippo Video is another video hosting solution that is primarily aimed for businesses. Video hosting services include  marketing, sales and internal communications.
Hippo Video has multiple tools like CTAs, CRM integrations, detailed analytics, etc. They also allow video playlists and built-in teleprompter. They have a great customer support team and you can submit your own video tickets. 
Pros
A great choice for businesses.

Great analytical tools

Multiple plans are available for sales, marketing, support and communications
Cons
Video limitations

Comparatively low bandwidth
YouTube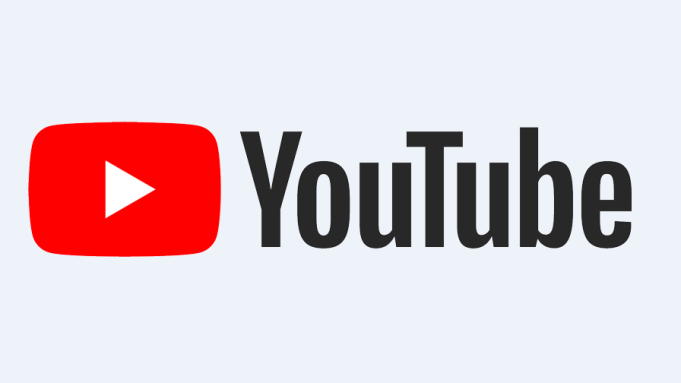 Youtube is one of the most popular video hosting and streaming services available for businesses and content creators. It offers free and premium plans. With Youtube premium you can watch videos without ads, play videos in the background and play videos offline.
Easy to use platform with a huge audience. It gives an opportunity to monetize videos with a simple setup process.
Pros
You can monetize content 

No limit on the video length

Free hosting  & SEO friendly platform
Cons
Many Content Rules to Follow

Customer Support

Issues of privacy invasion
Twitch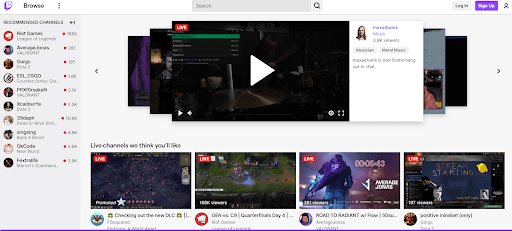 Twitch rose to popularity as a video streaming platform for gamers. It gained wide recognition among gamers and their followers. As more users joined in, twitch became a global video hosting solution in itself.
Twitch is one of the video streaming hosting services available for content creators to directly interact with followers and supporters. The audience in twitch are primarily interested in the gaming and tech industry.
Twitch offers subscription based monetization and allows live streaming. It also has a live chat session for content creators to directly chat with the live users.
Pros
Amazing user interface

Perfect for gamers and tech enthusiasts

Completely free

Popular among social media users
Cons
Strict guidelines

No special encryption on videos
Kaltura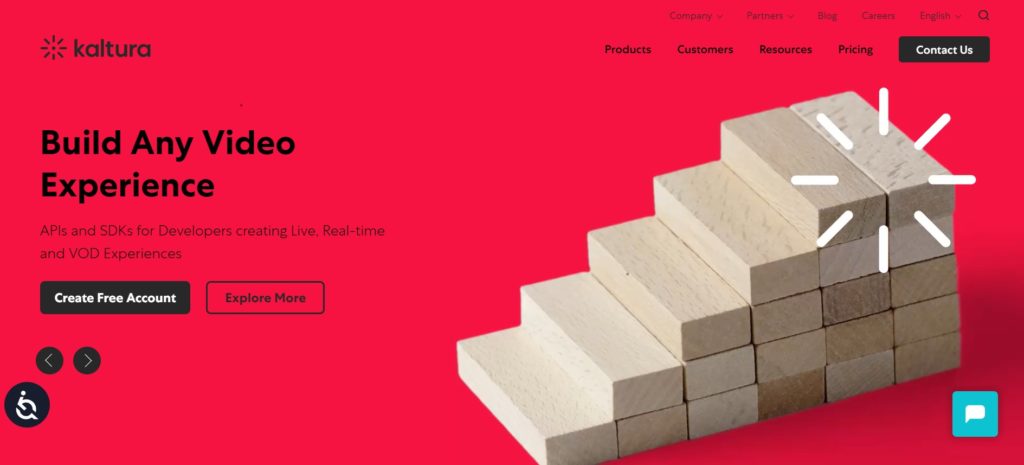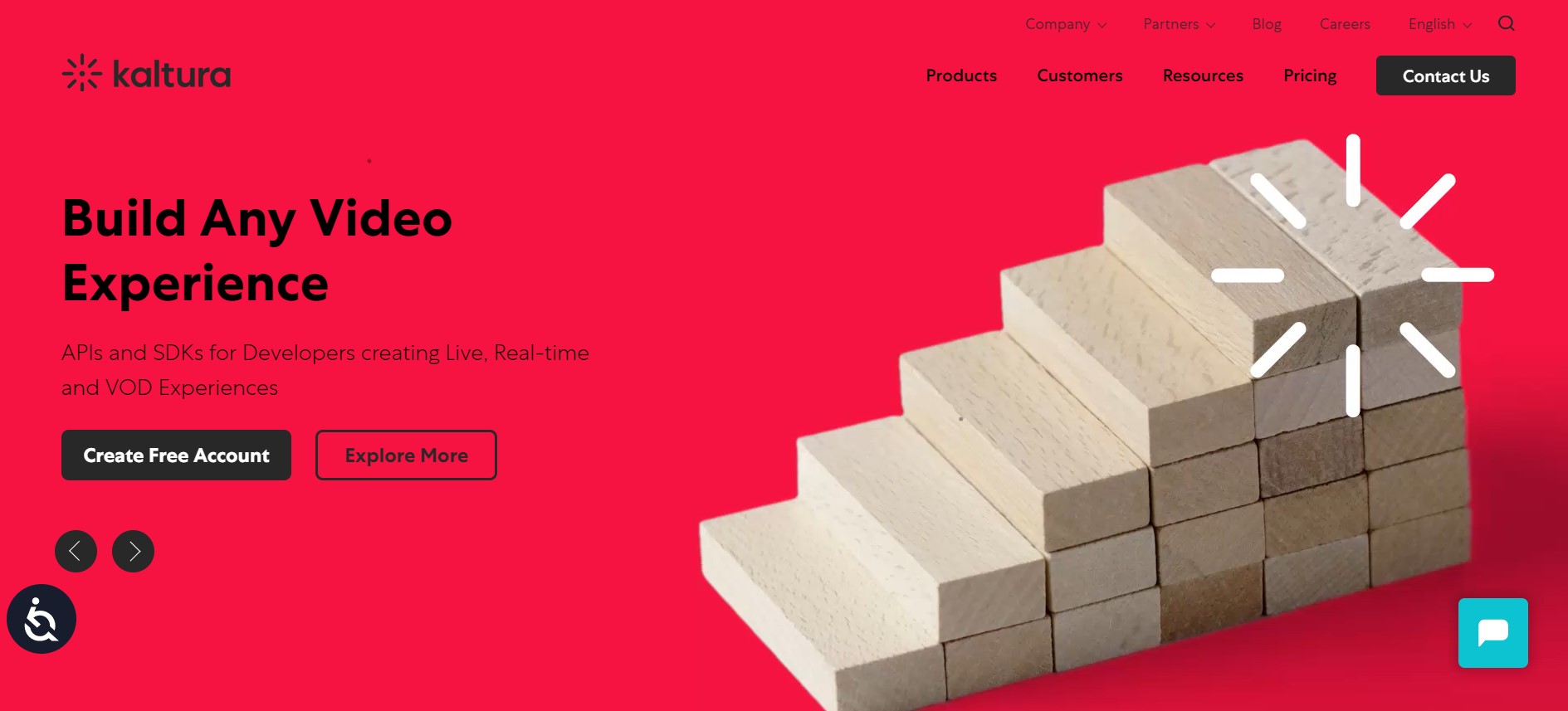 Kaltura's Video hosting and streaming service provides a video platform to teach, learn, collaborate, and entertain. It caters solutions to enterprises, media companies and service providers. The platform  requires IT expertise as the deployment is much more complex. When it comes to video streaming it provides automatic transcoding of uploaded videos, adaptive streaming. Some of the key features include domain restriction, right-click disable, password protection.
Pros
Easy Integration with key platforms

Better Security

Good support services 
Cons
Delay in Support Service

Compatibility issues with certain browsers
Vidyard

Vidyard is known as the perfect video hosting solution for marketing and sales purposes. 
Vidyard has tools appropriate for marketing, sales, and communication.
Vidyard has had a lot of videos with the aim of transitioning viewers into customers. Such a model is perfect for product-based companies. 
Vidyard has multiple marketing tools for SEO, email, and analytics. It also gives its videos enterprise-grade security.
Pros
Perfect for professional broadcasting

Great analytics tool
Cons
UI/UX could be better 

Lack of customer service 
BrightCove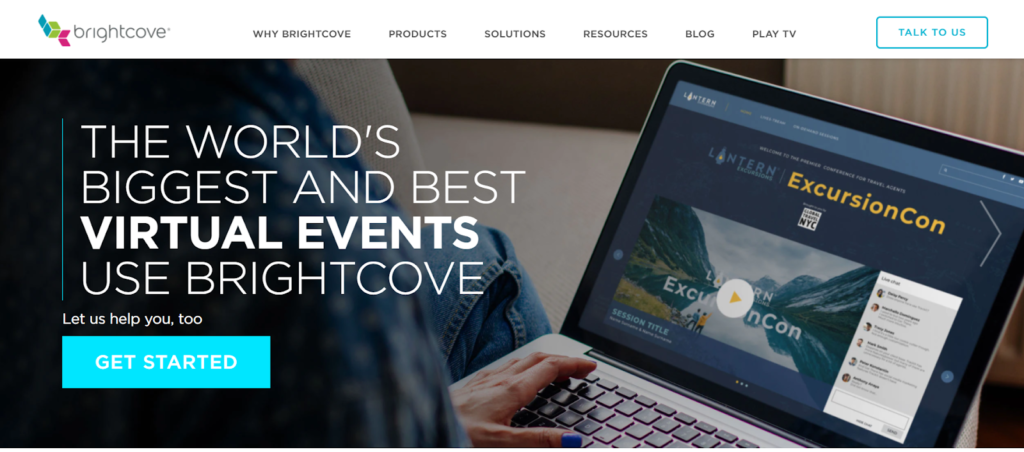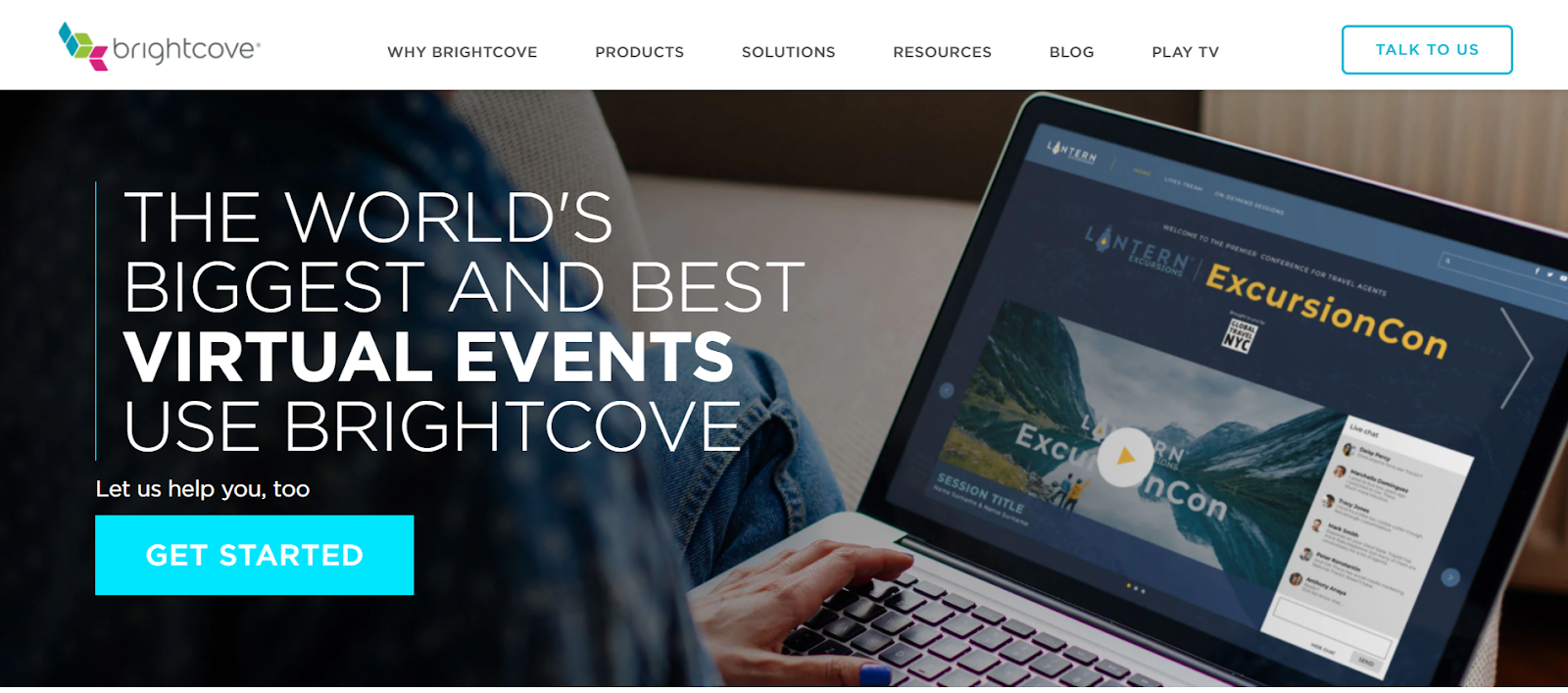 BrightCove is the most trusted video hosting service and has earned a good reputation when it comes to providing great support. BrightCove has multiple analytics and marketing tools that help its clients to boost their presence.
They can support videos of multiple bitrates and have great security features. Monetization is also allowed on this platform.
Pros
CRM integration is available

Multiple features apt for professionals

Includes custom video portals
Cons
Comparatively high fees

Additional Price for Support 
How Do Video Hosting Solutions Differ?
Hosting Solutions differ in many ways. At the core, the basic functionality of any video hosting solution must be the flawless transmission of uploaded videos wherever required. Over the years, as businesses demanded more complex strategies to grow, solution companies like video hosting services got creative and added features which help them stand out.
The primary difference everyone notices is the pricing and functionality. Pricing and functionality is important when it comes to choosing the right video hosting service for your business.
Generally, higher the price, more premium features you get. So based on your needs, some hosting solutions offer additional services like live customer support, Unlimited Storage, CRM integration, and different analytical tools.
It is possible that most of the services might not be for you or your business model. So it is better to know the premium features that come with a certain plan. Based on reputation, pricing, services, extra premium features, you can choose proper video hosting software.
Choosing the best video hosting services can be a daunting process. We encourage you to take Vdocipher's free 30 days trial which offers Video Hosting, CDN, Online Video Player, Security features like DRM, Watermark to protect your video content from piracy. 
Supercharge Your Business with Videos
At VdoCipher we maintain the strongest content protection for videos. We also work extremely hard to deliver the best viewer experience. We'd love to hear from you, and help boost your video streaming business.
Free 30-day trial →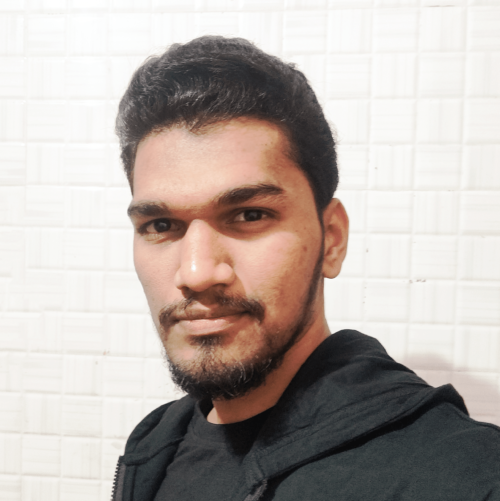 A Digital Marketing pioneer who loves to innovate strategies to effectively market a product through consumer research and data analysis. In addition to this I'm a sports and fitness enthusiast with love for travelling and photography.