Typing 'video hosting platforms' in a Google search throws 5,89,00,000 search results at you. Including paid ads and content around the best online video hosting platforms. The proliferation of videos as a means of marketing has led to a surge in the number of video-hosting platforms for various channels.
Today, 87 percent of digital marketers create videos, and 51 percent of them say video marketing fetches them the best ROI. Videos are compelling, too. Ninety-six percent of people say they watched a video to learn more about a specific product or service. Seventy-nine percent of people confess that a brand's video convinced them to buy a software or product.
While the importance of videos in the marketing landscape is unbeatable, online video courses are another prospect for video creation and hosting. As skills get more and more diverse, professionals find it easy to acquire new skills and talent online through video courses. For this reason alone, course creators look for the best video hosting platforms that can get them traction and sell their online video courses effectively.
No matter why you are creating and uploading videos, you need a bunch of features and technologies in the video hosting platform to ensure your videos are captivating, and valuable for the content consumers.
Let's look at what these technologies are and how they enhance the usefulness of the underlying video hosting platform.
Video API
Enterprise video hosting platforms often come along with the capabilities to become a video platform reseller, create custom video portals, and build apps around your streaming or on-demand video content.This is possible through APIs that support custom development and integration.
APIs in video hosting platforms also facilitate integration with databases of all kinds. Therefore, when selecting the right platform from an array of video hosting platforms, you must choose the one with a functional API.
Powerful CDN
A Content Delivery Network is a distribution model that makes the delivery of multimedia content faster and reliable for a global audience using the internet. Any asset such as online course videos that are sent using a CDN is copied in real-time. These copies are used to deliver the content to a network of hundreds or thousands of servers in various locations. 
A CDN approach allows scaling up videos, handle up to a million concurrent viewers, minimize buffering and packet loss, and improve security. Leveraging a video hosting platform that links with a professional CDN can enhance the quality of your videos and help distribute content over a vast geography.
VdoCipher Amazon AWS CDN infrastructure details
Video Analytics
Most video hosting platforms come with basic analytics, helping you measure the success of your content. With the right video hosting platform, you'd be able to view critical performance parameters such as views, bounce rates, conversion rates, user engagement, and average view times. 
Using this information, you can tailor content toward audience interest, engage users through targeted content, and segment users according to their varied inclinations. Video analytics are an integral part of online video creation and distribution.
VdoCipher Analytics Overview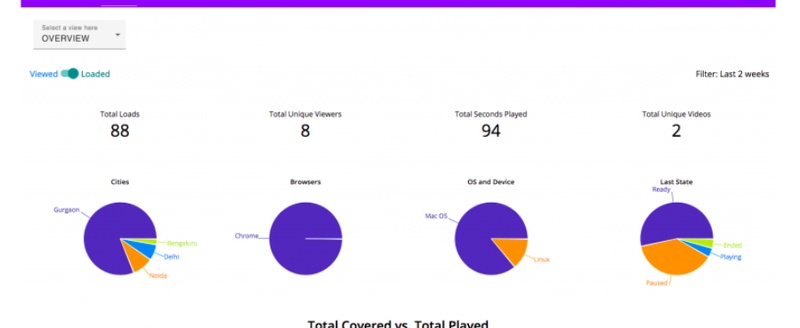 Security
The next and probably the most critical feature of a video hosting platform is its security. You need a secure platform for integrity, authenticity, and confidentiality of content to ensure video protection. Course Creators, Movie Makers, Corporate and enterprise video content creators might deal with sensitive information such as information related to lawsuits, healthcare content, financial records, and bank information, sensitive research data, and so on.
VdoCipher DRM, Watermark, URL sharing prevention 
Support
You might need help and support from your video hosting software provider at some point. You want them to be proactive in assisting you at these times. The right video hosting platform will have a robust support system with technicians and professionals available 24/7 in case the videos go down.
Customer support is the basis of any business relationship. For your video hosting platform to be reliable, you need dependable help for fixing issues and straightening out glitches.
Support Blog link at VdoCipher
Firewall-friendly
YouTube has a plethora of content pieces, some of which are not appropriate for the work environment. Therefore, when sending out promotional videos or marketing videos, ensure your content is firewall-friendly. Otherwise, it might never be visible to people working behind organizational firewalls.
The video hosting platform of your choice must not have a lot of explicit or questionable content, so that firewall services block it out.
Social Sharing
Social media is now the heart and the brain of marketing. Therefore, when you publish a new video in a series or an online course, you want people to be able to share it across social media. This can be a hassle if your video hosting platform does not integrate with social media platforms.
Look for a hosting platform that allows your viewers to share content across Facebook, LinkedIn, Twitter, and Instagram, among other popular social sharing sites.
Custom Thumbnails
You sure must have noticed randomly generated thumbnails on online videos. Sometimes, the thumbnail generator catches a weird expression of the speaker, and it appears they were about to sneeze. Prevent that from happening to your videos.
The right video hosting platform will give you the flexibility to choose a custom thumbnail that will not dilute the underlying message in your video but enhance it. A custom-made thumbnail can appeal to the right audience and encourage them to click on the video.
VdoCipher thumbnail and other video settings
White-label Platform With End-of-Video Options
Your chosen video hosting platform must be a white-label service. These are non-branded platforms that allow you to customize your videos without any external branding or third-party distraction.
This feature is hard to come across in free hosting platforms but is a total steal. It allows you to customize everything from the logo in your video to the end-of-video options- where you can insert a relatable call-to-action and boost conversions. If you want your videos to appear highly professional and show your expertise, choose a white-labeled video hosting platform.
VdoCipher player feature and customisation details
Multi-Level User Access
Often, corporate tech firms maintain access credentials for a wide range of users. Some employees get unrestricted access, while others are allowed to access specific content pieces. On the other hand, some users might need extended access to content without access to certain features.
If you are creating videos for an enterprise-level audience, ensure your video hosting platform offers access to features and content such as analytics, account details, video content, package management, preferences, and so on.
Researching and choosing a video hosting platform can seem like a daunting task. But, once you have your requirements and priorities in place, you can look at the features in a platform and decide whether or not it might work for you.
No matter what video hosting service you shortlist, make use of the trial period to get to know more about the platform before committing to a more extended period subscription.
VdoCipher Multi-User addition to account & permission levels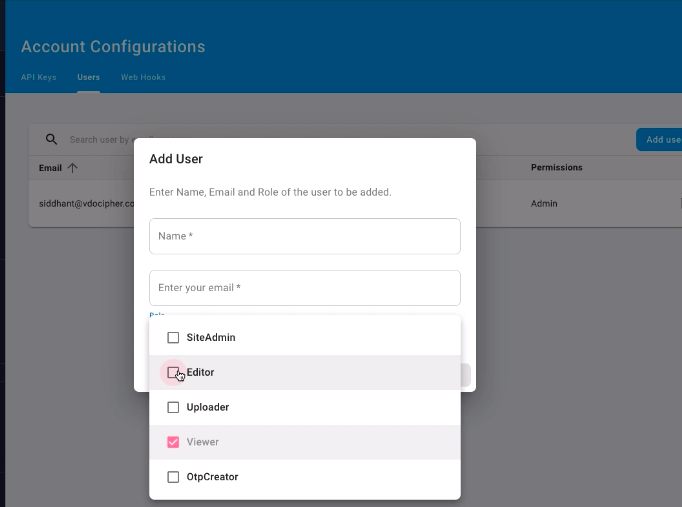 Supercharge Your Business with Videos
At VdoCipher we maintain the strongest content protection for videos. We also work extremely hard to deliver the best viewer experience. We'd love to hear from you, and help boost your video streaming business.
Free 30-day trial →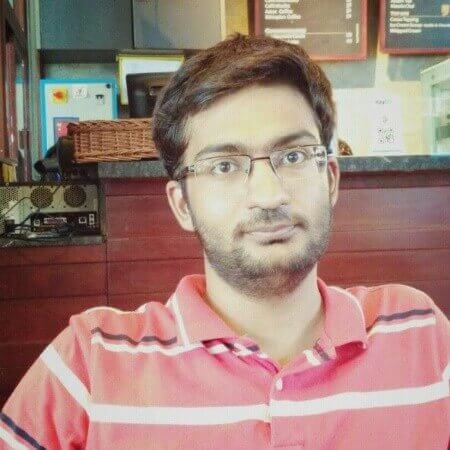 CEO, VdoCipher. Writes about video tech, ed tech and media tech.