Video tutorial followed by text tutorial
The size of the video you upload on Vdocipher is increased anywhere from 2-4 times because of the multiple encrypted files and multiple bitrates for smooth playback.
How to check the storage taken by a video file-
So these are the steps you need to follow to check the storage of a video file:
1- Click on the edit option given in front of the video.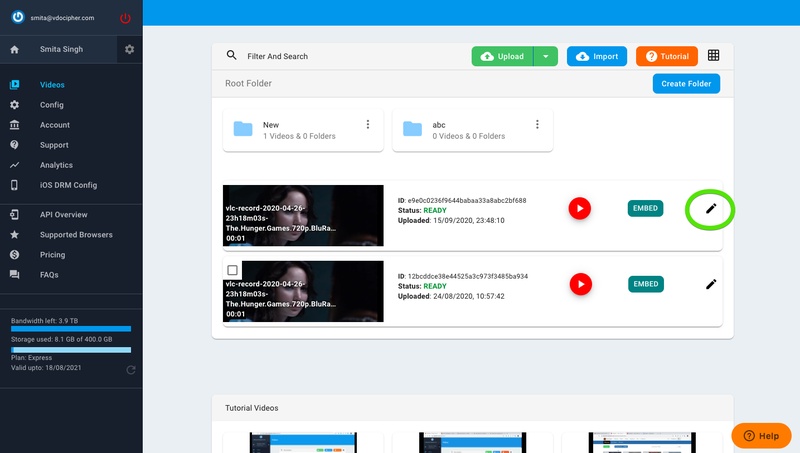 2- Go to the "Files" options given on the top bar.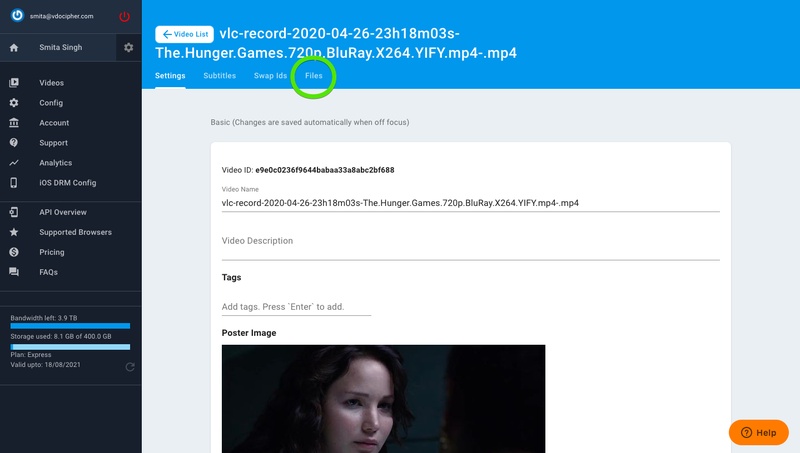 3-Here you will be able to see all the files and bitrates we have created for the video. The total storage is mentioned on the top. If you Fairplay DRM integration as well then that will be available here and total storage size will be increased too.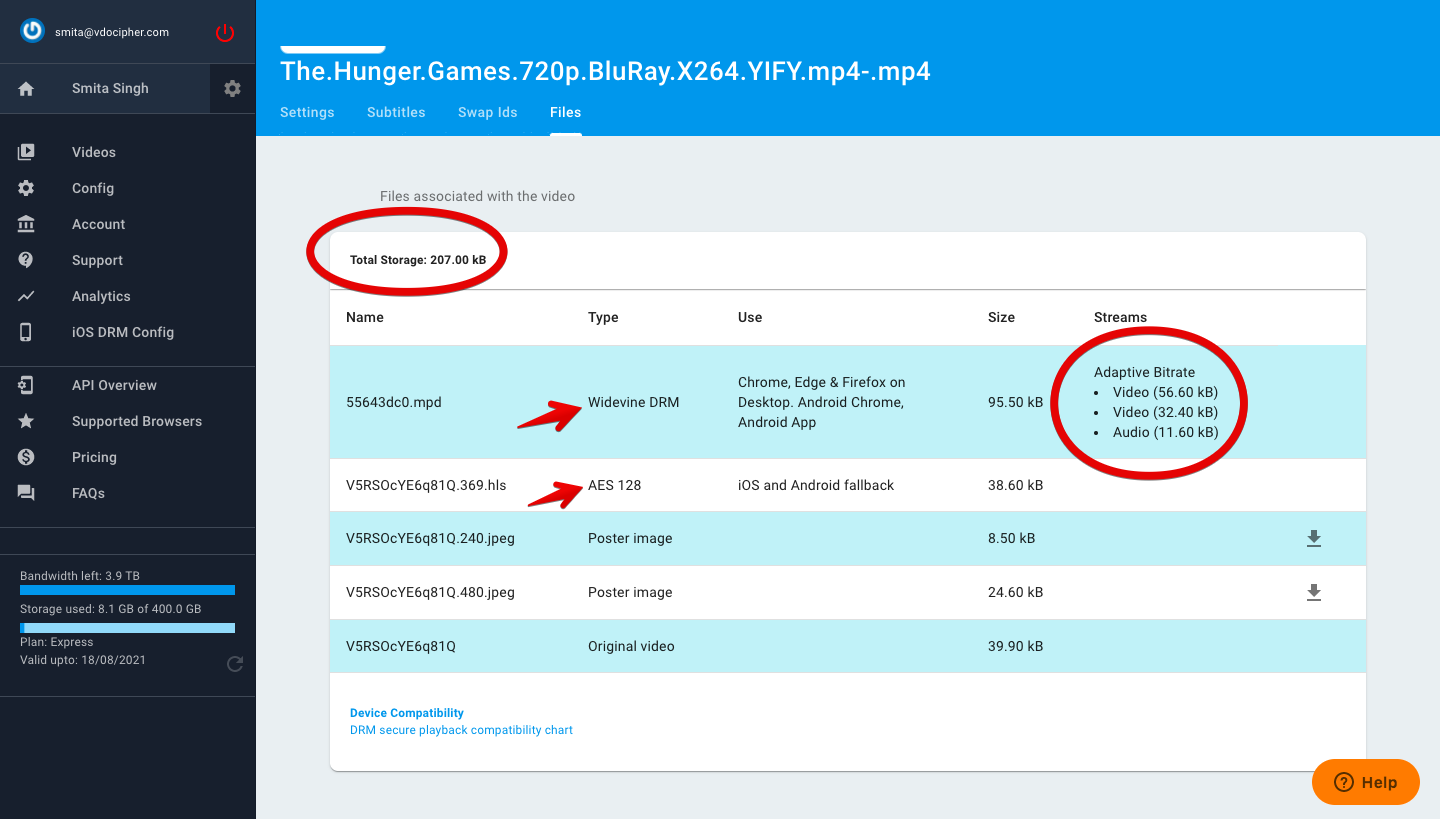 4- Here you can also see the size of the original file. There is no downloading option available in front of the original file. This option is off by default because of security reasons. If you want this option to enabled then you can share a mail with us at support@vdocipher.com.
Supercharge Your Business with Videos
At VdoCipher we maintain the strongest content protection for videos. We also work extremely hard to deliver the best viewer experience. We'd love to hear from you, and help boost your video streaming business.
Free 30-day trial →