OTT Platform in recent years has empowered customers by providing them with a variety of choices for their entertainment needs. Users are no longer tied down to traditional mediums such as satellite cable. Surfing through channels are now a thing of the past, and one can now make informed decisions about what to watch. An extremely high level of personalisation allows these platforms to predict what a user will most likely watch.
Worldwide revenue for Over-the-top tv and videos is expected to cross $80 billion by 2022. It is safe to say that this phenomenon is here to stay and will slowly disrupt the traditional TV industry. Forerunners in this space will come to eventually dominate this space.
What still remains in the dark is how to go about developing a cutting-edge platform that will provide the best possible experience to users across all devices. In this blog, we have tried to outline the fundamentals of building such a platform, with relevant examples from industry leaders and other players in this space.
Explore More ✅
Build Your Own OTT Platform With VdoCipher
Vdocipher helps several OTT Platforms host their videos securely, helping them to boost their video revenues. You can host your videos securely with various features such as Video API, CDN, Analytics, and Dashboard to manage your videos easily.
What is an OTT Platform?
OTT platform providers also known as Over-The-Top platforms are content providers and are growing at a rapid pace, as more and more people are switching online mediums for entertainment. A report by ComScore stated that 50 million households across the globe access OTT video, which they consume in the same time-of-day pattern as traditional TV viewers. Looking at the current scenario, it can be easily said that the video content medium has been reshaped and evolved by  OTT video streaming providers.
OTT is a method through which audio, video, and other media services are distributed directly to consumers over the internet, bypassing traditional services such as cable tv. OTT can also be thought of as a service or technology that provides users with the opportunity to deliver pre-recorded and live-streamed content. This content can be accessed via internet-enabled devices like mobiles, smartphones, tablets, smart TVs, streaming sticks, and personal computers. Today, most OTT platforms offer more than just video streaming and video hosting.
Some include video monetization features i.e. to sell your video content via different models such as one-off purchases, subscriptions, rentals, or bundled packages.
Some notable examples include Amazon Prime, Netflix, Disney Hotstar, and Hulu.
The OTT market can be categorized into three service types – subscription video on demand (SVOD), transactional video on demand (TVOD), and advertising video on demand (AVOD).
OTT Includes:
Over-the-top (OTT) video viewers: Users who access the video content via an app or website that provides streaming video content. For e.g., HBO Now, Hulu, Netflix, Amazon Video, YouTube/YouTube Red and SlingTV.
Connected TV (CTV) users: Users using TV sets connected to the internet through built-in internet connectivity (such as Smart TV) or through other devices with functionality such as set-top box (STB) devices. For e.g., Apple TV, Google Chromecast, Amazon FireStick, Roku.
Linear OTT video service users: Users subscribing to a service that delivers live TV channel bundles via the internet for a monthly subscription. For e.g., Sling TV, DirecTV Now, Hulu with Live TV, YouTube TV and PlayStation Vue.
Common sub-categories of OTT/CTV users include:
Advertising-based video-on-demand (AVOD): Users get to access the content for free and is later monetized through video advertising.
Subscription video-on-demand (SVOD): Users who have subscribed for a paid subscription (monthly or yearly) access to streaming video content.
Transactional-based video-on-demand (TVOD): Users who have paid to access certain content through a pay-per-view (PPV) purchase model.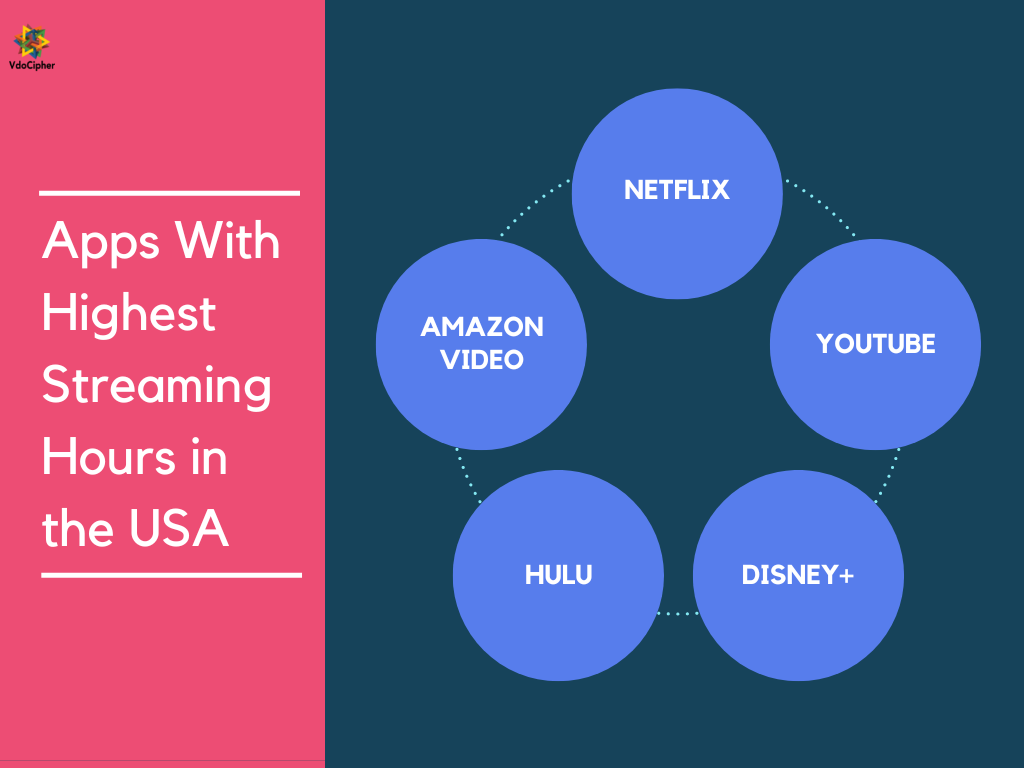 Benefits of the OTT Platform
Once subscribed for a subscription, anyone can access quality content anytime and anywhere. Along with this, there are many benefits of OTT Platforms. OTT Platforms & businesses have grown tremendously during pandemic times playing an essential role in the information revolution and development. Additionally, conducting thorough research and seeking recommendations from IT professionals can help you make an informed decision when deciding how to choose softphone for large business to meet your specific needs.
OTT platforms like Netflix, Amazon Prime, Hotstar, and Hulu have gained huge popularity. With the urge to get more and more on-demand entertainment, people are subscribing to streaming services even more. Below we have mentioned a few reasons that back up for online streaming services:
1. Connectivity:
OTT broadcasting platforms are really easy to access and use. It just requires a stable internet connection and a compatible viewing device like a smart TV or a smartphone etc. The network carrier provides internet connectivity against a monthly payment and the viewer has the flexibility to choose an internet package or plan based on his requirements.
2. Cost Friendly:   
OTT platforms are very cost-friendly when compared to the Traditional TV connection. You get to access all the content you get on TV cable on OTT platforms for a relatively low price. However, the only cost involved is the internet data package which depends on your OTT usage and the subscription fees, if any.
3. Convenience   
With OTT platforms, you get to access your favourite content anytime, anywhere and as often as you want. With the availability of the internet these days, accessing content on OTT platforms becomes easy on all devices. Whereas, in the case of traditional cable networks you get bound by physical and geographical requirements for cable. This freedom of location makes it very convenient for viewers to stream their favourite content. They just need to log in to their streaming account from anywhere and start streaming.
4. Variety content:
With traditional cable networks, viewers face limitations in channel selection, type, quality and variety of content. They are restrictive in the content that they show. For eg., serials, news, live games, movies, kids content etc… Whereas, OTT platforms open up a wide variety of content including both free & paid content. Users can subscribe to become prime members, but even without subscribing, they can access varied almost unlimited content.
5. Device Independent:       
OTT platforms allow you to access media services anytime and anywhere. And this stands as the biggest advantage of OTT platforms. Thanks to the VoD services, you get to enjoy your favourite shows anytime, anywhere. Also, it is now compatible with digital devices like Smart Android TV and other devices so, you can enjoy streaming on that too. You can access it on any device irrespective of the network carrier.

Delivery of OTT Content
The accessibility of OTT content is what it makes so popular and widely accessible. For OTT streaming all you need is an internet connection and a compatible hardware device.
Mobile OTT Devices: You can use your Smartphones and tablets to download OTT apps to stream on the go.
Personal Computers: Users can also access OTT content from desktop-based apps or web browsers provided they're internet-connected.
Smart TVs: These are the latest addition to stream OTT. The most common examples include Apple TV's, smart TVs, PlayStation, Chromecast, Xbox, FireStick, etc. While the majority of the users prefer to stream OTT content on mobile and desktop devices, they aren't considered true OTT devices.
Features to Look For in An OTT Platform
With the burst of high-speed internet and access to cheaper mobile devices, OTT has gained huge popularity and wide access. According to a Statista report, the global OTT revenue is likely to hit $150 billion by 2024. That's a massive opportunity.
However, when it comes to choosing a reliable OTT platform, the task gets tough. With the countless OTT platforms to choose from it's really a tough task to select one. Below are a few basic features that you must look for while choosing an OTT platform for reliable video streaming.
HTML5 Video – A reliable and well-coded HTML5 player is required for high-quality and buffer-free video streaming. A reliable HTML5 player should also include adaptive bitrate streaming to stream your videos smoothly on all devices with any internet bandwidth.
High Customization – If you need it for your business needs, make sure that your OTT platform offers suitable customizations for its video player and libraries. For eg., you might want to have the colors of your own choice and embed your own logo.
Live Streaming Tools – Well if you're looking to teach something online and give life lessons, then you might need this feature. Or else, video hosting platforms with other features available should suffice your needs.
Custom SDKs and APIs – You can create a well-customized video streaming platform with the help of SDKs and APIs. It also helps you in delivering consistent playback of video across multiple applications.
In-depth Reporting – After all that you've done to engage your users, you need a powerful analytics tool with some in-depth stats for the performance of your videos and customer engagement in real time.
Good Customer Support – After all the hard work you've put in, you certainly need good customer support at the end of the day. Good customer support is a backbone for any business needs.
Facts about the OTT Platform
By 2024, the global OTT market is expected to surpass $335 billion, driven by the growing demand for on-demand video content and an increasing number of smartphones and internet connections.

In India, the number of users in the OTT video segment is expected to reach 528.9m by 2027.

In 2023, the average revenue per user (ARPU) is projected to cross $90.14 in the OTT video segment.

In 2020, revenue from OTT services in India reached more than $2bn.

Smartphones dominate the OTT market in viewership.

The United States is one of the leading OTT markets in the world with nearly 300 OTT providers.

According to a Statista report, Slovakia had the most extensive Netflix media library in the world as of October 2022.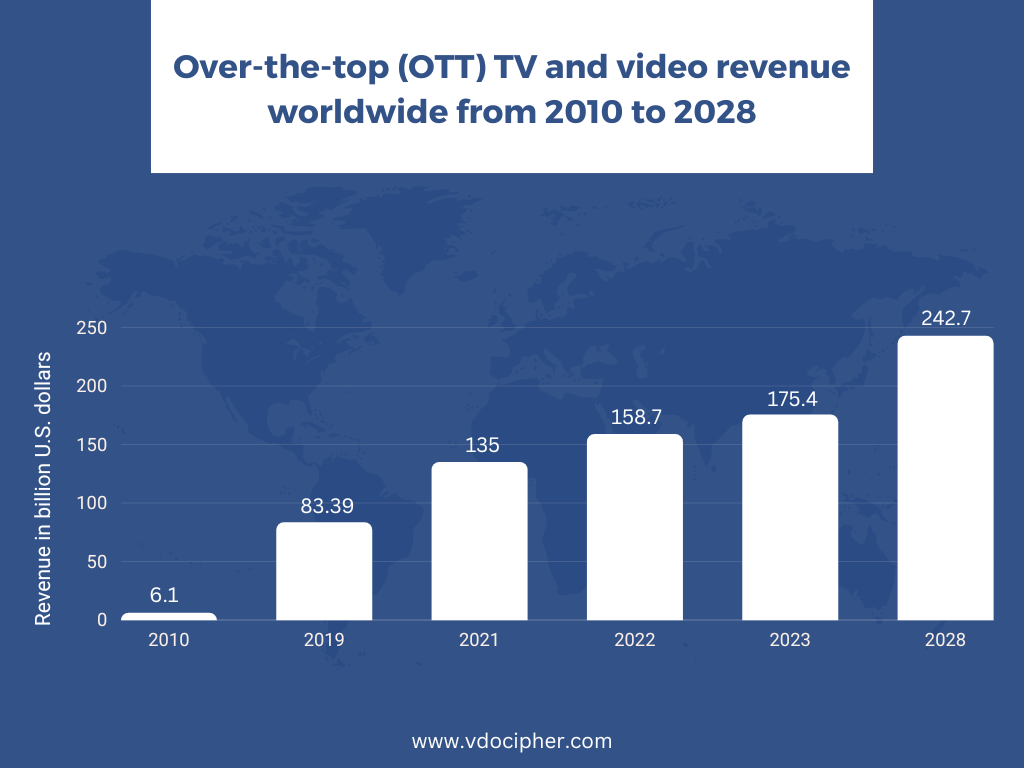 Key Ingredients to building a successful OTT Platform
1) Delivery of video
How are you going to deliver your video? This is going to be your bread and butter and it will be critical in delivering an unforgettable experience for your consumers. 80% of users leave if a video does not load too quickly, and only 11% actually watch another episode.
You can do it yourself but self-hosting is rarely a good idea.
Most OTT providers focus on creating content and work with Video hosting services and Content Delivery Networks for delivery. Choosing a video hosting service depends on your requirements such as locations, bandwidth, storage, encryption etc.
VdoCipher is one of them. (Some shameless self-promotion never hurt anybody)
2) Access across all devices
How do you ensure that your content is accessible across all devices? Viewers expect a broadcast-quality experience across all devices at any time of the day. To be able to provide a seamless experience, the platform must be able to recognise which device is making a request and stream content accordingly. This would involve keeping a copy of every video in different formats, for different devices and screen sizes.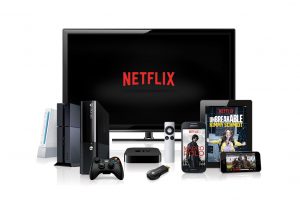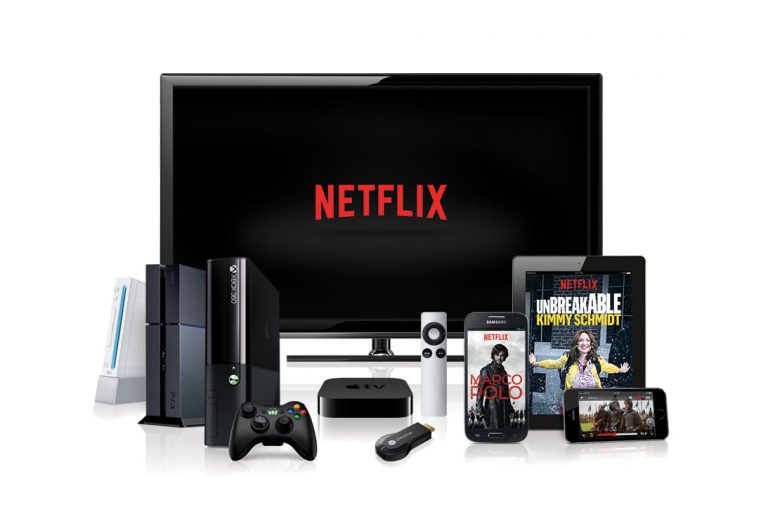 3) Reporting and analytics
To be able to make informed decisions about your business, it is important that you track metrics such as what your customers are watching, from where, and from which devices. Most video hosting services and CDNs would provide some level of analytics and insights into user behaviour.
Once you start gathering data about how your customers are watching your content, the next step would be to map the user behaviour to the user demographics. This would give you the ability to create user segments with well-defined likes and dislikes. Using this data you would be able to personalise the experience for each and every user by trying to predict what they may like or dislike.
Netflix uses a recommendation engine that has over 2000 taste groups with each video mapped to those groups. Over 80% of content that is consumed on Netflix is discovered by users on its recommendation system. A strong recommendation algorithm is vital to the stickiness of any OTT Platform. Read more about OTT platforms in India.
4) Monetization
How will you make money? This is the question that you must answer at some point in your entrepreneurial journey. There are primarily three ways to monetize your videos Subscriber Video on Demand (SVOD), Transaction Video on Demand (TVOD), and Advertiser Video on Demand (AVOD).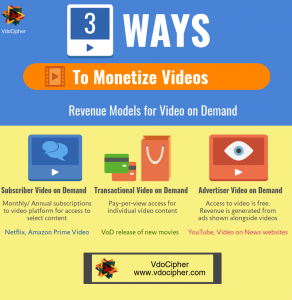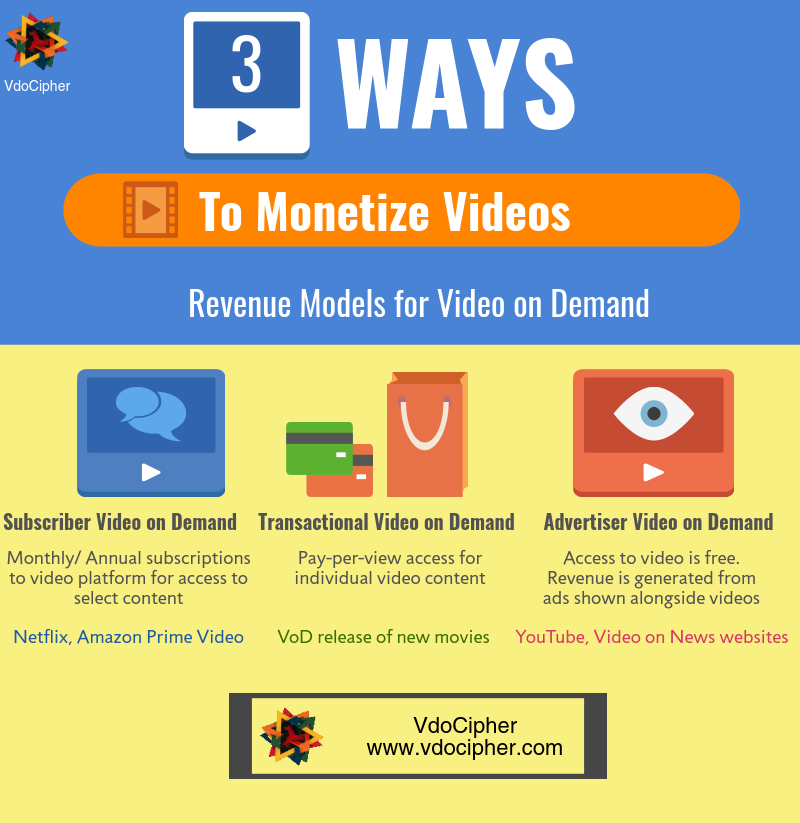 5) Security and anti-piracy
How are you going to protect your content from Pirates? Distributors in the US alone lost $9 billion dollars in revenue in 2016 because of piracy. The number is expected to go up by almost 30% by 2022.
There are many options available, such as Digital Rights Management, encrypted video streaming, dynamic watermarking, password protection and IP/Geo-Lock. Securing your videos from video downloaders available online can the most important task once you start proprietary content.
Find more details about VdoCipher's DRM infrastructure and our integration of Widevine DRM for Hollywood-grade security, which helps us protect your premium content.
6) User engagement and video interface
How will viewers engage with you and your platform? This is an important aspect of controlling the user experience.
While consuming media, one of the most important rules in interface design is 'don't make the customer think'.
Netflix, for example, allows consuming what they want, when they want, wherever they want and they do not impose any form of penalties such as an advertisement, or time restrictions.
This is where Netflix really went one step ahead of traditional cable services, they created original content and allowed users to binge-watch entire seasons and the time of release without any advertisements. All of this, just for a small monthly fee.
7) Customer Support
Building the platform would only be the first step of the journey. Your team needs to be able to ensure that any viewers facing technical difficulties should easily be able to reach you and resolve their problem. That means being available 24/7 to solve any problems that your viewers may have.
Building an OTT platform is no walk in the park, but it doesn't need to be unnecessarily complicated. Choosing the right partners can reduce your workload and give you the time to focus on what you do best.
IPTV vs. OTT
As we are talking about OTT technology, let's clear up a common query in the field of online streaming. Many people start wondering when it comes to differentiating between IPTV and OTT. Both are very similar streaming technologies and seem very identical on the table.
The main differentiating factor between IPTV vs OTT streaming is – OTT is on an open network, whereas, IPTV uses closed and private networks.
Over the Top (OTT) – video streaming is done over a publicly accessible Internet connection. Hence, it's known as Over the Top. OTT content is delivered through an open internet, unmanaged network and follows an open ecosystem. The content is transmitted via the internet instead of satellite or cable. It can be viewed on any mobile data or Wi-Fi. And does not require dedicated broadband-based connectivity for availing this service.
Internet Protocol TV (IPTV) – The content is delivered to the computers attached to the network based on the Internet protocol (IP). In IPTV, content is delivered through a dedicated, managed network. So it follows a closed ecosystem. The content is transmitted via the internet to a dedicated set-up box. It requires a device to be connected to a dedicated broadband-based connection to avail of the service and is considered as a primary requirement.
On-demand streaming is possible with IPTV. However, it's not nearly as popular as it is with OTT. Large enterprises and organizations use IPTV for hosting their content, whereas streaming services like Netflix and Hulu rely on OTT.
OTT vs. VOD 
OTT stands for over-the-top – It refers to the way that OTT streaming services go over the top of traditional media to deliver the content. The content is delivered outside the "closed" networks, bypassing the traditional method of distribution i.e. via cables or satellite. They allow the audience to stream content to any device with the availability of the internet. Almost all devices that can receive and display internet signals can have access to OTT content. These devices can be your mobile phones, computers, smart TVs, gaming consoles, OTT set-top boxes, and more.
Netflix, Hotstar, Amazon Prime and Hulu are the most popular OTT services available currently. Users can access or stream their content once connected to the internet. YouTube is also a notable example of an OTT platform.
Video-on-demand or VOD –  VOD OTT difference is that users can stream any video content of a platform or collection. It's not restricted to any broadcasting schedule nor a physical copy of the video. Platforms like Netflix and YouTube also fit in here, thus, raising confusion between VOD and OTT.
Other than streaming content via the internet, VoD can also refer to users' downloaded files and even recorded DVR content. And viewers can then access it anytime after its original air time. You can use mobiles, video streaming services, and even OTT devices to access VOD.
Video on demand can further be categorised into 3 categories based on their business model:
Advertising-based video-on-demand (AVOD): Users get to access the content for free and is later monetized through video advertising. e.g., Youtube.
Subscription video-on-demand (SVOD): Users who have subscribed for a paid subscription (monthly or yearly) access to streaming video content. e.g., Netflix
Transactional based video-on-demand (TVOD): Users who have paid to access certain content through a pay-per-view (PPV) purchase model. e.g., Amazon Prime
The Future of OTT
OTT is disrupting the industry for good. Viewers are now switching to streaming apps & OTT services. Apps like Netflix, Amazon Prime, Hotstar, Hulu have gained huge popularity resulting in the loss of viewers for traditional TV. As the OTT market continues to grow, so will the opportunities associated with it. For e.g., brands adopting OTT video to support their sales and marketing goals.
OTT platforms have helped a lot in these difficult pandemic times by being one of the major sources of entertainment. Almost all the streaming services are offering free trials and consumers are making the most of it.
However, the real test for these platforms is customer retention. And this can be achieved not just with quality content but also with great technology like Netflix. To provide users with a seamless experience of content viewing, OTT providers need to assess all the phases of  OTT subscriber's lifecycle. And the first step towards it is content discovery and delivery. Going further, AI & ML will help personalize the search experience by understanding the customer behaviour and recommending the right content at the right time.
Conclusion
We hope by now you must have had a fair enough understanding of OTT platforms. So in this space, we've learnt – What OTT platforms are, how they work, their benefits and their future. And now we can surely conclude that OTT is the future of delivering online media content. Also, it is a convenient replacement for the TV Cable.
There are numerous OTT platforms available today. And, all those platforms have their own unique features and capabilities to offer. And mostly all of them are suitable for streaming VoDs and live events. However, when choosing an OTT platform for yourself, review your requirements carefully and allocate a budget for it. This will help you make a more appropriate decision. Additionally, we've given you a few tips and features to choose the best OTT platform and monetizing your video content.
Looking to have your own OTT platform? VdoCipher offers a secure video hosting platform to successfully host and deliver your content. We provide Hollywood grade security with OTT DRM encryption, dynamic watermarking with a fully packaged cloud server hosting and video player solution. Vdocipher is a direct DRM license partner with Google for Widevine DRM and also integrates Apple Fairplay DRM.
Try all of our features with our free 30-days trial. Sign Up to start your free trial today. No credit card required.
Learn more about our secure video streaming service, by either reaching out to us at support@vdocipher.com or sign up for a free trial here.
FAQs
What monetization options are available on OTT platforms?
The most popular OTT revenue models are SVOD, AVOD, TVOD, and a combination of SVOD and AVOD.
How do OTT platforms acquire content?
Mainly there are two ways. One is purchasing broadcasting rights from filmmakers and individual creators to boost subscribers on the platform. Others are producing their own content, otherwise known as Originals.
What are the limitations while using the OTT platform?
As such it is not a limitation but you need a fast internet connection. Also, because of geo-restrictions and licensing agreements, some OTT content will be unavailable in certain regions.
Supercharge Your Business with Videos
At VdoCipher we maintain the strongest content protection for videos. We also work extremely hard to deliver the best viewer experience. We'd love to hear from you, and help boost your video streaming business.
Free 30-day trial →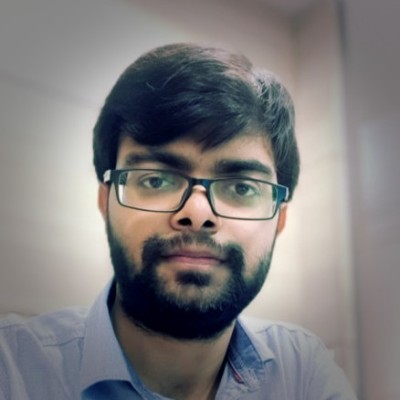 Product Marketing Specialist, VdoCipher.