In recent years we've seen a steep increase in the number of OTT platforms. It can be really hard keeping a track of all of them. With so many of the platforms available, the content associated with them is different too. So in order to make things easier for you, I've compiled this massive list of 51 top platforms both in USA and India. In this blog apart from listing all these platforms, I'll also list what content you get in these platforms and the subscription costs as well.
Top 26 Popular OTT Platforms In India
Hotstar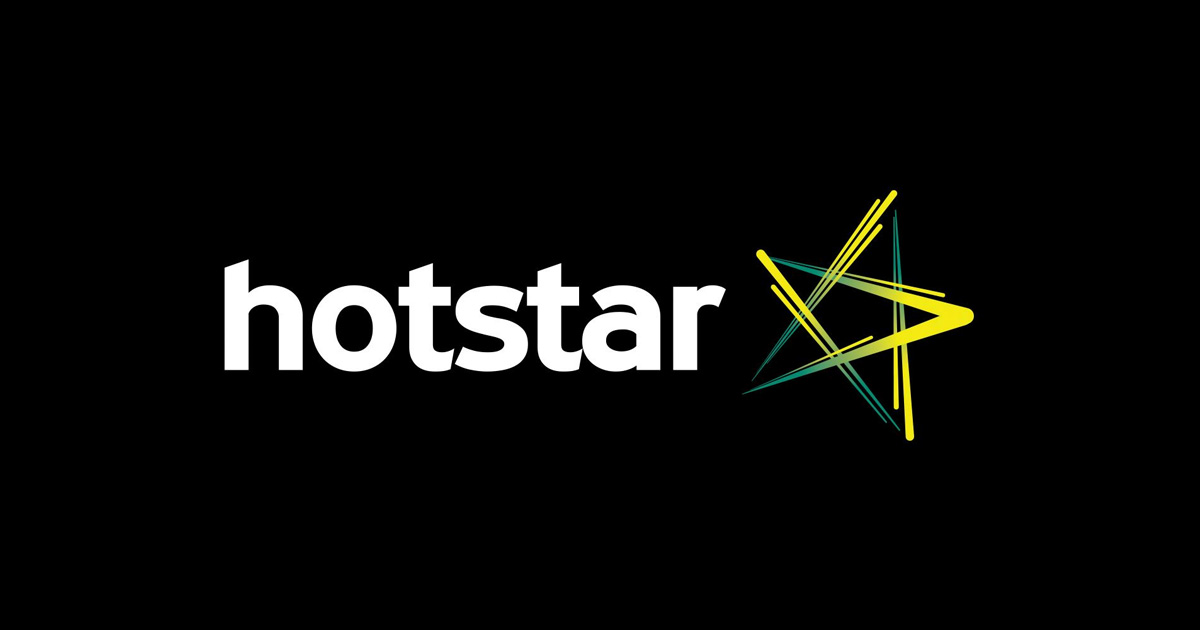 Hotstar is one of the most famous Indian OTT Platforms. It is a combination of free, VIP, and premium membership. It provides you the access to all the channels owned by Star such as HBO, Star World, Star Plus, etc. Its recent partnership with Disny+ has increased its viewership. It has the largest library available with a lot of Indian TV shows, Movies, Web series, and Hotstar originals.
Subscription starts at-₹299/month
Zee5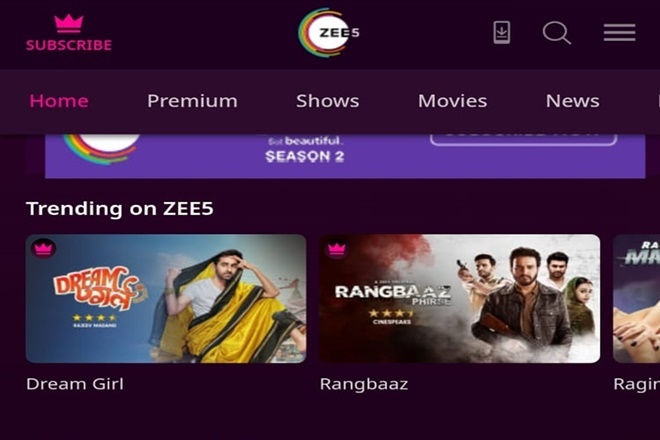 Zee5 is a video streaming platform for all the regions of India. This Indian OTT platform has content available in Hindi, Bengali, Malayalam, Tamil, and Telugu. It is specially designed for all the Indian audience. Zee5 provides you with movies, web series, and Tv shows, etc. It also has an offline downloading feature available in its app.
Subscription starts at- Rs 99 per month
Mx Player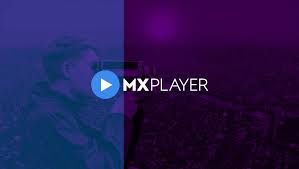 Backed by Times Group, MX Player is another platform that now offers OTT platform in India. The online library lists regional language content besides popular Hindi and English language shows. Regional language content includes videos in Tamil, Telugu, Urdu, Kannada, Malayalam, Bangla, Marathi, Bhojpuri, and Odia. MX Player is among many online video player in India, an over-the-top media service and entertainment platform. The platform currently operates on an ad-supported model. It also produces original content.
Subscription starts at- Free
Voot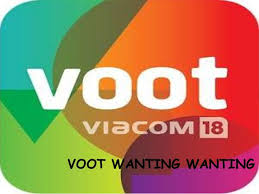 To compete with cable entertainment companies turned streaming services like Hotstar, Viacom 18 has introduced Voot to take the Indian OTT platform market head-on. When it comes to regional TV entertainment, Voot takes home the prize with Colors and all of its regional versions, along with other popular channels like MTV, Comedy Central, and even Nickelodeon for the little ones.
Subscription starts at- Rs 99 per month
Sonyliv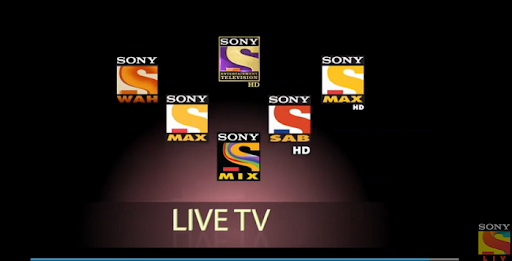 Unlike the other OTT broadcasting platforms, SonyLIV operates independently as a combination of free and premium video streaming services. From offering unlimited access to movies, TV shows, special short films, kids-friendly content and so much more. It also has a special focus on live cricket streaming which is exclusively licensed to SonyLIV only for certain major series. It provides you with the top shows from the Sony Entertainment Network,. Although the service is free, but, if you want an ad-free Indian OTT platform experience then there is very reasonable amount you can pay and get the premium experience.
Subscription starts at-  Rs. 499. 2/year
Eros Now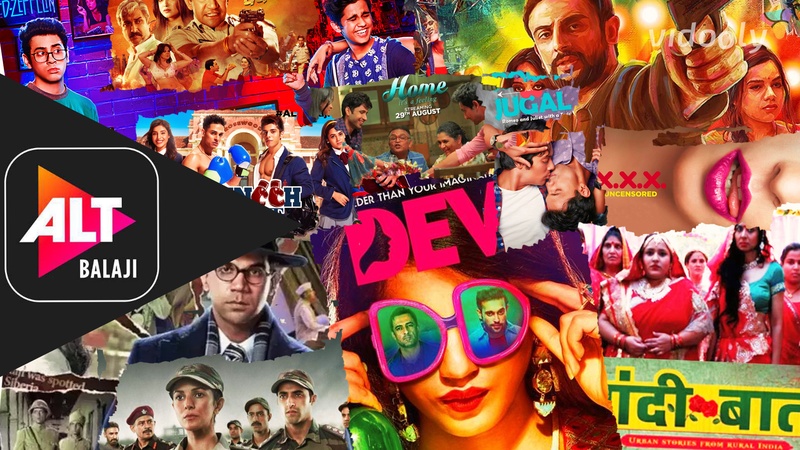 Eros Now is a well-known Indian OTT platform in the Bollywood industry. Now it has started its own video streaming services with the same name. It has a large collection of Bollywood movies. It also has a very small collection of international movies but nothing worth mention of.
Subscription starts at-  ₹49/month
BigFlix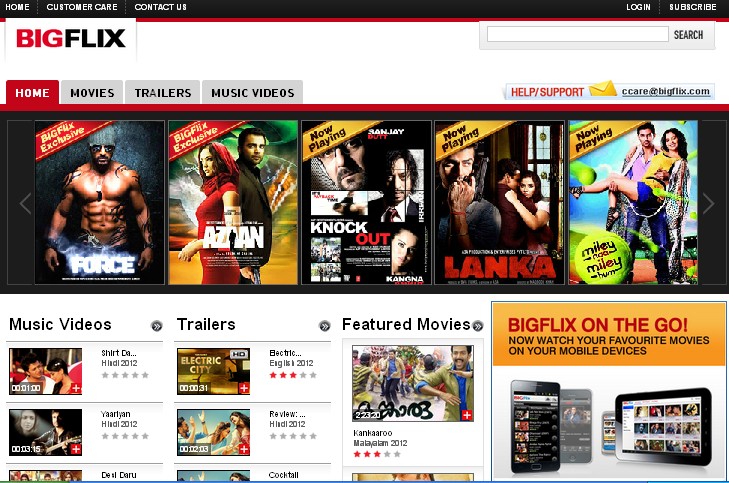 BigFlix is a Reliance initiative in the Indian OTT Platform. They wanted to be the Netflix of India but it didn't turn out that way. Now with some changes, they are back in the industry with some great content. It has a unique feature available in its app. If you want to watch a movie for free you can collect bigflix coins by watching some clips and use it to watch the content you like on their html5 video player.
Subscription starts at-₹50/month
Alt Balaji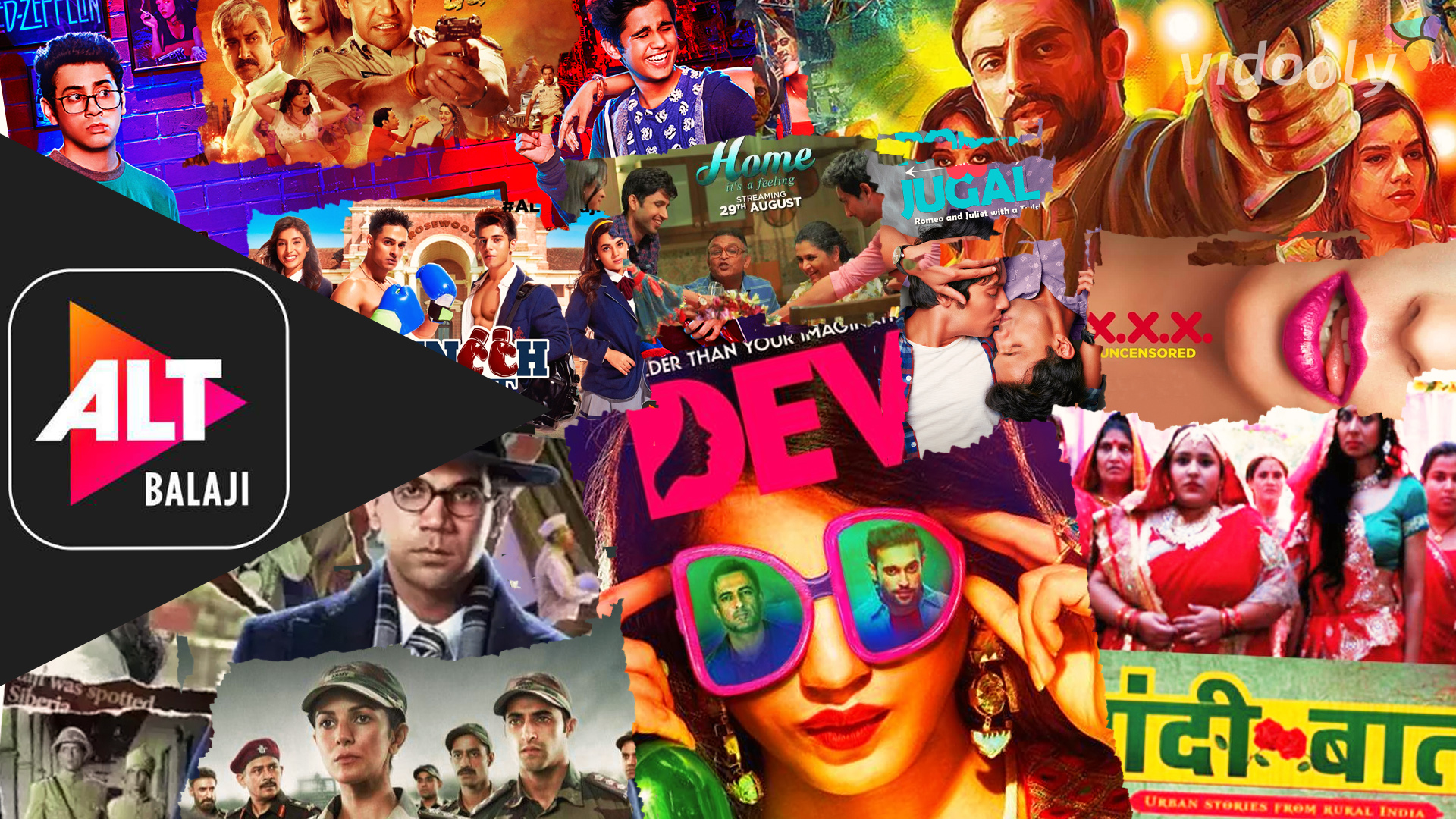 ALTBalaji, a subsidiary of Balaji Telefilms, has one of the biggest variety of original content available. While other Indian ott platforms are focused on streaming famous content, AltBalaji a like a fresh breeze which is providing unconventional and fresh content. Some of its content is critically acclaimed as well. if you want to watch something new in your own language and that too at a very reasonable price, you should definitely subscribe AltBalaji.
Subscription starts at- Rs 43/month
Jio Tv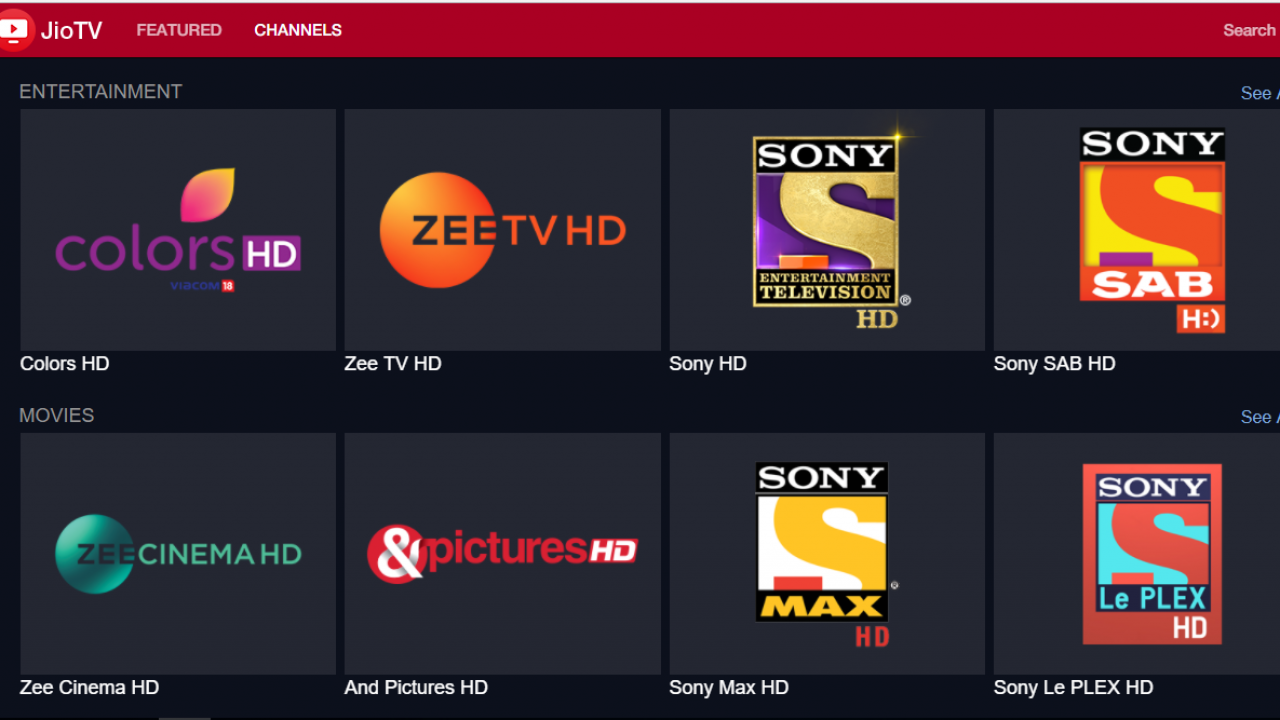 Jio video streaming services are very different from other broadband+entertainment providers. It doesn't discriminate its users. It's freely available for all the jio users. Here you will get a great combination of movies and shows and for this, you don't have to pay anything extra. It is one of the best free Indian OTT Platforms
.Subscription starts at- Free for all Jio users
ShemarooMe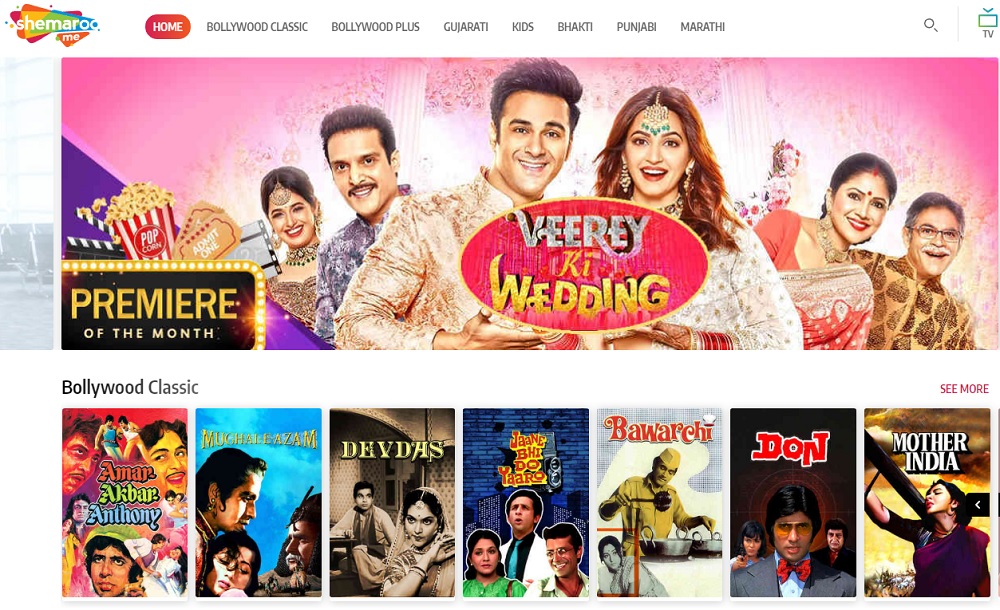 Shemaroo Entertainment has its own video streaming services, ShemarooMe, the Indian OTT platform. It can be accessed on the web and mobile devices both. With premium Bollywood content, they also have regional content like Gujarati, Marathi, and Punjabi, etc. If you want to enjoy some really classic Bollywood content then this is you stop.
Subscription starts at-129/month
Viu
Viu is a Hong Kong-based OTT platform. It is a mix of free and premium content. You can download or stream all the free content and view it any time without a subscription. It has a combination of Indian content and international content available for its viewers.
Subscription starts at- 129/month
Sun Nxt
Sun Nxt is regional video streaming service. It offers over 50,000 hours of live TV content, movies, originals, kid's Content, music across 4 South Indian languages- Tamil, Telugu, Kannada & Malayalam.
Subscription starts at- Rs. 419.49/month
Vodafone Play
If you are looking for a one-stop solution with broadband and entertainment services then Vodafone play is what you need. With Vodafone Play You can watch around 400 Live TV channels, Bollywood, Hollywood, regional & international originals, movies, TV shows, web series, etc. It gives access to content from SonyLIV, ZEE5, ALT Balaji, Shemaroo Me, Sun NXT, Eros Now, Hungama & more.
Subscription starts at- Rs. 179(For Vodafone users)
Airtel Xstream
Another in this list Airtel Xstream. If you have airtel postpaid or V-Fiber broadband you can have access to unlimited Bollywood, Hollywood, and regional content. It's a great combination of broadband connection and video streaming services.
Subscription starts at- Rs. 999 / year(For Airtel users)
Ullu
Ullu is one of the OTT Platforms that provides you a wide variety of Web Series and EXCLUSIVE Ullu Shows. It has a large variety of genres like drama, horror, comedy, etc.
Subscription starts at- Rs. 144/year
Arre
Arre is one of the OTT platforms in India that produces and publishes videos, audio series, web series, documentaries, text and doodles through its online channel. It was founded by former Network 18 and TV 18 executives B and has original content available.
Spull
If you are a fan of Punjabi content then you must try Spull. It has a rent based system for watching content. It's specially designed for Bollywood lovers and has a great movie library for them. It also has an offline download feature so that you can watch the content on the go.
Subscription starts at- Rs 99/month
The Viral fever
TVFPlay is very different from other OTT platforms. If you want to watch something unconventional and want to have a premium experience then TVFPlay is your destination. TVF shows its original content and the content around the world they think people can be interested in. It's a video streaming service that is specially designed for the young generation. The best part is this OTT platform is completely free.
Subscription starts at-  Free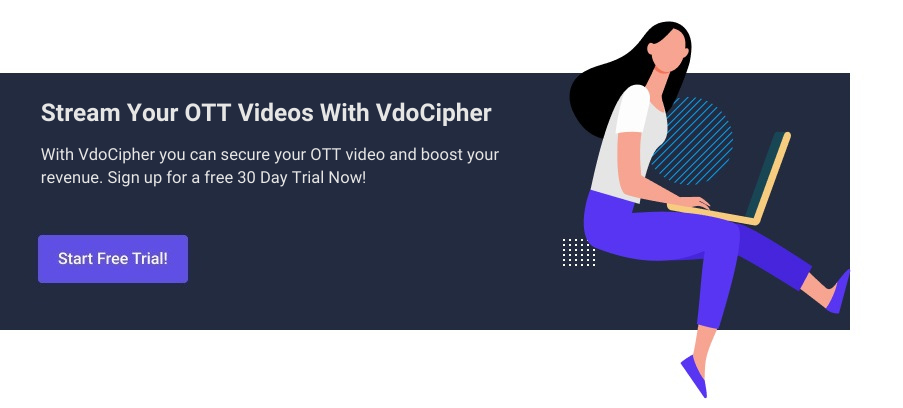 Mubi
Mubi video streaming services, founded in 2007, provide you a unique and ever-rotating collection of movies. It is an online movie theatre that has a collection of some very exclusive handpicked movies. This platform can be accessed on the web, android devices, or ios devices.
Subscription starts at-  $10.99/month
Discovery+
If you have an interest in documentaries and animal world then you require the video streaming services of Discovery+. Discovery+ is one of those ott platforms that features TV shows, documentaries, and short videos. This platform also includes shows from popular TV channels such as Animal Planet, TLC, Discovery Science, and Discovery Turbo. If you have an interest in documentaries and animal world this is a place for you.
Subscription starts at- Rs. 299 /year
Winter Sun Tv
A product of Wintersun Studios Private Limited, WinterSunTV is an online video streaming OTT platform for short films, web series, documentaries, and music videos. It is not only a video streaming platform but also a film production, post-production, and distribution company.
YuppTV
If you want to watch your regional content even outside India then YuppTV is something you need. It provides content in Marathi, Malayalam, etc. Most of the video streaming services don't cover the news channels which is the upside of YuppTV. YuppTV includes the collection of many TV channels, regional shows, and original YuppTV contents.
Subscription starts at-$10 /Month
Zenga TV
If you are looking to watch premium foreign content for free, then Zenga TV is something you are looking for. It has around 100 channels from all genres but the fallback is if you are looking for quality content that may not be available.
Subscription starts at- Free
Lyca Tv
LycaTv comes as a set-top box which is very easy to install. Just connect with your internet and its ready to use. It comes with pre-installed apps and Dolby audio. It also provides you with the may regional television networks like Star Vijay.
Subscription starts at- $6.99/month
Adda Times
Addatimes is one of those ott platforms which supports regional languages. It's a very nice initiative to promote Bengali Cinema worldwide. It has its original content like web series and movies.
Subscription starts at- ₹299/Year
Most Popular OTT Platforms Globally
Share this Image On Your Site
Top 25 Popular OTT Platforms in USA 
Netflix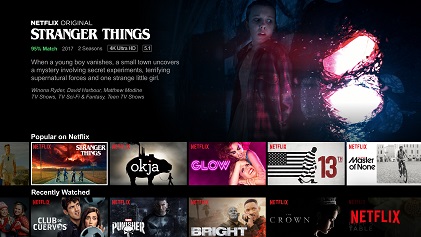 Netflix is one of the most popular ott platforms. It has over 182 million subscribers from all over the world. Netflix is not only a distributor of the content but also created some of its very famous originals like BloodlineBojack, Horseman, Daredevil, Fuller House, etc. Netflix is very famous because of its high-quality streaming. It also provides offline downloads inside its app. One thing you'd have to note that how platforms like Netflix has come ahead in terms of securing their content from video piracy.
Subscription starts at- $8.99/month
HBO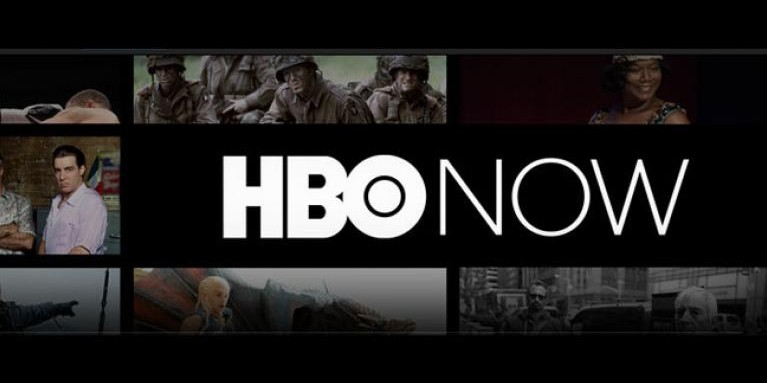 HBO NOW is a WarnerMedia product. They wanted to provide their customer with video streaming services that don't require any television subscription. HBO NOW provides you with all the original content, movies, or series, HBO has ever made or making. Some of its very famous originals are Game of Thrones and Silicon Valley
Subscription starts at-  $14.99/month
YouTube Tv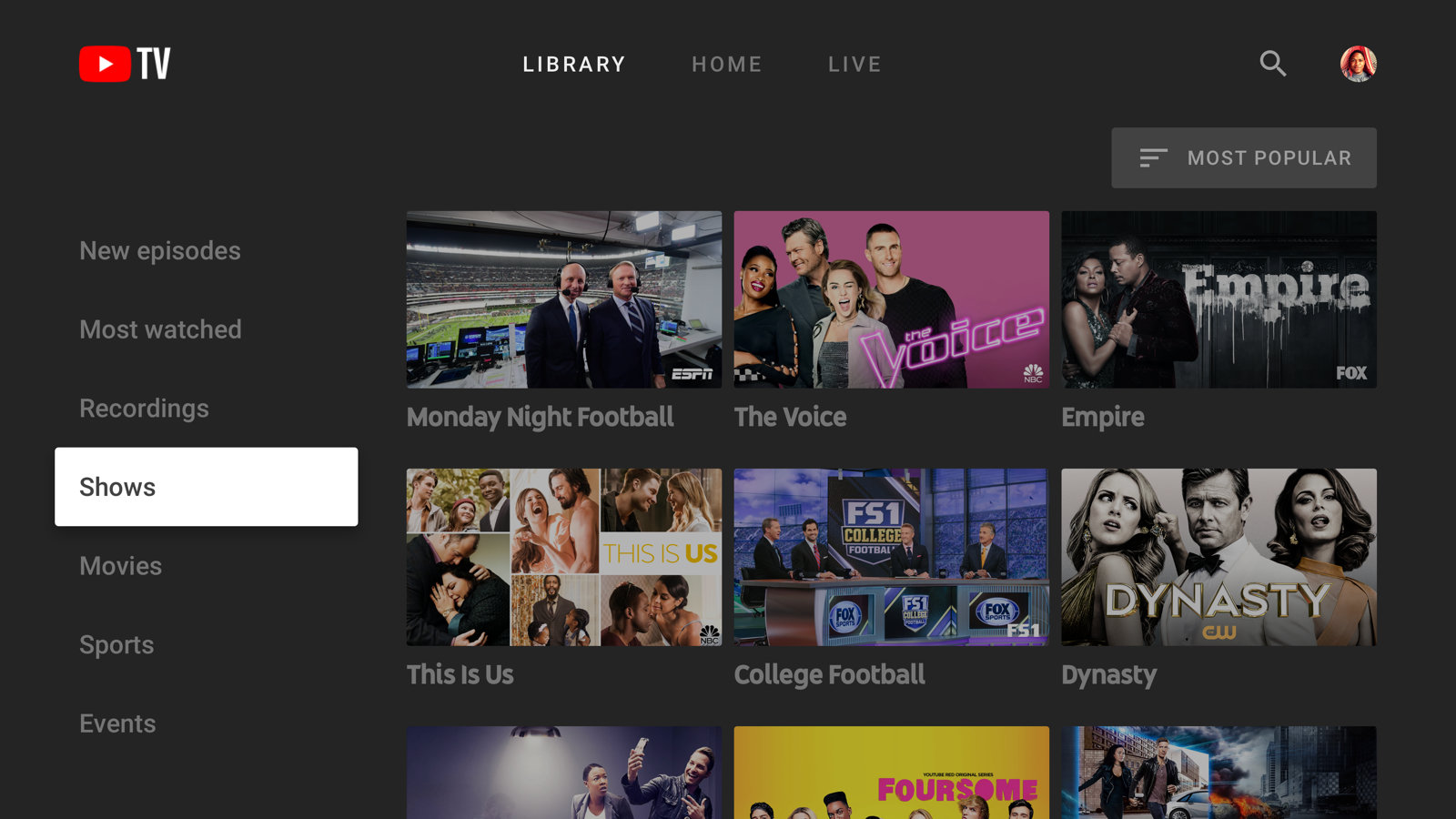 YouTube Tv, one of the most popular OTT platforms, is Google product. It can be accessed on smart TVs, streaming boxes, computers, and mobile devices. It not only provides you over 70 television networks but also the original content produced by YouTube Red. YouTube TV's more popular channels include AMC, Bravo, FX, and the USA.
Subscription starts at-  $11.99/month
Hulu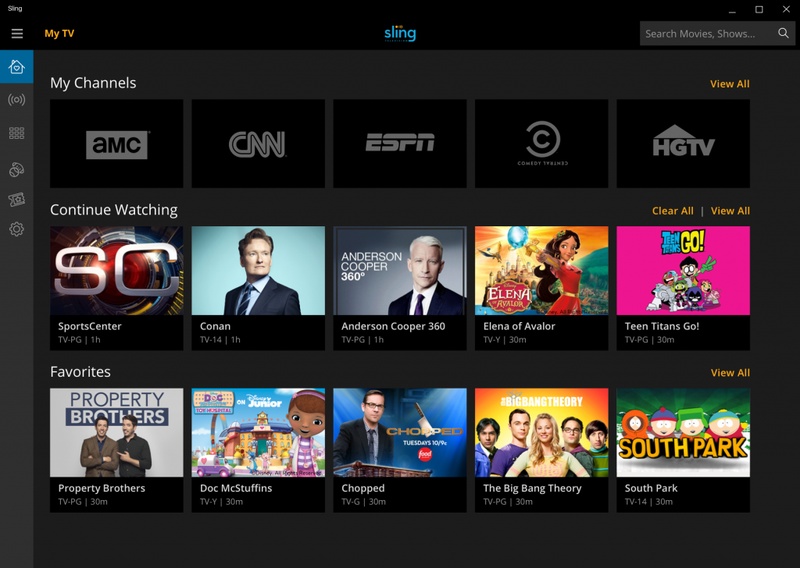 Hulu is very different from the other OTT platforms like Amazon and Netflix. If you want early access to the content which is going to be on air on the television network, Hulu is something you need. Hulu has over 30 million subscribers. Hulu provides basic services at a very reasonable cost and with the ad-supported model you can watch all the content Hulu provides.
Subscription starts at-  $11.99/month
Amazon Prime Video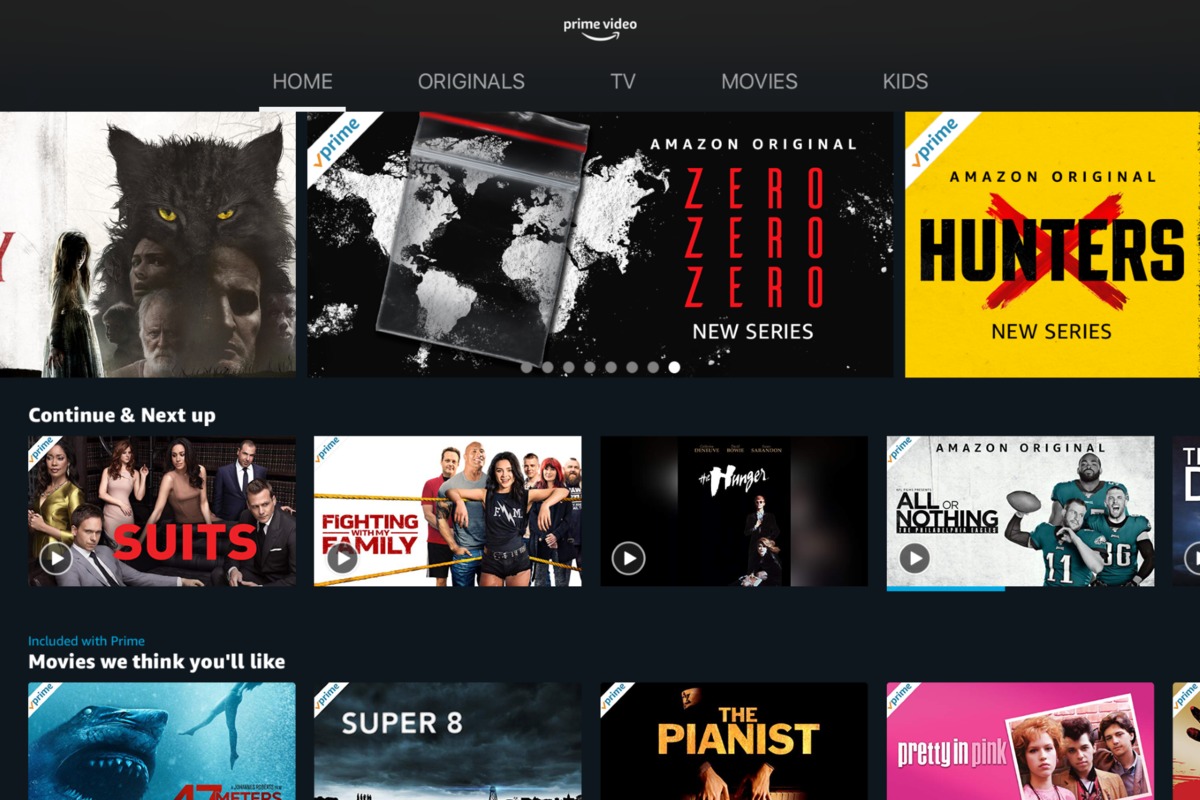 Amazon Prime is one of those OTT platforms which were introduced as a direct competition to Netflix. We all can say it is one of our favorite video streaming services. Amazon has over 150 million subscribers. Amazon has tons of international content available. It provides you with so many amazing amazon original contents like The Marvelous Mrs. Maisel, Homecoming, Forever, etc.
Subscription starts at-  $12.99/month
Disney+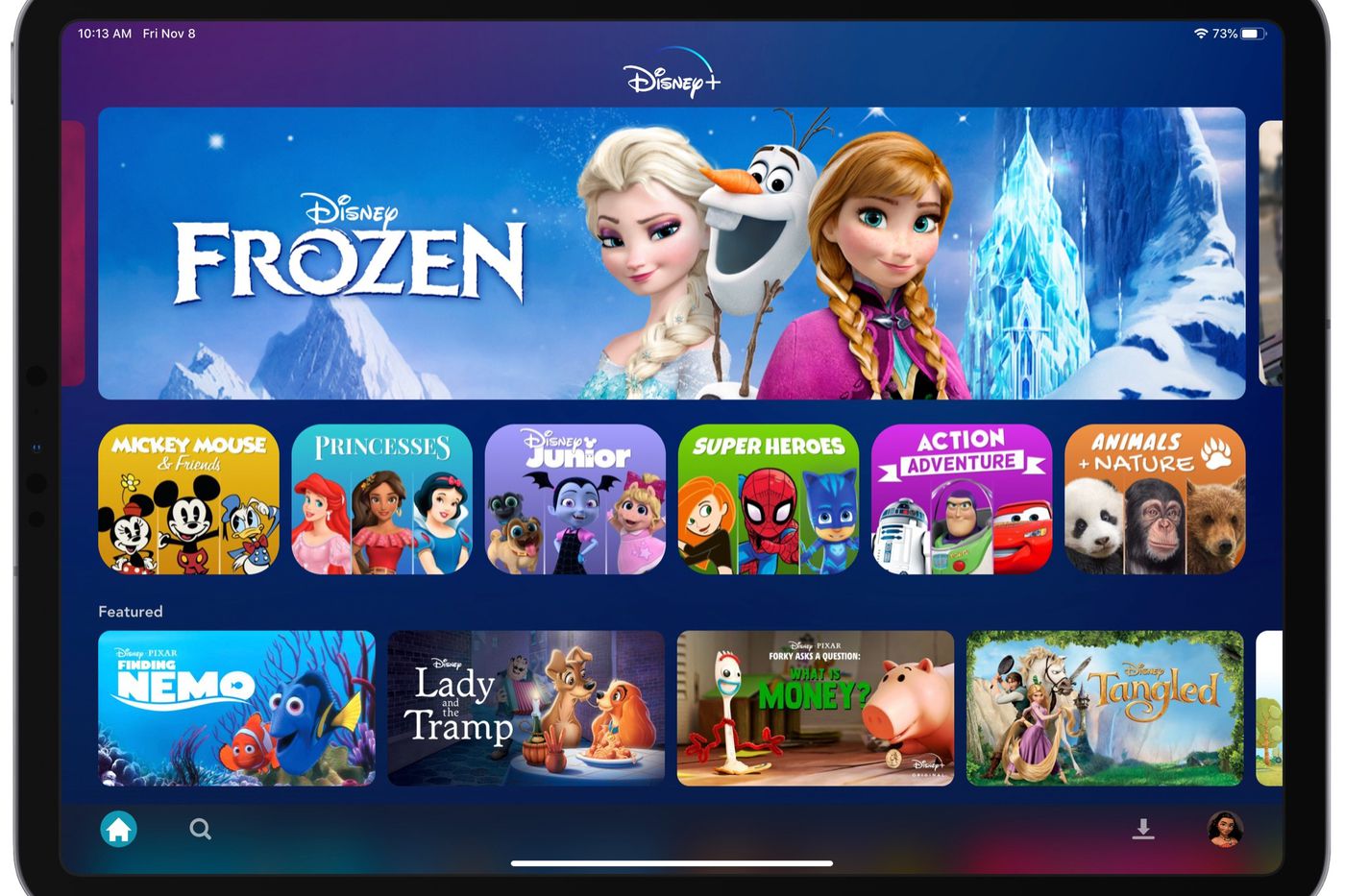 If you are a fan of beautiful animations, superheroes, fairytales, this is the platform you are gonna need. Unlike other OTT platforms, Disney+ provides you the content produced by Disney, Pixar, Star Wars, and Marvel. It also provides you the content produced by National geographic and 20th Century Fox. Its content is available in resolutions up to 4K Ultra HD in Dolby Vision and HDR10, with Dolby Atmos sound on supported devices. It also provides language support and subtitles in English, Spanish, French, and Dutch.
Subscription starts at-  $6.99/month
AppleTv+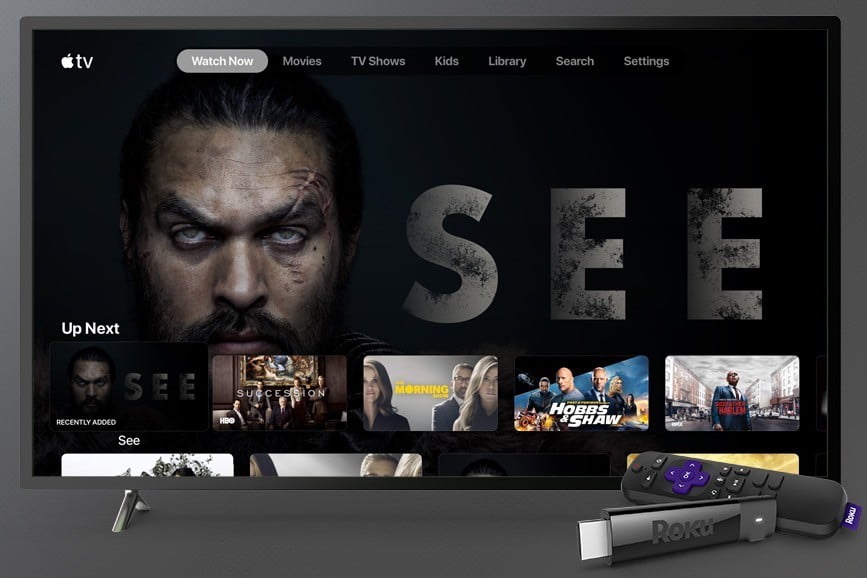 Apple TV+  is a Video streaming services provider that is not only for video streaming but also can be used for listening to music, playing games, and using other apps on your Tv. As apple has everything unique, this product is also quite amazing for its users as it provides a one-stop solution for sign up and watch premium TV streaming services inside just one app, without having to switch from app to app on your device.
Subscription starts at-  $4.99/month
Crackle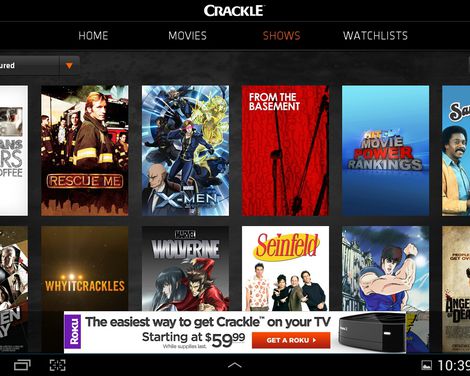 If you don't want to pay for video streaming services then Crackle is your thing. It works on an ad-supported model. Crackle has its original web series, movies which you can watch for free but you have to watch the ads while it playing. Owned by Sony Pictures Entertainment Company, Crackle provides you the new content every month. I say its almost impossible to complain about ads when you are getting for free.
Subscription starts at Free but contains ads
Sling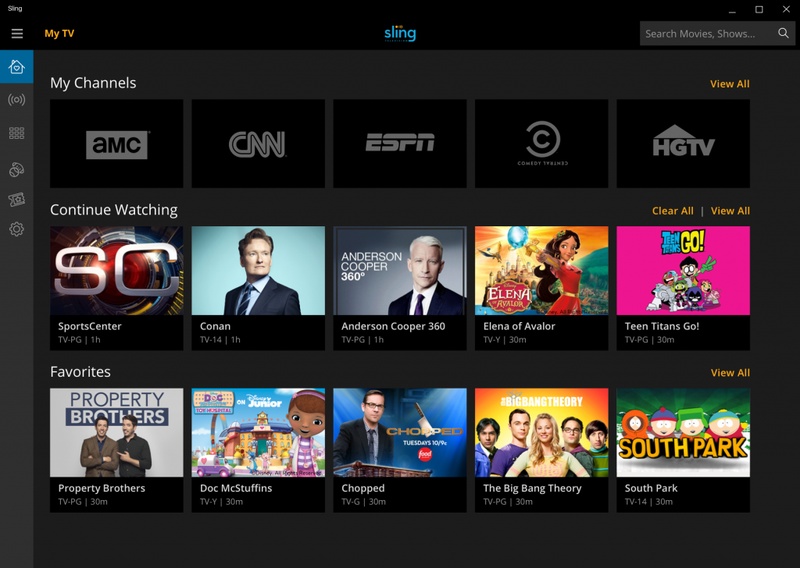 Sling is one of those OTT platforms which has something for everyone. This platform has both video streaming services- free and paid. It has more than 85000 movies and shows and costs you almost half the cost of the cable networks. With Sling, you have access to more than 50 live channels which includes CNN, MSNBC, and Fox News
Subscription starts at-  $30/month
ESPN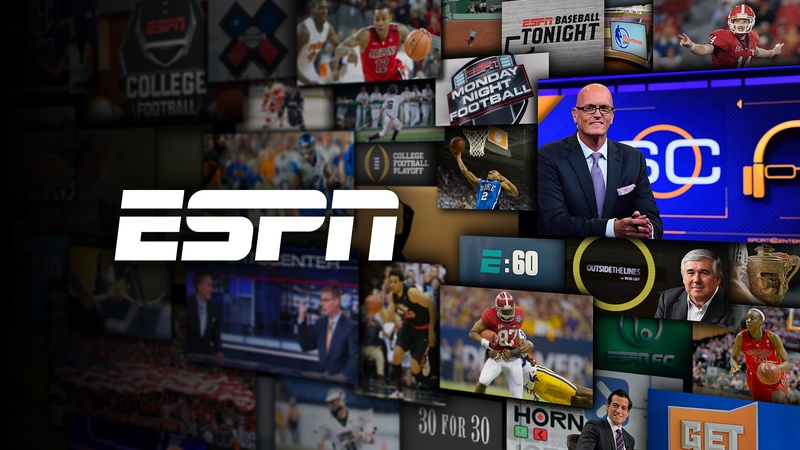 ESPN+ is a complement to existing ESPN content and very different from other OTT platforms. If you are a sports enthusiast then this is the place for you. It brings you the live programming from the ESPN television network that you can access on your mobile devices, desktop tablet, Xbox 360, Xbox One.
Subscription starts at-   $4.99/month
Starz
Previously been available in Amazon Prime Channels and Apple TV now has its own video streaming services named Starz. Its parent company Lionsgate is very exclusive about the content and only goes with a new show if they think it's unique and a good fit. Starz also has offline downloads that help you watch the content anytime, anywhere.
Subscription starts at-  $8.99/month
Fubo
Another video streaming services for sports lovers is FuboTV. It's one of those OTT platforms that provide the content from the channels who have live sports like
including NFL, MLB, NBA, NHL, MLS, and international soccer. It has a network series and movies as well. If you are not fond of cable television and looking for an option then Fubo is the best option for you.
Subscription starts at-  $54.99/month
XUMO
Xumo is a free, video streaming service that primarily offers a selection of programming content through digital linear channels designed to emulate the experience of traditional television programming, and supported by revenue generated from video advertisements inserted into the service's programming streams in designated conventional television-styled commercial breaks.
Subscription starts at-   Free
SHOWTIME
SHOWTIME streaming services are a subscription service that gives you commercial-free, on-demand access to SHOWTIME programming, as well as the live broadcast of the east and west coast, feeds of SHOWTIME.  The SHOWTIME streaming service is only accessible in the United States and its territories and possessions.
Subscription starts at-   $10.99/month
CBS
CBS All Access, American video streaming services owned and operated by CBS Interactive, a subsidiary of ViacomCBS. It offers original content, content newly aired on CBS's broadcast properties, and content from CBS's library. CBS was one of the earliest entrants in the streaming wars. The company launched All Access in October 2014 — way before than other ott platforms. The company's streaming services have more than 11 million domestic subscribers.
Subscription starts at-   $4.99/month
MLB.Tv
MLB.TV is a standalone video streaming service different than other ott platforms, that lets you watch up to 80 out-of-market Major League Baseball games each week. This means you get to keep up with live games that you have no other way of accessing because they aren't available in your local market or broadcast on national TV. But note that blackout restrictions apply, so you won't have live access to nationally-broadcast or locally-broadcast games.
Subscription starts at-  $24.99/month
Crunchyroll
Crunchyroll is one of the most complete video streaming services. It has over 1,200 contents in its library. Unlike other ott platforms, it supports HD streams for both free and paid accounts, but you will need to opt for the premium tier to get rid of ads. The service does not support offline downloads, which is a major limitation.
Subscription starts at-  $7.99/month
PHILO
Philo is one of the affordable video streaming services that offer a good mix of live and on-demand content. For just $20 per month, you get 58 channels, including AMC, Animal Planet, BBC America, BET, Cooking Chanel, Comedy Central, Discovery Channel, Food Network, HGTV, SCI, and the Travel Channel. Philo focuses on entertainment and lifestyle content, so consumers who primarily want to watch news and sports should look elsewhere.
Subscription starts at-  $20/month
Charter 
When it is about entertainment, we all have different choices and preferences. Even family members living in the same house prefer different channels and entertainment material.  Crackle video streaming services provide customized entertainment package by subscribing to any package. You can watch the content on Charter TV Streaming app too with this package. You will like this plan, as it is quite flexible giving you the option to choose what you wan
Subscription starts at-   $4.99/month
Acorn
Acorn TV is different than other ott platforms that offer full episodes of the best British mystery, drama, comedy, and documentary TV shows. It is geo-blocked outside the US and Canada. If you want something different from the regular ott platforms, this is it.
Subscription starts at-  $1/month
Hallmark Movies Now
Hallmark Movies Now video streaming services offer family-friendly movies, documentaries, and short films. It is a subscription-based service that offers unlimited, commercial-free streaming of beloved Hallmark Hall of Fame movies, original movies, series & specials from Hallmark Channel and Hallmark Movies & Mysteries, and handpicked Hollywood favorites.
Subscription starts at-  $5.99/month
BritBox
If your priority is to watch BBC and ITV shows, then you should consider BritBox video streaming services, as it is a joint venture between those two companies. Popular shows on the service include Agatha Christie's Poirot, Classic Doctor Who, Midsomer Murders, and Vera. Drama fans get Jonathan Creek, Prime Suspect, Shetland, and Wallander. BritBox also has comedies such as 8 out of 10 Cats, Rev., and The Office.
Subscription starts at-  $6.99/month
Funimation
Funimation is the best anime streaming service for fans of dubs. Funimation's web site and mobile apps impressed us from a design standpoint. The service also supports offline downloads and allows you to customize closed captions. Funimation's base plan supports two simultaneous streams, but higher tiers bump that limit up to five.
Subscription starts at-  $5.99/month
DirecTv Now
Ditching your cable provider is easier than ever thanks to the growing number of video streaming services that focus on live tvs, such as DirecTv Now. This cable-replacement service performs well and offers a ton of channel options, but its packages seem arbitrarily fragmented and are expensive relative to what you get.
Subscription starts at-  $40/month
PopcornFlix
Popcornflix is a free on-demand video platform that offers movies and TV episodes without the hassle of a monthly subscription. In exchange for the free content, Popcornflix inserts advertisements into the viewing experience. You do not have to sign up for an account with Popcornflix in order to enjoy the free content. That means there is no need to share personal information like a home address or a credit card number. However, Popcornflix does offer the ability to create a personalized account on their platform. On the phone app, you may be prompted to sign up for an account, but the option to skip the process is located in the top right corner of your screen.
Subscription starts at-   Free
Conclusion
I hope you enjoyed this list of top OTT platforms in India and US. Let me know what's your take on this list and what platforms do you use the most in the comment section down below. Feel free to share this list with your friends as well.
VdoCipher provides Netflix like Video Security for Premium Videos
DRM Encryption, Watermark, Smart Video Player, Global CDN as a packaged offering for media and education businesses. Serving Customers from 30+ Countries.
Free 30 Day Trial