OTT stands for "over the top." In the context of communication, OTT refers to applications and services that are provided over top of existing networks. Typically, OTT services are delivered via the public Internet without the need for additional infrastructure or access from the service provider. For uninterrupted OTT service delivery, solutions are required in the form of an OTT platform provider. These solution providers are mainly needed for video delivery, security, and optimization. For example, delivery can be enhanced with CDN, security via DRM, and optimization via multiple bitrates.
Such services are getting used by all major OTT platforms like Netflix, Amazon Prime, Hulu, HBO, Hotstar, etc. They either go in for capital-intensive in-house solutions or less expensive outsourced solutions like VdoCipher. For companies like Netflix, in-house solutions give them more control but require large teams and infrastructure with licensing solutions. But for mid-size or early OTTs, a platform provider solution is a necessity.
What does OTT mean in media?
OTT, or over-the-top, refers to delivering movies, series, and TV content via the internet without the need for a traditional pay-TV subscription. This type of content delivery has recently seen a surge in popularity as more and more people ditch their expensive cable packages in favor of cheaper, more flexible online alternatives. People have sought ways to cut the cord and save money on their monthly TV bills. In addition, many OTT services offer exclusive content that can't be found elsewhere.
OTT (over-the-top) services are delivered outside of traditional cable or satellite providers. This can include streaming services like Netflix, Hulu, and Amazon Prime, as well as specific channels or content providers like HBO Now.
Why OTT?
The cable and satellite industries are no match for the popularity of OTT streaming services. People prefer the flexibility and convenience of streaming and the low cost. OTT is available on multiple devices and can be watched whenever the consumer wants.
OTT services are also the present and future of the entertainment industry. They allow consumers to watch their favourite shows whenever they want and provide new ways of delivering content with interactive features.
What are the challenges & solutions for OTT?
The challenges of OTT videos are many and varied. Perhaps the biggest challenge is simply getting people to watch your content. With so many options available, it can be challenging to stand out from the crowd. Additionally, OTT video providers are also facing challenges related to content and consumer privacy. Multiple OTT video providers have a competitive market for access to content, and there is a rise in the cases of video piracy and unauthorized video access. Finally, OTT platforms are still relatively new, meaning there is a learning curve for content creators and viewers.
As solutions, there are services ranging from video creation to marketing, but the most crucial answer is secure video hosting. This is because of the illegal downloads happening across the globe. It endangers the revenue from subscriptions or fees for premium video content. The secure video hosting provider also needs fast video delivery across the world. This is possible by using large-scale CDN providers like AWS CloudFront. Bulk upload, API and SDKs are also important for an OTT provider looking to scale.
What are OTT Platform providers or OTT service providers?
An OTT platform provider offers online solutions to securely host on-demand or live content and broadcast them over the internet. An OTT service provider provides a platform or service for delivering over-the-top content. They typically offer a suite of features and benefits that allow content providers to reach their audiences directly, without the need for a traditional pay-TV provider. An OTT service provider offers the framework and video players to embed video content to various websites and channels for mass distribution.
Also, among the major features, a dashboard for video analytics and quick access options like embed and API are a must. The platform provider will also provide CDN infrastructure and multiple bitrates streaming for faster and uninterrupted access to videos.
Key features of OTT Platform Providers or Service Providers
Increased security: an OTT provider serves people worldwide, so it is essential to have security a top priority. Otherwise, the potential for video piracy and other security issues is enormous. To protect their users, OTT platform providers must implement strong security measures. This includes securely encrypting data in transit, limiting content usage to only authorized devices, using strong authentication methods, and ensuring that their systems are constantly monitored for suspicious activity.
Scalability: OTT service providers must offer scalable plans, so you can increase your content offering as your business grows.
Flexible Pricing: In a highly competitive market, OTT platform providers must offer flexible and attractive pricing plans to win and retain customers.
Customer support: Today, customer satisfaction is the key to success. OTT platform providers must offer superior customer support to stand out from the crowd. The provider must provide 24×7 customer support via chat, mail and more.
Easy to use video APIs: Video APIs for OTT platforms provide a way for developers to access and control video content. They also allow OTT providers to manage and monitor video usage. Additionally, video APIs can give OTT platform providers insights into how their users watch video content, which can help them improve the user experience.
VdoCipher as complete OTT Platform Provider Solutions
VdoCipher is best known for its DRM encrypted secure video hosting solutions. The company offers its secure video streaming services to more than 2000 businesses across 40+ countries. Video streamed via VdpCipher cannot be downloaded illegally or by any internet plugin or software. Using Hollywood Grade DRM Encryption, the one used by Netflix to deliver the content on the web securely, Vdocipher protects your premium content from unauthorized usage and distribution. It takes a lot of time and hard work in making video content, and within minutes, it gets pirated online. With VdoCipher, one can not only protect their videos from video piracy but also boost the revenue and deliver the content to the users in an easy-to-go way.
Features:
DRM Encrypted Video Streaming – Using Google Widevine and Apple FairPlay DRM, videos are DRM encrypted during encoding. The video can only be decrypted on the VdoCipher media player. This way your videos are secured from piracy and unauthorized usage and distribution.
Google Widevine DRM offers the highest security in Google Chrome, Android and Chromecast. Microsoft's Playready delivers video content protection on Windows platforms. Video creators who wish to stream premium videos on iOS and Safari require Apple's FairPlay DRM license.
Dynamic Watermarking – Dynamic watermarking allows the insertion of watermarks into digital content like videos in real-time. This watermarking can be used to protect against unauthorized copying and distribution of digital content, such as video, audio, and images. Adding text to video using Dynamic watermarking deters screen capture and protects the video content. You can add viewer-specific moving/static watermark with email, user id, IP, time stamp and more.
IP and Geo-based Restrictions – IP geo-restriction is a way of restricting access to online content based on the geographic location of the user's IP address. This can be used to prevent users from accessing content unavailable in their country or restrict access to certain types of content to only users in specific countries. Through VdoCipher API/Dashboard, you can easily configure any IP and country restrictions on your video content.
Session time restrictions – With our multi-DRM APIs, you can configure the session duration for playback during license generation. This proves very useful for sensitive content.
Rental constraint for offline files – It is possible to allow viewers to download an encrypted video version to their Android, iOS or Chrome devices. The video can be made to expire after a specific time by specifying a rental duration. The access token also needs to be specified to allow license persistence. Our Android SDK enables managing downloads to and playback of offline videos.
Smart HTML5 Video Player – VdoCipher Smart HTML5 Video Player offers Adaptive Multi-bitrate Playback, Multi-language support, playback speed change, dynamic player controls and much more like.
HD Streaming even at low bitrates
Pre-available player themes
Easy embed options using iFrame, plugins and API
Video Analytics
Secure Downloads in Android
Custom Overlay and Tracking with JavaScript API
FAQs
What are the benefits of OTT video?
Consumers love the flexibility and convenience of OTT video. They can watch their favourite shows at any time and from any device. OTT video also provides new ways of delivering content that fall outside traditional broadcast models.
How does OTT video differ from broadcast and cable television?
Traditional broadcast television is watched live and is provided through a closed system. Consumers must subscribe to a cable or satellite provider with limited content. OTT video is delivered over the Internet and is consumed through an open system. OTT services are typically much cheaper than traditional cable or satellite TV packages. They offer a much more comprehensive range of content, including many niches and international titles that are not typically available through conventional broadcasters. OTT also gives users more flexibility in how they watch content, as they can watch shows and movies on demand or even download them offline.
What are the potential downsides of OTT services?
With some great options out there, it's essential to be aware of the potential downsides of OTT services. First, since these services are delivered over the internet, they can be susceptible to outages or slowdowns. Second, not all OTT services are created equal – some are better quality than others. Finally, most OTT services require a paid subscription, which can add up over time. Overall, OTT services are a great way to watch TV without paying a fortune.
Supercharge Your Business with Videos
At VdoCipher we maintain the strongest content protection for videos. We also work extremely hard to deliver the best viewer experience. We'd love to hear from you, and help boost your video streaming business.
Free 30-day trial →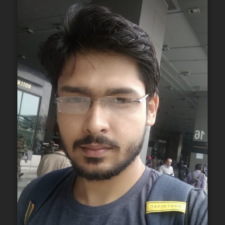 I love exploring the nexus between tech, marketing, culture, space, and politics by lying awake at night pondering over the myriad facets of life. In my spare time, I enjoy watching nature documentaries, sci-fi and drama series.