INCREASE REVENUE FROM STUDENTS, EASY INTEGRATIONSECURE VIDEO STREAMING FOR COURSES: END PIRACY
Dynamic Water
Marking
IP address, user id, email id, phone number, logo, image watermark. Custom size, color, speed to discourage screen capture. Dynamic Watermark Demo
Plugin: Wordpress, Moodle
Package
AWS Server, AWS Server + Akamai CDN, Transcading, Analytics, API, Plugins, Custom workflows.
Custom Video
Player
Buffer retention to minimize bandwidth Change Color, Themes, Size, MPML Multi-bitrate Whitelabel player
CUSTOMER ACROSS 6 CONTINENTS TRUST US

Belinda SchwehrCare and Health Law, UK
I have used VdoCipher's services to protect my intellectual property in specialist legal framework webinars in UK. I have had help to whitelist videos for customer intranets, and found that the customer service is efficient. The package gives me peace of mind, that's important in difficult times for a training business.

Rajeev VasaniVasani Academy
Things like Multiple CDN optimization, two pass encoding, DRM were difficult for us to handle on own. Along with best security I can get, VdoCipher ensured smooth delivery of course videos to our students across tier 2-3 cities of country.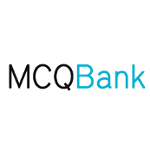 Richard WilcoxMCQBank-UK
Excellent customer service, value for money and secure course videos. Would recommend highly.
September 2, 2016
In this blog I present statistics about the popularity of freely available video download tools. These downloader tools enable piracy of your proprietary video content
July 19, 2016
Video Hosting & Streaming for premium use cases require a robust, scalable and secure infrastructure. I will give a brief overview of the tech stack deployed by VdoCipher
November 23, 2016
Starting out with creating your WordPress online course, but confused about which plugins for E-Learning to choose from?
Sign up now with the world"s best online video platform. Sell your videos online only with VdoCipher DRM.