Now that more and more people are watching videos, the big question for business owners is "What video hosting platform should I use?" There are various website video hosting options and marketing platforms out there, and each one is different from the others.
What is Video Hosting?
Video hosting is the process of uploading your video content to a third party host and having them place it online for you. Video platforms host videos on their server, and you use an embed code or link to insert the video content on your website/app. There are various video hosting services like YouTube, Vdocipher, Wistia, and more. 
Best Video Hosting Websites
1. YouTube
YouTube is the most well known free video hosting website. With YouTube, you can watch videos for free and there is a large library of videos ranging from Tech, Health, Politics, Sports etc.
Businesses that are creating their own YouTube channels can create a channel for their brand, grow their subscriber base, and try to get exposure to YouTube's massive user base. They can also become a YouTube partner, which means that, once verified, they can monetize their videos.
Dashboard & Analytics
In the YouTube Dashboard, Creators can easily understand how their videos are performing and monitor the performance of their recently published YouTube videos. You can also see how many people viewed each video, what kind of engagement they have, as well as the comments made and subscribers they have.
You can view real-time activity of a specific video or channel and view real-time views in each hour. In advanced mode, you'll find filters, customizable charts, comparisons and more.
Copyright Policy
If someone uses an artist's music or a video without their permission, there's a good chance that you'll see an automated strike. This can impact your ability to monetize any videos you make, especially if it's a popular video.
It must be noted that when YouTube provides content in the 'Fair Use' category, it also allows its viewers to appeal to the copyright owner by registering their appeal, and in many cases, they may settle favorably for the creator.
If you want your brand to be viewed by the right audience, YouTube is the first choice. It gets preferred by Google in SERPs. If branding, closed community and content licensing are your main concern, then Vimeo and Wistia will be better choices. 
There are various pros and cons of this website video hosting platform. 
Pros
YouTube is very user friendly and easy to navigate.

It offers unlimited bandwidth and basic analytics

Great exposure to global audience

Option to embed videos videos using iframe codes

Supports live streaming
Cons
Ads can be disruptive and annoying to the users while watching videos

Lack of Customization and Security options
YouTube is an excellent option for any business to establish a global presence online. It's also worth including in your video marketing strategy. Businesses who are looking to use video for premium content, lead capture, and tutorials should consider premium website video hosting platforms.
2. Vdocipher
VdoCipher is a commercial video hosting platform that allows you to publish and manage your videos on the website / app. You can also share publicly or keep them private for yourself. With the help of analytics tools you can see how many people are watching what you post so that you can make adjustments as necessary.
Vdocipher provides Hollywood grade DRM solution and watermarking technology to prevent your videos from downloading and screen capturing. 
Vdociher is ideal for someone who wants to make sure that their content remains secure. Ex: Edtech Businesses selling online courses can opt Vdocipher to secure their content.
Dashboard & Analytics
Vdocipher platform provides an easy interface to upload, edit their settings, and generate embed code. It also allows you to import videos through Google Drive, Dropbox, AWS S3/Server.
 Sign up for a free trial today and start watching videos right away.
Security
Vdocipher uses robust security in the form of Google Widevine DRM Encryption and Apple Fairplay DRM Encryption. It also provides options like Domain Restriction, Geo-Blocking and Screen capture blocking option.
Pros
Hollywood-grade DRM encryption protection and a user-specific dynamic watermarking function to prevent video download

HTML5 player with multi-device compatibility

White Label Player
Cons
Doesn't Support Live Streaming
3. Vimeo
Website Video hosting platform Vimeo allows users to upload, share, and view videos. Vimeo was created in 2004 by Jake Lodwick and Zach Klein. It also offers great features like the ability to password protect videos, add a watermark, and choose a quality level.
Dashboard
Vimeo offers customers more customization options for their users, such as the ability to add a logo (which you can create with a logo creator), change the play bar color, optimize video with interaction tools etc. Vimeo offers customers more customization options for their users, such as the ability to add a logo which you can create with a logo creator or an online logo maker tool. You can embed videos on your website and landing page with simple steps If you do this, make sure to get a good web hosting to make your website performance better.  Presence of Adaptive streaming to ensure your videos are played for any connection speed.
Security & Other Features
Video can be accessed through an encrypted URL with a self-expiring signature that will automatically expire after a specified amount of time. It also provides an option for private sharing. Your domain level privacy. You can specify what sites your video may be embedded on.
Vimeo's Premium and Enterprise plans allow you to stream videos in 1080p HD. Team collaboration up to 10 members. You can seamlessly connect with peers, clients to projects with permission levels for each person.
Pricing Plan
Pros
It provides features like password protection, dynamic watermarking, and quality levels

Business plans with increased

video resolutio

n and storage

Ad-free video platform
Cons
Playback is restricted in countries like China

It's not as well-known as YouTube, so the selection of videos might not be as large.

Absence of Security Features and Customization in Free plan
4. Brightcove
Brightcove is a website video hosting company that focuses on delivering creative, customizable means to incorporate video into your enterprise-level marketing efforts and content delivery. 
Brightcove Live lets you stream live events using a simple interface that makes it easy to optimize your live stream workflow. You can clip live streams to on-demand assets, share those assets on social channels, and use server-side ad insertion, static entry points, and an array of encoders.
Analytics
A detailed view of your audience gives you the opportunity to see how viewers are engaging with your videos, whether they have viewed them previously, how many views they have received, and even how long they spent watching your video. This information is invaluable in fine-tuning your marketing and engagement strategies.
Design your own reports, and visualize your data with our customer report builder. Perform deeper analysis with your data by downloading it to.csv files or Excel spreadsheets. And export snapshots of your report graphics for use in presentations
Video Player
The options available for video players are quite limited, but you can still create your own custom video player. You can control aspects of the aspect ratio and width and height of the player.
Security 
Brightcove gives you complete control over your content. You can watermark it, encrypt it, apply digital rights management, and restrict its access by time and date. It also provides the option to define stream limits. You can define the number of video streams that a specific user can watch at any given time.
Brightcove is an ideal solution for larger level enterprises who are looking to step up their video efforts.
Pros
Supports various CRM integration 

Multiple features apt for professionals
Cons
Comparatively high fees

Additional Price for Support 
5.
Wistia
Wistia is a popular website video hosting platform with many big name companies using it. It is an ideal platform for marketers who want to create their own channel on the website and turn viewers into subscribers.
Video Player
With Video Player, you can create any type of video player you want and add it to your website. You can customize the controls and customize the appearance of the player to match your branding.
Analytics
With Wistia's video analytics tools, you can analyze the performance of the video. Wistia's heatmap shows where people watch, skip or replay your videos.
Security
Wistia videos are less secure. They are not protected by any DRM technology, it is not the best ideal solution for businesses who are looking to sell online courses and media business.
Pricing
Wistia paid plan (Pro) starts at $99 per month, including 10 free videos or podcast episodes further each additional video costs 25 cents. Wistia Advanced Plan costs $399 a month.
Pros
Advertisement free

Wistia's video support SEO to rank better in search results

Wistia shows heat maps to help you learn which parts of the video your audience watched, where they skipped, and where they went back to watch more
Video files on your site will be automatically encoded with a Flash/HTML5 version at multiple resolutions so that your visitors receive high quality videos on their computers, smartphones and tablets
Cons
Wistia has a little higher difficulty with integration in some sites

Not cost effective for small businesses
6.
Dailymotion
Dailymotion is an open video sharing portal, just like YouTube. It was first launched in 2005. You can use it to upload your own videos and share them with the public or your friends. Dailymotion is mainly used by users who want to view or share free videos, make their own channels online and watch videos on demand.
Dashboard & Analytics
The real-time dashboard lets you analyze the views generated on your content or your player embeds within the last 60 minutes and the last 24 hours. 
Clicking on any of the metrics lets you view the associated time series and data, and allows you to drill down into the details.
Security
When it comes to privacy, DailyMotion lets you choose between public, private, and password protected videos. It also provides a Geo Blocking option to limit access to the countries.A video uploaded by your favorite artist cannot be directly downloaded but a simple browser extension can do the same.
Pros
less restrictions when it comes to uploading content

Player customization
Cons
Video duration is limited to 60 mins
7. Vidyard
Vidyard is one of the website video hosting platforms for marketing and sales purposes. Vidyard has tools appropriate for marketing, sales, and communication. Vidyard has had a lot of videos with the aim of transitioning viewers into customers. Such a model is perfect for product-based companies. Vidyard has multiple marketing tools for SEO, email, and analytics.
Analytics
Video analytics dashboards provide detailed reports about which videos are most successful, so you can create more effective videos for each channel.
Security
Vidyard's security lets you protect your data with features like IP Whitelisting,password protection, playback restrictions, SSO and Video Hub for Internal employees or restricted access. They use frameworks like NIST and ISO27001, and apply standard IAM concepts like RBAC.
Vidyard Pricing
Pros
Training tutorials on how to use it

Player customization

Video analytics
Cons
Vidyard's user interface is confusing
Conclusion
To make video content management easier there are various Website Video Hosting Platforms available. Make sure to check the pros and cons of each platform and also depending on your business needs you can select the platform.

FAQ
1. What makes a great video hosting site?
Few of the essential features required for business are easy-to-use interface, video analytics, easy video embedding, customizable video player and Security.
2. Why use Video Hosting Services?
Hosting a video on your web server can cause poor site performance, poor streaming quality and playback, and storage limits. Hence choosing a video hosting service avoids the above issues and allows you to easily manage your video content.
Supercharge Your Business with Videos
At VdoCipher we maintain the strongest content protection for videos. We also work extremely hard to deliver the best viewer experience. We'd love to hear from you, and help boost your video streaming business.
Free 30-day trial →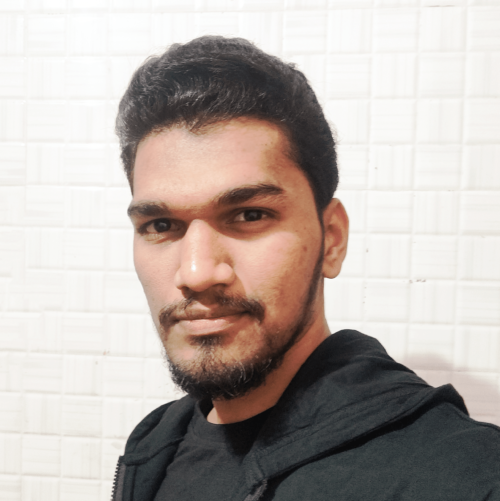 A Digital Marketing pioneer who loves to innovate strategies to effectively market a product through consumer research and data analysis. In addition to this I'm a sports and fitness enthusiast with love for travelling and photography.