In recent years, the importance of video in marketing has become obvious, with successful businesses having realized that videos are one of the most effective ways to connect with their customers. This has led to a rise in the numbers of video content management system. Let's find out more about in this article.
What is a Video Content Management System?
A Video Content Management System (referred to hereafter as a "Video CMS") is the software that makes it possible for you to upload, share and manage your video content on different platforms.
It also allows you to track views of videos and analyse which videos get watched and by whom. A Video Content Management System may be used for example to upload videos on your company website and YouTube.
Best Video CMS Providers
As video content becomes more and more popular online, CMS providers are becoming increasingly specialized in delivering video-centric solutions. A video CMS (Content Management System) allows users to upload and manage video or multimedia content online.
So which is the best CMS for you? Here is a look at five of the most popular providers:
1. Vdocipher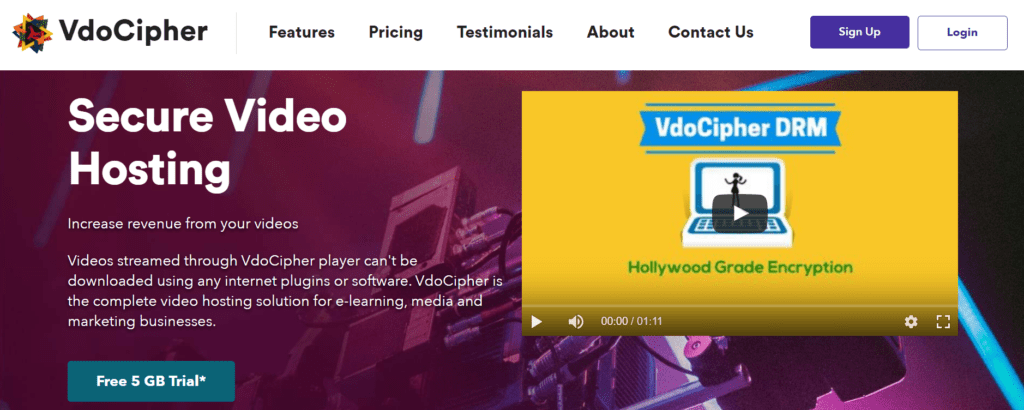 Vdocipher is a video platform that allows you to publish and manage your videos on the website/app. You can also share them with the world or keep them private for yourself. You can also use our analytics tools to see how many people are watching what you post so that you can make adjustments as necessary.
The best part about using Vdocipher is its Hollywood grade DRM Solution and watermarking feature to prevent video download and screen capture. You can just sign up today and get started right away for a trial of 30 days!
2. Kaltura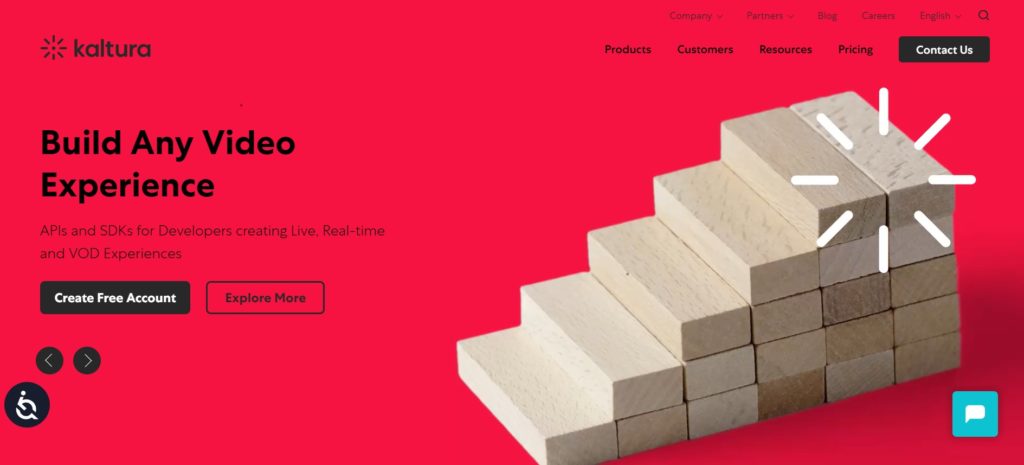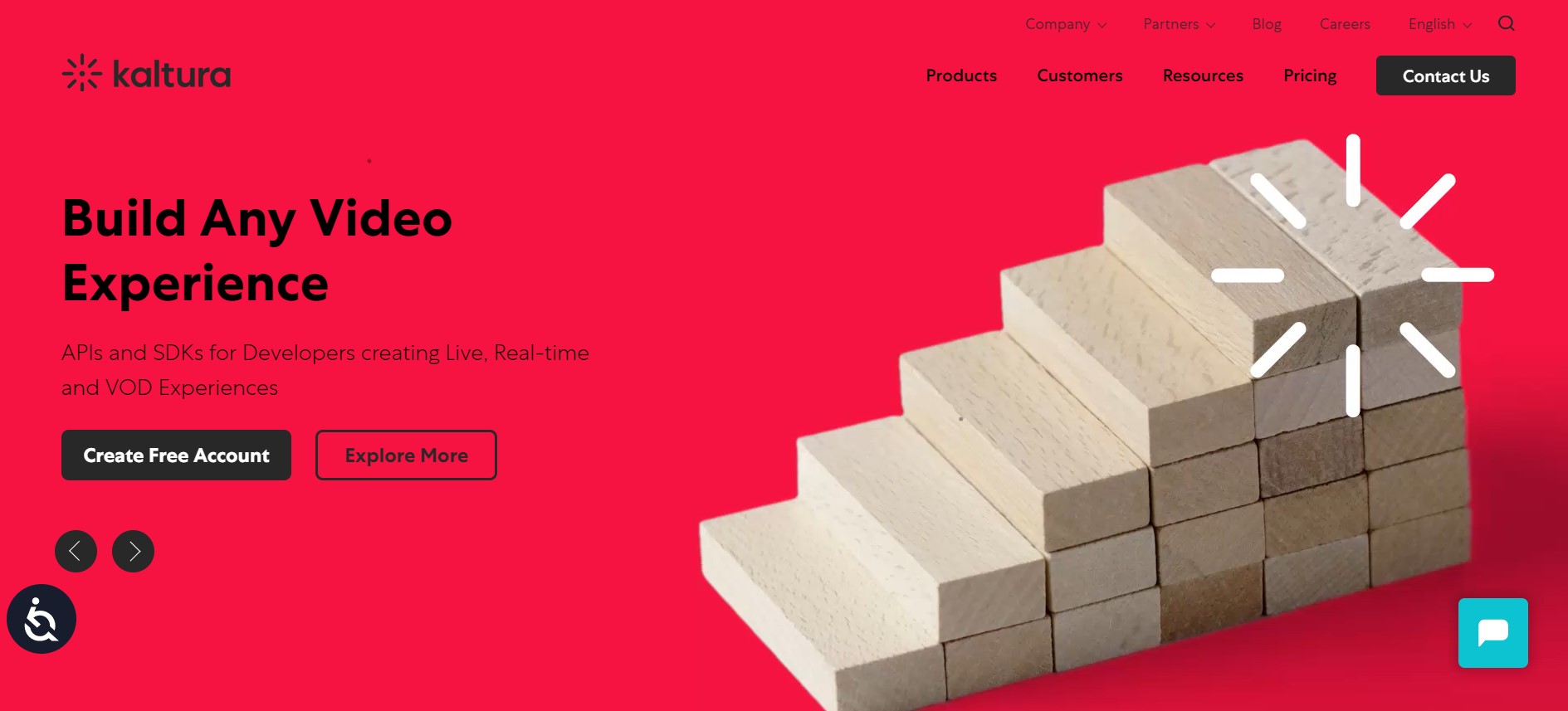 Kaltura is an open-source CMS platform for publishing and managing videos online. It allows you to create videos that can be published directly onto your post, manage all of them centrally from one place – including playback features for those who need something simple or higher quality playback in different formats!
Its key features include great video playback, and management, video monetization, social sharing, multi-device access. A downside of Kaltura is that it does not offer secure video streaming , as it is an open source platform, requires IT expertise and cost is high compared with platforms like Vdocipher.
3. IBM (Ustream)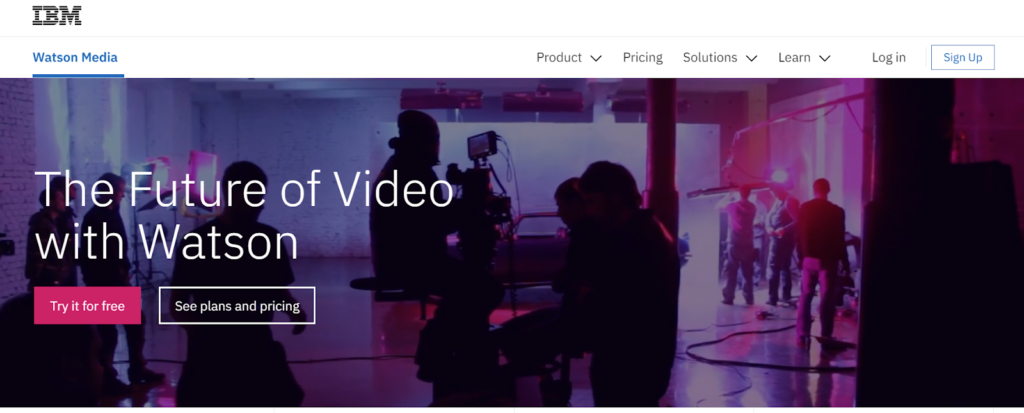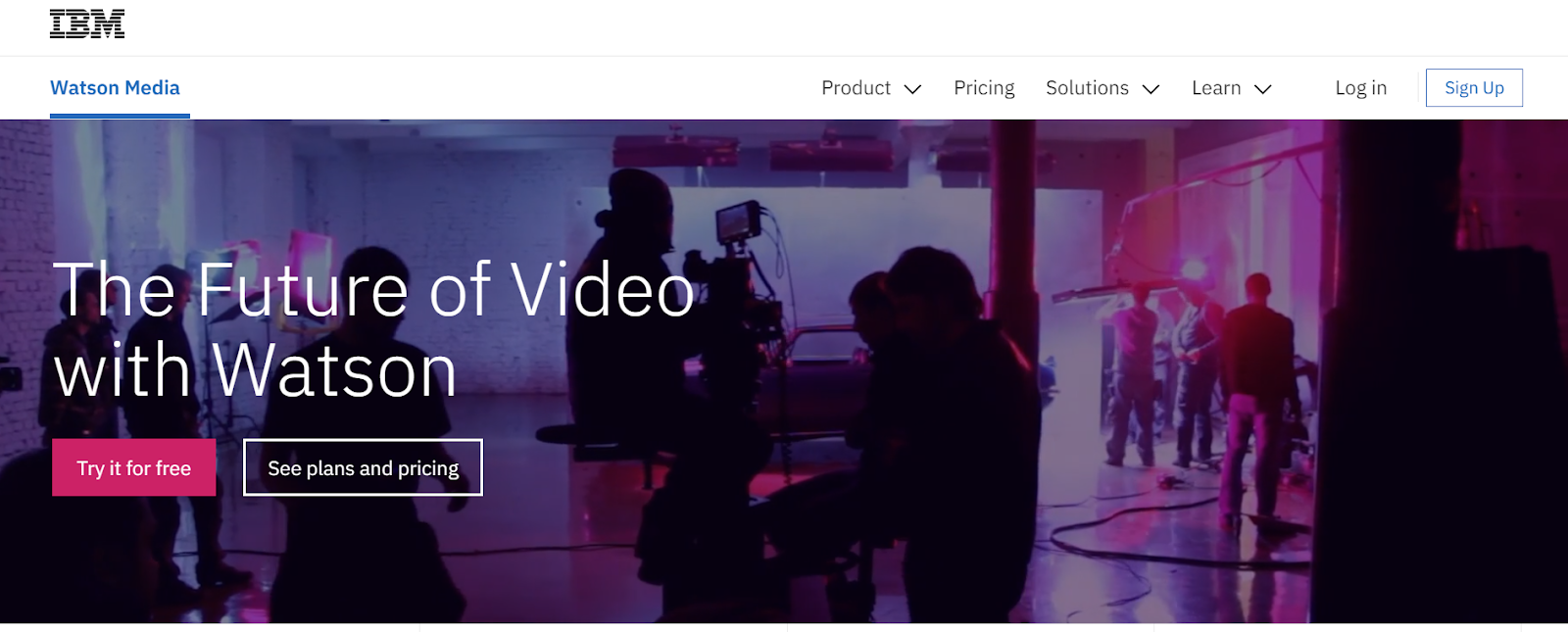 IBM Cloud Video, formerly Ustream, has a cloud-based model which allows users to publish and manage videos via desktop or mobile. It also provides Videos APIs and Video plugins which allow developers to integrate the CMS into their own solutions. IBM Cloud Video offers user authentication (single sign-on) and password protection of your videos to keep your content secure.
4. Brightcove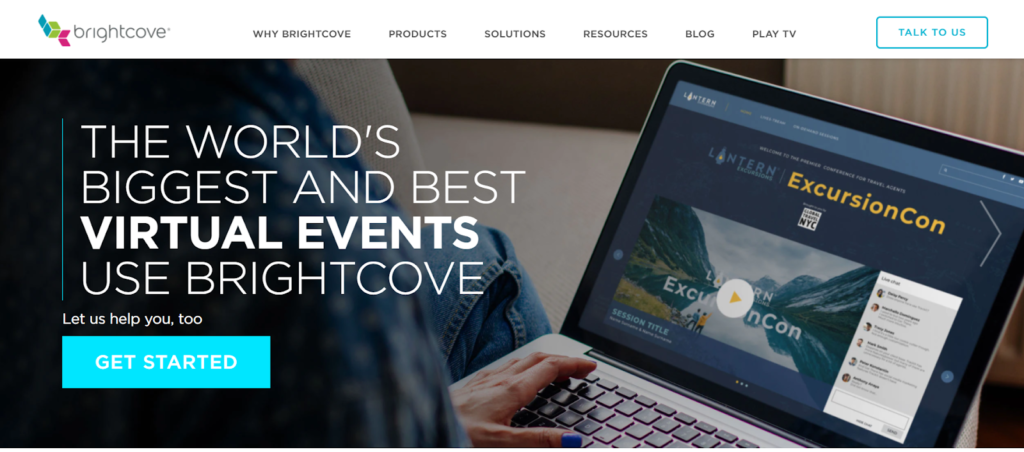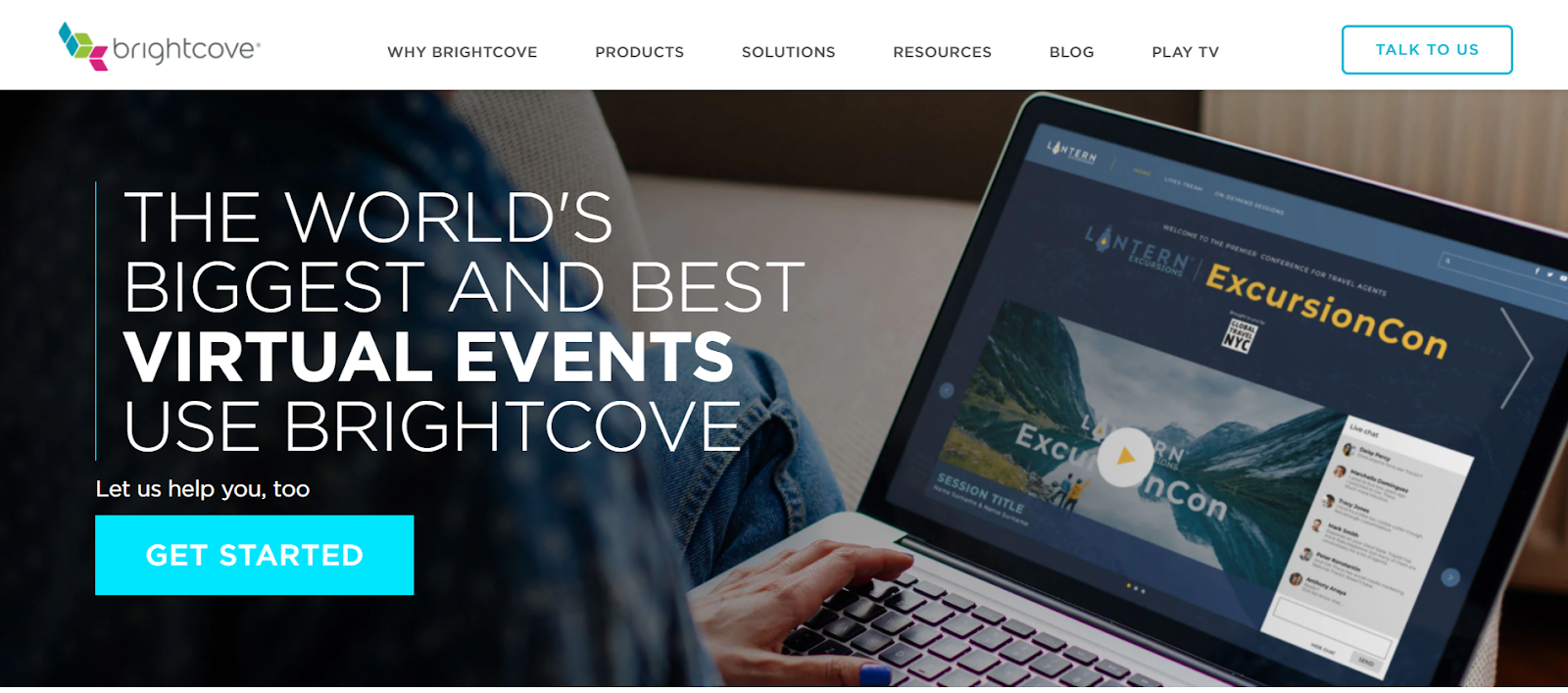 Brightcove provides a cloud-based video CMS solution for enterprises which allows users to upload, edit and distribute videos via web browser or mobile app.Brightcove is known for its user-friendly interface as well as its enterprise-level security features. A downside of Brightcove is that it can be expensive for small businesses or individual users.
5. Wistia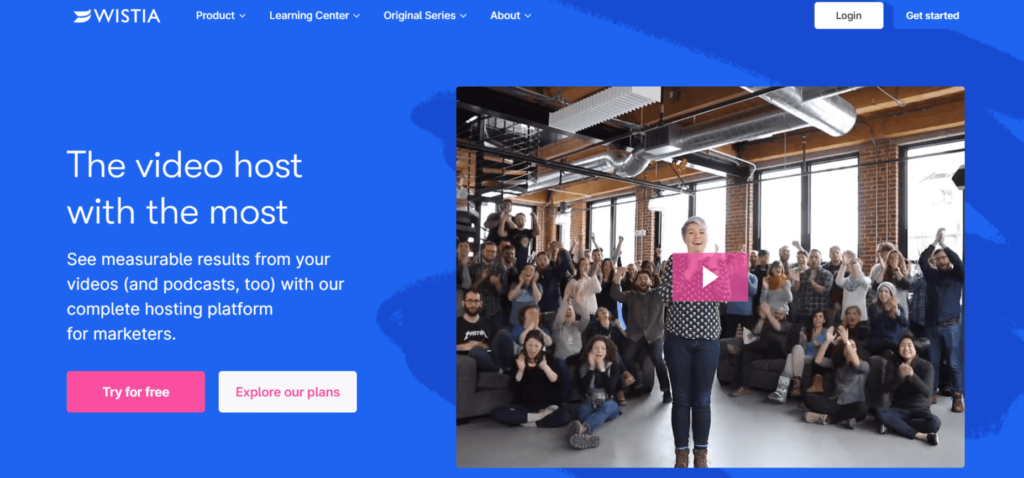 Wistia is a video streaming platform that lets you upload your own videos, customize how they're played and engage with an audience. The Wistia video player is designed to help content creators and marketers make the most of their videos. They have interactive tools or controls to help make the most of marketing campaigns through detailed insights into what people watch on their site.
What are Private and Public Video CMS Platforms?
Video content management systems provide you with ways of managing such things as what is the latest video on your channel, who has uploaded a video and more. There are two main types of Video CMS: private, public. The best type depends on the specific needs of your business.
Public CMS platforms are those that are open to anyone, such as YouTube and Vimeo. Private CMS platforms are those that are only open to certain people, where premium content is sold such as Vdocipher's own private video hosting platform.
Private video CMS platforms suit companies that want their own video website (or part of it) for internal community use (the videos are not meant for public viewing). With a private video CMS, you have more control over who can see and upload videos, as well as over the design and layout of your website. Private video platforms can also be password-protected so that only certain people (such as authorised employees) can view the videos.
Public video CMS platforms are good for businesses that want to share their videos with the world. They are free to use and have a large user base. However, you don't have as much control over the look and feel of your channel as you would with a private video CMS platform.
How Do You Choose the Best Video CMS for your Business?
The answer to that question depends on a number of factors, such as how many videos you have, what kind of videos you have, and where you want to host them.
If you have a lot of videos, then a private video CMS platform is probably the best option. This is because public video CMS platforms, such as YouTube, have limits on customization and control. Private video CMS platforms offer more control over how your videos are presented.
These platforms are easy to use and have a wide range of features with respect to security and player features. The main downside is that you are limited in terms of what kind of features and customisations depending on the platform.
If you want to share your videos with the world, then a public video CMS platform is a good option. These platforms are free to use and have a large user base.
Why YouTube Isn't A Good Video CMS Choice?
Public video CMS platforms, such as YouTube, have the advantage of a large user base. This can be helpful if you want to increase brand awareness or grow market share. However, these platforms also have some disadvantages.
For example, YouTube has limits on what kind of content you can upload, and you lose some control over your video pages. For example, it is not possible to change the color scheme or include a custom logo without any coding knowledge.
In contrast, a private video CMS platform gives you more control over both your videos and website. However, because a private platform usually has fewer users, it may be more difficult to increase brand awareness or grow market share.
A video CMS hosting solution, such as Vdocipher, is a good alternative if you're looking for a middle ground between public and private video platforms. You get some of the business benefits of a private platform while still taking advantage of video hosting, security, editing features.
Business Benefits of Using a Video CMS
Video content management systems provide many business benefits.
A video CMS allows you to manage your video content more efficiently and effectively
You can easily upload, organize, and manage your videos.
It also makes it easier to share your videos with others. You can easily share your videos with colleagues, clients, or customers
You can also embed your videos on your website or blog
A CMS can also help you track your video analytics. You can track how many people are watching your videos and where they are watching them. This information can help you to improve your video content and make sure that you are using your videos to their best potential
It helps to create playlists to organize your videos within the same category. Playlists allow you to separate different types of videos into different sections
You can easily customize your video CMS depending on your needs and preferences
For example, a video CMS makes it much easier for employees to share video content with each other. This reduces email traffic and speeds up the process of creating training videos, marketing videos and more. A CMS also allows you to collaborate on a large video project with multiple employees from various locations.
For customers, a video CMS makes it much simpler to watch your product demos and other types of videos online. This is good for both prospective customers who want to learn more about your business, and existing customers who want to watch product tutorials, view manuals or watch how-to videos.
In fact, a CMS can help you achieve your business goals – whether they are increasing brand awareness, growing market share or anything else – by making it easy for people to find and enjoy all of your online video content.
Finally, a good CMS should also be SEO friendly. This means that your videos will be more likely to show up in search engine results pages (SERPs), helping you to attract even more visitors to your website.
Factors to Consider While Choosing The Right Video Content Management System
Video CMS should allow for easy upload and management of videos. This includes the ability to add numerous videos at once, group them together into categories, delete or edit them as needed, and change the order in which they appear.

It should offer advanced video playback options. These options may include looping videos so they play over and over again, automatically starting videos when a page is loaded, and providing viewers with the ability to control the playback speed. 

A video CMS should also offer robust analytics and tracking. This means that the CMS should track how many people are watching each video, where they are coming from, what devices they are using, and how long they are watching for. 

Customization option to choose the color, font, size, and placement of the captions to enhance user experience.

Make sure that your video CMS has

Video encoding

and

video transcoding

that will help to compress and optimize your videos for playback.

Content management systems should have high-end privacy and security features. The contributors have different roles at different stages of the video production. There will be different people who need permission to distribute the final product. Different layers of security are required for this. High end security like

DRM technology

helps to restrict unauthorized downloads.
Conclusion
Now that you know a little more about video content management systems, it's time to decide which one is right for your business. Consider the business benefits and drawbacks of each type of platform, and be sure to choose a video CMS that is secure and provides enough storage space for your needs.
Supercharge Your Business with Videos
At VdoCipher we maintain the strongest content protection for videos. We also work extremely hard to deliver the best viewer experience. We'd love to hear from you, and help boost your video streaming business.
Free 30-day trial →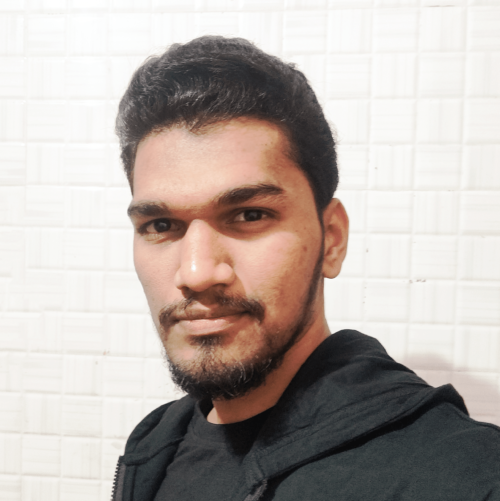 A Digital Marketing pioneer who loves to innovate strategies to effectively market a product through consumer research and data analysis. In addition to this I'm a sports and fitness enthusiast with love for travelling and photography.