Videos are one of the most popular formats of multimedia. It is very powerful and can be used for multiple purposes. Video-sharing platforms like YouTube can be used to create, share, and view hundreds of thousands of videos. Similarly, OTT platforms like Netflix can be used to host subscription based entertainment content.
Video marketing is one of the most effective marketing techniques by which businesses can boost their presence. If you have a WordPress built website for your businesses, it would be highly recommended by businesses marketers and analysts, that videos could really impact your product or service. You might want to opt for a good WordPress video player plugin to help you with this. While there's also an opportunity for a WordPress chat plugin, the platform supports users when it comes to video marketing as well.
WordPress has several plugins to ease the process of sharing videos on a website. Most of the plugins have high ratings and have been used by several websites. Further below we have listed out the best WordPress Video Player plugins in 2021, with several deciding factors like price, pros and cons, etc. 
Why are Video Player Plugins Important?
It is important you realize what role do video player plugins play in your website. Videos are a highly complicated form of multimedia. Although very engaging among clients and viewers, it might not be an entirely easy task to implement videos on your site.
Video Players require certain dependencies. If your video has to be played perfectly on your website, your website should be compatible with the video and vice versa. Plugin, in simple words, acts like a middle-person which allows your videos to play on the website, with optional additional features.
WordPress Video Player Plugins take care of playing video files on your website built with WordPress. With such plugins, you can do video hosting for your audience and they can view it without any difficulties.
How to Choose the Best Video Player Plugin for your Site?
There are many options you can choose from when it comes to Video Player plugins for your WordPress sites. We have listed out more than 10 most promising and reliable best video players for WordPress. So when it comes to making a decision for your website, there are multiple factors that you should consider.
Suppose you only want to host YouTube videos on your WordPress site. In such a case, you could use a dedicated plugin that exclusively plays YouTube videos. In doing so, you might cut some unnecessary cost and make use of some features exclusive to the chosen video platform.
If you want your website, product, or services to stand out, it is necessary you optimize your content for the search engines. Choose a plugin with SEO capabilities like description, tags, and metadata if you have competition and want your website to stand out. Moreover, consider using plugins like Hexowatch to stay ahead of your competition and boost your brand in your industry.

User Interface is an integral part of any website. Make sure the plugin you choose makes the user experience easier and better. There are some plugins that do not allow customization. In such a case, you are advised to choose a flexible plugin instead. 
Similarly, it would be great if your video plugin supports multiple devices at the same time.
This is an important factor to consider to avoid any unnecessary costs in the future. You must be aware of approximately how many views you plan to achieve. Some WordPress video player plugins charge you extra for more views and it. So choose your plans accordingly.
Apart from the other factors, there might be some features that you would want for your website. Each online video player plugin has a different set of features. Mostly used advanced options are social sharing, video protection, subtitles, multiple video qualities, etc.
If you have a specific feature you would like to have, try to choose a WordPress Video Player plugin that supports that feature.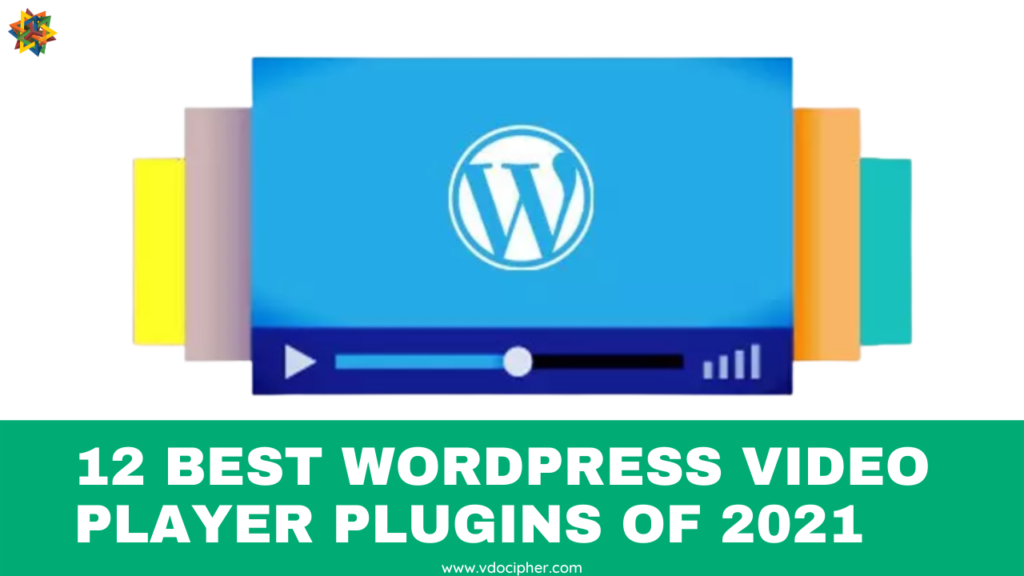 Best WordPress Video Player Plugins in 2021
Now that you are aware of what a plugin is and how to choose the best for you, let's look at some of the most popular wordpress video player plugins. These plugins have been around for a while and most of them have received great reviews for their services.
Price : Free
YouTube Embed is a simple plugin for playing YouTube videos on your WordPress website. This plugin allows you to only play videos uploaded to YouTube.
This plugin is entirely free as YouTube takes care of hosting and bandwidth on its own. Another useful feature is that this plugin can have Google metadata to optimize your searches. You can add playlists, and customize the iframe as you wish.
| | |
| --- | --- |
| Pros | Cons |
| Entirely Free | Restricted to YouTube videos |
| Great tools for SEO | Minimal customization |
| Beginner-friendly | |
Price : Free upto 5 GB

VdoCipher WordPress Video Player Plugin is another 'dedicated' plugin that allows you to manage Video Content on websites. VdoCipher is a popular hosting service that protects videos from illegal downloading's. It provides security features like Video Encryption, Backend Authentication & Dynamic Watermarking.
If you intend to protect your video from piracy, this is a great choice for you. You can prevent further downloading and sharing of your video files on other platforms.
This plugin uses a Secret Key in order to find and embed the video file. Once the video has been embedded, it can be viewed on the WordPress website without any lag. Furthermore, any attempt to download the video will be prevented by VdoCipher itself. 
You can create an account on VdoCipher. Next an API secret key will be found in the Config section of the dashboard. You will need this API secret key to use the video plugin.
| | |
| --- | --- |
| Pros | Cons |
| Great for video security | Free trial upto only 5GB |
| Prevents illegal downloads | |
| Easy to implement | |
Video PopUp
Price : Free with Paid plans

If your design demands a custom video player that stands out while playing a video, Video Popups might just be the WordPress plugin you need. This plugin lets you make video lightbox popups easily.
This plugin supports videos from popular video hosting services like YouTube, Vimeo, SoundCloud, etc. It also supports independent MP4 videos. You can set the videos to play on page load with proper alignment.
It is completely responsive and mobile-friendly. You can add as many pop-ups as you like. The editor menu lets you customize your player easily without much programming knowledge.
| | |
| --- | --- |
| Pros | Cons |
| Light pop-up really emphasizes your video content. | Issues with thumbnails |
| Great documentation | Autoplay doesn't work in older browsers. |
| Easy to implement | Average customer support. |
| Visual Editor | |
| Responsive and Retina ready | |
Price : Free with available Paid plans

Another YouTube dedicated plugin, Embed Plus for YouTube is the all-in-one solution if your website is only going to have YouTube embedded videos.
This plugin is the highest rated and most popular YouTube plugin because it offers all the services you need to play YouTube videos on your WordPress website.
You can embed a single YouTube video, or you can set up an entire channel or playlists.
It also allows you to premiere your videos or livestream your content. It is relatively faster than most YouTube plugins as it initially loads a lighter version. 
This reduces the load time on your page and prevents any buffering. It has multiple features like simultaneous playback control, better accessibility, volume level initialization, instant HTTP support etc.
| | |
| --- | --- |
| Pros | Cons |
| Very popular and highly rated plugin. | Exclusively plays YouTube videos. |
| Loaded with premium features like Live stream and scheduled premiere. | Free version has limited said features. |
| Easy customizable and easy to set up. | |
| Great support. | |
VideoJs HTML5 Player
Price : Free

VideoJs HTML5 Player is a light-weight plugin to play MP4 media files on a WordPress website. This plugin basically allows you to insert a snippet of code to play MP4 files. HTML5 supports video files and videos from your media library. If you do not require advanced features for your videos, you can opt for this plugin as it is very light, powerful and easy to implement.
Video.js is a web video player built from the ground up for an HTML5 world. It supports HTML5 video and modern streaming formats, as well as YouTube, Vimeo, and even Flash (through plugins, more on that later). The plugin allows you to play videos externally hosted on the Video.js library.
| | |
| --- | --- |
| Pros | Cons |
| Completely free. | Lacks premium features. |
| Open Source. | Requires extra effort to implement |
| Easy documentation and support | |
| Light-weight and powerful | |
ARVE – Advanced Responsive Video Embedder
Price : Free with Paid plans for advanced features.

One of the most popular video player plugins, ARVE is the perfect plugin if you think your website has to be viewed in multiple devices of different sizes.
The free version of this plugin itself has sufficient features to embed and play videos. It is also very SEO friendly. It also has an optional WYSIWYG feature to make editing easier for beginners.
| | |
| --- | --- |
| Pros | Cons |
| Lots of Powerful Tools. | Free version might lack certain features. |
| SEO friendly. | Lacks proper customer support. |
| Supports URL parameters, video alignment, etc.  | |
FV – FlowPlayer Video Player
Price : Free with optional Paid plans

FV Player is a very popular plugin on WordPress. The plugin is completely responsive and is optimal for mobile devices with old browsers.
FV Player helps you customize according to your own web design. Since it is responsive, it can be aligned anywhere without any trouble. It has multiple tools like Google Analytics and Full-Screen mode. This player also allows a playback speed option, which viewers can use to either increase or decrease the speed of the video.
| | |
| --- | --- |
| Pros | Cons |
| Easy to use. | Free version might lack advanced features. |
| Has tools like Google Analytics. | Average customer support. |
| Perfect for responsive websites. | |
Price : Free with in-app Purchases(additional add-ons)

Along with being a great video player plugin, Videopack is also a great editing tool for the videos you play on WordPress. The primary feature of Videopack is its Thumbnail generator. Once the video is present in your Media Library, you can generate a thumbnail for the video or let the plugin randomly select it for you.
The plugin also has the amazing feature of automatically selecting the resolution based on the size of the player. There is also an option for users to manually set a video resolution, if available. This plugin can also play videos as pop-ups.
| | |
| --- | --- |
| Pros | Cons |
| Useful and very fast. | Must have an active and public Instagram account. |
| Has a great Thumbnail generator. | Average customer support. |
| Resolution can be automatically or manually changed. | Monetization requires paying for extra add-ons. |
| Very responsive. | |
Price : Free

WP Video Lightbox is a simple yet powerful Video Player plugin for WordPress Websites. Built with a lot of features, the primary reason why designers choose this plugin is because it embeds videos on a lightbox overlay display.
By default, this plugin only plays video files, YouTube or Vimeo. But it supports iFrame, so if you are using a third-party plugin, you can embed it with an iFrame code snippet.
It also has several media player features like playback speed, autoplay, resize, etc.
| | |
| --- | --- |
| Pros | Cons |
| Lightweight and simple UI | Supports limited video hosting services. |
| Lightbox overlay for emphasis. | Sometimes not mobile-friendly |
Price : Free trial available

WpStream is the perfect choice for broadcasting video content on WordPress. This plugin is built to support broadcasting and monetization. This wp plugin is dedicated for efficient live-streaming, video-on-demand, and pay per view videos. 
The video player is compatible with all browsers, platforms and mobile devices. We can stream using multiple broadcasting softwares like OBS, WireCast, etc. The videos are encrypted despite the category.
Using different payment and e-commerce plugins, you can monetize your content, make them available for subscriptions and turn your live videos into podcasts.
| | |
| --- | --- |
| Pros | Cons |
| An all-in-one player with multiple features. | Free trial limits the features. |
| Ideal for broadcasting. | Slightly expensive. |
| Ideal for online courses and other videos that require paid subscriptions. | |
Price : Free

SmartVideo plugin for WordPress is the best free alternative for paid plugins. It allows you to add optimized and white labeled videos to your WordPress websites without much programming.
It tries to optimize your page by loading the videos 12 times faster than YouTube. It also converts third-party platforms like YouTube or Vimeo to its format to increase the PageSpeed scores.
This plugin can be easily customized and can be integrated with a lot of WordPress widgets. This wp plugin provides unlimited hosting and allows monetization through advertisements.
| | |
| --- | --- |
| Pros | Cons |
| Fully functioned video player. | Poor customer support as per users. |
| Easy integration of videos and ads. | |
| Multiple file formats supported. | |
Price : Free

A very light-weight, yet effective Video Player plugin, Easy Video Player is entirely free and is very easy to use, if you are comfortable with shortcodes in WordPress.
Easy Video Player is like an open-source application, i.e, if you know how to play around with shortcodes, you can customize however you desire. You can set autoplay, loop, and allow resizing.
| | |
| --- | --- |
| Pros | Cons |
| Very light-weight. | Must know how to write shortcodes. |
| Easily customizable | Lacks advanced features by default. |
| Great support and documentation. | |
Conclusion
The above listed Video Plugins for WordPress are widely used and have great documentation. Each plugin has its own unique features and setup procedures. Depending on your needs, you are most likely to find the right plugin for your WordPress website without much trouble. 
If you are looking to host videos, protect premium video content from video piracy we recommend you to explore Vdocipher Plugin. 
FAQs
What are the best video plugins for WordPress?
Some of the best video plugins for WordPress are Vdocipher, Easy Video Player, VideoJs HTML5 Player, and YouTube Embed.
What are Video Plugins used for?
Video Player Plugins help users to easily host videos on websites, broadcast video content, embed a YouTube video on-site, and edit video content.
What are the best live streaming WordPress plugins?
A few of the best Live Streaming WordPress Plugins are WpStream and EmbedPlus for YouTube.
How
do
I
embed
a
video
in
WordPress
?
There are a number of ways to embed video in WordPress, but the most common method is to use a video plugin. Most video plugins will provide you with a shortcode that you can use to embed your video in a post or page.
Supercharge Your Business with Videos
At VdoCipher we maintain the strongest content protection for videos. We also work extremely hard to deliver the best viewer experience. We'd love to hear from you, and help boost your video streaming business.
Free 30-day trial →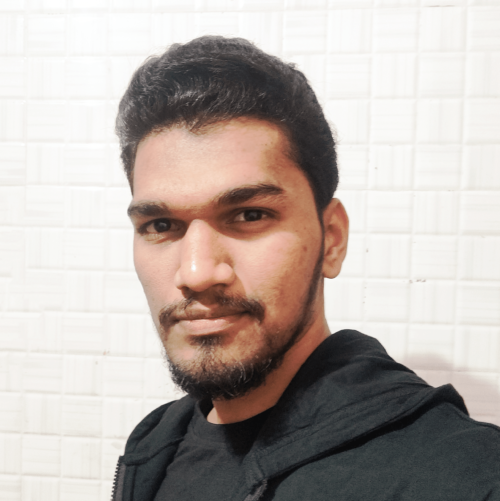 A Digital Marketing pioneer who loves to innovate strategies to effectively market a product through consumer research and data analysis. In addition to this I'm a sports and fitness enthusiast with love for travelling and photography.