Digital Rights Management (DRM) is a concept initially developed in the 1980s. The goal of DRM is to protect the rights of copyright holders and ensure that they get paid for their work. In 1984, the first DRM product as a system was developed, and the first commercial DRM system in 1995. The first DRM system used in a commercially distributed media product was Sega's Dreamcast, released in 1998.
DRM restricts unauthorized access, copying, or use of proprietary or copyrighted information. For years, DRM has protected content in various industries, including the music and film industries. Some DRM systems are used within computer networks to prevent unauthorized access or copying of proprietary or copyrighted information. The simplest way to describe the DRM technology is to control how users can access and use the content.
Just like a product solving a purpose or need, DRM products fulfill the need of video producers to securely distribute their content to authorized audiences. DRM products are basically those that prevent unauthorized access to media files that are not under the user's control. DRM systems usually serve the following needs:
prevent copying
control use (time, place, number of copies made, and so on)
prevent unauthorized distribution and content usage
prevent unauthorized access
What are DRM products?
A product gets defined differently from different perspectives. From the perspective of marketing, it is an object, service, or system that is made available to the end-user on the basis of demand generated for it. From the perspective of retail, a product is just merchandise with value. For manufacturing, products are just raw materials and finished ones. Overall, a product is anything, even an object or service, that can be offered to the market to satisfy the needs and wants of customers.
Similarly, when security is a need, products like DRM are there to safeguard the purpose. As to explain the term DRM; it is a type of technology that controls the use, modification, and distribution of digital content. It uses encryption and other security mechanisms to prevent the illegal use of digital content and devices. A DRM product is designed to protect the copyright of digital content. DRM products work by encrypting the content and then controlling its use. This can include features such as preventing it from being copied or shared or limiting how many times it gets played or downloaded.
DRM products can also be classified just like products as per their use and association. For example, DRM can be used to protect illegal downloads while streaming and also while storing encrypted files. These products can be associated as software services and can also be directly associated with hardware integrations. Again, the purpose of a product needs to be fulfilled, and here it is protection.
Overview of a DRM Product as a System
Generally, a DRM system involves two parts:
a method of preventing the copying of a file
a way to prevent the use of an unauthorized file
This file-based protection implementation involves using a proprietary method to transform the file into a format that is not directly usable by a computer but only restored by the same program that created the file or a program with the same license/key.
This is done by encrypting the file so that it is not possible to restore the original information using a copy of the original file. To reverse the transformation, one needs the decryption key, which is the license you must buy to play the file.
What are the different types of DRM products?
There are many other ways to classify DRM products, including the type of content they can protect, the type of hardware they get installed on, the kind of protection they can use, and many other ways.
A DRM product includes several features. This is why there are various types of DRM products available in the market. Following are the different types of DRM products available in the market.
Video Only DRM: Digital Rights Management (DRM) is a technology to protect copyrighted video content. Video-Only DRM restricts how video can be accessed and used, making it difficult to copy or share the video without permission. Video streaming services use DRM to protect their content from online piracy.
Software Only: This is the simplest and most versatile DRM product available in the market. This product protects your documents without the help of any hardware device. The data stored in the documents are encrypted using public and private keys. The public keys protect the data from unauthorized access. This type of product is inexpensive and protects documents from copying, printing, editing, and distributing.
Web-Based: This is one of the latest technology available in the market. This technology uses a web service to protect documents. Web-based DRM gets implemented through a web browser. It allows protected content to be securely streamed or downloaded to a user's computer. It usually requires the user to log in to a subscription service.
Hardware Only: This is another type of DRM product. Hardware DRM product uses a hardware device to protect digital content from printing, editing, unauthorized access, or sharing.
On a broad classification, DRM products include digital rights management software/digital rights management services and digital rights management hardware.
Major DRM products available in the market
Video DRM Product Overview by VdoCipher
VdoCipher, a secure video-hosting service provider, protects premium video content from unauthorized access, sharing, or downloads using Hollywood Grade DRM-Protected Video Streaming. VdoCipher uses Google Widevine and Apple FairPlay DRM encryption to secure the videos. Any internet plugin or software cannot bypass the security layer to download the videos streamed through VdoCipher. They help in serving video content security to over 2000 business customers in more than 40 countries. Their main features include:
Google Widevine and Apple Fairplay protected DRM encrypted streaming
Dynamic watermarking and screen capture block
Adaptive and Responsive HTML5 player
API and Plugin Integration
Multi CDN Integration
APIs and SDKs
Geo, IP and Time based restrictions
Digify
Digify is a cloud-based data room software and document security solution. It offers an all-in-one integrated solution to secure confidential documents, combining access control, advanced encryption, file tracking, print and download permissions and customizable watermarks.
Access control
Recipient identity verification
Easy cloud import
Copy protection, print & download permissions
Dynamic watermarking
Screen shield
Document expiry & Self-destruct
EditionGuard
EditionGuard is a secure ebook DRM service that helps publishers and content creators protect their digital content from unauthorized copying, printing, and distribution. EditionGuard offers a variety of features to help publishers control how their content is used. EditionGuard automates the eBook fulfillment after an online purchase is made and controls how the ebook is distributed and accessed.
Adobe DRM, Readium LCP and a number of social DRM solutions
Storefront with secure payments and eBook delivery
Dashboard to monitor daily downloads
EPUB, MOBI, and PDF files support
IP address restrictions
API access
Bynder
Bynder offers a centralized solution to manage and distribute digital assets. It helps businesses manage their brand assets, such as images, videos, logos, and documents. With Bynder, businesses can streamline their brand assets in one place, making it easy for employees to find and use the files they need.
Control access and usage rights
Set file expiration date
Track file sharing history
Automatic asset resizing using Dynamic Asset Transformation (DAT)
RedPoints
RedPoint DRM software automatically detects and removes entertainment logins or software that are resold online. Marketplaces and other online platforms are scanned using bot-powered search to find online infringements. Alleged infringements are validated through a validation process to prove infringement. Finally, the system removes and blocks the activation keys that are infringing your digital rights.
Bot-powered search
Self-improving detection
Visual cards to review potential infringements
Automatic takedown trigger
Dashboard to track important data and metrics
DRM Product as Software and Services
Digital rights management (DRM) is a technology used to control access to digital content and devices. DRM software protects digital files from being copied or shared without permission. DRM software is programs or applications to protect the copyrights of digital content and controls how users can access and use digital content.
A DRM software secures digital content such as music, movies, audio and video files, eBooks, and software. It can also restrict access to devices, such as smartphones or tablets to view or listen to digital content.
In other words, Digital rights management (DRM) services are software applications used by copyright holders to protect their intellectual property from unauthorized use. DRM services restrict access to digital content, track and monitor how that content is used, or both.
Features of DRM Software
The most common DRM Software features include content protection, copy protection, and access control.
Content Protection
DRM Content Protection protects digital content from being copied and distributed illegally. It controls how users can access and use digital content and prevent unauthorized copying and sharing.
Content Protection is an umbrella term for several Digital Rights Management technologies that restrict access to certain kinds of content. It is generally used to limit access to media files but can be used for other types of content.
Copy Protection
Copy protection is a mechanism used in DRM to prevent unauthorized copying of digital media. It's implemented in digital rights management software, restricting how users can copy or share digital files.
The primary mechanism of copy protection in DRM is to encrypt the digital content only to access and use by authorized users.
Access Control
Access control in DRM is the combination of security and access control mechanisms that determine who has access to digital content and grant or prevent access to this content. It is a DRM feature that allows you to control who can access your content. You can specify a list of authorized users who can view or listen to your content.
Access control in DRM is a mechanism to grant or deny access to digital content and the security mechanisms and identity management components.
Digital Rights Management product as Hardware
Digital rights management hardware is used to protect digital content and used for various purposes. For example, the manufacturers of television sets are using the hardware to prevent users from accessing other channels' content.
Digital rights management hardware is a physical device used to manage digital rights. This can include USB tokens, smart cards, or dongles. The hardware protects and controls access to digital content such as music, movies, and software. Typically, the hardware will contain a cryptographic key to unlock the content.
Web-Based DRM Product
Web-based DRM is a technology that allows digital content security from unauthorized access and use. The content is stored on a remote server and accessed by authorized users through a web browser. Web-based DRM technology uses various methods to protect the content, including password protection, user authentication, and encryption.
Benefits of using DRM products to protect video content?
Following are the benefits of using a DRM product to protect your digital content.
Protection of Intellectual Property: The most important benefit of using DRM products is that it helps you protect your intellectual property. For example, you can use DRM technology to protect your content from being available for free download.
Control over the content: Using the DRM technology, you can control how the users can access the videos. For example, you can manage the number of times and devices a video is accessed.
Sharing: When you use the DRM products, you can share the content with the DRM technology people. For example, you can share videos with the people who have view rights for your media file.
Security: This technology helps you secure your digital content like music files, videos, ebooks from unauthorized access and use. For example, you can secure your videos from unauthorized manipulation, copying, and distribution.
You can use the DRM technology only if you have the right software and integration. DRM covers audio and video, software, ebooks, computer games, etc. In the case of videos, content providers want to ensure that their videos are not copied and shared without permission and can monetize their videos. Service providers want to protect their networks from the high bandwidth demands of video traffic. Device manufacturers want to ensure that their devices can playback authorized videos and not be used to distribute unauthorized videos.
FAQs
---
What is Identity Management in DRM?
Identity management in DRM is the management of identity attributes to enable access to digital content.
What are the most common types of DRM?
The most common type of DRM is the software-based DRM which is used to protect the digital content.
What is the main advantage of using DRM?
The advantages of using DRM are that it helps in protecting the digital content from being copied, edited or distributed freely.
Supercharge Your Business with Videos
At VdoCipher we maintain the strongest content protection for videos. We also work extremely hard to deliver the best viewer experience. We'd love to hear from you, and help boost your video streaming business.
Free 30-day trial →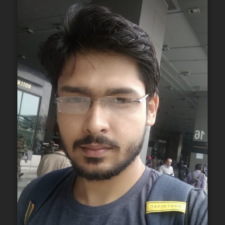 My expertise focuses on DRM encryption, CDN technologies, and streamlining marketing campaigns to drive engagement and growth. At VdoCipher, I've significantly enhanced digital experiences and contributed to in-depth technical discussions in the eLearning, Media, and Security sectors, showcasing a commitment to innovation and excellence in the digital landscape.