Gone are the days of TV subscriptions and DVD rentals.
Video on demand (VoD) services are ushering in an era of convenience for the digital consumer. These are newer, sometimes much affordable, alternatives to cable entertainment. Connectivity allows consumers to shift to VOD platforms, without sacrificing quality content.
Now, all eyes are on Asia as it's predicted to be the main driver of growth in the VOD industry.
Here's a list of best VoD platforms used among Asians.
What is a VOD Platform?
A platform that allows users to access video content with their own time preferences. Without any schedule you can watch content anywhere from any device. Users will have a complete control to pause, fast forward content. 
Example: Netflix, Disney+ are few of the top VOD platforms.
Video-on-Demand from China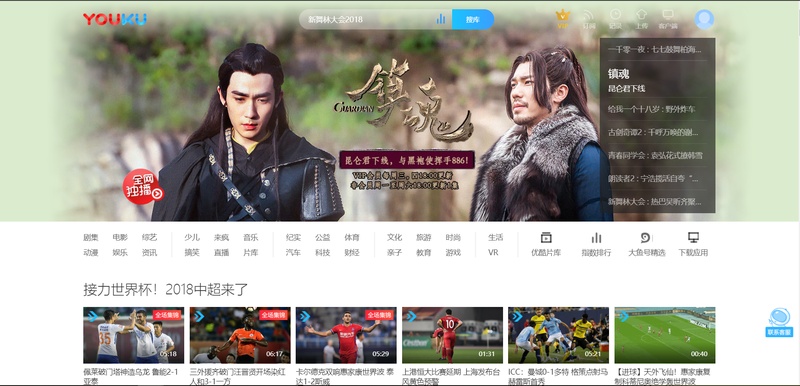 Platforms:Web, iOS, Android, PC, Smart TV
Countries: China
The most populous nation in the world occupies almost half (47%) of Asia's video on demand (VOD) market. Yet the Chinese don't turn to global brands such as Netflix and YouTube. They stream in local websites, one of which is Youku Tudou.
Founded September 2005, Youku Tudou started out as China's version of YouTube. E-commerce giant Alibaba acquired the company later on in 2016. It has seen tremendous growth since then, clocking in 500 million users monthly.
The VOD platform allows users to view, search, and share videos through many devices. It has a vast video library—from TV dramas, music videos, interviews, and the like. Like Netflix, it also offers a subscription service for its video content.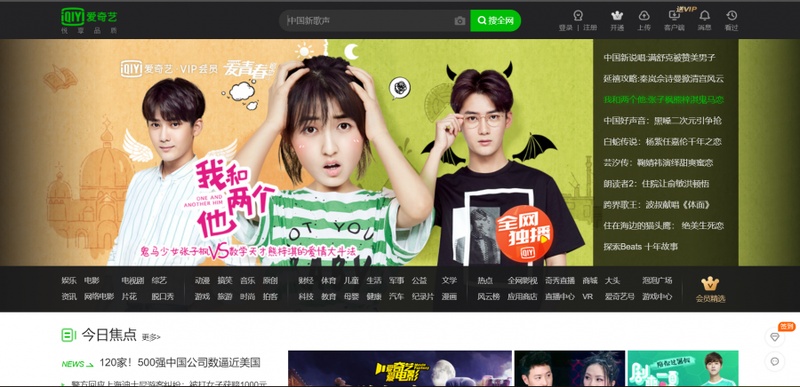 Platforms: Web, iOS, Android, PC, Smart TV
Countries: China
Iqiyi is also one of China's top subscription sites for video on demand. Baidu, China's largest search engine company, launched Iqiyi in April 2010. It is currently the largest VOD platform in terms of hours spent, nearly 6 billion hours per month. The video on-demand website also amasses 500 million active users monthly.
Iqiyi offers a hybrid freemium and subscription model. Their users can watch videos free of charge, although these are not free of ads. Premium subscribers, on the other hand, have access to ad-free video streaming, as well as exclusive releases. The streaming site also established entertainment production companies to create their video content.
Users of the VOD platform also have access to graphic novels, online games, and merchandise from the company's intellectual property.

Platforms: Web, iOS, Android
Countries: China
Tencent Video is also leading China's video on demand pack. Tencent, the makers of messaging services WeChat and QQ, created this subscription service in April 2011. The VOD platform has 62.59 million paid subscribers as of February 2018. It also reached 137 million daily active users in the fourth quarter of 2017.
The streaming service attributes its massive success through their commitment to delivering high-quality content. Their self-commissioned programs consist of TV drama series, movies, variety shows, and more; which contributed to users watching more hours on the website. Its comprehensive library also contained exclusive HBO content—the only one in China—so subscribers can get caught up with well-beloved shows like Game of Thrones.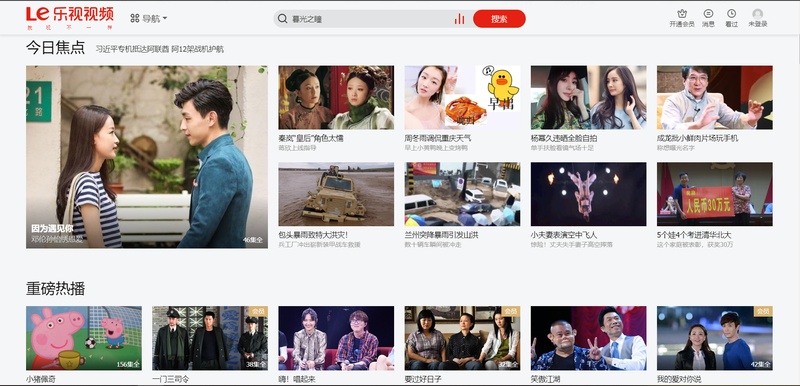 Platforms: Web, iOS, Android
Countries: China
Way before Netflix delivered the video on demand experience, LeTV was first. Released in 2004, it is now one of the largest online companies in China, currently valued at US$6.43 billion.
LeTV provides an extensive library with over 100,000 TV episodes and 5,000 film titles. It specializes in film and television drama, both from local and international productions. The VOD platform offers free, ad-supported content, subscription options, and pay-per-view content.
Video-on-Demand from Southeast Asia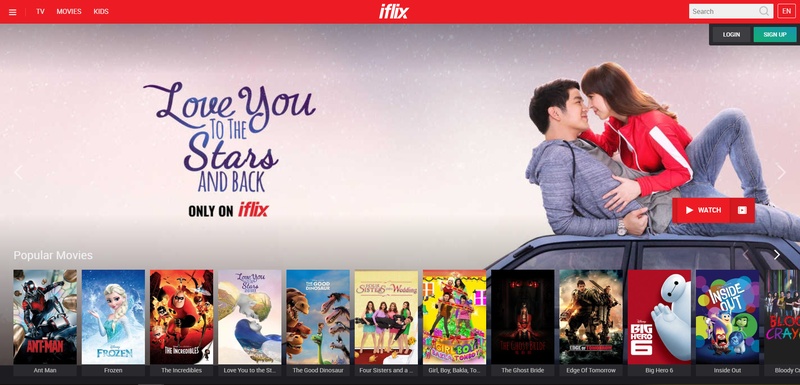 Platforms: Web, iOS, Android
Countries: Malaysia, Indonesia, Philippines, Brunei, Thailand, Vietnam, Cambodia, Myanmar, Pakistan, Nepal, Bangladesh, Sri Lanka, Maldives
More Asian VOD platforms, particularly in Southeast Asia, are getting a hold of the emerging middle-class population. Like Iflix: it prides itself on delivering high-quality content in developing markets. This approach gained them 15 million subscribers since it started in 2015.
Iflix has a vast library of local and international entertainment available for streaming and downloading. It uses a localized model not only for content, as they adapt their payment options depending on the country. Philippine users, for example, can pay through prepaid data instead of using a credit card service. It also lets you watch video on demand for one low monthly fee, along with 30 days of unlimited VIP access.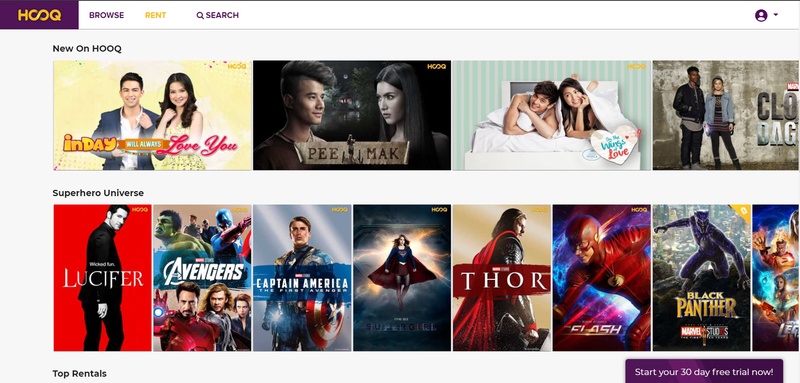 Platforms: Web, iOS, Android
Countries: India, Indonesia, Philippines, Singapore, Thailand
Entertainment companies Sony Pictures Entertainment and WarnerMedia, and Singaporean telecom Singtel released the video on demand service in 2016. It is the market leader in highly-populated Indonesia, amassing 20% active app users in the country.
Aside from a proportional yet vast amount of local and foreign releases, what makes HOOQ stand out is its "sachet pricing". It will be the first to launch daily pricing options for as low as US$0.25. The VOD platform also offers a freemium, ad-free option for its subscribers. Customers can watch the first episode of all TV series for free.
Platforms: Web, iOS, Android
Countries: Hong Kong, Malaysia, Singapore, India, Indonesia, Philippines, Thailand
With the recent global interest in Korean culture, one must surf through the K-waves: and Viu offers that. Hong Kong telecom PCCW released the service in October 2015. Since then, it has gained 16 million monthly active users as of April 2018.
The VOD platform is a treasure trove of Kdramas, as well as other original Asian content. Episodes first released on cable TV are uploaded hours after the telecast, complete with accurate subtitles. You can use the video on demand service for free, although these are ad-supported. Premium subscribers, on the other hand, get extra features such as watching in HD.
Build Your VOD Platform With Vdocipher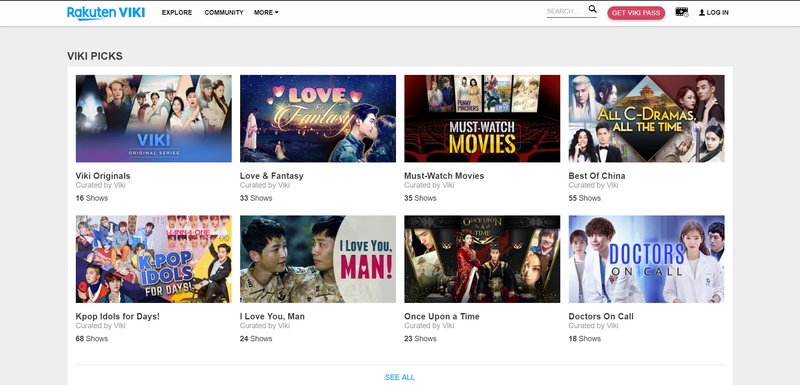 Platforms: Web, iOS, Android, Smart TV (Android, Apple, Amazon Fire, Roku)
Countries: Worldwide (based in San Francisco, Singapore, Tokyo, and Seoul)
Viki is a video on demand website founded in Singapore in 2007. Rakuten Group of Companies acquired Viki three years after, joining big tech giants such as Viber and Lyft. Following the deal, the service garnered 35 million monthly active users.
The service differentiates itself from making the Asian experience global and communal. Although users can access it from anywhere in the world, its library is primarily Asian. Unlike most streaming services that are more for solitary binging, the VOD platform emphasizes the fan experience. Viki users can create "fan collections", also building communities by allowing fans to interact with each other through timed comments. Plus, they have a LEARN mode that allows users to pick up the languages of the content they're watching.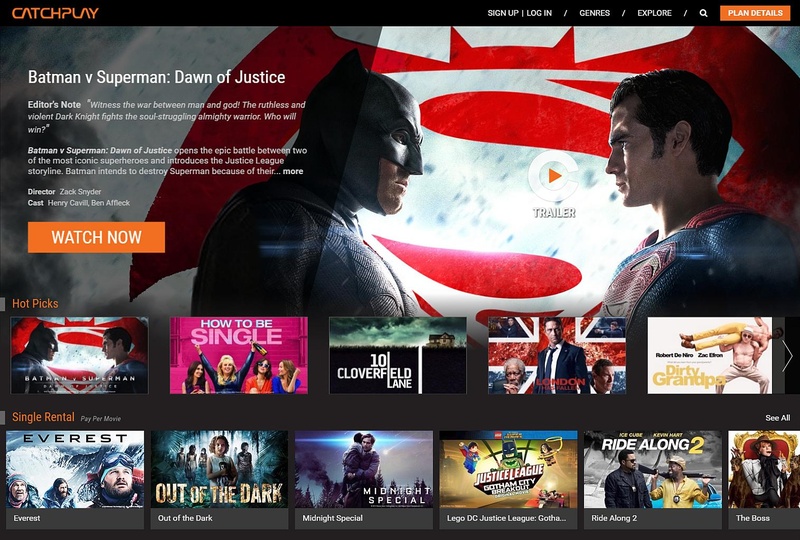 Platforms: Web, iOS, Android, Smart TV (Apple TV, Chromecast)
Countries: Indonesia, Singapore, Taiwan
Launched in early 2013, Catchplay is an over-the-top (OTT) streaming company based in Taiwan. Its VOD platform reached around one million subscribers, making it one of the most popular digital movie channels in Taiwan.
Users can access Catchplay through transactional and subscription video on demand. Aside from having an unlimited-use film library that provides detailed browsing information, Catchplay has a rental service for newer movies. It also allows easy-switching of viewing devices without interruption. Users can watch for free, while premium subscribers can pay for US$9.50 monthly.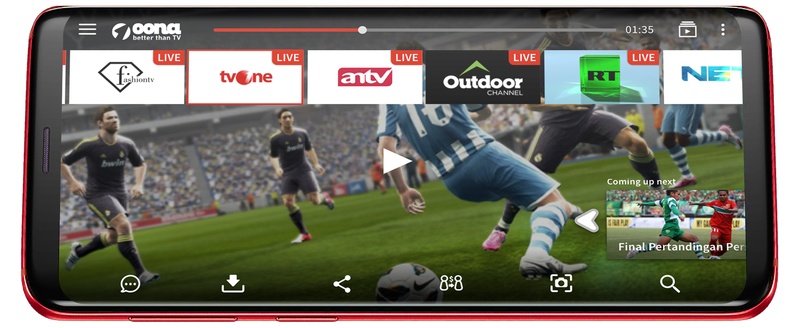 Platforms: iOS, Android
Countries: Indonesia
OONA is an advertising-centered VOD platform created in 2017, allowing users to watch TV for free. Its recent partnership with communications giant Telkom Indonesia allows 185 million Indonesians to have subscription-less content.
OONA tags itself as the "YouTube of TV". It's free, no subscription nor data needed. Viewers can watch their favorite show when they want, how they want, without commitments. One of its unique selling points in a virtual currency called tcoins, which can be redeemed for Telcom Indonesian products and other goods.
Video-on-Demand from India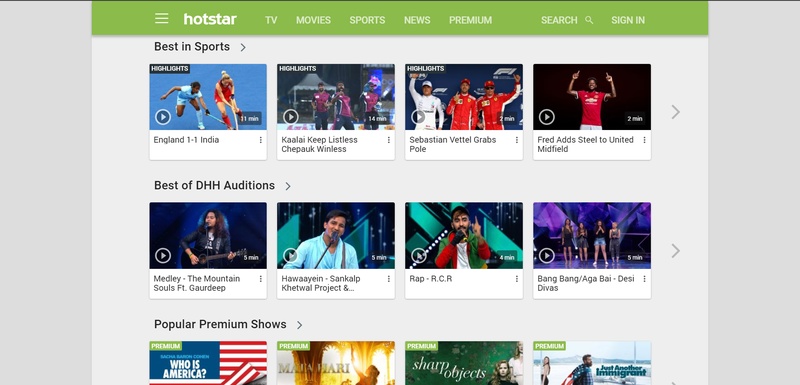 Platforms: Web, iOS, Android, Smart TV (Apple TV)
Countries: India
A significant chunk of the Asian video on demand market is India, which streaming users ballooned to 49.8 million in 2018. One of the huge players in the Indian VOD scene is Hotstar. Their humongous success is evident on the first 40 days of its launch, as they have amassed 10 million app downloads.
Hotstar is a VOD platform that offers live video streaming, hence the record-breaking number of users in the app. This allows the users to watch live sports such as cricket, the Premier League, and Formula 1 with ease.
It also provides Bollywood content, alongside American shows and blockbusters. Users have the option to browse a huge amount of ad-supported content for free or choose premium membership plans which are monthly-recurring.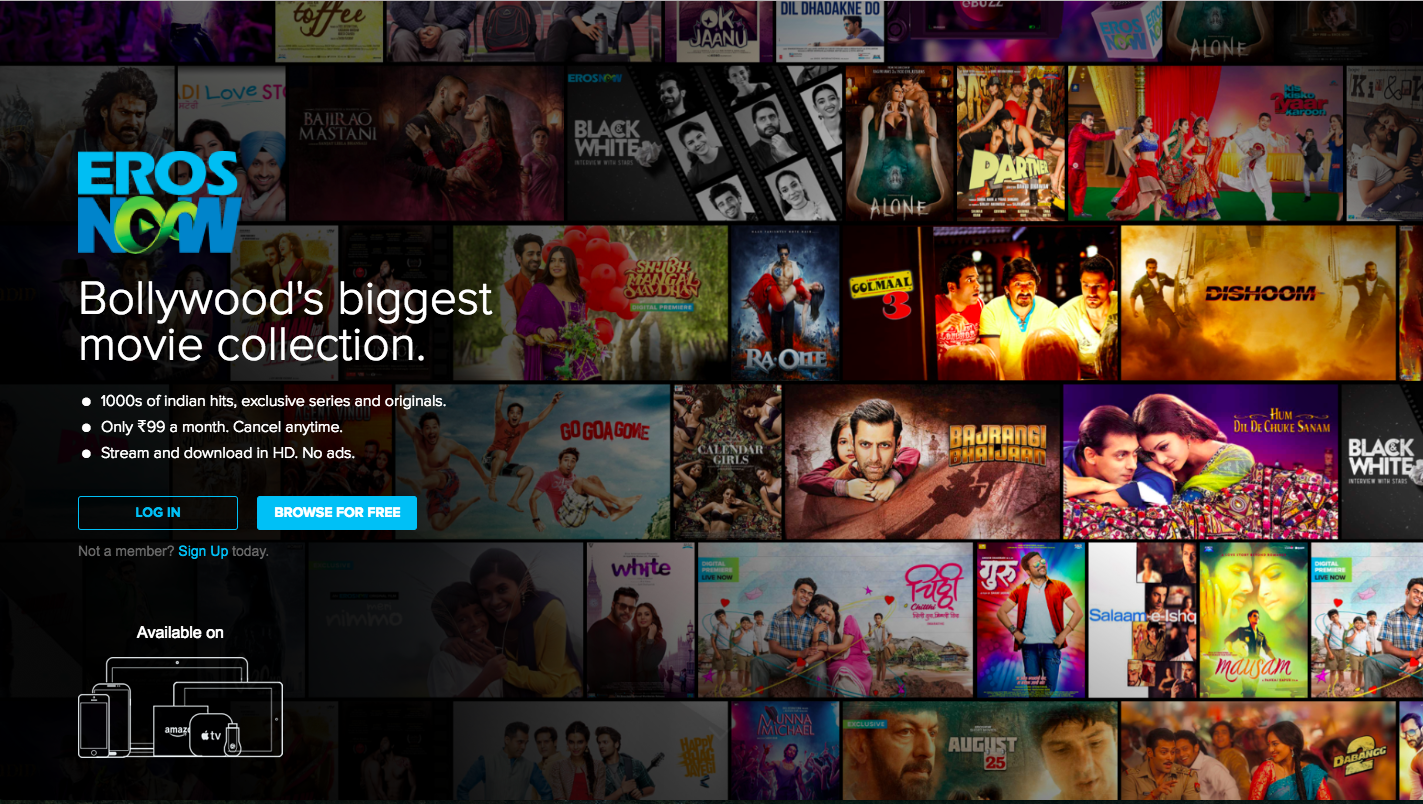 Platforms: Web, iOS, Android, Smart TV (Apple TV, Android TV, Roku, Google Chromecast)
Countries: Worldwide (based in India)
Probably one of the oldest in this list, Eros Now is India's go-to VOD platform ever since August 2004. It prides in having the widest range of music and movies in several Indian languages. Currently, they have 100 million registered users and 7.9 million paying subscribers.
While local competitor Hotstar specialized in sports, Eros Now is a gold mine for music videos. Alongside these MVs was the vast content of Bollywood movies (over 10,000!), letting anyone from the world access Indian entertainment. The service has the basic option which allows you to watch unlimited music videos, music, movie trailers and shorts for free. Premium users, on the other hand, have the access to unlimited movies and TV shows and more video on demand.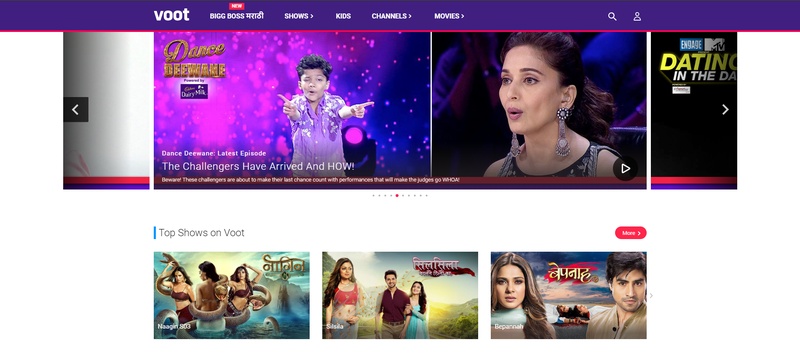 Platforms: Web, iOS, Android
Countries: India
Voot is the video on demand arm of Indian channel Viacom 18. Coming from one of India's largest growing media networks, it aims to deliver fresh content. It has 32 million active monthly users, spending an average of 50 minutes per day.
Users can search from Voot's library containing 45,000 hours, which includes TV shows, films, cartoons and originals from MTV, Nickelodeon, and more. The best part of this VOD platform? It's free.
Video-on-Demand from South Korea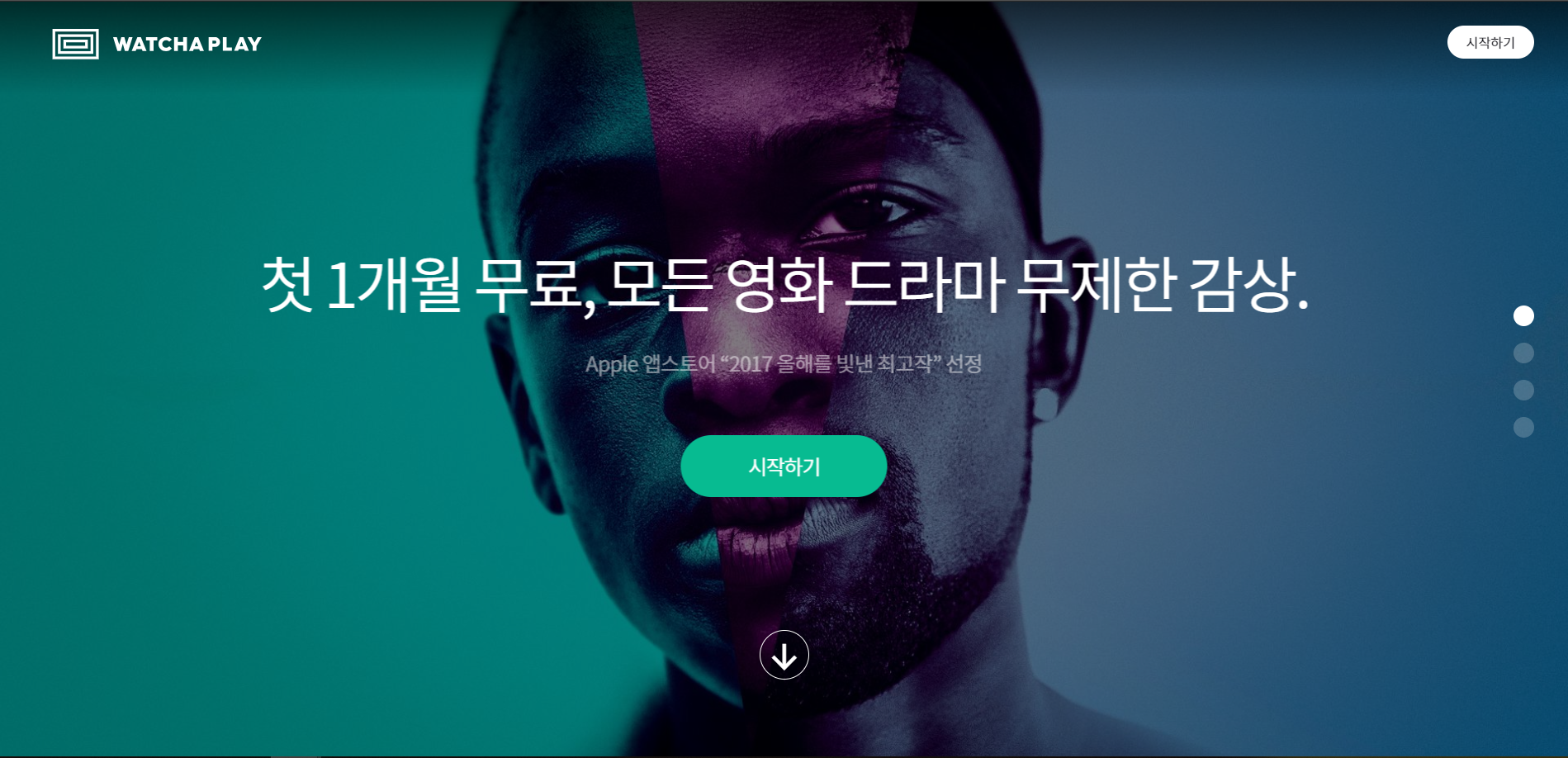 Platforms: Web
Countries: South Korea
Watcha Play is a subscription VOD platform which rolled out last January 2016. It has been gaining traction in the Korean video on demand market, having 640,000 subscribers so far.
Dubbed as the "Korean Netflix", Watcha Play's fee is cheaper than Netflix's charge, despite giving the same amount of local and foreign content. The movies are collated from Watcha, a "machine-learning-driven personalized content recommendation service". This allows their users to get the best recommendations on what they'll watch.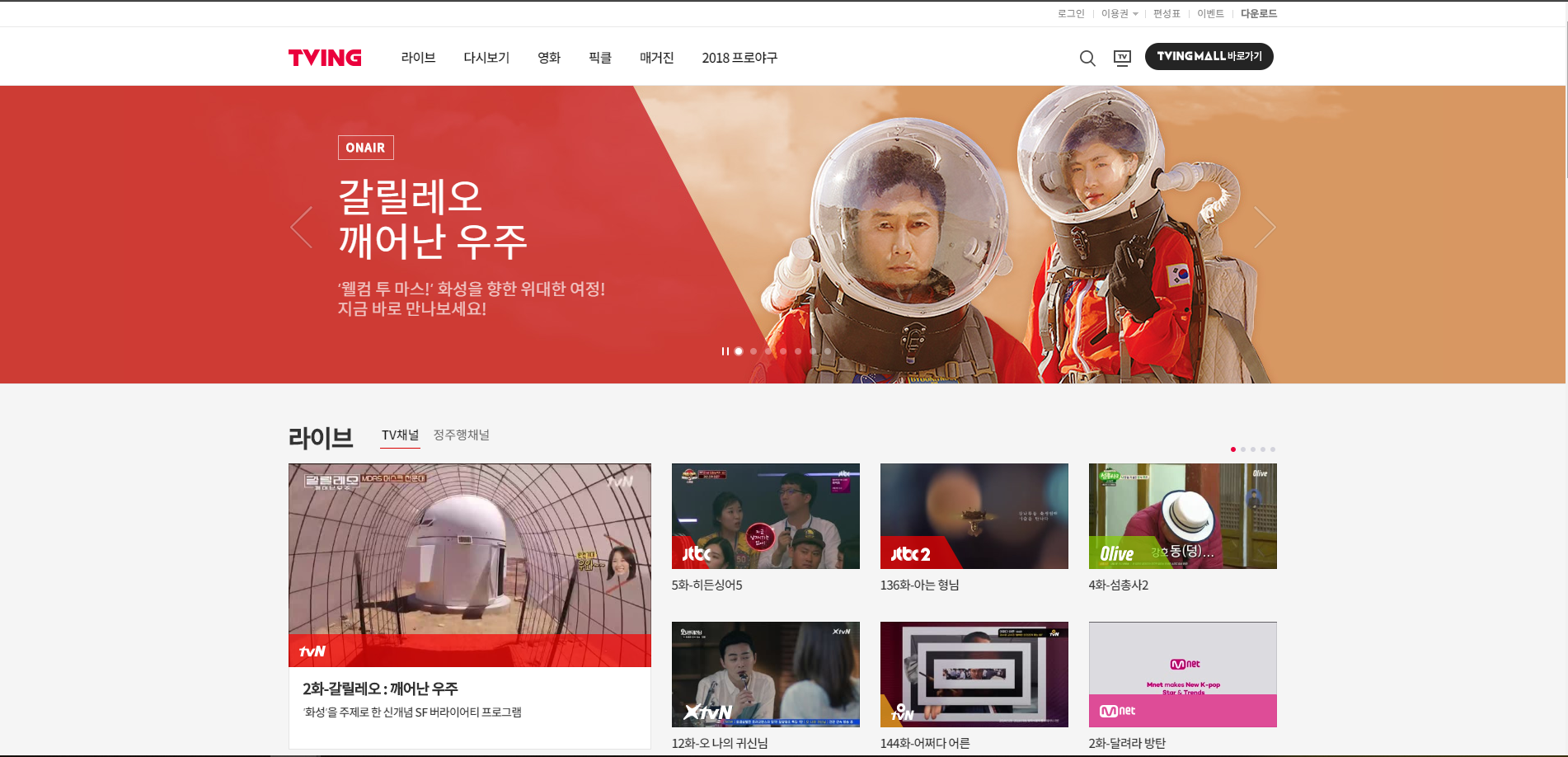 Platforms: Web, iOS, Android
Countries: South Korea
One of Korea's video on demand pioneers, Tving continues to provide high-quality streaming services. CJ E&M, a Korean entertainment company, acquired it in 2016. Since then, it has 7 million subscribers and 8 million app downloaders.
Tving offers not only CJ E&M content, but they're also expanding to providing clips from other networks. The VOD platform is aiming to give unlimited movie screenings and live professional baseball games in the future. Recently it launched its global counterpart, Global Tving, where people all over the world can watch content in real time.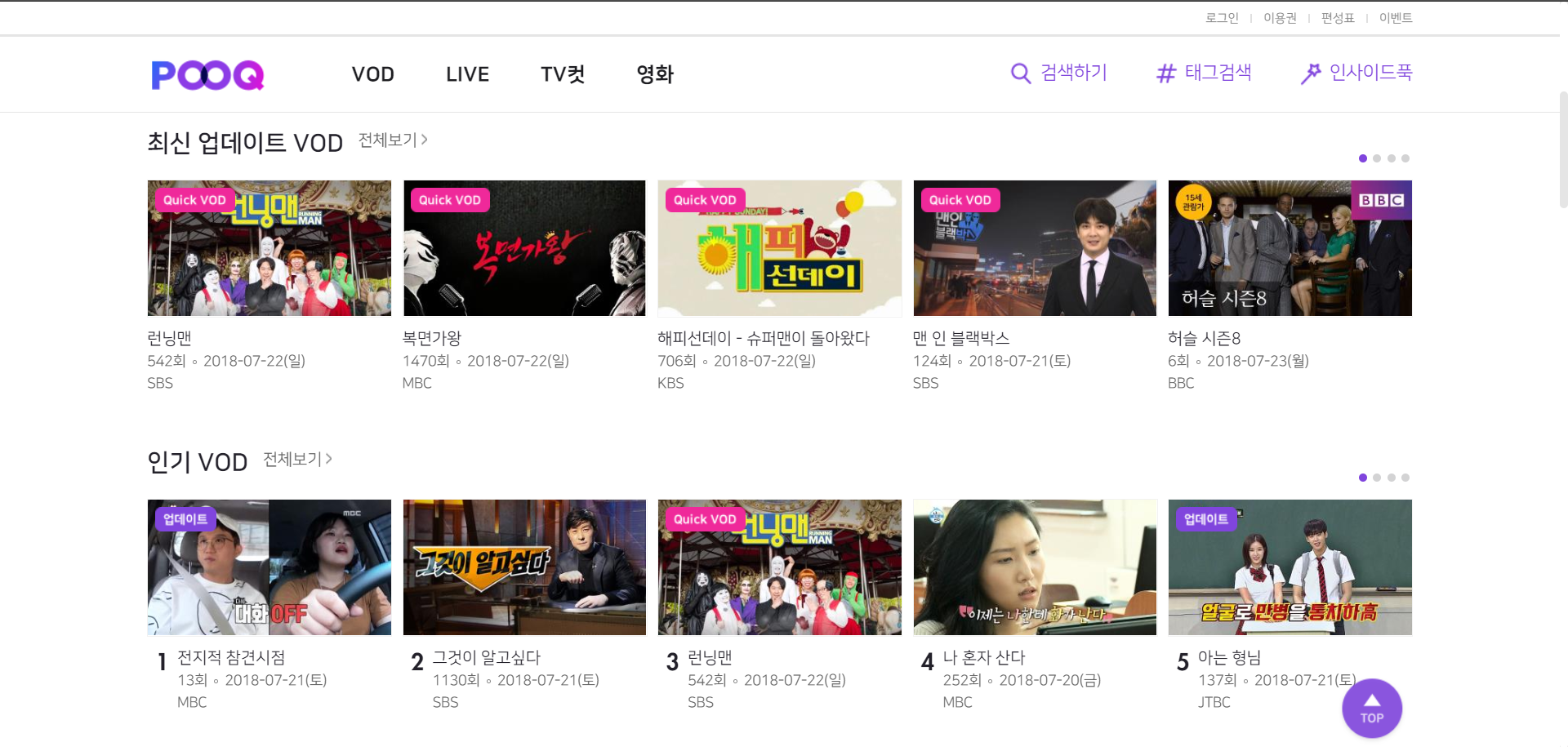 Platforms: Web, iOS, Android, Smart TV (Google TV, Samsung TV, LG Smart TV, Chromecast)
Countries: South Korea
Pooq is a VOD platform established in 2012. It is the joint venture of KBS, MBC, and SBS, three of Korea's biggest broadcasting companies. As of October 2017, it has 3 million registered users, making it Korea's #1 OTT online video player.
Pooq delivers real-time streaming from 64 different channels. It also has a library of 6,000 movies and TV series, including content from BBC and Cartoon Network.
Other Video-on-Demand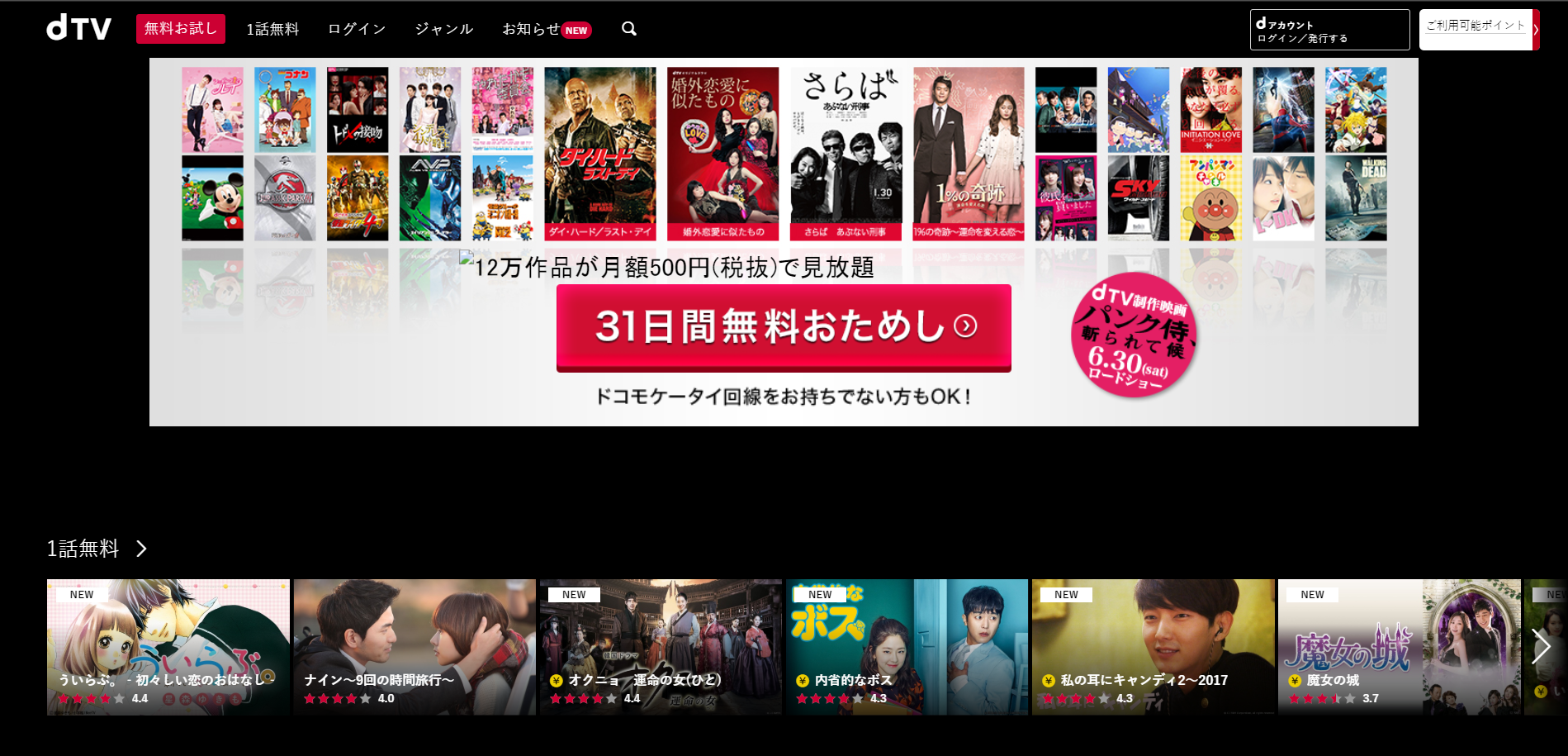 Platforms: Web, iOS, Android, Smart TV
Countries: Japan
Although Japan's video on demand market is relatively new, forecasts say that it will grow to US$2.4 billion in 2022. dTV is Japan's market leader, occupying 20.3% share among other VOD platforms. It is a joint venture with entertainment company Avex Broadcasting and Communications, and mobile operator NTT Docomo. Estimates say the service has more than 4.51 million subscribers.
dTv delivers 120,000 titles from different genres, from 13 channels. Subscription and movie rental services are offered, and these are charged by title and format.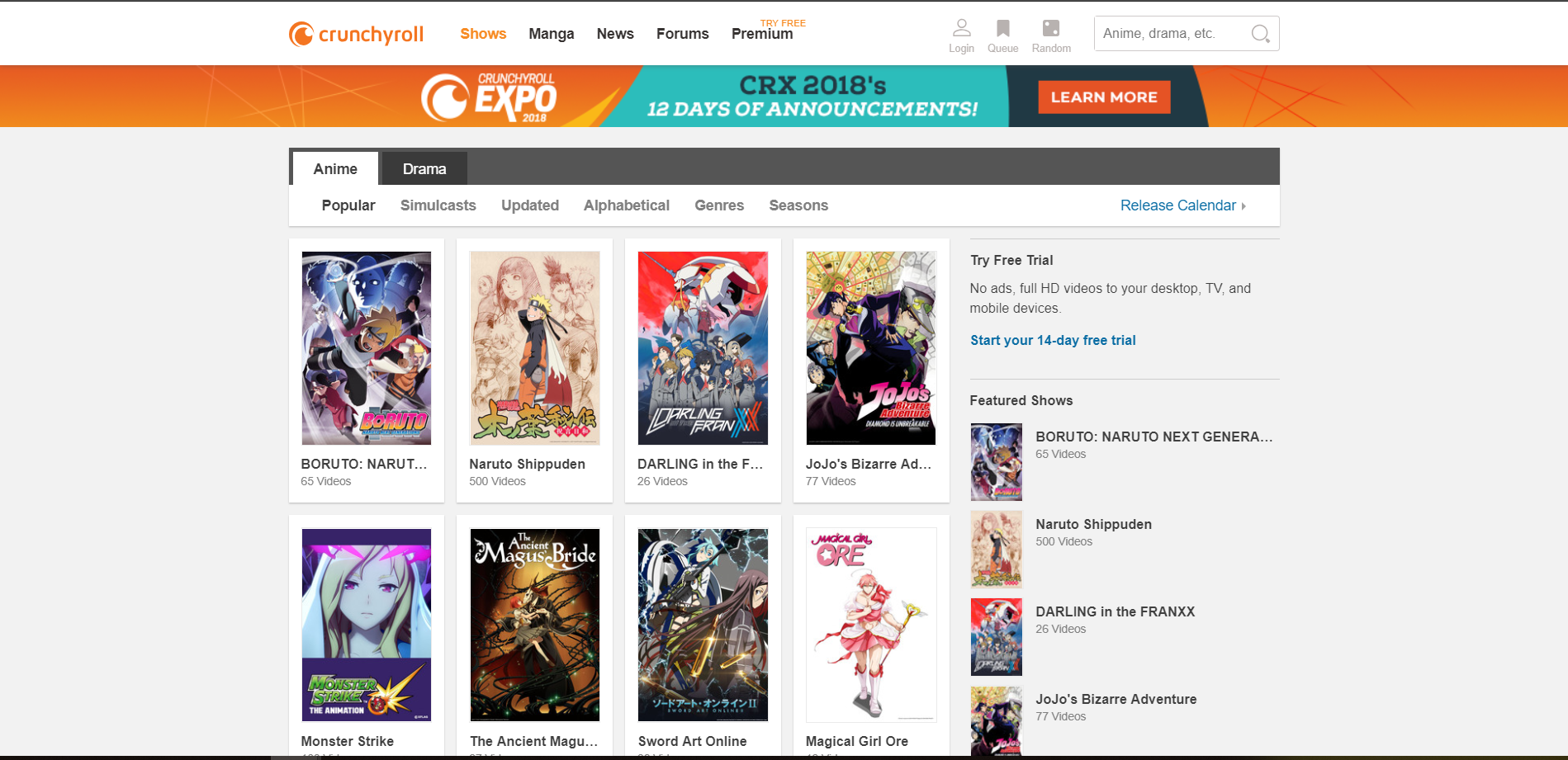 Platforms: Web, iOS, Android, Smart TV (Chromecast, Apple TV), Windows 10, and game consoles
Countries: Worldwide (based on the USA)
Crunchyroll is the largest streaming service focused on Japanese animation (anime) and East Asian content. Started in May 2006, it grew into 35 million community members worldwide.
The VOD platform provides over 900 anime shows and 200 dramas, including fan favorites such as Naruto and Fullmetal Alchemist. Free users can access a small library of content, along with the advertisements. A 14-day free trial is also an option for new users.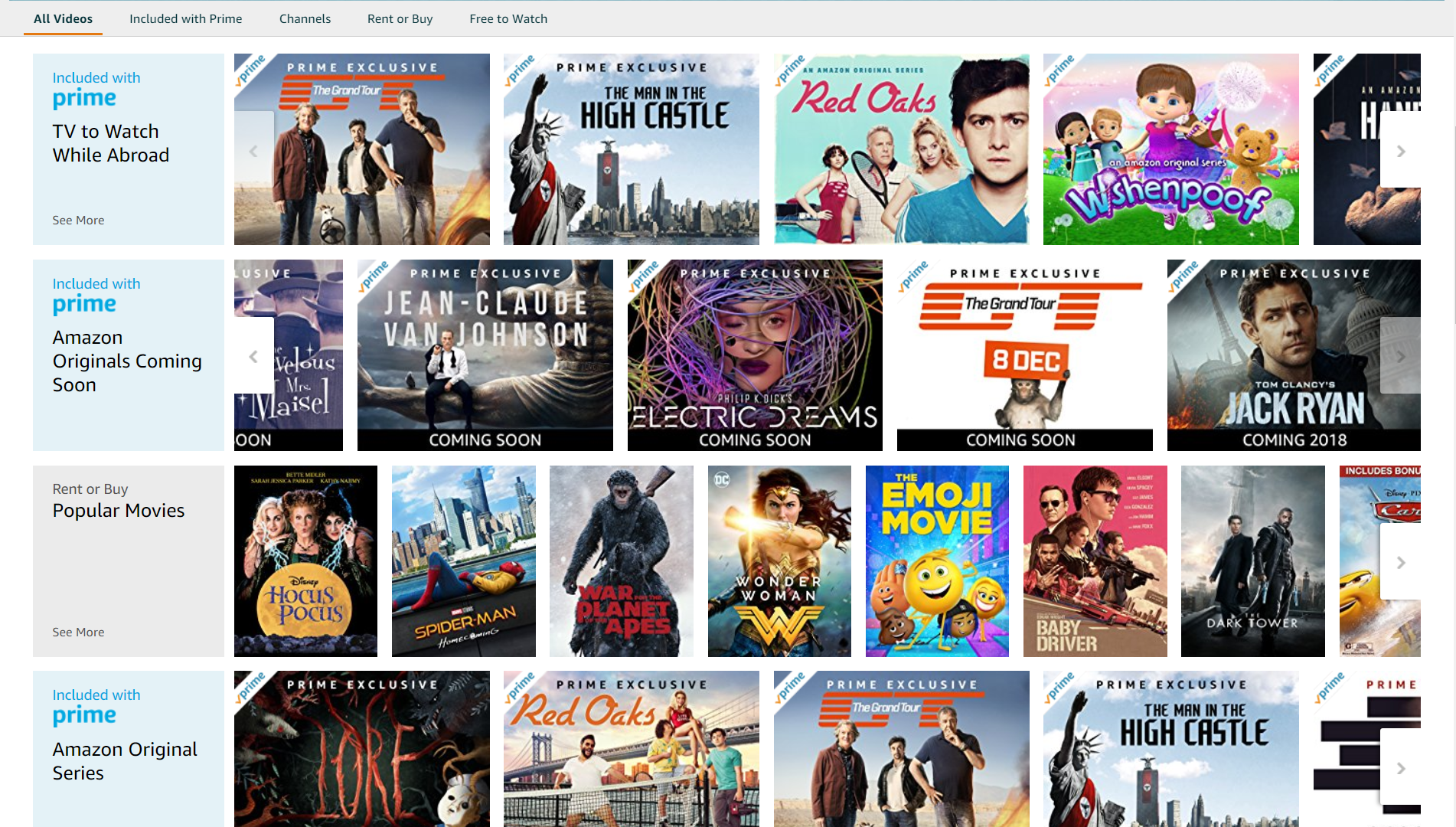 Platforms: Web, iOS, Android, Smart TVs, Windows 10, set-top boxes, and game consoles
Countries: Cambodia, Hong Kong, Japan, Indonesia, India, Malaysia, Philippines, Singapore, Taiwan, Thailand, and Vietnam
Of course, the mainstream Western services will eventually find its way in Asia. Amazon Prime Video launched its VOD platform in 11 Asian countries last 2016. It is the streaming platform of the biggest e-commerce website in the world, containing critically-acclaimed shows like Transparent, and Mozart in the Jungle.
Customers can try out free for seven days, as well as sign up for the service at US$2.99 for the first six months. Subscribers are also given a Twitch Prime membership, granting them exclusive content on the said gaming platform

Platforms: Web, iOS, Android, Smart TVs, Windows 10, set-top boxes, and game consoles
Countries: Hong Kong, India, Indonesia, Japan, Malaysia, Nepal, Pakistan, Philippines, Singapore, South Korea, Sri Lanka, Taiwan, Thailand, Vietnam
The last name on the list is the leading name in the industry. Netflix changed the face of video on demand through providing binge-able original content. Its global expansion in 2016 cemented itself as an entertainment powerhouse.
The quality didn't change, as Asians can chill to shows such as Stranger Things, Westworld, and Narcos, among many others. Premium users can create different profiles for every person using Netflix, allowing it to give recommended content for each.
How to build your own Video On Demand Platform?
Video on demand industry is projected to grow at a rate of 3.6% by 2024. It is a good opportunity for content creators to create content and build their own video on demand website. 
Content: To get started, plan your type of content for the audience. Content can be of any industry like entertainment, sports, education etc 
Video Monetization: You can explore various monetization methods. In advertisements you can show other companies ads on your own platform. With a subscription model similar to netflix you can charge on a monthly basis for content access. In the Pay-Per-View model charges are applied on watching a specific video like conferences, events or shows.
VOD Streaming Requirements: 
Make sure

to have a good internet connection to stream high quality videos. 

Select a good hosting solution and CDN that offers quick video access. 

A Video streaming service should have robust security for authorized content access. Security features like DRM, Watermark, Restricted Domains can safeguard your content. 
Vdocipher offers a content management system to host your video content with advanced features like DRM encryption, Unlimited Video Storage, Video Analytics, Smart HTML5 Player.
VOD platform
Despite hundreds of VOD streaming options at their disposal, most Asians prefer to copy pirated content. If you are looking to launch a VOD platform with the highest video piracy protection, have a 30 day free trial at VdoCipher. 
Supercharge Your Business with Videos
At VdoCipher we maintain the strongest content protection for videos. We also work extremely hard to deliver the best viewer experience. We'd love to hear from you, and help boost your video streaming business.
Free 30-day trial →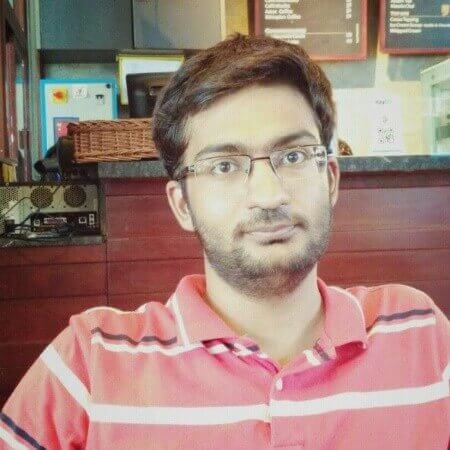 CEO, VdoCipher. Writes about video tech, ed tech and media tech.