With the rapid growth of video hosting & streaming platforms, businesses are now looking out for a more secure, reliable & scalable cloud video hosting platform. Especially in these COVID times where people are consuming a lot more content than ever before. Cloud video hosting reduces the need for infrastructure as compared to traditional video hosting. This is the reason businesses are launching or scaling on cloud video hosting nowadays.
However, when it comes to choosing a cloud video hosting solution for businesses, it is never an easy task to fulfil. Every business has its own set of requirements as far as video hosting is concerned. So, what can be the top requirements for a business that deals with video hosting?
Here in this blog, we'll be taking you through cloud video hosting, its importance & its benefits. We'll also cover some key features to consider while looking out for a cloud video hosting solution. Here we go then…
Let's dive into it.

What is Cloud?
Before getting started on cloud video hosting platforms, let us first understand what exactly is Cloud in terms of technology.
With the rise in popularity of video hosting platforms, there has been a significant increase in online content consumption. Millions of data sets need to be stored somewhere and a single physical infrastructure isn't gonna solve any purpose. So what solution do we have for this? And this is where the "Cloud" comes into the picture. It helps companies overcome this huge challenge and save big bucks for them.
A cloud can be said as a bundle of remotely distributed servers globally. It includes the applications and the databases that are stored and run on these servers. This cloud technology has enabled businesses to store and access a huge amount of data without any hassle, with low overhead costs & less maintenance.
What is a Cloud Video Hosting?
Cloud video streaming is a process of hosting and streaming videos on cloud servers only instead of using on-premise servers. Many businesses and broadcasters are now moving on to cloud streaming services. Cloud streaming with a SaaS solution can greatly simplify the streaming process for broadcasters.
With cloud streaming, you can easily scale on-demand according to your traffic compared to an on-premise setup. You don't have to worry about maintaining on-premise servers and other infrastructure. Also, you don't have to heavily invest in hardware and can focus on creating and delivering quality content rather than staying involved in technical issues.
More importantly, when live events are conducted and traffic is lower, broadcasters won't have to bear big losses for expensive servers sitting idle.
How Does Cloud Video Streaming Work?
Cloud streaming is done with a network of cloud servers where the video files are hosted and then delivered smoothly to the content viewers. Once you upload the files, they're encoded and transcoded into multiple playback formats to make sure the streaming is done smoothly in low-internet areas as well.
The video transcoding process is followed to create multiple versions of each video with minimal effort or any additional set of resources required. This makes sure that the video content can be shared almost on any device wherever the audience wants.
What is Cloud Video Encoding?
Video encoding involves the conversion of raw or uncompressed video files from one format to another. The process of video encoding is mostly used with video transcoding, however, there's a slight difference between the 2 processes. In video encoding, the raw files are converted to another format, whereas, video transcoding converts one format to another.
In video encoding, not all the information is originally kept in the video, hence it is a lossy process. The final version of the video is the best approximation of the original video.
Video encoding is done for many reasons like – reducing file size, changing video resolution, changing the audio format, or having videos of different video bitrates.
Video encoding helps in 2 things – streaming & compatibility i.e. your videos can be streamed seamlessly on a large set of devices & platforms without any compatibility issues.
For more details on what encoding is, how it works, the most popular codecs, and more, check out our definitive guide to video encoding. If you want to know more about, what is transcoding, you can visit the blog linked.
What is Cloud Video Transcoding?
The terms encoding and transcoding are sometimes used interchangeably, in spite of the use-case difference between the two.
Transcoding involves decoding a video file from one format to an uncompressed format. The transcoded data is then encoded to the desired format. Video transcoding is done when the video is moved from a source to a different destination, and the 2 support different file formats.
One of the important use cases of video transcoding is – uploading a video from your desktop to a video hosting site, such that the format is supported by the video hosting site.
For more details on what transcoding is, its importance, how it is different from encoding and more, check out our definitive guide to video transcoding.
Why Should You Opt for Cloud Video Hosting?
If you are an online content creator it is better that you have your focus entirely on creating quality content. Let a video hosting provider do all the managerial work for you. Here's the importance of a cloud video hosting platform – it enables you to store video files on the cloud, easily organize and access your content, and share your videos across the web without having to worry about the security of your content. In fact, many cloud video platforms are capable of hosting videos on demand as well as live streaming.
The World is Shifting to Cloud!
It has been observed lately that businesses are relocating their operations, workflows, and key applications to the cloud. Studies suggest worldwide spending on cloud services and their components is expected to exceed $1.0 trillion by 2024. This high rise is due to several factors and rising demands for storage, scalability, security, etc… Now the next question that comes to mind is the cost of video hosting on the cloud vs an on-premises deployment.
With enterprise videos booming in covid times, businesses are turning to the cloud to optimize the cost burden and to scale up as per their needs for video hosting which includes storage, bandwidth, processing, security, management, etc…
When hosting videos on the cloud offers such scalability and innovation flexibility, why even consider the on-premise deployment option? Let us move ahead and explore more such benefits of cloud video hosting:
Benefits of Cloud Video Hosting
As cloud video hosting platforms are gaining popularity, many small & medium-sized businesses are also utilizing their potential. Hence it becomes important to find a video platform that helps in the seamless delivery and streaming of your videos. Not many businesses can build and manage the infrastructure and the complexities which come with on-premise deployment and not to forget the huge cost associated with it. Hence, cloud video platforms work as a boon for them.
From seamless delivery to managing volumes of content hassle-free, here are a few reasons why cloud video platforms are there for you:
Budget-Friendly:
You only have to pay for storage and bandwidth and that too as per your needs. As you scale up, only then do you have to pay irrespective of investing a huge amount straight away.
Accessibility
Videos hosted via cloud video platforms can be accessed easily. Your target audience can view and stream videos anywhere, anytime and all they need is to stay connected with the internet.
Zero-maintenance of individual infrastructure
No need to set up in-house servers or any hardware infrastructure, thus leading to zero hassle and maintenance headaches.
Scalability
This is one of the major benefits of hosting videos via a cloud video platform. Depending upon your business growth, you can easily upgrade your cloud storage. You can also integrate additional features in real-time without letting your business suffer.
Potentially unlimited storage capacities
With cloud video platforms you get the flexibility to store unlimited data that too in a cost-effective manner. You can keep a dump of your backups, and archives, and have access to deleted files, making your data storage potential. Limitless, thanks to cloud storage, capacity is virtually unlimited.
Security
Hosting videos on cloud video platforms involves various security measures. However, a good & secure cloud video hosting platform will have some exciting features to offer & protect your videos. The key features include – video encryption, DRM protection, online video watermarking, authentication mechanisms for users, and access control for securing data. So choose your platform wisely.
Key Features of an ideal Cloud Video Hosting Platform
Feasibility
A cloud video hosting platform should be easy to use and not be complex. It should enable businesses to raise their efficiency and help simplify their tasks i.e. it should enable users with functionalities like bulk upload, easy navigation dashboard, and tools for managing content. A good video platform should be built in such a way that a first time user should be able to adapt it without any additional effort.
High-level Security
The security of your video content is the topmost concern when you are hosting your content online. A few of the key security features that you should consider while looking out for a cloud video platform include:- Restrictions on videos playing on other websites, certain domains, geo-restrictions, allowing shared videos to play for a limited time & user rights access for internal users.
Free Trial
Trying out and finalizing a video platform isn't an easy task. And definitely not without giving it a detailed trial by using all the features. Hence, to make sure you go ahead with the right decision in choosing the right platform, look for platforms that provide you with all-feature trials and a sufficient trial period before you subscribe to any paid plan.
Easy Embed/Integration options
A good cloud video hosting platform should always have the flexibility to be easily integrated with your existing website & applications to help you scale your business. It should have functionalities like multi-video embed options, necessary APIs & documentation to ease your overall integration process.
Encoding & Transcoding videos
A streaming server with Cloud video encoding helps you convert video files to make them stream by any media player, device or web browsers and operating systems. You can quickly encode videos and reach your audience connected with the internet without investing in costly infrastructure. Also, transcoding in the cloud can be scaled instantly as per your requirement, unlike on-premise servers, giving you the power of large encoding clusters without burning a hole in your pocket.
CDN for smooth playback
A cloud video hosting server will help you deliver your videos across the world to your viewers at lightning-fast speeds. A CDN network is used by the cloud video hosting platforms to ensure smooth playback without any buffering or unwanted pause. The platform using top-level CDNs helps reduce playback issues across vast geographical areas. Hence, go for a server that offers an expansive global network of data centres and can deliver dynamic content over the fastest and most reliable private backbone links.
Video Player Features
The HTML5 video player should have key features like speed change, forward/rewind, etc which should be compatible with all the platforms and across all devices. A video player with multiple quality adaptiveness & responsiveness ensures a smooth playback across any geographical region.
Video Analytics
Video analytics helps you know your audience's behaviour. Based on this you can create segments and target your audience accordingly for better results. A video platform should offer key video analytics like total views, average watch time, browser & device details, user country, and average watch percentage in analytics to help you improve your business outcomes.
Support System
Good customer support is the backbone of any successful business. Hence make sure that your video platform offers clear & communicative support channels to address your business & technical needs. A detailed support faq or knowledge base with all documentation, necessary tutorials, and screenshots helps you get your needs sorted quickly.
Pricing
The pricing or the plan for a cloud video platform can vary depending upon various metrics. These metrics include – your viewers, the number of videos, and the number of hours streamed. Based on these metrics your storage and bandwidths would be calculated and based on which your pricing would be calculated. Hence, it is recommended to always start with a small plan and upgrade as your business grows.
Wrapping Up…
Cloud video platforms have changed the way broadcasters operate. The ability to host videos, their security and deliver content at a large scale is crucial for achieving more with video content. Hence, choosing the right cloud video hosting solution, however, makes all the difference.
With a powerful cloud video hosting solution, your business could be up and running in minutes! Right from hosting & security of your videos to ensuring seamless delivery and playback, VdoCipher offers a stable, secure and easy to use video platform. To date, more than 2500+ businesses across 40+ countries have trusted VdoCipher to deliver their video content on their business websites.
Try our 30-day trial with all the features included and see if the platform is right for your needs. VdoCipher's cloud video hosting solution is ready to grow with your business.
Supercharge Your Business with Videos
At VdoCipher we maintain the strongest content protection for videos. We also work extremely hard to deliver the best viewer experience. We'd love to hear from you, and help boost your video streaming business.
Free 30-day trial →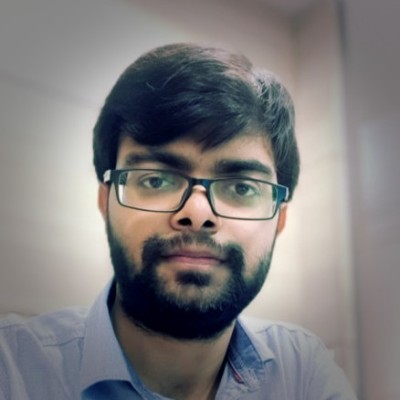 Product Marketing Specialist, VdoCipher.