Why not to host videos on Vimeo and YouTube?
Vimeo and YouTube have a free offering to help consumers and businesses host videos on either their own platform or on Vimeo/ YouTube directly. Still, many times businesses tend to choose options other than Vimeo and YouTube to better fulfill their requirements and make large revenues. Also, many mid-size video creators are looking forward to get additional features like DRM within the Vimeo pricing range.
7 Reasons to choose VdoCipher instead of YouTube or Vimeo?
Secure Video Streaming

Viewers can easily download videos from Vimeo and from YouTube,  using so many free tools, downloaders, plugins and hacks. VdoCipher encrypted video streaming ensures 100% download protection from piracy.

Customers & Testimonials Ease of Video Management

Vimeo and YouTube do not provide detailed aspects related to custom Video deletion, ID management, upload from server, FTP, URL, Dropbox or Tag-based video management. VdoCipher offers all these features through APIs and GUIs.

Custom Bitrates , Custom player themes & controls

Vdocipher unlike others allows you to set custom multiple bitrates, using a full enterprise level encoder for all devices. The Vdocipher player can be modified by developers to change controls, add call to actions, change color and fully provide the desired look and interaction.

Enterprise level variety of APIs

Sometimes, as part of your video hosting requirements you may require your customers to upload to a mid way portal and to manage streaming. Upload, embed, tagging, watermarking, security, user based authentication, licensing, lot of things need to be managed in an API workflow. VdoCipher is far ahead as Vimeo alternative or YouTube alternative in API offerings.

Analytics

Data for details of video playback, seek, pause, viewer variety, demographics, is what enterprises are looking through GUI and APIs. VdoCipher again one step ahead in fulfilling analytics requirement than its competitors.

Specific solutions for education & media

VdoCipher is inherently built for businesses. Due to vast experience of providing full packaged solutions to online education and media customers, the understanding and implementation is quick and revenue effective.

Great Support
Email, phone, site chat , 24*7 availability for emergency cases, is what vdocipher strives for. Customers look to vdocipher for an awesome support and is thus far more reliable then its free competitors like vimeo & youtube. We did a comprehensive comparison of Youtube vs Vimeo vs Wistia, find out how these big platforms compare with each other.
Using Vdocipher you can build your own video platform like youtube.
Hear our customers saying few good things about us at – Customers & Testimonials
Forget Youtube, For Free full version 5 GB secure video streaming VdoCipher trial,  please register at – www.vdocipher.com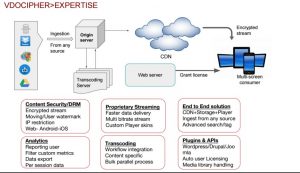 Supercharge Your Business with Videos
At VdoCipher we maintain the strongest content protection for videos. We also work extremely hard to deliver the best viewer experience. We'd love to hear from you, and help boost your video streaming business.
Free 30-day trial →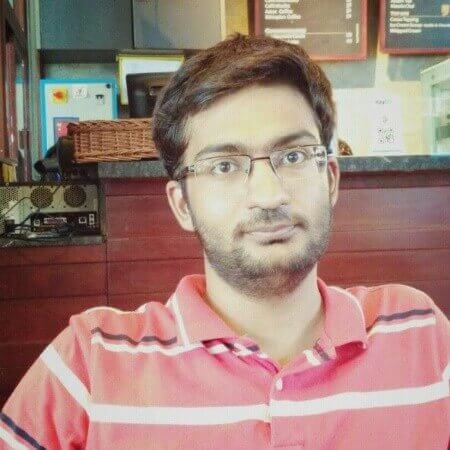 CEO, VdoCipher. Writes about video tech, ed tech and media tech.