VdoCipher is a great alternative to Wistia. VdoCipher offers 100% protection against video piracy matched by none other competitors in world. Wistia videos can be easily downloaded, while VdoCipher stands firm against any downloader or plugin. No hack or tool can download and pirate videos from VdoCipher, unlike Wistia. Here are the key differentiators. Wistia has premium offering starting from $960 per year , while with us, you can start with just $199 per year. 5x Cheaper with Much Higher Security.
| | | |
| --- | --- | --- |
|   | VdoCipher – Alternative to Wistia | Wistia |
| Security (Encryption) | Full Encrypted Streaming: 100% prevention from all downloaders. Progressive smooth streaming | Standard streaming – Stream not fully encrypted.  Downloadable through many free downloaders available on web. |
| Security (Watermark) | Viewer Specific moving watermark – Email id, user id, ip. Deters Screen captures | No watermarking feature |
| Pricing | Annual plan starting from $199 | Annual plans starting from $960 |
| Great Support | Site chat, Phone call, email support guaranteed. For urgent cases , 24*7 helpline number, All at no extra costs | Instant support not available for all plans |
Learn more about how other OVPs may be misleading you about their security features, and how VdoCipher secure streaming solution ensures 100% protection against video piracy. Find out more about the full security feature set that VdoCipher offers.
Read more: Best Vimeo Alternative at par with Vimeo Pricing
Demos – Encryption, Viewer Specific Watermark

Find out how to add text to videos with Watermark. You can also create the watermark script directly from the Dashboard.
Register and start a free full version trial at VdoCipher
Import Video from Wistia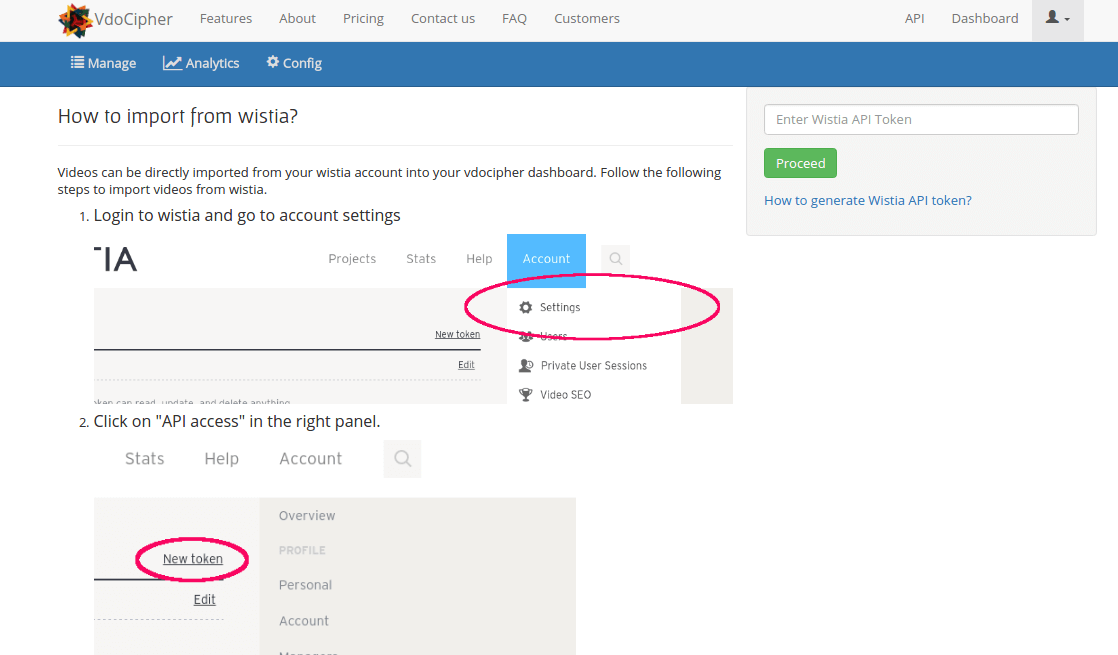 Find out how to import your videos directly from Wistia to VdoCipher without the need for downloading.
About VdoCipher Streaming Video Hosting Offerings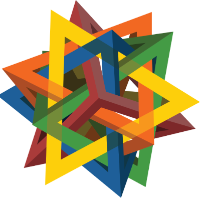 VdoCipher is a secure video streaming solution catering to e-learning and media business across 6 continents. We offer a full stack solution for businesses to host and stream video content in the most secure, smooth & affordable manner.
We use AWS+Akamai to host content on servers and CDNs distributed worldwide.

We have developed our own proprietary encrypted streaming technology to prevent piracy.

We also support watermarking for branding and for deterring screen captures.

Our dashboard is designed to ensure easy video management.

Our range of APIs & upload options ensure that you can launch your videos with minimal time and effort.

We provide detailed daily analytics to track your business

We support optimized multi-bitrate encoding to stream content at low bitrates across Asia & Africa

Our custom player is designed to suit your site theme and target audience

Caters E-learning and Media companies with suitable customizations.
With the impressive feature set explained above, VdoCipher enables you to have full control over your videos while having a vast array of features to use.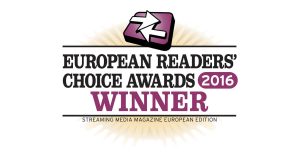 We are proud to be 2016 Reader's Choice Winner in prestigious Streaming Media Magazine 
As Best Alternative to Wistia, Start Full Version Free Trial at www.vdocipher.com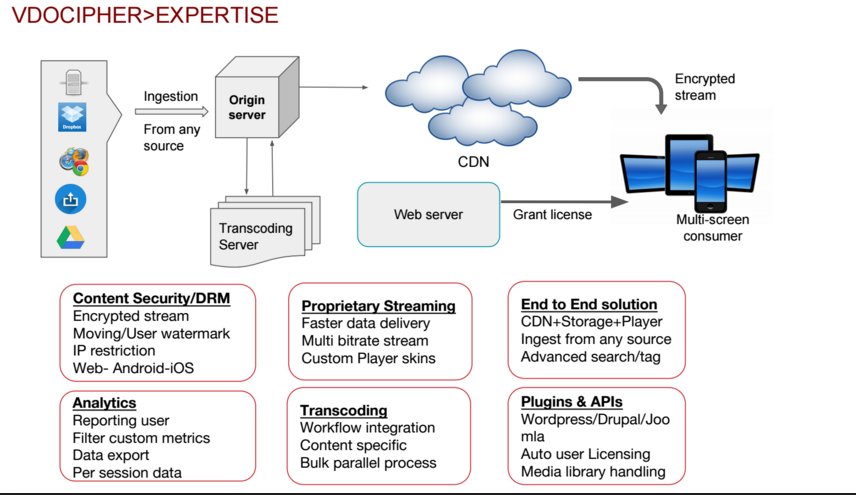 Supercharge Your Business with Videos
At VdoCipher we maintain the strongest content protection for videos. We also work extremely hard to deliver the best viewer experience. We'd love to hear from you, and help boost your video streaming business.
Free 30-day trial →