Today, short video platforms are transforming the content marketing industry like never before. From redefining the conventional way of storytelling, marketing, advertising to creating internet celebrities, these new-age video platforms are trending everywhere.
With the assured increase in engagement, exposure, and conversion, the mobile video consumption rate rises by 100% every year. Owning to the fact that the vast majority of short video consumption is from mobiles. And the recent pandemic outbreak has also boosted the popularity of these video platforms.
Wyzowl, a leading animator explainer video company, says that people share videos twice the rate than any other form of content.
What are short videos?
Short form videos are relatively short, lasting somewhere between a few seconds to a few minutes. What's considered a short form video depends on the platform. For example YouTube shorts are upto 60 seconds long, Instagram reels are about 90 seconds long while Facebook reels are 15 seconds or less.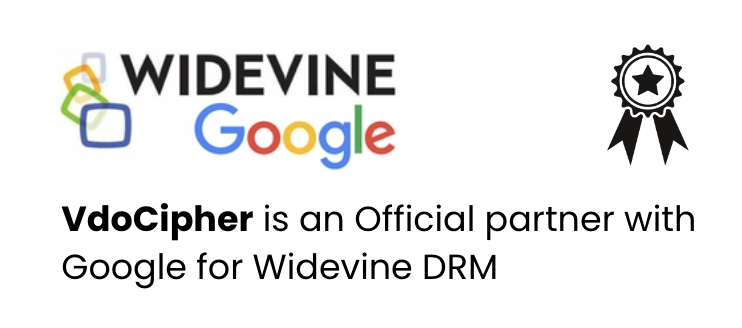 This partnership allows VdoCipher to leverage Google Widevine's DRM technology as base encryption ensuring the utmost security for your video content. Also, you do not need to worry about Widevine DRM contract, approval and time delay.
Short videos can be of different forms, from lip-syncing to tutorials and how-to do demonstrations. Shorts are attention-grabbing and highly engaging with the aim to gain more likes and comments. They are gaining popularity on mobile devices where viewers need to consume content on the go.
What's the reason behind this sudden rise in popularity of these short video platforms? The main reason is its 'snackable' form. Short videos run between 30 seconds to five minutes, are so convenient and likable to the global audience. For example, two-thirds of people prefer to watch a business video if it's under a minute.
Next is the fresh, in-depth content- not just for entertainment but also for awareness. This is something that is not common for traditional television or youtube videos. According to Forrester Research, one minute of video is worth 1.8 million words to a consumer. This means a lot if you are a marketer.
The recent boom in the smartphone market has paved the way for the growth of short video platforms. Affordable data prices also play a role in this sudden rise in popularity.
As we discussed, the increased popularity of the short video content, made them the 'new normal' of entertainment.  With this, there has been a hike in the number of short video platforms too.
Want to find out which short video platforms will ramp up the video content marketing industry in 2023? Read on!
Best Global Short Video Platforms and Apps
Let's see some of the top players in the short video platform industry. The following platforms are offering the power of video storytelling to millions of people all across the globe.
Tik Tok
TikTok is considered one of the best short video apps that enable users to create and share short videos. TikTok gave a huge platform to content creators to showcase their skills.
Compatible with android as well as iOS devices, Tik Tok is one of the most appreciated short video platforms. Since 2016, when it was first made available, it has been used by a diverse user base from distinct countries.
Programmed by the china owned ByteDance company, Tik Tok allows users to make short and exhilarating funny, lip-sync and dance videos. The in-built features to edit, modify, merge multiple videos and make videos more engaging have gained its million users.
The fashionistas and influencers use TikTok as a major earning source via video monetization, and brands use it to reach wider audiences. Recently, in 2020, due to privacy violations and security threats, this short video app has been banned by Indian councils.
Instagram
Instagram is a photo and video sharing platform that allows users to edit, upload photos and short videos via mobile application. Instagram is a popular short Video App in India with 180 million users as of July 2021.
Having maximum users in the US, Instagram is loved and used globally. Acquired by Facebook in 2012, it is used by professional content creators to engage, network, and interact with their fans.
It comes with features like sharing quick videos as profile stories, adding highlights, and uploading eye-candy pictures just the way you are. Due to this short video platform has procured popularity from some past years.
Users can like, comment and connect with friends through this short video app. One can upload IGTV videos of a maximum of 60 minutes, and with reels limited to 30 minutes. Using this you can share quick excerpts from your day with your followers and enjoy networking.
For business affairs, its advertising feature also plays well with users with giving extended reach for business. This in turn gives a fruitful return on their marketing and advertising investment on Instagram.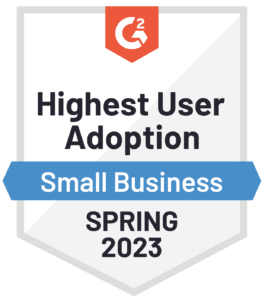 This achievement underscores our commitment to providing true to words secure video hosting solutions with dedicated support. Join the growing number of businesses trusting VdoCipher with their video needs.
Snapchat
In action since 2011, Snapchat is available in 37 languages and provides easy and bewitching video sharing. It is compatible with android and iOS devices. As per the report, this short video app has a user base of 105.25 million users in India as of July 2021.
It allows you to share moments, live as well as recorded. The amazing filters with some stimulating effects have made it hot among youth. Recently, maintaining streak features with friends has also elevated its user database to several folds.
It has an engaging discovery section to explore stories from public accounts to know recent news about your friends and celebrities. This platform is one of the best.
Vimeo
Vimeo is a video platform launched in 2004 where you can create, share and comment on the videos available on the platform.
This short video platform gives you complete freedom to choose who can or cannot see shared videos. Its ad-free experience has always been its highlight.
With advanced privacy and security settings, it is completely safe for users. However, with other robust competitors around the corner, its user database is relatively low today. But it is expected to rise in the coming years.
WeChat
If you are a lover of multipurpose apps with short video features, WeChat is for you.
It is for messaging, video making, payment gateways, social media entertainment. It supports voice, photo, video modes for messaging and can be used by android and ios users.
WeChat has got more than 1 billion users worldwide and is an application by Tencent in China.
Due to its integrated privacy and security guidelines, WeChat is also facing a ban by the Indian government in 2020. Therefore, it is not available to Indian users.
Triller
Launched in 2015, it has been built for content creators exclusively. Triller is a video sharing and networking app.
Make short videos for entertaining sessions with your fans, friends, and other users on the app. It allows users to edit, synchronize videos within seconds.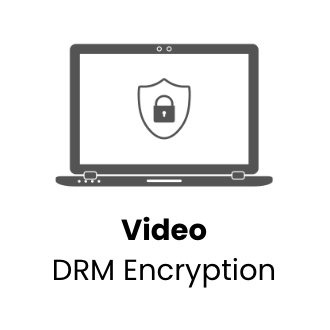 Experience multi-DRM video security through VdoCipher with additional layers to make security full proof. We've dedicated years to mastering video security and DRM integrations, ensuring your content is safeguarded against piracy.
Triller got a sudden boost, especially in India after the Tik Tok ban. Many Indian creators and different types of influencers moved to triller for networking and showcasing their video-making abilities."
Short video trends
As of December 2022, videos under 1 minute made up to 55% of the YouTube views.
Short videos are the most popular video content type because of their addictive nature and short attention span.
They can quickly share brand awareness and especially campaign messages compared to other content types.
Easier to make and are ideal to make content go viral or share unfiltered opinions in seconds.
In 2022, we saw microlearning videos as a top online learning format, with video length between 2-5 minutes.
Product teasers are recognizing short videos to engage viewers, especially unboxing videos, teasers, and product drops.
More brands are utilizing the power of short videos to create online influencer campaigns.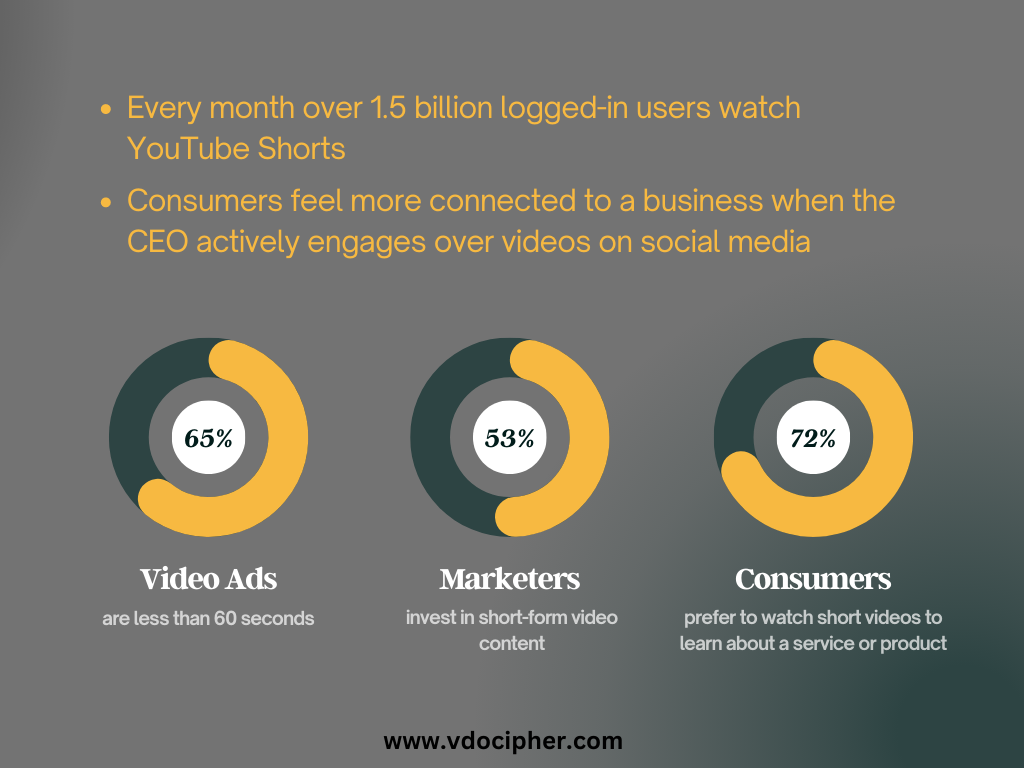 Best Indian Short Video Platforms
At the same time in India too, new 'desi' made in India short-video platforms are blooming. Mainly to fill in the void of the TikTok ban. This opened up a lot of opportunities for indian market to develop alternative short video apps in India. Here, we are going to see some of the top homegrown short video platforms.
Mojo
Want to make exciting stories for Instagram?
Use mojo to edit and make them extra engaging. Available in both free and premium memberships. Premium membership provides access to exceptionally exciting templates to add an instant"wow" factor to Instagram stories.
Add frames, stickers, gifs, music, filters, and much more. In this short video platform, you can save videos on handy devices, and integration with an Instagram account is feasible.
Mitron
Another homegrown short video app. Mitron app got eyeballs as a replacement of the Tik Tok in its home country. To elevate and use the TikTok market, Mitron can build short videos, lip-sync, and funny dubbing videos.
The short-format video app provides a unique opportunity to create engaging content with a lot of built-in features.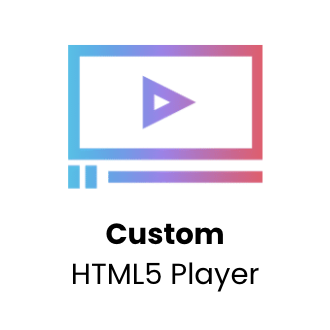 Complete control to personalize your online video player, catering to your brand and specific requirements. You can easily change the color, design, and player controls, including adaptive playback, video speed change, and multi-language subtitles.
The user base for Mitron in India is still progressing. The progress is slower than estimated. Mainly due to its removal from the google play store due to violation of privacy terms and policies. But was soon restored after the update of T&C and is now looking to establish roots in the Indian market.
Chingari
Again, an India-originated, 'desi' short video platform. Chingari was released in 2018 and is available in 20 languages. By 2020, it has already become available in 50 countries worldwide.
This Short Video app was made in India to support the Make in India campaign. 
Chingari App has gained a lot of popularity in India. It has almost 38 million users on the platform. Being paramountly used for status videos, its user base is still elevating and people feel keen to explore Chingari more. However, estimations are that this will still struggle to get valid limelight.
Tik Kik
Tik Kik is recognized as the Karaoke for the digital age and got its limelight a few years back. This Indian short video app provides options for lip sync videos, comedy, and dancing, Tik Kik is widely known for its easy user interface.
There have been reviews regarding sign-up problems on an app that assumptively dragged its play store ratings. Yet, it is one of the famous short video platforms in India.
Trell
Video Pinterest for Bharat. This Indian short video platform with optimum privacy protection, data protection, and complete encryption, is now getting popular among creators.
Since 2017 when it first went live, Trell achieved 25x growth in a year.
You can create videos on lifestyle, health, fitness genre along with various other domains on this short video platform.
ShareChat
Having roots in Bangalore, India, ShareChat is an open platform for video streaming platform and content creation.
Being in action since Oct 2015, it is a completely free platform to enjoy videos from trending content creators.  With a user base of 160 million and 50+ million creator community. This short video app has grown into India's one of the best short video apps. It is also proved to be an earning source for participants.
It Includes private messaging, video sharing, and video saving features. Being used extensively, it has more than 4-star ratings on google as well as on the apple store.
Roposo
Developed by an Indian company, Roposso wins in all privacy and security analysis as a video platform.
Video genres like comedy, dance have been popular on Riposo. The availability of finding videos of the desired genre has been an important feature of an app.
It is available in 15 languages and has been in action since July 2014.
Having an easy and engaging user experience makes it a better choice for users looking for video streaming sites.
LitLot
The short video app LitLot is an Indian-based social media platform for creating, sharing short music videos.
Download, like, share the videos of your choice.
This video app provides a simple interface and handy features that make it appreciable for every age user. The video app has more than 1 million downloads on Google Play Store.
Among various features of an app, the freehand drawing feature is one of the most loved ones. When compared to other apps available, it has fewer editing and filter options.
Josh
Munch on the popular short videos of your choice, Plug into Josh; an Indian-originated app.
Still struggling to get enough exposure, Josh has massive investors in Google, Alphabet, and Microsoft to aid India's digital economy. However, various suggestions and reviews are used to improvise Josh to make it more engaging and entertaining.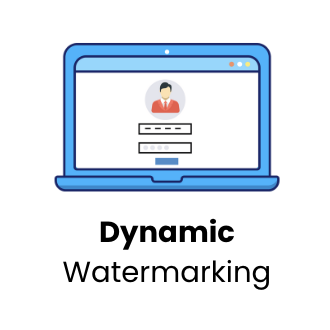 With the application of user-based watermarks like IP address, user ID, email ID, and phone number, this feature not only blocks screen capture in many devices such as of Apple, but also discourages screen capture on websites.
Josh is collaborating with famous Instagram influencers named Faisal shaikh, Sameeksha sud, and more to elevate its visibility and virality. Josh aspires to elevate its market in the coming years as a top video platform.
So, here's the list of top short video platforms trending in the year 2021. They offer a wide range of opportunities for creators with outstanding short videos, which can appeal to millions of audiences. Do we miss any platform? Let us know in the comments.
Meanwhile we also created a list of video hosting sites, video sharing platforms, check it out as well!!
FAQs
What is a short video app?
It is a video platform that allows users to create, edit, share short-format videos. It also helps influencers and businesses to expand their reach within a short period of time.
Which is India's best short video app?
Many short video apps have emerged recently in India and few of  them are Mojo, Josh, Mitron, Chingari, Roposo, and Tik Kik      
Secure Your Videos from Download & Piracy
At VdoCipher we maintain the strongest content protection for videos. We also work extremely hard to deliver the best viewer experience. We'd love to hear from you, and help boost your video streaming business.
Free 30 Day Trial
Head of Digital Marketing at Vdocipher. I love the art of connecting the right product to their users. When i'm not doing that i love getting lost in books.