Video Metadata is the textual description of relevant information associated to a video file, such as title, creation date, description, author and more. This information helps in better search, sorting and discovery of video as well as make the video SEO optimised for search engines.
What is video metadata and its importance?
Video metadata is text inside the video file that references the video.Search engines use video metadata to understand the video context and relate it to particular search queries and show video results. Viewers too get the proper video context and relevant information through video metadata. Metadata can be directly embedded in the video or included as a separate file YouTube combines video metadata with other video viewership data to determine when to show videos among its top results. Likewise, Content recommendation systems, such as Netflix's famous machine learning algorithms, also use video metadata to accurately personalize videos.
Provides descriptive information about a video file such as title, description, video tags, and creation date
Helps organize and search video files
Helps search engines better analyze, categorize and relate the video to relevant search queries
Video metadata can include bitrate, codec, and frame rate which ensures video correctly plays on various devices and browsers
Often metadata is required for compliance purpose
Types of video metadata
Descriptive video metadata – This type of metadata includes basic descriptives to help in identifying the video content. It may include video genre, video shoot location, or a basic description of the video content and other descriptive information for the viewers.
Structural video metadata – Structured metadata makes the video more easily searchable and sortable. It is essential for search engines to learn about your video file and other textual details associated with the video. Examples include title, description, date, length, codec, frame rate, resolution, and author.
Administrative video metadata – It concerns the technical administrative aspects of video including access rights and background information. May include media ID, copyright information, and creator.
How is Video Search different from Web Page Search?
The beasts of burden of the internet are the web bots that crawl every single page there is. Web crawlers determine the suitability of a page for search results on two inputs:
Text content
Backlinks to the web page.
Search Engines cannot however automatically crawl videos. Likewise, backlinks are not relevant for video search.
For this reason, search engines have to rely on text data associated with the video. This text data, in the form of video title, video description, and video tags, is what search engines use to determine which videos form the best results for a search query.
Optimizing Video Metadata
Optimizing search results is very important for video creators. Being on the first page of a Google search query is a guarantee that your video is going to be viewed many times. The elements of video metadata that can be optimized to make videos more search-engine friendly are:
Video Title
Video Title should be accurate, and should also reflect what your viewers would want to watch. You should look up Google's Keyword Planner to find out the most popular keywords. Keyword research would help evaluate which is better – to attempt to rank high for a competitive video category, or to rank top for long-tail search terms.
Video Description
Video descriptions are an introduction to viewers and to search bots alike. An accurate and detailed video description could reassure potential viewers that your video is worth watching.
Video Tags
Video tags are the categories that your video falls into. In YouTube's autoplay feature the succeeding video has to share at least one video tag with the current video being played.
Aggressive metadata optimization is discouraged. Besides being a bad user experience, misleading video metadata can cause your videos to be blacklisted on YouTube and other video platforms.
Is search really all that important?
Search Engines are the backbone of the internet. By creating a set of rules according to which web pages rank for keywords, Google has created the entire field of search engine optimization. For online businesses, there is a world of difference between ranking 1st on the first page and ranking at the bottom of the first page.
An effective search engine ensures that your users find what they are looking for. With a small collection of videos, you can put them all up for users to choose for themselves. That's where dashboards work best. However, search becomes increasingly important as the library of content increases.
Is Search the only way my users can get new content?
Video platforms such as Netflix have tried to move beyond search results to show new videos. The reasoning goes that time spent searching for content is also the time when users are likely to leave the video platform. To minimize this time, Netflix has created its content recommendation system.
Netflix's recommendation systems use metadata at their core. Netflix currently has over 25,000 genres into which it classifies its film collection. TV and film analysts tag films and series into genres. Each film can belong to multiple genres at the same time. These genres (such as here), are metadata that Netflix uses to train its machine learning algorithms.
Autoplay, content recommendation systems, and playlists all rely on metadata. Although machine learning technologies being applied to further improve user experience, video metadata still forms the base over which these systems work.
Is there other video metadata?
The prefix meta is applied whenever something refers to itself. This sentence is meta because it refers to itself. As is this XKCD comic.

Video files also carry information about themselves beyond the title, description, and tags. This metadata refers to the v ideo file itself. Data about the video file include video codec, video resolution, video encoding (constant bit rate or variable bitrate), links to the content decryption key, among others. This metadata is only useful to the video player playing back the video.
For video creators, video metadata also comprises of information about the video production process. This includes:
Camera information
Kind of camera & Lens
Aperture Size
Shutter-speed
Clapperboard Information such as:

Scene
Take number
Camera angle
Find more details about VdoCipher's DRM infrastructure and our integration of Widevine DRM for Hollywood-grade security, which helps us protect your premium content.
FAQs
What is the importance of video metadata?
It helps search and organize video files, provide all the relevant information to viewers, boost SEO, and ensure compliance and other regulations.
How to add metadata to video files?
There are a number of software tools such as metadata editors to add and edit video metadata. Also platforms like YouTube allow add and edit of metadata while uploading a video file.
Supercharge Your Business with Videos
At VdoCipher we maintain the strongest content protection for videos. We also work extremely hard to deliver the best viewer experience. We'd love to hear from you, and help boost your video streaming business.
Free 30-day trial →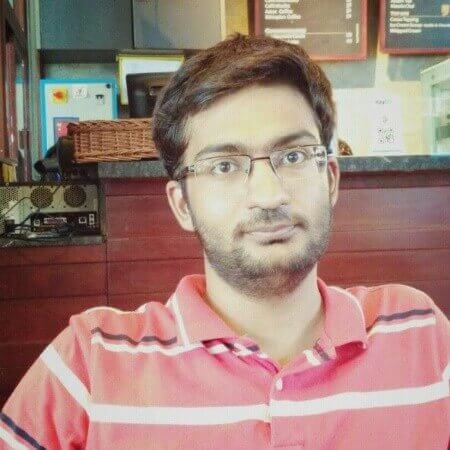 CEO, VdoCipher. Writes about video tech, ed tech and media tech.