Video Metadata is the textual description of relevant information associated to a video file, such as title, creation date, description, author and more. This information helps in better search, sorting and discovery of video as well as make the video SEO optimised for search engines.
What is video metadata and its importance?
Video metadata is text inside the video file that references the video.Search engines use video metadata to understand the video context and relate it to particular search queries and show video results. Viewers too get the proper video context and relevant information through video metadata. Metadata can be directly embedded in the video or included as a separate file YouTube combines video metadata with other video viewership data to determine when to show videos among its top results. Likewise, Content recommendation systems, such as Netflix's famous machine learning algorithms, also use video metadata to accurately personalize videos.
Provides descriptive information about a video file such as title, description, video tags, and creation date
Helps organize and search video files
Helps search engines better analyze, categorize and relate the video to relevant search queries
Video metadata can include bitrate, codec, and frame rate which ensures video correctly plays on various devices and browsers
Often metadata is required for compliance purpose
Types of video metadata
Descriptive video metadata – This type of metadata includes basic descriptives to help in identifying the video content. It may include video genre, video shoot location, or a basic description of the video content and other descriptive information for the viewers.
Structural video metadata – Structured metadata makes the video more easily searchable and sortable. It is essential for search engines to learn about your video file and other textual details associated with the video. Examples include title, description, date, length, codec, frame rate, resolution, and author.
Administrative video metadata – It concerns the technical administrative aspects of video including access rights and background information. May include media ID, copyright information, and creator.
How is Video Search different from Web Page Search?
The beasts of burden of the internet are the web bots that crawl every single page there is. Web crawlers determine the suitability of a page for search results on two inputs:
Text content
Backlinks to the web page.
Search Engines cannot however automatically crawl videos. Likewise, backlinks are not relevant for video search.
For this reason, search engines have to rely on text data associated with the video. This text data, in the form of video title, video description, and video tags, is what search engines use to determine which videos form the best results for a search query.
Optimizing Video Metadata
Optimizing search results is very important for video creators. Being on the first page of a Google search query is a guarantee that your video is going to be viewed many times. The elements of video metadata that can be optimized to make videos more search-engine friendly are:
Video Title
Video Title should be accurate, and should also reflect what your viewers would want to watch. You should look up Google's Keyword Planner to find out the most popular keywords. Keyword research would help evaluate which is better – to attempt to rank high for a competitive video category, or to rank top for long-tail search terms.
Video Description
Video descriptions are an introduction to viewers and to search bots alike. An accurate and detailed video description could reassure potential viewers that your video is worth watching.
Video Tags
Video tags are the categories that your video falls into. In YouTube's autoplay feature the succeeding video has to share at least one video tag with the current video being played.
Aggressive metadata optimization is discouraged. Besides being a bad user experience, misleading video metadata can cause your videos to be blacklisted on YouTube and other video platforms.
Is search really all that important?
Search Engines are the backbone of the internet. By creating a set of rules according to which web pages rank for keywords, Google has created the entire field of search engine optimization. For online businesses, there is a world of difference between ranking 1st on the first page and ranking at the bottom of the first page.
An effective search engine ensures that your users find what they are looking for. With a small collection of videos, you can put them all up for users to choose for themselves. That's where dashboards work best. However, search becomes increasingly important as the library of content increases.
Is Search the only way my users can get new content?
Video platforms such as Netflix have tried to move beyond search results to show new videos. The reasoning goes that time spent searching for content is also the time when users are likely to leave the video platform. To minimize this time, Netflix has created its content recommendation system.
Netflix's recommendation systems use metadata at their core. Netflix currently has over 25,000 genres into which it classifies its film collection. TV and film analysts tag films and series into genres. Each film can belong to multiple genres at the same time. These genres (such as here), are metadata that Netflix uses to train its machine learning algorithms.
Autoplay, content recommendation systems, and playlists all rely on metadata. Although machine learning technologies being applied to further improve user experience, video metadata still forms the base over which these systems work.
Is there other video metadata?
The prefix meta is applied whenever something refers to itself. This sentence is meta because it refers to itself. As is this XKCD comic.

Video files also carry information about themselves beyond the title, description, and tags. This metadata refers to the v ideo file itself. Data about the video file include video codec, video resolution, video encoding (constant bit rate or variable bitrate), links to the content decryption key, among others. This metadata is only useful to the video player playing back the video.
For video creators, video metadata also comprises of information about the video production process. This includes:
Camera information
Kind of camera & Lens
Aperture Size
Shutter-speed
Clapperboard Information such as:

Scene
Take number
Camera angle
Find more details about VdoCipher's DRM infrastructure and our integration of Widevine DRM for Hollywood-grade security, which helps us protect your premium content.
Role of Video Metadata in Video SEO
Video metadata is the essence of video SEO. It is the information that surrounds your video – the title, description, tags, categories, thumbnail, and closed captions or transcripts, among other elements. Metadata is a pivotal tool that allows search engines to understand the content of your video, which in turn determines its relevance to users' search queries.
Video metadata and video SEO (Search Engine Optimization) are closely related concepts that pertain to optimizing video content for better visibility and discoverability in search engines.
Video metadata refers to the information and data associated with a video file. It includes various elements such as the title, description, tags, category, duration, language, captions, and thumbnail image. These metadata elements provide valuable context and information about the video, helping search engines and platforms understand its content.
Video SEO, on the other hand, involves optimizing video content to improve its search engine rankings and increase organic visibility. It encompasses a range of techniques and best practices aimed at making videos more discoverable by search engines and improving their chances of appearing in relevant search results. Video SEO may include optimizing video titles and descriptions with relevant keywords, adding appropriate tags, providing accurate and informative captions, creating engaging thumbnails, and implementing structured data markup to provide additional context to search engines.
The video metadata plays a crucial role in video SEO because search engines rely on this information to understand the content of the video and determine its relevance to user queries. By optimizing video metadata according to SEO principles, you can enhance the chances of your videos being surfaced in search results and attracting more viewers.
Furthermore, video platforms like YouTube often use metadata to recommend related videos or display video suggestions to users based on their viewing history and preferences. Therefore, having well-optimized video metadata can also improve the chances of your videos being recommended to a wider audience on these platforms.
In summary, video metadata and video SEO go hand in hand, as the metadata provides essential information about the video's content, while video SEO techniques help optimize that metadata for improved search engine visibility and discoverability.
Importance of various aspects of video metadata and their influence on Video SEO
Title: Your video's title should be concise, enticing, and, most importantly, infused with relevant keywords. This not only attracts users but also helps search engines categorize your content. The popular outdoor brand, Patagonia, excels in this, with video titles such as "The Fight for Europe's Last Wild Rivers" that balance storytelling and keyword optimization.
Description: The description is another place to integrate your keywords and long-tail phrases. It provides additional context to both users and search engines about your video content. Including a summary of the video, key points, and a call to action can significantly improve your video's searchability. TED Talks, for instance, does a fantastic job at creating descriptive summaries that offer valuable insights about their video content.
Tags: Tags allow you to include additional keywords related to your video. Use a mix of specific (long-tail) and general (short-tail) keywords to broaden your reach. YouTube, for example, encourages creators to use tags to improve the discoverability of their content.
Categories: Choosing the right category helps position your video among similar content, which aids in attracting a targeted audience and improves your SEO ranking.
Thumbnail: While not typically thought of as metadata, a compelling thumbnail can drastically increase your video's click-through-rate (CTR). A higher CTR signals to search engines that your content is relevant, thereby boosting your SEO ranking. Companies like Netflix have mastered this, customizing thumbnails to ensure maximum viewer engagement.
Closed Captions and Transcripts: These are critical for two reasons. Firstly, they make your videos accessible to a broader audience, including those with hearing impairments or non-native language speakers. Secondly, they provide textual content for search engines to crawl. A study by Discovery Digital Networks found a 13.48% increase in view count in the first 14 days after adding captions.
While this offers a glimpse into the potential of video metadata, it is vital to consider a holistic SEO approach. For instance, in addition to metadata, ensuring a responsive website design and mobile video optimization, given that more than half of video content is consumed on mobile, can contribute significantly to your SEO success.
Further, the importance of engaging, high-quality content cannot be overstressed. Algorithms are becoming increasingly sophisticated and can gauge signals like viewer engagement, watch time, likes, shares, and comments, to rank videos.
Also, take advantage of Video Object Schema, a form of structured data that helps search engines understand more about your video content, enhancing the chances of appearing in rich snippets and boosting SEO.
It's important to measure and analyze your results using tools like Google Analytics, YouTube Analytics, or SEO-specific tools like SEMrush or Moz. This data can help you refine your SEO strategy and make data-driven decisions to maximize your visibility and reach. Leveraging video metadata is a powerful strategy in boosting video SEO and enhancing online visibility.
FAQs
What is the importance of video metadata?
It helps search and organize video files, provide all the relevant information to viewers, boost SEO, and ensure compliance and other regulations.
How to add metadata to video files?
There are a number of software tools such as metadata editors to add and edit video metadata. Also platforms like YouTube allow add and edit of metadata while uploading a video file.
Supercharge Your Business with Videos
At VdoCipher we maintain the strongest content protection for videos. We also work extremely hard to deliver the best viewer experience. We'd love to hear from you, and help boost your video streaming business.
Free 30-day trial →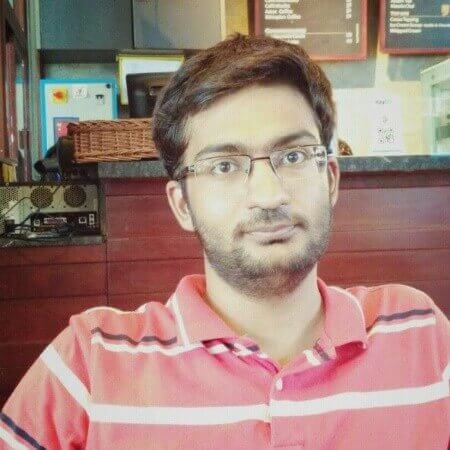 CEO, VdoCipher. Writes about video tech, ed tech and media tech.