VdoCipher For Education: Are You Using Video To Deliver Online Courses Effectively?
VdoCipher is currently serving E-learning customers across all 6 continents to help them earn maximum revenues from their online video courses.
We guarantee highest protection against video piracy to allow only the subscribed student to view content. VdoCipher helps to host and securely stream, manage and track your education videos. We secure your video content right from the stage of cloud hosting to secure video streaming to the viewer.

Flipped classroom is a pedagogy methodology wherein students are assigned basic instructions before class through video. Basic concepts are discussed in the video itself. This means that students are better prepared for the classroom, making the classroom discussion much more engaging. You can use VdoCipher for securely hosting your videos to aid your flipped classroom
Here are the list of offerings that ensures that your E-Learning and education website customers earn maximum from their videos, at the same time the students have a great viewing experience.
| | | |
| --- | --- | --- |
| Security | Smooth Streaming at slow connections | Enterprise level easy plugins & APIS |
| Encrypted Streaming- 100% protection from all downloaders & plugins. Watermaring with viewer detail to deter screen capture | Optimized Encoding to provide good quality at bitrates as low as 150 kbps | Easy plugins with wordpress, joomla, moddle to go live in 10 minutes. |
| Custom Licensing & Domain Protection to restrict number of playbacks | Effectively delivered content in remote parts of Africa, Asia | Enterprise level APIs. Example. Upload API to directly fetch content from your partners |
| Custom Player & Call to Actions | All device compatible | Live support |
| Completely customize player skin, controls. Size | Desktop, IOS, Android fully supported | 24*7 live support for urgent cases. Site chat, phone number , mail support for all customers |
| Put Call to Actions to better engage students | | |
Monetizing Your Online Video Course
As an E-learning content provider you can offer different subscription services for different categories of subscribers. You can offer a full-access pass to learners, giving them access to all your content. Or you may wish to opt for a drip-content strategy, wherein your videos are made available to learners according to their schedule of course completion. Another option is to offer pay-per-view video, if you market your videos individually. Check out this blog for further tips on monetizing your E-Learning content.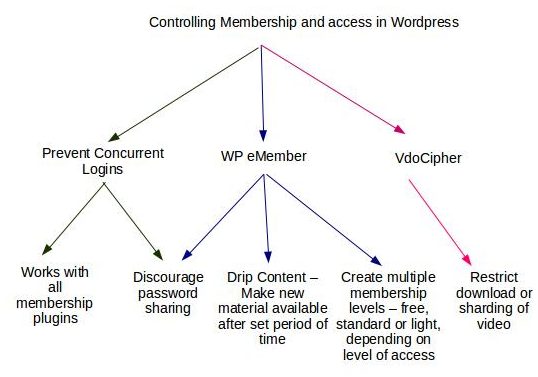 How Does VdoCipher Compare to Competition?
Are other video hosting services fooling you for security? Explaining how is VdoCipher more secure than all other video hosting services)
Dynamic watermarking for deterrence
We believe that our security feature set is the best with respect to our competition. A number of our competitors market themselves as secure by implementing just one feature in the name of security. For instance many competitors stream on RTMP (Real-Time Messaging Protocol). RTMP is nominally secure, because their is no local storage of video content, and because their encrypted stream (RTMPE) is over a secure channel. However their authentication process is not completely secure, meaning that toolkits such as RTMPDump can be quite conveniently used to download your video content locally.
You need security at each stage – secure hosting (which VdoCipher does in an Amazon S3 bucket), secure streaming (which VdoCipher does using our own streaming protocol (which is a modified version of HLS), backend authentication (API based authentication) and watermark for added deterrence. It is only when each stage of online video streaming is secure that your videos can be considered secure from piracy.
Signup for a free full version 5 GB secure course video streaming trial on www.vdocipher.com
Looking to schedule a call with a video streaming expert to best guide you for the launch of your online educational app or business ? Give us a shout at info@vdocipher.com, we will setup a call with our business and technical head within 3 days. No trial and support charges, we provide complete version fully supported trial.
Supercharge Your Business with Videos
At VdoCipher we maintain the strongest content protection for videos. We also work extremely hard to deliver the best viewer experience. We'd love to hear from you, and help boost your video streaming business.
Free 30-day trial →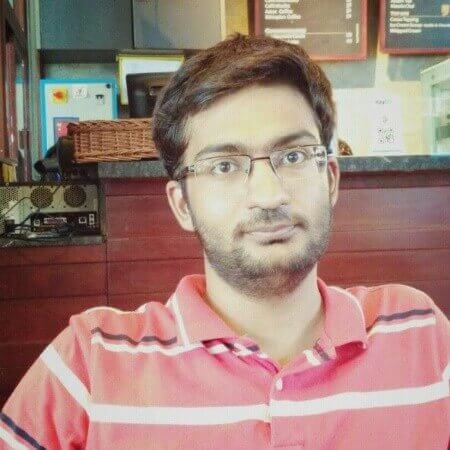 CEO, VdoCipher. Writes about video tech, ed tech and media tech.