We are happy to inform you about major updates to our Android Native and React Native SDK to provide new cool features.
Android Native SDK:
Exoplayer version upgrade – Upgraded Exoplayer dependency to latest version 2.18.0.
Android Native SDK Doc, latest version 1.12.1.

Picture in Picture – You can also implement Picture in Picture mode in your app with our player by following the documentation presented here.

Auto-Resume – While generating the embed info for a video, the user can also pass the flag enableAutoResume (default: false), to enable the auto-resume of the video playback from the last watched position. The documentation is here at end of this doc.

Search in the caption – You can search the text in the selected closed caption to seek to a position of desired sentence or word. The offline playback also has an option to use and search in captions now.

Offline download new setup – We are now using exoplayer's download APIs to download and play videos offline which will in turn reduce the errors faced while downloading videos.

Offline download in external storage – The content can now be downloaded in external storage(for example – SD card) and download notification can be customized at your end. The details can be found here and here.

Caption language – You can set default caption language for a video. 

Common Error Codes Documented – You can also refer to the link here to see all the Error Codes and their descriptions.
Android React Native SDK:
Latest Version updated to Latest version: 1.8.1.

New Documentation –  We have updated the documentation for react-native sdk to have more detailed description that can be found here.

Auto-resume – You can also auto resume playback from the time till when you last watched a video. Documentation link.

Custom player controls – We have also added the documentation to add custom controls in the player which can be found here.

Fullscreen – You can now toggle full-screen of the player embedded in JS code using custom or native controls be following the documentation present here.

The other features added in native sdk will also be implemented in the react-native sdk in some time.
A note for our users:
While we rigorously tested these features internally and with our initial Beta users, there could be still some clarification/improvement required. You can share your feedback and if any issues encountered by just writing us at support@vdocipher.com.
Supercharge Your Business with Videos
At VdoCipher we maintain the strongest content protection for videos. We also work extremely hard to deliver the best viewer experience. We'd love to hear from you, and help boost your video streaming business.
Free 30-day trial →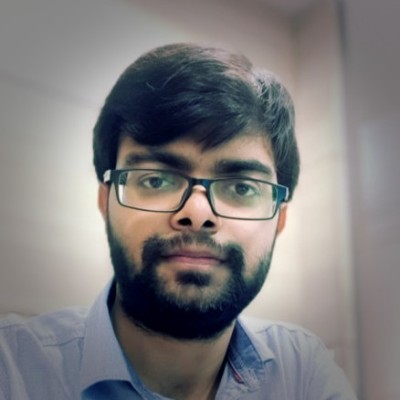 Product Marketing Specialist, VdoCipher.