Online Video Piracy is Posing an Existential Threat to Premier League
Online video piracy is increasingly becoming an existential threat for the English Premier League. The Premier League is widely branded as the best league in the world ( often to the dismay of purists who prefer the more technical Bundesliga or the superstar La Liga). The popularity and scale of the Premier League is rising with the wave of record high broadcasting revenues.
The reliance on broadcasting revenues however means that the league needs to ensure that viewers remain on the authorized broadcasting networks, and not opt for illegal video streams. Online video piracy takes away substantial revenue from the broadcasters. This causes reduction in profit margins, making the broadcast deals much less valuable.
The English Premier League was created in 1992, when the clubs in the top tier of English Football broke away from the Football League. The motivation for the creation of the PL was the lucrative opportunity of negotiating an exclusive broadcast deal.
The value of the broadcast deals has skyrocketed over the past few years. From the initial £304 mn for five years of exclusive rights (1992-97) that BSkyB paid, Premier League's current television deal is worth £5.136bn for three years (2016-19).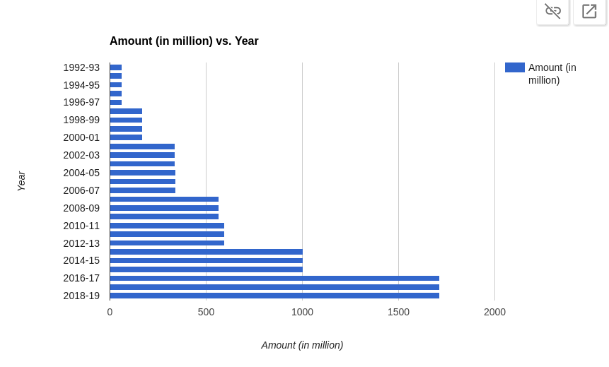 The money from the ever increasing deals has created a huge inflationary bubble in the Premier League. The result has largely been huge increase in player salaries and transfer prices. This has seen top world-class football talent being attracted by the Premier League's largesse.
With the broadcasting deal for the period 2019-22 to be negotiated soon after the start of the 2017-18 season, the Premier League is under increasing pressure to combat online video piracy. Ensuring that the broadcaster's revenue model, which is based on exclusivity, remains profitable is a high priority for the Premier League.
In this blog I seek to explain the business model of the media empire that is the Premier League. The profitability of this model is coming under increasing threat by the online video piracy tools – namely Kodi boxes and online video streaming sites.
History of Premier League Broadcasting deals
In 1992 Premier League shifted to paid satellite television network Sky Sports, after years of the First Division being shown on free to air games. The kickoff time for games was still 3PM, and live broadcast was not allowed. However delayed broadcasts signified that viewers could still watch their team from home without paying for the subscription.
After a bidding process between ITV Sports and BSkyB, with the alleged help of insider information, BSkyB came out victors. Sky bid £304million for a five year contract (although it eventually paid only £191million). This exclusive broadcast deal meant that football viewers would have to buy a Sky Sports subscription with their satellite tv network. This was unprecedented, as previously the live telecasts were available on free-to-air terrestrial networks. In bidding for the broadcast rights to the Premier League BSkyB bet the existence and growth of their TV network on the Premier League. The reasoning was that First Division football had a captive audience of devoted followers, who would pay up the steep subscription costs to be able to watch live football. This gamble paid off, as the company went from losses of £47 million in 1992 to profits before tax of £62 million the following year.
This subscription based revenue model definitely helped News Corporation expand their media and broadcasting empire. Sky TV earned profits before tax of £1.26bn in the period 2012-13.
These profit margins are however under pressure as the costs of acquiring the Premier League TV rights increase with each broadcast deal, and users begin to drop off the expensive services by relying on online video piracy. This pressure on both the costs and on the revenues means that the broadcasters face an existential threat from online video piracy.
Currently Sky Sports and BT Sports have the rights to show Premier League in the United Kingdom, while BBC has the rights to show only the highlights programme, Match of the Day , hosted by the charismatic Gary Lineker.
For the 2016-17 deal, of the £5.136bn payable to PL, Sky paid £4.176bn for 126 matches per season, whereas BT sports paid £960 mn for 42 matches per season. Sky also has first option on match picks for the weekend games, a majority of the second picks, and a large number of third picks as well.

Sky Sports and BT Sports try to recover these costs through their subscription packages, and from advertising. The revenue model for football depends much more on subscription than on advertising, because of the way the game is played and broadcast. Unlike in cricket where broadcasters have the opportunity to show ads after every 6-ball over, in live football streaming the broadcasters only have the half-time interval in which to show ads. Broadcasters do have opportunities to include ads on the screen during the game, as a footer or side ad, but the loss of value of user experience means that this source of advertising is used only in a limited manner.
Their two main sources of income are from viewers at home, and from their more lucrative Clubs and Pubs Packages, which are used to license pubs showing their games on matchdays. There is however substantial loss of revenue because of online video piracy in both these revenue chains. It is to combat revenue losses through unauthorized channels that the Premier League is aggressively pushing for measures against illegal video streaming and online video piracy channels. PL has taken different approaches for home viewers and for Pubs respectively.
Costs of subscription and the PL revenue model
To understand why users are resorting to online video piracy, it is important to understand the costs that viewers at home and pub owners incur for broadcasting Premier League games.
Currently the cheapest option for home viewers of the Sky Sports package is £36.50/month. The cheapest HD option would cost £58/month. It is in response to the high charges for this is the viewers at home are instead switching to online video piracy websites that offer football content at low prices or for free.
Sky uses the rateable value of pubs to determine pricing for Sky subscription for pubs. The rateable value in the UK is the value associated with a commercial building, based primarily on its size and location, besides other factors such as outdoor space and food and drink availability. These rates are, for a barkeeper interviewed by Hull Daily Mail, in the range of $1,000 per month for Sky and $400 per month for a BT Sports subscription.
The Sky Package for pubs covers 126 Premier League games and England home cricket matches. Additional rates are charged for F1 racing packs. These high costs for the Pub package add a major budgetary constraint for pub owners. With their backs to the wall amid rising costs and competition from other pubs, many pub owners opt to stream Premier League content routed through set-top boxes loaded with software (Kodi boxes) that stream games from illegal video streaming servers. This online video piracy problem is exacerbated by the high costs and by the ready availability of pre-loaded Kodi boxes that stream content through set-top boxes and through the internet.
Structural Changes to Viewership Patterns
The Sky Sports deal in 1992 marked a major structural change in sports viewership. Users had to lock-in to the Sky Sports ecosystem to be able to follow the national English sport of football. Over the previous 25 years however, there has been another major technological disruptor to how users watch sports – the internet.
Video streaming over the internet has become more prevalent, what with an extensive network of Content Delivery Networks and the ability to setup streaming servers in offshore locations where anti-piracy measures are made futile.
During the 2014 World Cup there were a total of 30million viewing hours of football streamed on ESPN in USA. In the same world cup there were a total of 20million page views of illegal streaming sites globally. While not exactly comparable – the American market forms a small subsection of the global football market, this reveals that illegal viewers of live sports events are numerically significant and represent loss of revenue equivalent to a major sports-following nation.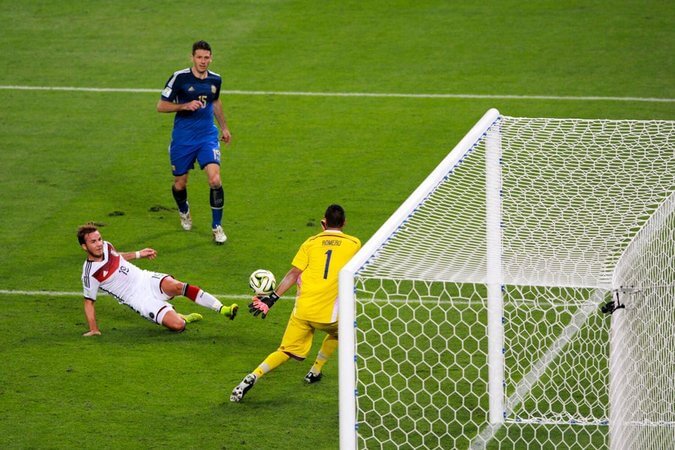 People have started to view online content through other avenues as well now. FIgures of 18-49 year olds has declined since the age of the internet
The Guardian reported in October 2016 that viewership figures have been down for the Champions League, and posed the question: Are these changes a blip or a trend? In other words is the reason for the lower viewership figures incidental factors relevant to a limited period of time, or instead actual effects of a structural change in viewership patterns. There is no conclusive answer yet, but it is undeniable that internet sources of following the match are changing the way football followers experience the sport.
It is not just the online pirated streams that are competitors to TV viewership – social networks provide an active community discussing match events real time. Major newspapers the guardian and telegraph provide a live blog covering the sports games. While not a direct substitute for the live video, live blogs definitely make the absence of live video much less acute for non-subscribers, diminishing incentives for subscribing.
Vines and GIF highlights are also used in these social networks to share highlights of the game. The ubiquity of the camera, internet and video-clip creating software means that very often vines are online within seconds of a highlight of the match – say a goal or a red card. This is a very disaggregated way of sharing content, and creates another headache for Premier League broadcasters, who have clearly been unwilling to go after end viewers.
Use of Kodi Boxes and Software for Online Video Piracy
In response to the high costs for subscription to Sky and to BT, many homeowners opt to setup Kodi Set-top boxes.
Since the major source of revenue for Sky comes from pubs that subscribe to the the Club and Pubs membership package, a number of these pubs now stream directly from non-British EU broadcasters, through set-top boxes. Set-top boxes preloaded with channels with much lower subscriptions are used to stream live games.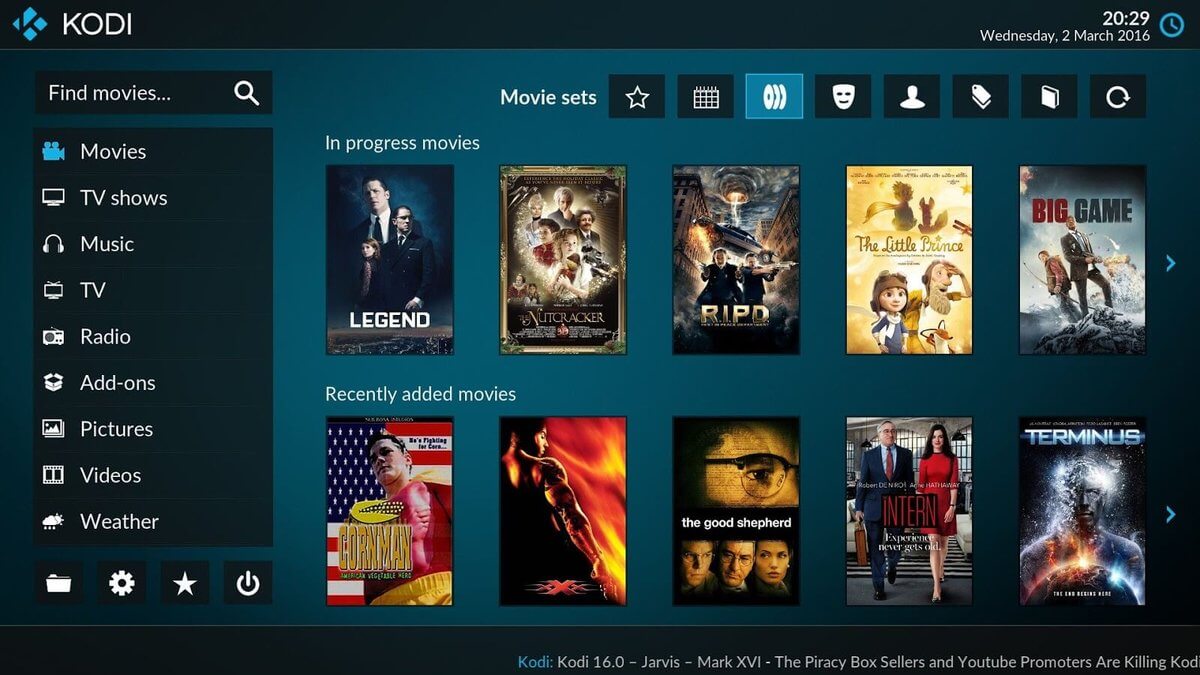 Kodi itself is a free software application. It is an open-source media player that can integrate with different OS (Windows, Linux and Mac) and different platforms (Smart TVs, Set-top boxes and mobile phones). Because it can be installed on any device – computers, smartphones and on Set-Top boxes, unlicensed add-ons can be bundled with Kodi boxes that could give users free access to paid content. It is this act of bundling illegal add-ons that is illegal, and which the Premier League is trying to actively combat. With the latest ruling, ISPs can block access to entire online servers found to be illegally streaming premier league games. This creates a significant disincentive to pirates looking to stream the matches for profit.
Premier League can now get the servers that are used to broadcast video streams over Kodi Boxes blocked. Previously Premier League could only target and block individual stream sources, which users can shift to other sources. Now by being given the ability to target the computer servers means a major boost in the fight to block online piracy.
in February 2017, authorities conducted raids across North-west England, arresting individuals selling illegal Kodi boxes to bars and pubs.
Amazon recently banned sale of pre-loaded Kodi boxes on their platform in a major step forward towards combating online video piracy.
Litigation Against Pubs televising Premier League Games using EU subscription
The Premier League has conducted an aggressive litigation campaign against pubs streaming games through Kodi Boxes. These litigations have yielded both success and setbacks for the Premier League.
Karen Murphy of Portsmouth succeeded in her lawsuit against the Premier League,where the court ruled that the Premier League's enforcement of only British subscriptions was anti-trust, and violated EU's requirements of non-exclusivity. The Karen Murphy case was ruled upon in October 2011. The landlord of the Red and White pub in Portsmouth showed live Premier League games using a subscription (costing £800 per year) for Nova, which held the PL rights for Greece, as against Sky which cost £700 per month. The European Court of Justice ruled that Premier League cannot enforce exclusive access to broadcasters as such a system was contrary to EU law.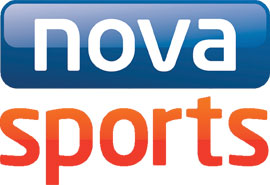 Since then the Premier League has developed another mechanism of enforcing the exclusive broadcast networks through a legal technicality – enforcement of copyright law. This is because Premier League's logo (ordinarily shown throughout the match) and Premier League's anthem (shown at the start of the match) are copyright material, and that showing this material without the Premier League's consent is infringement of copyright. These logos, which are visible as a watermark outlay on the screen, and on player jerseys throughout the game (acting as a real dynamic watermark) mean that it is impossible for clubs to show the game in real time without obscuring the logo (and protecting themselves from litigation).
Cannot target users for fear of public backlash and because of EU ruling
Although the Premier League and the broadcasters have aggressively targeted pubs that show illegal streams through non-British (and cheaper) subscriptions, and through Kodi boxes, they have not yet started aggressively acting against end users. The reasons for this are two-fold
EU Judgement – A landmark EU judgement in 2014 from the Court of Justice of the European Union ruled that

viewing copyrighted material

without explicitly downloading content is not piracy, and does not cause any breaking of piracy laws. This is because the cached files are temporary, and only transient and incidental to technology use. The relevant section of the judgement rules:
Article 5 of Directive 2001/29/EC of the European Parliament and of the Council of 22 May 2001 on the harmonisation of certain aspects of copyright and related rights in the information society must be interpreted as meaning that the copies on the user's computer screen and the copies in the internet 'cache' of that computer's hard disk, made by an end-user in the course of viewing a website, satisfy the conditions that those copies must be temporary, that they must be transient or incidental in nature and that they must constitute an integral and essential part of a technological process, as well as the conditions laid down in Article 5(5) of that directive, and that they may therefore be made without the authorisation of the copyright holders.
Customer Backlash – Going against end viewers using online video piracy would be disastrous from a public relations perspective. With users already having options of alternate media streams, any action against end users (as opposed to intermediaries such as pub owners or Kodi box sellers) is likely to cause outrage and lead to litigation against the monopoly of television rights. Already pub owners streaming from other EU based broadcasters can legally stream from those broadcasters, undercutting Premier league broadcasters in England only. For a key customer facing organization, invoking the customer's displeasure is definitely strategic hara-kiri and would do nothing to combat the actual challenge of online video piracy.
Conclusion
Ultimately revenues from subscription are critical for the maintenance of the premier league bubble. With clubs tied down to 4-5 year wage costs, the Premier League needs to maintain the same price evaluation for the next broadcast deal, which will be announced in the 2017-18 financial period, for the period starting 2019. That streaming premier League be profitable for broadcasters is the bottomline that the Premier League needs to ensure, whether by enforcing strict litigation against pirates, or by offering a bigger content package to end-users and making their services more affordable.
At VdoCipher we are committed to helping our users win the battle against piracy. Find more details about VdoCipher's DRM infrastructure and our integration of Widevine DRM for Hollywood-grade security, which helps us protect our users' premium content.
Supercharge Your Business with Videos
At VdoCipher we maintain the strongest content protection for videos. We also work extremely hard to deliver the best viewer experience. We'd love to hear from you, and help boost your video streaming business.
Free 30-day trial →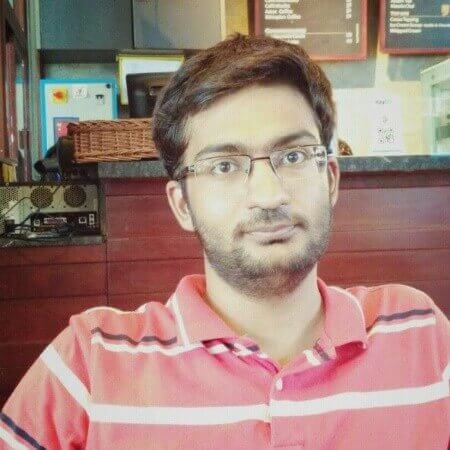 CEO, VdoCipher. Writes about video tech, ed tech and media tech.