Effect of Pandemic on Education
Unforeseen disasters can sometimes unleash unthinkable situations. Today businesses, economies, nations, and human lives are reeling under coronavirus' impact.  This pandemic has affected almost 300 million students around the globe. Shutdowns of educational institutions and schools have largely disturbed the education system. Most of the schools and colleges are carrying out online teaching in the time of lockdown. Online education businesses are registering a spike worldwide. It's the new-age-education in the time of Corona. Nearly 600,000 students worldwide travel overseas for their higher education every year. With COVID 19 the prospect of that happening anytime soon is flat. Online teaching is their savior at this critical time.
Example – Most of the rural Indian households have no access to the internet and live streaming facilities. Lakhs of students across the country are totally off education suddenly due to the coronavirus lockdown. The traditional education system already faces a lack of faculty and online learning adaptation is not easy. India has about 3.5 million students in higher education and around 900 universities. Basic and secondary education also comprises a huge number of students. There has been no preparedness for an online system of education leading to a lot of communication gaps and confusion.
The need for Online Teaching
The orders of 'Stay Home' and social distancing has spared no one. Students can not go out because of this shutdown. India has the largest population in the world which presents huge prospects in the education sector. Schools, coaching, and institutions are using online teaching as their primary mode of classes. The teachers and instructors are gradually organizing online webinars and meetings. 
The demand for online teaching and learning has seen a sudden wave since the lockdown. This indicates the huge demand that is rising for online learning. Many countries have adopted online teaching as their primary mode of education. The online teaching method requires only a good internet connection and a computer or mobile as essentials. Also, students don't need to travel from one place to another so the traveling time is zero. The retention power is also increased, as the students don't feel tired due to traveling. Learning from home also provides a comfortable ambiance to focus as students can choose the right environment for themselves. Moreover, the importance of virtual learning is increasing as the academic year has been drastically interrupted due to Covid-19. 
Online teaching is bringing a lot on the learning table for all the students whether they are from preschool or from the graduate level. Several Online tech companies like Google Classroom, Blackboard, Zoom, and Microsoft Teams have played a very important role in the transformation. 
Indian e-learning story in Covid-19 times
Online teaching could be a logical solution to support this problem. The government of India has finally given a green signal to the Indian universities to conduct online examinations which previously was limited to foreign universities. Initially, the limit was 20% but now they can provide 100% course online. Educational universities and institutions like Amity International Group, DIT University, Dehradun, and many others have conducted their examination online and have embraced the scenario. The institutions are promoting the concept of online classrooms and providing the resources to all the students digitally. Many schools and colleges have shifted to online learning systems so that the study is not affected by this pandemic. 

Global e-learning 
Countries that are heavily affected by Covid-19 – USA, Brazil, Italy, other parts of Europe, South Asia have also seen massive adoption of online teaching methods. From Zoom, Microsoft Teams, Google meets for live streaming to likes of
VdoCipher & Vimeo for recorded videos, all have seen a major boost.
Indian ed-tech startups on the rise
While many sectors are affected by pandemic but the online education industry is one of those few industries which are on its peak. A lot of innovations have been examined within the Indian EdTech industry to balance the dynamics of teachers and students from a conventional classroom to a virtual one. While these trends and innovations saw lower adoption in the pre-COVID-19 world, many existing off-the-shelf technology and innovation saw wide adoption in educational institutes recently, to ensure that the academic flow is not hindered. In classrooms the relation between a teacher and student was more in control of the teacher, virtual classrooms have turned the scenario now.  Smart classrooms are making teaching more transparent and equal for every student in a close to the real classroom-like experience.
All the competitive exams are on hold and students are utilizing this time to prepare for them. This has directly affected the education industry. Teachers can not teach in classes as coachings and schools are closed. Students have no option other than turning to their laptops and mobile phones. Ed-tech companies have seen exponential growth in the pandemic. Byju's has started offering free content in pandemic and gained 7.5 million new users on its platform. Other companies like Unacademy, Vedantu, Toppr, etc have seen 3x growth at this time. Although this growth is not surprising, Afterall India has more than 1.5 billion students and they have nowhere to go at this time.
How Vdocipher is helping online teaching across Globe
We know that online teaching is going to be the new normal. Teachers nowadays are already trying to get a hold of the technology but that is not the only problem. Piracy is also one of the biggest problems teachers are facing nowadays. Vdocipher is providing with a video player that provides complete protection against downloading and secure your content. Vdocipher player can be easily integrated with any website or app or any third-party LMS. We not only concentrate on video protection but it's also very important for us that your viewers have a great experience. We know that teachers are not as tech-savvy and they already are in the transition from Physical classrooms to the virtual classroom so we try to provide them as much support as we can.
Vdocipher is providing features like dynamic watermarking, download protection, screen recording prevention, etc.  Also, the dashboard is very user friendly and users can manage the content easily. You also, need not worry about all the hassle you will face while choosing the video host as vdocipher takes care of it as well. Once you have set up your website all you need to think about is online teaching and Vdocipher will take care of the security. We are now serving customers from 40+ countries with our product.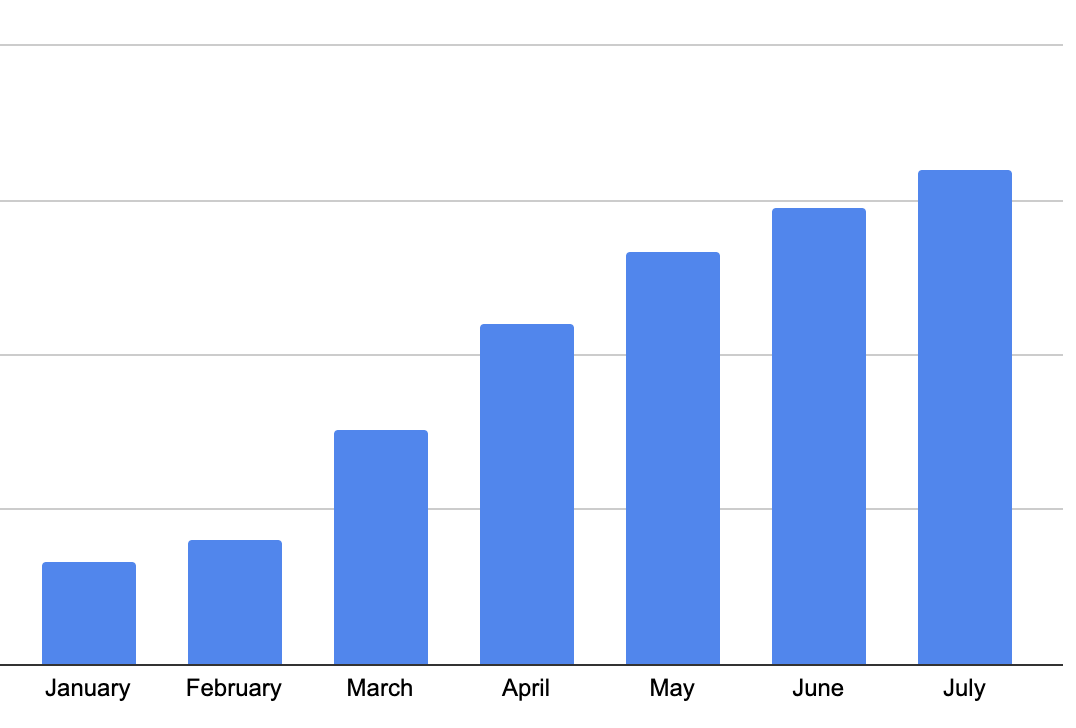 Secure Video Playback for Online Teaching
Distribute your lecture videos to students in most secure and smooth manner. Ensure that students can play in any device, while also knowing that your videos are secure from piracy. Complete video hosting package.
Free 30 Day Trial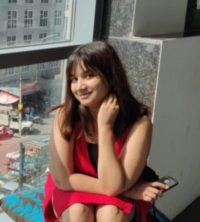 Digital Marketing | Writing
I read therefore I write.