We have just added support for Box.com imports. If you can upload your videos to Box.com, you can import videos directly from Box.com.
Steps to Import Videos from Box.Com
In your dashboard, go to Import from and choose "Add from Box". This will open a new pop-up window on Box.com.
You should be able to choose your video file by selecting the check box. You can select multiple files at the same time.
On clicking choose, we shall take up the list of videos and add it to your dashboard. The video will come with Queued status at the beginning.
You can have a cup of coffee now.
Return in some time and your videos will be ready. You can now embed these videos in your website or mobile app. Click here to read more on embedding options and how our secure embed code makes it impossible somebody to grab the embed URL. If your videos are on Amazon S3 you can import directly to VdoCipher dashboard using these instructions.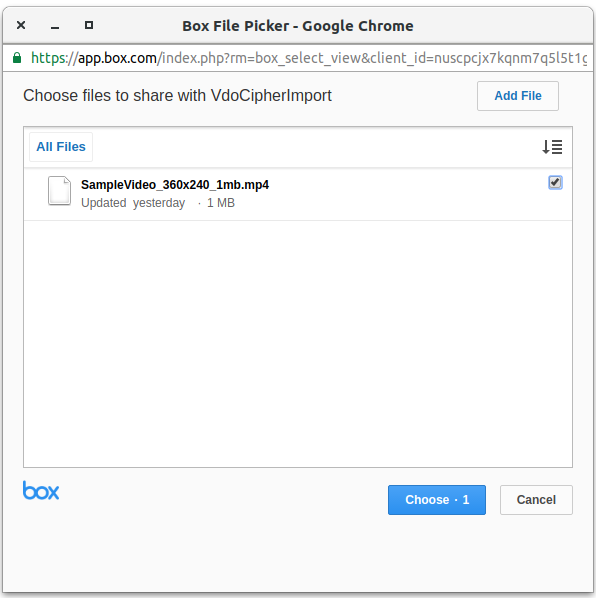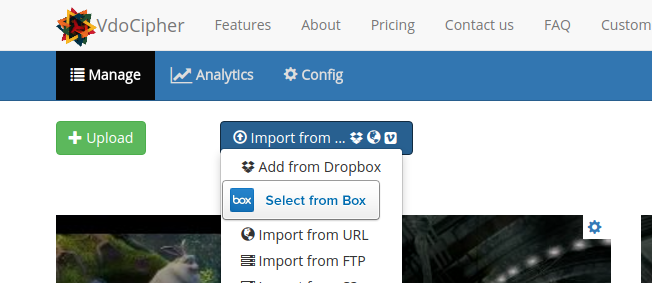 Supercharge Your Business with Videos
At VdoCipher we maintain the strongest content protection for videos. We also work extremely hard to deliver the best viewer experience. We'd love to hear from you, and help boost your video streaming business.
Free 30-day trial →