We already did a detailed comparison of Kajabi with other LMS platforms like Teachable vs Kajabi & Thinkific vs Kajabi. However, if you've decided to stay with Kajabi and are looking to embed videos, you are just in the right space.
Video Embed on Kajabi (using Script instead of Iframe)
Step 1: Visit kajabi.com and create/login your account.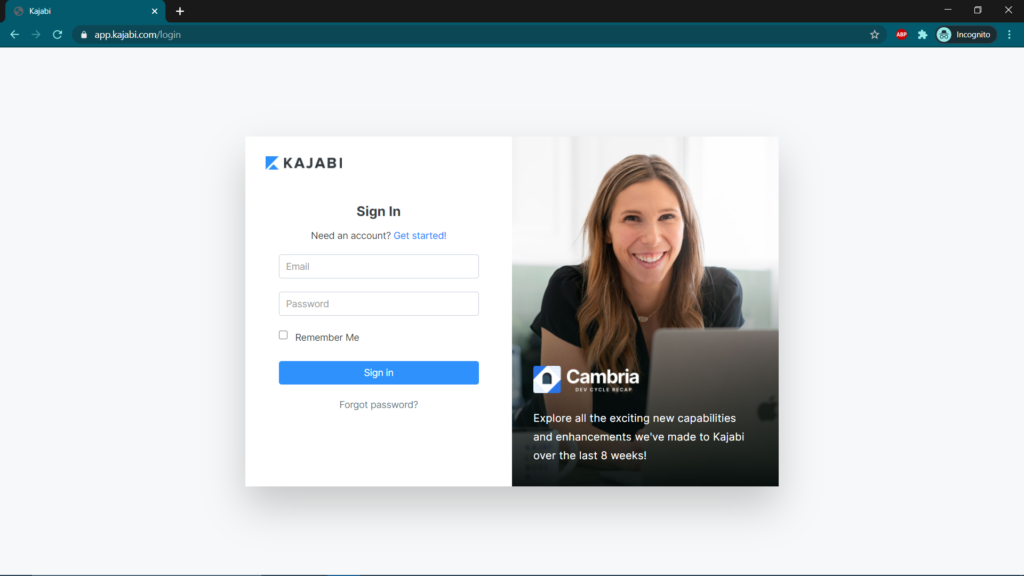 Step 2: Once done, you'll land on the dashboard, select the Products tab from the left panel.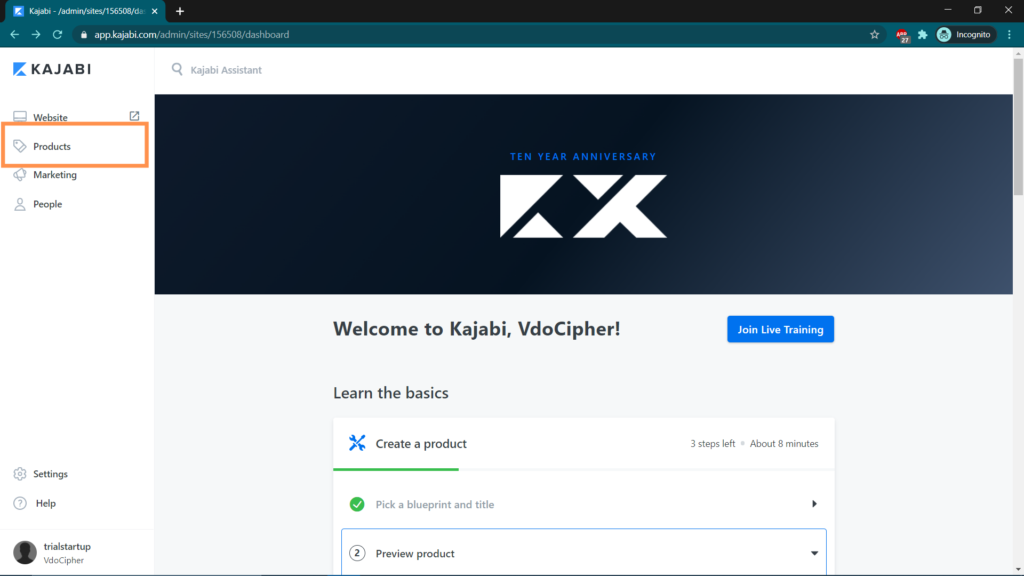 Step 3: Click into an existing Product or create a new one by clicking on the New Product button on the top-right corner.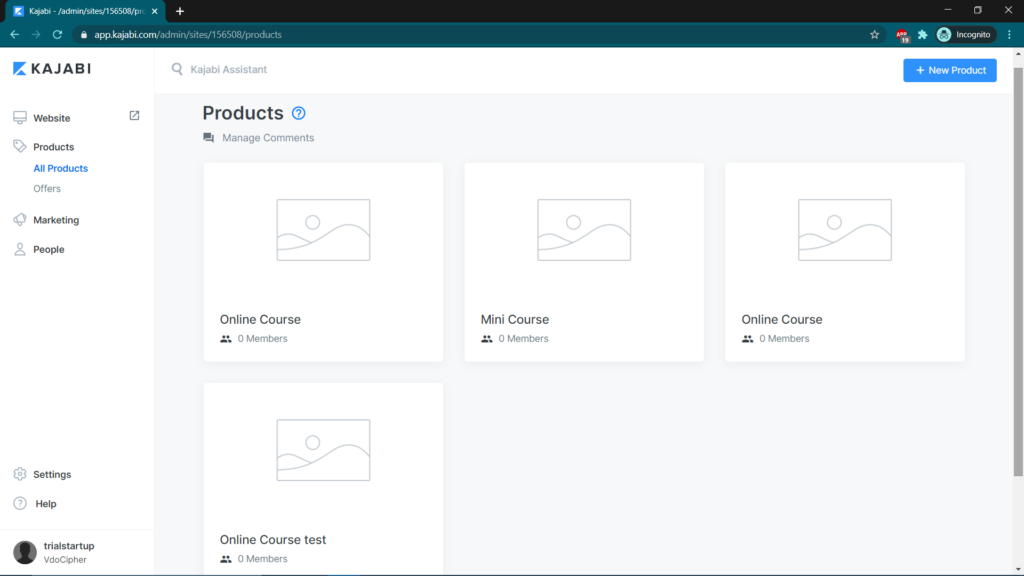 Step 4: Edit the post where you want to embed the video.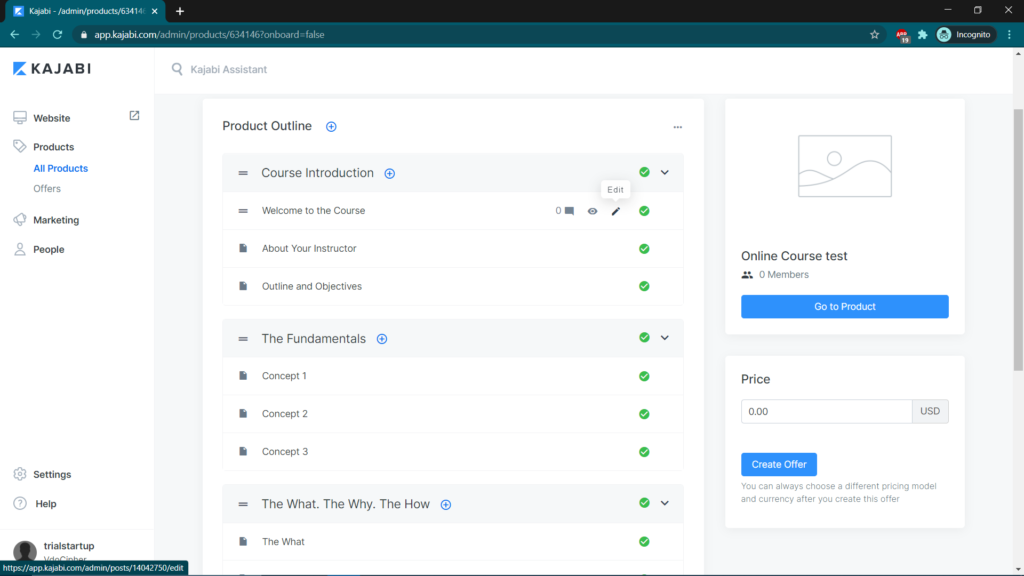 Step 5: Scroll to the post body. Open the source code <>.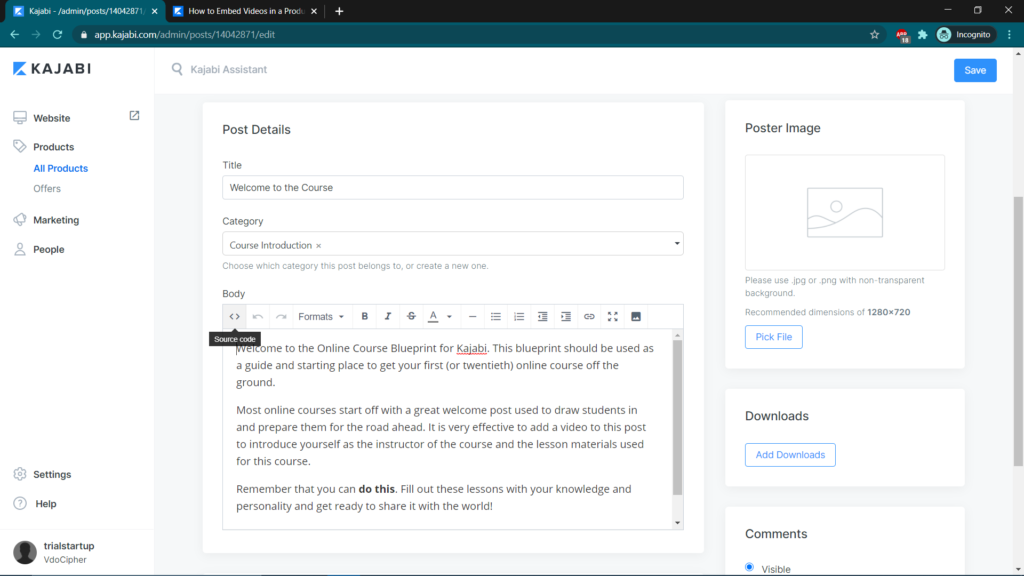 Step 6: Paste your embed code(script) in the source code dialogue box and click OK. (Script option is also available from "quick embed" section by clicking on "embed" button below the video in vdocipher dashboard).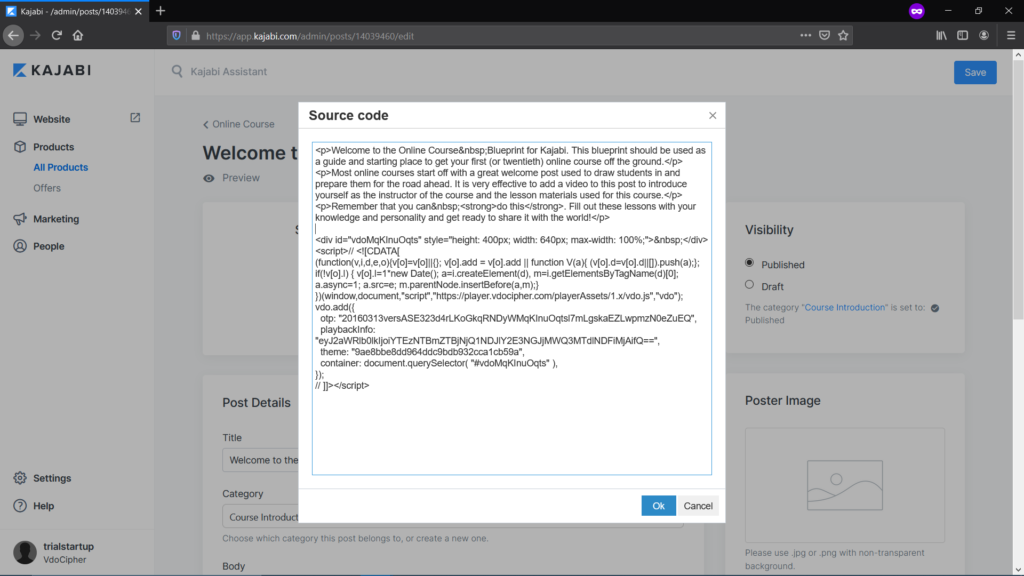 Step 7: Save & preview your changes in a new tab.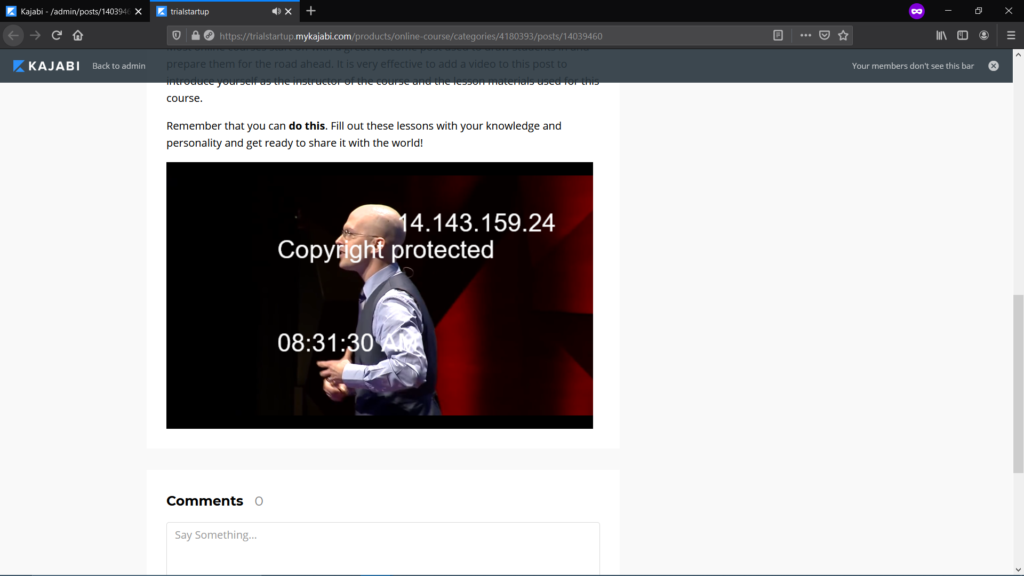 Supercharge Your Business with Videos
At VdoCipher we maintain the strongest content protection for videos. We also work extremely hard to deliver the best viewer experience. We'd love to hear from you, and help boost your video streaming business.
Free 30-day trial →