Video is an effective marketing tool that can help businesses promote their products and services, reach new customers, and drive sales. Corporate Video hosting services provide companies with a platform to host and share their videos, reach a wider audience and increase their visibility and brand presence online. Video hosting services also offer businesses tools to track views and engagement, helping them to measure the success of their video marketing campaigns. Video hosting service providers deliver a high-quality video experience for your viewers. In addition, it typically offers a variety of features and tools that can help you manage your video content better and drive engagement with your audience. Additionally, a corporate or enterprise-level video hosting platform often offers robust analytics that helps understand how your video content is performing and identify areas for improvement.
Corporate Video Hosting Services
Undoubtedly, video is an essential part of any marketing strategy. After all, it's one of the most engaging and visually stimulating mediums available. But what about corporate video? Is it worth the investment?
The answer is a resounding yes! Corporate videos can help your business in several ways, from boosting brand awareness to increasing leads and sales. Here are just a few advantages of corporate video services:
Increase Brand Awareness
One of the main goals of any marketing campaign is to increase brand awareness. Video is the best way to achieve it. When done right, corporate videos can introduce your brand to a whole new audience and help you stand out from the competition.
Boost Engagement
People love watching videos. Video content is more engaging than any other type of content out there. So, if you want to boost engagement with your target audience, corporate video is the way to go.
Increase Leads and Sales
The aim or goal of any business is to increase leads and sales. Luckily, a corporate video can help you do just that. Thanks to its ability to increase brand awareness and engagement, a corporate video can ultimately lead to more conversions and sales.
Improve SEO
Another significant benefit of corporate video is that it can help improve your SEO. Thanks to the power of video SEO, your corporate videos can rank high in search engine results, making it easily possible for potential customers to find your business online. Getting advice from a reputable digital marketing company like Dagmar Marketing in Jacksonville also plays a huge part in improving your site's overall SEO.
Enhance Your Website
Your website is often probably the first impression potential customers have of your business. So, it's important to ensure it's as strong as possible. Luckily, adding corporate videos to your website can help do just that. Not only will videos make your site more visually appealing, but they'll also help improve user experience.
| | | | |
| --- | --- | --- | --- |
| | Corporate | Personal | VdoCipher |
| Scalability | Required | Depends | ✅ |
| multi-DRM | Required | Depends | ✅ |
| HD playback | Required | Depends | ✅ |
| Watermark | Required | Depends | ✅ |
| APIs & SDKs | Required | Depends | ✅ |
| Plugins | Required | Depends | ✅ |
| Device Compatibility | Required | Depends | ✅ |
| Dashboard | Required | Depends | ✅ |
| Support | Required | Depends | ✅ |
Corporate video services can include a wide range of video production and delivery services businesses may need to promote their products or services or communicate with their employees. Video services can also include corporate event videography, product demonstration videos, corporate training videos, human resources videos, etc. There's no doubt that corporate video services can benefit your business. So, if you're looking to take your marketing to the next level, it's time to invest in corporate video.
HD Video Hosting Services Benefits
HD videos are becoming increasingly popular as people realize the importance of having high-quality videos. These high-quality and high-bitrate videos offer a higher level of detail and clarity than standard definition videos, making them ideal for viewing on high-definition televisions and monitors. High Definition videos are less likely to suffer from compression artifacts than SD videos, making them suitable for viewing on computers and mobile devices.
HD video hosting services are online platforms that allow users to upload and share high-definition videos. Usually, these services come with a range of features, such as streaming videos in HD quality, Adaptive bitrate streaming, CDN, creating and sharing video playlists, and embedding videos on websites and blogs. Many HD video hosting services also offer paid plans that include additional features, such as increased storage space and the ability to remove advertisements.
There are many benefits to using an HD video hosting service. One of the significant benefits is that you can provide high-quality video content to your viewers. It can help improve customer satisfaction and loyalty. Additionally, HD video can help to improve your search engine optimization (SEO) efforts. Finally, HD video can help increase the conversion rates of your website or blog.
Corporate HD Video Hosting Service Must-have Features
HD Video Distribution through Internet
Efficient Management of Large HD Video Files
Multimedia Content Management
Seamless Integration with Enterprise Systems
High-speed Downloading
Compression for HD Video as per your requirement
Multiple video formats support
Multiple streaming options with secure streaming
Transcoding to any video format
Dynamic Watermarking
Video synchronization
Analytics or Video statistics
Customer Support 24/7
Need for Encrypted Video Services
The need for encrypted video services has become apparent to many companies in response to the rise in cybercrime and the increasingly sophisticated attacks on systems and data. Video encryption encodes a video signal using a secret key known only to authorized parties. Encrypted video can be decrypted only by authorized parties with a private key. By encrypting video data, companies can ensure that their confidential information remains safe and secure, even if the video files are intercepted by an unauthorized third party.
There are many benefits to using encrypted video services, including the following:
Enhanced security – Encryption helps to protect against data breaches, video piracy, and cyber-attacks by making it difficult for unauthorized individuals to access confidential information. The best encryption technology available to prevent illegal downloads of a Video is DRM or Digital Rights Management.
Improved compliance – Many industries are subject to strict regulations regarding protecting confidential information. Encryption can help companies to meet these requirements and avoid hefty fines.
Improved customer satisfaction – In today's digital world, customers are increasingly concerned about the security of their personal information. Companies can provide their customers with peace of mind and improve customer satisfaction levels by using encrypted video services.
Increased efficiency – Encrypted video services can help companies save time and increase efficiency by reducing the need to monitor and protect confidential information constantly.
Improved competitiveness – Companies that provide their customers with enhanced security and privacy protection often have a competitive advantage.
How to Select an Encrypted Video Service Provider
Many companies offer encrypted video services, and the features and benefits can vary significantly. Companies need to consider their specific needs before selecting a provider carefully.
When selecting an encrypted video service provider, several factors should be considered, including:
Licensing Partnership – Advanced Encryption technologies like DRM require you to be a license partner with Google and Apple for protection across devices and browsers.
The provider's reputation – It is important to select a provider that has a good reputation in the industry and a proven track record of providing high-quality services.
The provider's experience – It is also important to select a provider that has extensive experience in providing encrypted video services. This will help to ensure that the provider is able to meet the specific needs of the company.
Customer service – The provider's customer service should be excellent, and the provider should be able to provide prompt and efficient responses to any queries or concerns.
Pricing – The provider's pricing should be competitive, and the company should be able to get value for money.
Security measures – The provider should have robust security measures in place to protect the company's information from unauthorized access.
Best HD Video Service providers for Corporate
VdoCipher – Secure Video Services
In the corporate world, online video security is absolutely essential. With the vast majority of businesses now relying on the internet for communication, collaboration, and marketing, the potential for data piracy is vast. A single data breach may cost a company millions of dollars and damage its reputation beyond repair. That's why online video security is so important.
By encrypting corporate video communications, businesses can protect themselves from the threat of data breaches and cyber-attacks. Video encryption ensures that only authorized users can view corporate videos and that all data is safe and secure.
VdoCipher, a secure video hosting provider, has been helping e-learning, media websites, and apps protect their premium videos using Hollywood Grade DRM protection, Dynamic watermarking, video chapters and more. Serving over 2000 businesses across 40+ Countries, the videos streamed via VdoCipher cannot be downloaded using any downloader, plugin, or hack. This way, businesses boost their revenue and protect their video content from unauthorized access and video piracy. Additionally, VdoCipher video security includes the below features:
Illegal video download prevention via Drm Encryption
Dynamic Watermarking
Amazon AWS Server + CDN
Secure offline downloads on Android
Geo and IP-based restrictions
Screen Capture Blocking
Smart HTML5 Video Player
APIs, SDKs, and plugins for WordPress, Moodle, and more
Google Cloud Storage
Google Cloud Storage is a cloud-based video service that helps businesses manage and store their video content. Companies can upload, store, and share their video content securely and efficiently with Google Cloud Storage. It offers a variety of features and tools that businesses can use to manage their video content, including:
Accessible storage: Google Cloud Storage offers businesses a reliable place to store their video content. With Google Cloud Storage, businesses can easily upload and store their video content and access it from anywhere.
Flexible access: Google Cloud Storage allows businesses to access their video content from any device, anywhere in the world. Businesses can also share their video content with others and collaborate on projects using the Google Cloud Storage platform.
Scalability: Google Cloud Storage offers businesses the ability to scale their video content storage needs as their business grows. Companies can add and remove video content as needed with Google Cloud Storage without worrying about capacity or scalability issues.
Amazon Web Services (AWS)
Amazon Web Services (AWS) provides various services to help businesses stream video to their audiences. AWS offers multiple video streaming services, including Amazon Kinesis Video Streams, Amazon Elastic Transcoder, Amazon CloudFront, and Amazon Simple Storage Service (S3). Each Amazon service has its own set of features and pricing.
Amazon Kinesis Video Streams is a managed service that makes it easy to stream video to AWS for storage and processing. AWS Elastic Transcoder is a media transcoding service that helps businesses convert video into different formats for different devices. AWS CloudFront is a content delivery network (CDN) assisting businesses in delivering video content to viewers with low latency. Amazon S3 is an object storage service to help enterprises store and retrieve video files.
Note: VdoCipher uses AWS infrastructure coupled with DRM licensing from Google and Apple to provide the most secure video streaming across devices.
IBM Cloud Video
IBM Cloud Video provides a cloud-based platform for businesses and organizations to stream live and on-demand video. The platform is designed to be scalable and customizable and offers a variety of features, including content management, security, and analytics. The service provides many features, including video transcoding, live streaming, content management, and player customization. IBM Cloud Video also provides APIs that allow developers to integrate the service with third-party applications and platforms.
HD live broadcasting
Multi-CDNs
Video Distribution and Workflow
Mobile compatible player
Vimeo Livestream
Vimeo Livestream is a live video streaming platform enabling users to stream live video content to their audiences. It provides users with various features and tools to help them create and manage their live streams, including the ability to create and schedule live events, embed live streams on their website or blog, and monitor live stream analytics.
There are many ways that corporates can use Vimeo Livestream. One way is to use it as a live event platform to showcase product launches, conferences, or other corporate events. Additionally, Vimeo Livestream can be used as a training and development tool for employees. It can also be used as a marketing tool to reach new and existing customers.
FAQs
How to provide Video Hosting Services?
You need to set up file storage with playback and place a layer before and after storage for security and privacy adherence. These mainly include encoding, transcoding, encryption, key management, and multi-bitrate support with CDN.
What Corporate Video Hosting Service is the best?
If you are looking for a complete hosting solution that also integrates global distribution via CDN, DRM, and other advanced necessities, then do a search for secure video hosting and pick the best provider, like VdoCipher.
Can Corporate Video Hosting Services protect against illegal downloads?
The most advanced way to protect your videos against piracy is to use a multi-DRM encryption system during upload and playback of your videos. This also protects screen capture on many devices and browsers. Google Widevine and Apple Fairplay are the most necessary license providers for multi-DRM support.
Supercharge Your Business with Videos
At VdoCipher we maintain the strongest content protection for videos. We also work extremely hard to deliver the best viewer experience. We'd love to hear from you, and help boost your video streaming business.
Free 30-day trial →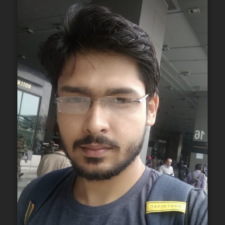 My expertise focuses on DRM encryption, CDN technologies, and streamlining marketing campaigns to drive engagement and growth. At VdoCipher, I've significantly enhanced digital experiences and contributed to in-depth technical discussions in the eLearning, Media, and Security sectors, showcasing a commitment to innovation and excellence in the digital landscape.