Digital Rights Management (DRM) company specializes in managing digital rights. DRM provides a service to copyright holders that helps them protect their intellectual property from unauthorized use and distribution. A digital rights management or DRM company is a type of business that specializes in providing copyright protection and management for digital content.
These companies typically offer various services, including digital rights management software, anti-piracy protection, and content licensing. DRM company also provides a platform for businesses to sell and distribute digital content. DRM technology protects any digital content, including videos, music, movies, games, and software. It restricts access to digital content, controls digital content usage, or prevents unauthorized copying of digital content.
Need for a DRM Company
The history of DRM goes back to the early days of digital music. In the 1990s, music companies began releasing songs in MP3 format, allowing users to copy and share music files easily. In response, music companies began using DRM to protect their copyrights. DRM technologies allowed music companies to control how users could copy and distribute their music.
DRM also controls how digital content is used. For example, DRM technology prevents unauthorized users from making copies of digital content. It can also be used to restrict the way digital content is used. Many companies use DRM technology to protect their digital content like videos, documents, music files and more.
For example, Apple uses DRM technology to protect the music sold through its iTunes Store. iTunes songs are encrypted with Apple's FairPlay DRM technology. FairPlay DRM technology prevents unauthorized users from playing iTunes songs on unauthorized devices. FairPlay DRM technology also prevents unauthorized users from making copies of iTunes songs.
One of the main reasons companies use DRM is to protect their intellectual property. By using DRM, companies control how their content is used and shared. This can help to reduce piracy and protect their profits.
Another reason companies use DRM is to ensure that their content is played back in a specific way. For example, a company might use DRM to ensure that their content can only be played back on a particular device or only be played for a certain amount of time.
DRM Implementation
DRM company usually implements digital rights management software through licensing authorities like Google Widevine and Apple FairPlay. This mechanism protects digital content from being copied or shared without permission. DRM companies have been around since the early 2000s and are one of the leading providers of DRM software. Since the implementation is difficult, content providers usually prefer a multi-DRM company like VdoCipher.
A DRM company provides a simple, straightforward way to protect your online content without any implementation hassles. Not only do you get DRM protection but also many features like CDN, dynamic watermarking, API, plugins, etc. This can help you to protect your intellectual property and to prevent piracy. Additionally, a DRM company enables you to track and manage your content to see who is accessing it and how it is being used.
Online DRM
The digital world is ever-changing, and with it, so are the ways we protect our content. Online DRM is a type of digital rights management designed to protect content distributed online. Unlike traditional DRM or Offline DRM, which is intended to protect content distributed through physical means, online DRM is designed to protect content distributed through digital means.
There are various ways to implement online DRM, but the most common method is to use encryption. Encryption is the process of transforming readable data into an unreadable format. Encryption makes it difficult or impossible for unauthorized users to access digital content.
When content is encrypted, it can only be accessed by those who have the key to decrypt it. This key is typically in the form of a password and is only known by the content owner. Online DRM is an essential tool for content creators and owners to protect their work. Choosing the right DRM solution for your content is crucial.
Overall, online DRM can be an important tool for protecting videos from unauthorized access and copying. It can also help to ensure that videos are played back in an intended way.
Also, the other type of online DRM requires a user to remain connected to the company's server to access their product. In the context of video games, to play a video game, online DRM requires the player to actively connect to the internet, even if the player decides to play the video game offline or in single-player mode. Ubisoft's Might and Magic X: Legacy's single-player and downloadable content is DRM-protected, requiring users to be online to authorize their game access.
Benefits of Online DRM
Online DRM helps to protect videos from being copied or downloaded without permission. It can also prevent unauthorized access to videos that are meant for specific audiences, like subscribers to a video service. Using DRM can help to prevent piracy and unauthorized distribution of videos. It can also help to ensure that only authorized users can access specific videos. This can be important for videos that contain sensitive or confidential information.
For example, DRM can prevent a video from being played back on a device that does not support the video's DRM system. This helps ensure that the video is seen in the way it was meant to be seen and that the viewer has a consistent experience.
There are several benefits of using online DRM, including:
It eliminates the need to install and maintain expensive hardware and software systems.
More secure as it is difficult to pirate content that is stored online.
Reduces the costs associated with deploying and managing digital rights management systems.
It provides a more convenient and flexible way to manage digital rights. It allows users to share or transfer their content to other devices.
Enabling content providers to control how their content is used and distributed.
Helping content providers protect their intellectual property and revenue streams.
Why Online DRM over Offline DRM?
With the proliferation of online video content from professional content providers and user-generated sources, the need to protect this content from unauthorized copying and distribution has never been greater. There are a few reasons why online DRM is preferred over offline DRM.
First, online DRM is more convenient for users. They can access their content from any device with an internet connection without worrying about transferring files or authorizing devices.
Second, online DRM is more difficult to circumvent. Users who want to pirate content can do so by cracking the DRM on a single file. With online DRM, they would need to crack the DRM for each individual stream or download.
Third, online DRM evades the need to download and store large encrypted files on an offline device. This also provides hackers with a chance to manipulate the encryption while offline.
Finally, online DRM is updated more quickly and efficiently than offline DRM. If a new DRM system is needed, it can be implemented without updating every user's device. Online DRM can be more flexible, allowing for different access levels and device usage.
VdoCipher – DRM company for Online Video DRM
Online video DRM is a type of access control technology that is designed to protect digital content from unauthorized use. Video DRM typically uses encryption to control access to digital content and can include features like watermarking and digital rights management information (DRM) to further control how the content is used.
VdoCipher, a secure video hosting and online DRM company, helps protect your premium video content from online video piracy with a Hollywood grade DRM content protection system that supports Google Widevine and Apple FairPlay DRM technologies. Widevine is a powerful and flexible DRM platform that is used by many leading content providers. It provides a high level of security and is able to support a wide range of content types. FairPlay is a more simplistic DRM platform that is used by Apple. It is easy to use and provides an excellent level of security.
DRM Encrypted video streaming
Custom moving watermarking with logo/image/viewer details
Offline secure playback for app
AWS powered server and CDN infrastructure
Smart HTML5 video player with adaptive bitrate playback and multi-language subtitles support
OTP-based playback
Easy to integrate APIs and SDKs
VdoCipher WordPress plugin
Conclusion
DRM has been controversial because some people believe it can be used to restrict access to digital content unfairly. However, DRM can also help businesses and copyright holders to prevent piracy and unauthorized use of their content. While DRM can be helpful for companies, it can also be unpopular with consumers. Some people argue that DRM is unnecessary and only serves to inconvenience users. Others say that DRM is too restrictive and prevents people from accessing content they have paid for. Despite the controversy, DRM is still a popular solution for protecting digital content. DRM is used by many companies, including Apple, Microsoft, and Amazon.
FAQs
What are the benefits of DRM company?
There are several benefits associated with working with a DRM company. These benefits can include increased security for digital content, greater control over how that content is used, and the ability to generate revenue from content licensing. Additionally, DRM companies can provide valuable insight and advice on how to best protect digital content.
What are some of the challenges associated with working with a DRM company?
One of the challenges associated with working with a DRM company is the potential for high costs. DRM services can be expensive, and it is important to be sure that the benefits of working with a DRM company outweigh the costs. Additionally, some DRM companies have been known to be difficult to work with, and it is important to be sure that the company you choose is one that you can trust.
How does Online DRM work?
Online DRM typically uses encryption to protect digital content. Content that is encrypted can only be decrypted and accessed by authorized users.
Supercharge Your Business with Videos
At VdoCipher we maintain the strongest content protection for videos. We also work extremely hard to deliver the best viewer experience. We'd love to hear from you, and help boost your video streaming business.
Free 30-day trial →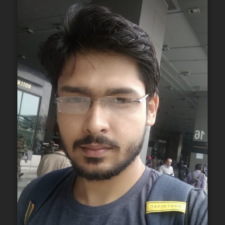 My expertise focuses on DRM encryption, CDN technologies, and streamlining marketing campaigns to drive engagement and growth. At VdoCipher, I've significantly enhanced digital experiences and contributed to in-depth technical discussions in the eLearning, Media, and Security sectors, showcasing a commitment to innovation and excellence in the digital landscape.