A plugin is also known as an add-on or extension. In other words, a Plugin is a software program to add new functionalities program without making any alterations to the host program. Plugins get widely used in video editing, web browsing, digital audio and more. A Video Plugin is more specific to a CMS, Framework, Platform or Browser.
In the 1990s, plugins started gaining popularity with the advancements in software and microprocessors. In fact, Adobe Photoshop was one of the earliest programs to use plugins. At that time, the plugin functionalities within Photoshop were special filters, special effects, and other ways of enhancing the images.
What is a Video Plugin and How it works?
Like plugins, Video Plugins are mainly programming scripts that attach to the host management software and provide additional functionalities related to video management on that host platform. Video plugins are the best way to build and manage your own video library. In addition, a video plugin offers a lot of flexibility and customization that you can't find with the host management software.
There are lots of video plugins available in the market. They are available for CMSs like WordPress/Joomla, browsers like chrome and even for LMS like Moodle. Their functionalities vary with the platform and also their availability. Installing a video plugin in a CMS often creates a new menu to upload and manage your videos. You can also organize your videos into categories and subcategories. Some video plugins allow you to upload and manage your audio files as well.
With many video gallery making plugins in WordPress, you can create a video gallery by placing a video or a group of videos onto a page or post. The videos will appear as a strip of thumbnails with a play button in the centre. You can then view a larger version of the video by hovering your mouse over the thumbnail.
Uses and Benefits of Video Plugins
Easily create and edit your videos
You can also use video plugins to create slideshows, video tours, private video messaging and more.
Used to combine videos with your blog posts
Create video-based test questions with the help of the Quiz Module.
Video Plugins can be used to create your own video gallery to upload multiple videos of different formats.
View and edit your recorded videos directly from your WordPress dashboard
Embed the videos into any WordPress post or page, into your sidebar or footer using widgets or shortcuts.
Export your videos to various popular formats.
Customize the videos with transitions, filters, transparency effects, video overlay effects, and audio effects.
Features a Video Plugin must have
Keep in mind that features availability depends on the vastness of the host platform. For example – WordPress is more like to have a high rated video editing plugin than Joomla. In general, we have listed some basic considerations before choosing a video plugin to suit your requirements.
Consider the number of additional features that come free with the base plugin and look into the possibility to get any of them unlocked.
Check for social media integration (Facebook and Twitter widgets, etc.) and how it works with your custom galleries and pop-up windows.
Plenty of video plugins also provide options to embed videos from 3rd party services such as YouTube, Metacafe, Blip.tv, Flickr, Dailymotion and other video sharing sites. If such an option is essential for you, pay attention to such a feature available with the base plugin.
Be sure that the video player plugin functions appropriately on mobile devices and on desktops.
If you need to support advanced functions such as IP filtering, URL filtering, and others, consider checking and using the 3rd party function plugin and extensions if available.
Some plugins allow you to upload and manage videos and upload and manage audio on the same stage.
Best Video Management Plugins for different CMS
WordPress Video Plugin
A WordPress video plugin is software that allows you to upload and manage video files and present them in various ways. There are lots of video plugins available in the market. They provide different features, and each has its own way of working. While some are free, others are paid.
VdoCipher Video Plugin: VdoCipher video plugin enables you to host premium and download protected video content on your WordPress website. It enables the highest Hollywood grade protection for your videos and prevents piracy.
This is the best solution for premium video content creators who produce content like lecture videos, music, and movies. VdoCipher WordPress video plugin seamlessly integrates with all popular WP membership plugins, including Members, Restrict Content Pro, MemberPress and WP eMember. The video plugin also works perfectly with top Learning Management systems such as Sensei, LearnDash, WP CourseWare, LifterLMS and LearnPress. You can install the plugin from the official source here.
Note: Since WordPress in itself is big, we have created a separate article featuring useful WordPress Video Plugins.
Moodle Video Plugins
Moodle Filter by VdoCipher: If you are looking to add download-protected videos from VdoCipher inside your Moodle LMS content page then this filter plugin is the solution. This moodle filter plugin by VdoCipher replaces the shortcodes with the embedded video player.
You will also get an API key and ids for each video from your VdoCipher dashboard. This can be used to embed your videos inside any moodle content such as a page or an activity. You can install the authentic video plugin for moodle through the official moodle-filter_vdocipher Github repository.
You can also read the Moodle Video Upload, Embed & Plugin Installation Guide.
VideoEasy Moodle Plugin: The Moodle Video plugin uses the VideoEasy filter to play media files like mp4 and mp3 with html5 players. It uses user-editable templates to allow the admin to customize existing players' appearance or support new players. Predefined player templates have support for Video JS, JPlayer, JW Player, Flowplayer and MediaElement.js. In addition, the filter includes templates for multiplayer support and allows the users to customize or add new players through Video Easy filter settings pages.
Moodle HTML5 audio/video to MP4 filter Plugin: This video plugin filter allows the automated creation of MP4 sources for HTML5 audio and video elements. This is very useful when a user uses atto_recordrtc as most of the browsers create WebM files for videos and Ogg files for audio, which are not playable on Safari. This Moodle plugin checks for an existing MP4 source and provides it automatically. If the MP4 source does not exist, a scheduled task creates the same. In addition, the plugin links the moodle HTML5 audio/video to the mp4 filter add-on. That means audio and video elements can have the same filenames as Moodle HTML5 audio/video to MP4 filter uses.
Chrome Video Extensions
Picture-in-Picture with Playback Controls plugin: In a nutshell, Picture-in-Picture allows you to watch the video in a floating window with playback video controls. The window can be any size and will always float around you while you browse the web. The floating video plugin works with all HTML5 video elements and supports all video formats and popular video hubs.
Features:
Custom settings concerning window
Broad playback controls (play,stop,rewind,etc)
Supports all video formats
Play video in a pop-up from websites like YouTube, Facebook and more
Resizeable floating window
Video Speed Control plugin: Video Speed Control is a video speed adjustment plugin to ease the playback speed control of any HTML5 video. With it, you can Speed up, slow down, advance and rewind HTML videos using shortcuts. Once installed in the browser, you can see a speed controller on the top left corner of the video player. Click the controls to accelerate, slow down, or rewind the video (10 seconds + lowers playback speed).
Keyboard shortcuts are as follows:
S – decrease playback speed.
D – increase playback speed.
R – reset playback speed.
Z – rewind the video by 10 seconds.
X – advance video by 10 seconds.
V – show/hide controller.
Movie maker MovieStudio video editor plugin: Movie maker is a chrome extension to create movies, record videos, edit and modify them using other imported videos. The plugin allows adding images, audio and texts into your videos and movies. Movie maker supports WEBM videos, MP4 videos, MP3 audio files, JPG images and TEXT files or content.
Features:
Record and import videos into your project
Add and edit MP4 or WEBM videos included in your project
Add any MP3 audio file
Editor for text integration and image addition into your movie
Joomla Video Plugins
Before we discuss different video plugins, we should also remember that if you are looking to only embed videos in any cms then using iFrame is also a choice. Using iFrame embed is very easy as all you need to do is copy and paste. For example, if you want to embed a piracy protected Video from VdoCipher, then copy the embed copy for the uploaded video. You can find this embed code by clicking the embed button on your video and then selecting the quick embed option. Then with expiration and watermarking options, you can click on the "Generate Embed Code" button and finally copy the embed code. Paste it in your regular HTML content and your protected video is live for your authorized audience.
Videobox Plugin: Videobox is a 3.6+ extension to add audio and video to your website. Videobox supports HTML5 video and audio formats, videos from YouTube, music from SoundCloud and more. In addition, there are several ways to insert videos, direct player, pop-up player, and a video gallery. Just place the video link in the Videobox, and you are good to go.
Features:
HTML5 video and audio support (since 2.0.0)
Start playing video when a page is opened (since 3.0.0)
Specify playback end time for YouTube and HTML5 videos
Full video URL as video ID (since 1.1.1)
Player offset for each video (since 1.1.1)
Modular video source adapters (since 4.0.0)
AllVideos Plugin: AllVideos is Joomla's universal media player and must-have plugin for any Joomla based website. The plugin embeds audio and video content from major 3rd party media providers like YouTube, Facebook, SoundCloud and Flickr into Joomla articles and other Joomla components supporting content plugins. Coming to the media content embedding, the plugin allows playback of any web-native video file hosted on the remote or your server.
Features:
Support for all major 3rd party media providers
Easily embed media content directly from your server or a remote server.
Displays background videos with muted sound
Media content streaming using web-native video and audio formats like H.264/MPEG-4 (.mp4/.m4v/.m4a)
The easy and descriptive syntax for media embedding
WooCommerce Product Plugin
As the world is moving towards digital marketing, videos have become an important part of e-commerce marketing. According to a recent report, 80% of the products are purchased without the customer physically visiting the store. Therefore, it is important to use video content to attract customers to your products.
The WooCommerce Product Video Plugin allows you to embed and integrate videos into product pages. You can upload or embed videos from video streaming websites like YouTube and Dailymotion. This plugin also allows you to configure the videos to be displayed on product pages or on listing pages.
Features:
Add videos to your product page
Videos can be played in various modes like From Page, In-Popup or Full Screen.
Upload or embed videos from popular websites like YouTube
Configurations for embedded & self-hosted videos
Add thumbnails for videos
Customize width and height of videos for both shop and product pages
Supercharge Your Business with Videos
At VdoCipher we maintain the strongest content protection for videos. We also work extremely hard to deliver the best viewer experience. We'd love to hear from you, and help boost your video streaming business.
Free 30-day trial →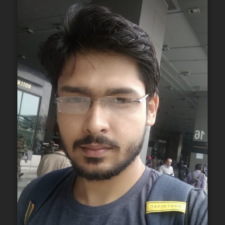 My expertise focuses on DRM encryption, CDN technologies, and streamlining marketing campaigns to drive engagement and growth. At VdoCipher, I've significantly enhanced digital experiences and contributed to in-depth technical discussions in the eLearning, Media, and Security sectors, showcasing a commitment to innovation and excellence in the digital landscape.