Digital Rights Management (DRM) is a technology employed by content providers to protect their intellectual property, digital files, and digital content. DRM restrictions are used to control access to digital files and restrict specific actions taken with those files, such as printing, copying, or sharing. DRM is also used to track the use of digital files so that the provider can understand how the file is used and measure the impact of its distribution. You can also keep all these files in some kind ofdigital asset management system. The benefit of DRM restrictions is that it allows the creator of a digital work to protect their copyright and have control over their work.
DRM Restrictions allow online video and other digital services to impose that the content they provide is used in accordance with their requirements. The primary purpose of DRM is to ensure that the content is only available to the paying customers.
DRM uses a combination of different technologies to ensure the content will only be readable on a particular computer or device. The main objective of DRM restriction is to prevent the content from being distributed on peer-to-peer and social networks such as BitTorrent and Telegram. DRM may restrict some of the things you can do in your web browser. Several services are approaching HTML5 video, requiring a different DRM mechanism known as Content Decryption Module (CDM).
Common ways to protect your Digital Content
There are several different ways that video security restrictions can be applied to a digital video. The two most common ways are to use digital watermarking and DRM Technology.
Digital watermarking is the process of adding small amounts of information to the digital video. This information can be used to identify the content and to track how it is used. Keep in mind that there are some illicit ways to bypass watermarking.
DRM Encryption is the process of protecting the digital video from being copied, transferred or distributed. If a digital video has been DRM Encrypted, it can only be used in a way that the content provider wants. It is the most secure way to protect your digital content as through this way it gets protected via Google and Applen drm license servers.
Most Common implementations of DRM Restrictions
There are a number of common DRM restrictions varying on the type of Video DRM used. The restrictions may include, but are not limited to, the following:
The file or content may be played only on a limited number of devices or for a limited number of times.
Only authorised users can access your content.
Prevents editing, printing, saving, forwarding, sharing, screen grabbing and more
Content limited to devices, IP addresses and country locations.
Access Management
Types of DRM Restrictions
There are three types of DRM restrictions: technological, contractual, and legal.
Technological DRM restrictions are imposed by technology and can include measures such as encryption, password protection, and digital rights management software.
License agreements impose contractual DRM restrictions. They can include measures such as restrictions on the number of devices that can be used to access the content, the number of times the content can be accessed, and the length of time the content can be accessed.
Legal DRM restrictions are imposed by copyright law and can include measures such as the requirement to purchase a license in order to access the content or the requirement to obtain permission from the copyright holder in order to use the content.
Benefits of DRM Restrictions
There are benefits to DRM restrictions. First, they can help to protect copyrighted material from being copied and distributed illegally. They can also help to ensure that customers who purchase digital content can access it only on authorized devices. DRM restrictions can also help to prevent piracy and protect against copyright infringement. They can help protect copyrighted material, discourage piracy, and keep users from sharing unauthorized copies of the content. Additionally, DRM restrictions can help increase revenues for content providers, as users are more likely to purchase legitimate copies of content when they know that they are unable to share or distribute it illegally.
Once you have a DRM protected file, then no one else can use it. In some cases, you can control who can access your digital product when you decide to close down your website. Digital Rights Management is the most effective way to protect your content from illegal distribution and use. Digital Rights Management is an effective way to protect your content from illegal distribution and use.
Examples of DRM Restrictions for Digital Assets
---
Video DRM Protection
Video DRM restrictions protect and control the use of digital video. When a piece of digital video is protected by DRM, the owner of the video is given the ability to manage how the content is used. The owner can decide who is allowed to view the piece of content, how many times it can be viewed, what devices it can be viewed on and how long the content is available.
When video DRM restrictions are used, it is possible to ensure that the digital video is used only in the way that the content provider wants it to. It is also possible to ensure that the digital video is used by the right people, at the right time and on the right devices.
Video DRM restrictions can be used to protect many different types of digital video. It can be used to protect digital videos that are downloaded from the internet or copied from a DVD. It can also be used to protect digital video that is sent to a mobile phone or streamed to a television. By embedding DRM into videos, copyright holders can control how and where their videos are shared online. DRM software can also be used to restrict access to videos, for example, by only allowing them to be viewed a certain number of times or by requiring a password to access them.
VdoCipher DRM Solution for Video Protection
Vdocipher offers Hollywood Grade DRM Protected Video Streaming to protect video piracy and unauthorized access or sharing. It provides secure video hosting solutions to LMS platforms, media, e-learning platforms and individual videos creators. Videos streamed through VdoCipher cannot be downloaded via any software or internet plugins. Some of their key features include:
DRM encrypted streaming protected via Google Widevine and Apple Fairplay
API and Plugin Integration
Multi CDN Integration
Adaptive Smart HTML5 video player
AWS powered server
Customizable video watermarking
Geo, IP and Time based restrictions
eBooks Protection
DRM restrictions on ebooks vary depending on the ebook platform or service. However, many ebook platforms place restrictions on how many devices an ebook can be read on and how many times it can be read. Additionally, DRM may also restrict the ability to print, copy, or share ebooks. DRM restrictions on ebooks include preventing piracy, ensuring that the ebook is used only by the person who purchased it and preventing the ebook from being shared or copied. DRM also allows ebook publishers to track how often an ebook is read and what parts are most popular.
Publishing platforms like Google Play Books, Amazon Kindle, Kobo use Adobe Digital Editions DRM support. DRM-protected ebooks can only be accessed on authorized apps and devices like Amazon Kindle ebooks can only be viewed on Kindle app and Kindle devices.
Benefits of DRM restrictions on eBooks
DRM restrictions can help to prevent the piracy of ebooks.
It can help to ensure that the ebook is used only by the person who purchased it.
It helps to protect the copyright of the ebook. Only those with authorized credentials can view DRM-protected ebooks.
These restrictions lock their customers to the stores by creating a DRM scheme that allows authorised readers to read their books
DRM books such as Amazon restrict its user by location, if you moved to another country, you lose all the E-Books you paid for if the title is restricted in that country
Depending on the DRM configuration, DRM restricted ebooks may have restrictions on functions such as transferring to other devices, copying text to the clipboard for pasting elsewhere, printing, and text-to-speech synthesis. While some DRM schemes make it possible for publishers to enable these features, others do not support them at all.
Protection on Apple Store
Apple FairPlay is a DRM technology used by Apple Inc. to protect digital audio and video content from unauthorized reproduction or distribution. It is used on iTunes Store and other Apple-owned digital content distribution services. The company used it to protect copyrighted works sold through iTunes Store, allowing only authorized devices to play the content.
Apple's FairPlay DRM can securely deliver streaming media to client devices through the HTTP live streaming protocol. FairPlay DRM provides the highest security from piracy through encryption, licensing & disabling screen capture. The restrictions imposed by FairPlay, mainly limited device compatibility, have sparked criticism
Few usage restrictions of Apple Music:
Only authorized devices using the iTunes account are granted permission for using the service.
Restriction to use the service on up to six devices or not more than five computers associated with your Apple ID.
Music streaming is restricted to only one device at a time.
Songs are saved as Apple Music AAC audio files with DRM. DRM restricts converting files to other formats.
You cannot edit or remix the tracks.
Restricts burning songs to CDs.
DRM restriction on keeping the purchased content. Your entire song library will be gone forever if you cancel the paid subscription
FAQs
---
What is the difference between Hardware-based and Software-based DRM?
Hardware-based DRM: The content is encrypted using a hardware key and can only be read on a specific computer. The main disadvantage of hardware-based DRM is that it is not compatible with all devices. For example, iTunes can only read the iTunes protected content on Apple computers.
Software-based DRM: The content is encrypted using a software key and can only be read on devices with specific software compatibilities. The advantage of software-based DRM is that it is compatible with all the devices supported via software.
Can I transfer my DRM-protected content to another device?
This will depend on the type of DRM protection. Generally, you will be able to transfer your content to another device that is registered to your account. However, there may be some restrictions on how many devices you can use the content on.
Supercharge Your Business with Videos
At VdoCipher we maintain the strongest content protection for videos. We also work extremely hard to deliver the best viewer experience. We'd love to hear from you, and help boost your video streaming business.
Free 30-day trial →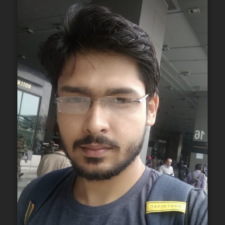 I have traversed through the digital wilderness, honing my skills in technology and marketing including the latest trends, tools, and techniques. My passion for innovation has driven me to experiment with tech-based marketing in the eLearning, Media, and Security sectors.