What is UltraViolet?
When you purchase a film you are actually purchasing a license to watch that film. By default if you purchase a film using Google Play Movies & TV, your license is valid only for viewing on the Google App. The purpose of a Digital Locker system is to bring together rights owners (Movie studios) and streaming platforms (for example Google, Apple, Amazon) to create a centralized information locker where all content licenses that a user purchases are stored.
UltraViolet is not a DRM. The platforms that are compatible with Ultraviolet DRM would still have to be DRM compatible (that content should be protected by DRM is a prerequisite for any streaming service offering Hollywood content).
Digital Entertainment Content Ecosystem conceptualized the UltraViolet Digital locker in 2010. The following year, five of the major studios – Warner Bros, Sony Pictures, Fox, Universal and Paramount, and the mini major Lionsgate announced support for Ultraviolet. On October 2011 the DVD release of the film Horrible Bosses marked the first time a DVD title was released with an UltraViolet license. Flixster and Vudu were the first streaming services to support the Ultraviolet.
Why a Digital Locker?
Ensure Users purchasing physical Blu-Rays and DVDs can stream films online
When you buy a Blu-Ray branded with UltraViolet logo you get access to a rights code with which you can restore your purchase to the UltraViolet digital locker. Then you can stream the film via an compatible app. Since their release in late 90s, DVDs have been among the biggest sources of revenue for movie studios. With a mechanism that allows users purchasing DVDs to link it to an online copy, studios retain incentives for users to purchase DVDs at a time when users increasingly prefer to view video content on the go.
Users should not be locked into the platform where they purchased a film
Say I buy Despicable Me on Amazon Video. Six months later I purchased Ironman on iTunes. Another six months later I purchased Get Out on Google Play Movies & TV. An year later from then I want to watch Despicable Me. I first look for the film in Google Play. Not finding it there I look for it on iTunes. And then I check Amazon Video. This is poor user experience. A far better experience would be for all three films to be available on all three platforms. That is the purpose that a Digital Locker seeks to serve.
The idea is that once you purchase a movie from a particular online storefront, you are not locked in to that storefront to access the films on the platform. By storing all your licenses in a single UV digital locker and then connecting the locker to all your accounts on Apple, Google and Amazon, you should get access to streaming content across all UltraViolet-compatible apps and devices. The ultimate objective is to prevent different streaming platforms from becoming silos, so that users are not restricted in the kind of apps that they can use.
Content Creators retain control over market
A second motivation is that by making where you purchase from and where you watch content interchangeable, movie studios are undercutting the power of streaming platforms to lock users in.
Back in 2007 Steve Jobs wrote his "Thoughts on Music" about removing DRM from music purchased through iTunes. While Jobs argued that this move was done to improve the user experience, in reality the fact was that the iTunes + iPod ecosystem was getting so dominant that users were increasingly getting locked onto the platform. A DRM ensured that once a user purchased a song via iTunes, they are locked on for life to iTunes + iPod ecosystem. By removing a DRM from music purchased, users can easily migrate to other rival music players. By making iTunes interchangeable with any other platform selling music, the music studios retained control over the market while undercutting Apple's hopes of gaining leverage over studios.
Where to buy?
There are two ways that you can purchase an UltraViolet compatible film – through an online digital store, and via purchasing a DVD. When making a purchase through either means do look for the UV logo. If the selected title does carry a UV license the logo would be present prominently.
DVDs
Many DVDs and Blu-Rays include codes that are redeemable on the UltraViolet website.
Disk to Digital services –
You can buy UltraViolet versions of your existing DVDs and Blu-ray discs for a small fee. You can do this via software (Vudu) by placing your Blu-Ray or DVD in the disc drive. However tests have shown that even when a film is eligible for Disc to Digital the user experience is quite poor and does not work at all times.
Walmart, which owns streaming service Vudu, also offers Disc to Digital service when you bring your DVDs to their store.
You can then view the films online through UV-compatible apps.
Purchase via (Compatible) Online Store
Writing in July 2018 only the following streaming services offer support for the UltraViolet digital locker:
FandangoNow

kaleidescape

Paramount Movies

Sony Pictures

Verizon FiOS

Vudu
How to Play?
Users can view UltraViolet-licensed content through any of the above apps on Android or iOS. You can use Chromecast, connect Apple TV to your iPhone/ iPad via AirPlay and Amazon Fire TV. Roku and top game consoles PlayStation and XBox all support Vudu.
UltraViolet Digital Locker is not supported by the biggest players – Disney, and Apple, Google and Amazon
Although Iused Apple Google and Amazon to illustrate my examples, the issue is that none of these platforms actually support UltraViolet digital locker. Among Studios the major holdout is Disney Studios, which is arguably the most powerful movie studio.
Apple iTunes, Google Play Movies & TV and Amazon Instant Video are all transactional video on demand platforms (although Amazon also runs a subscription video service – Amazon Prime Video). Netflix is solely a subscription video on demand platform, and so does not sell users direct licenses to view films. (Netflix actually stands on both sides – by commissioning original content the company is challenging Hollywood studios, but it is not likely that Netflix will sell its content via TVOD service. The biggest motivation for Netflix in creating original content is to get users to sign up in the first place).
Apple iTunes, Google Play Movies, Amazon Video and Disney are not likely to support UltraViolet digital locker in the foreseeable future either. Disney instead has spearheaded a competing digital locker called Movies Anywhere, which claims to provide a better user experience. The biggest win that Movies Anywhere has over UltraViolet is that Apple, Google and Amazon have all signed up to the service. Vudu and FandangoNow are the only platforms that are compatible with both UltraViolet and Movies Anywhere digital lockers.
Why do the big majors not support Ultraviolet DRM?
Poor user experience.
The producers of the crowdfunded Veronica Mars film sent backers of the film a coupon which could only be validated on UltraViolet DRM and played back on Flixster. However the process of linking Flixster and Ultraviolet was extremely buggy, and the linking of the purchase was not successful for most users. Clearly the technology, while well-intentioned had plenty of pain points from a user experience point of view.
The single biggest advantage that Ultraviolet held was that it was supported by all 5 of the major film studios, with the notable exception of Disney. However the Disney backed Movies Anywhere platform now has got support from 20th Century Fox, Sony Pictures, Universal Pictures, and Warner Bros. And as previously mentioned, more importantly, Movies Now is integrated with the biggest online video storefronts – Apple iTunes, Google Play Movies and Amazon Video.
Going forward, Movies Anywhere looks likely to be the Digital Locker which ensures a seamless experience for users purchasing films online.
Supercharge Your Business with Videos
At VdoCipher we maintain the strongest content protection for videos. We also work extremely hard to deliver the best viewer experience. We'd love to hear from you, and help boost your video streaming business.
Free 30-day trial →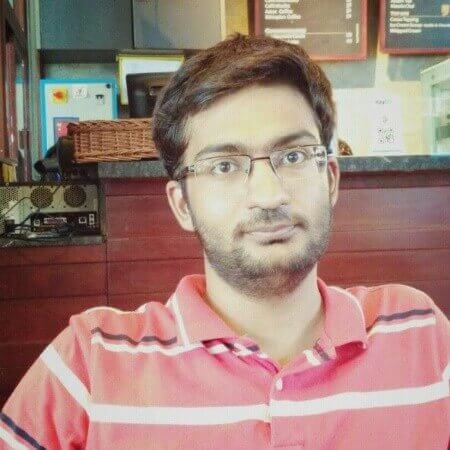 CEO, VdoCipher. Writes about video tech, ed tech and media tech.