VdoCipher introduces simpler and cheaper pricing plans for secure video streaming needs. VdoCipher is the one stop solution to e-learning & media companies looking to sell videos on their site in most secure, smooth and affordable way.
The bandwidth pricing decreases with your usage. Recharge when your bandwidth credit gets consumed or after one year. Key thing here is that extra credits remaining will be rolled over to next year on recharging again with any plan. Lots of storage is included in each plan. Contact us for extra storage needs.
Hours of streaming for a medium quality content are also included as an indicator. There is a 5GB free trial to test our service.
https://www.vdocipher.com/site/pricing
So, sign-up and start streaming with most secure video solution in the world.
But I have already purchased storage credits in GB-months?
If you had purchased bandwidth credits earlier to this price change, we shall make your maximum storage capacity 1.5 times the equivalent of the purchased credits to accommodate time varied storage.
Why am I seeing negative storage credits?
Negative storage credits mean your account has not been completely shifted to the new pricing model. Rest assured, it shall not affect your service quality or restrict video upload.
How much bandwidth do I need for video streaming?
Your bandwidth is the total data streamed out while streaming your videos. While purchasing bandwidth, take into account the expected video views you might have in future. If a 200 MB video is played 10 times a day, then bandwidth consumed would be  0.2*10 = 2 Gb
How long is the minimum billing period?
The billing period is not relevant because your bandwidth credits roll over to the next month/year. You can therefore estimate and buy credits for a year. If your bandwidth gets consumed early, you can simply buy more credits and extend your account validity by a year. The only requirement is to make at least one bandwidth purchase within a year.
What about feature XYZ? Is it available with this plan?
All our features are available with any bandwidth purchased. You can test-drive these features during your 60 days free-trial. Once you become a paid customer, you can avail dedicated email support and all features such as dynamic watermark or custom encoding etc.
Supercharge Your Business with Videos
At VdoCipher we maintain the strongest content protection for videos. We also work extremely hard to deliver the best viewer experience. We'd love to hear from you, and help boost your video streaming business.
Free 30-day trial →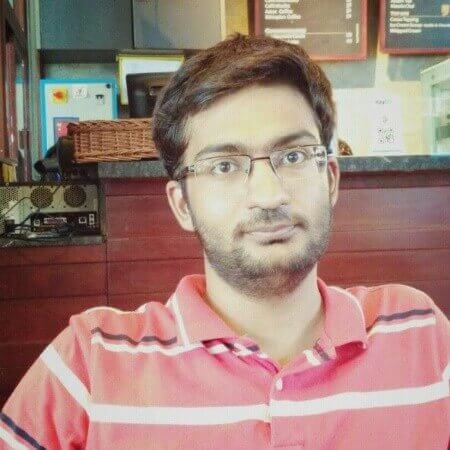 CEO, VdoCipher. Writes about video tech, ed tech and media tech.