As we move towards a more digital world, many technologies emerge every day. Some emerge as single solutions providers, and others provide a combination of more than one technology. Though Video Hosting used to be a simple technology for upload and download, it has become advanced and emerged as the video delivery platform. These platforms provide multiple technologies for faster and more secure delivery of your videos.
However, you must be very careful when choosing the video delivery platform. Always remember that the video delivery platform and content are two different things. Even if you create a high-quality video, it will not gain popularity if it is posted on a low-quality delivery platform unless it gets suggested by AI-powered recommender systems. For those recommender system models to operate properly, there has to be a proper data labeling process in place so that the model learns effectively and delivers desired outcomes.
A video delivery platform should include encoding and transcoding videos, managing and delivering video content, access management, dynamic watermarking, and providing video analytics. There is a need for video delivery platforms because there is a growing demand for online video content. Video delivery platforms make it easy to upload, share, and distribute videos online. They take care of all the highly technical and licensed integrations like DRM and make it easy to embed videos on websites and social media platforms.
A video delivery platform is mostly required by educators, VOD platforms, and OTT providers. They use it to secure their content and also want advanced features like CDN, APIs, Scalable Infrastructure, and much more. For new creators, public video delivery platforms like YouTube and Twitch have served the market over the years. The users of these public video delivery platforms can rise to fame if they can post good quality content on these platforms. If you can post some interesting and entertaining videos on these platforms, you will have a good fan following within a short time.
Features to look for in a Video Delivery Platform
The provider should offer various technical integrations and analytics tools to help you determine how your videos deliver and how they are performing.
Multi-DRM enabled Secure video hosting to prevent illegal downloads and screen capture.
Adaptive bitrate streaming to deliver different sizes of content, such as for different bandwidth, SD, and HD content.
Offer analytics reports so that you can measure your video's impact
Ability to personalize video delivery for each viewer through access management
Video player customization
The service should provide information about the number of views, the delivery method, and the date and time of the viewing.
Provide various player types, such as flash or HTML5, depending on your content.
Ability to embed videos on websites and social media platforms.
Support all the devices your audience is using, including mobile phones.
Way to make your videos available in multiple languages with subtitle support
APIs and SDKs for advanced usage
Plugins for CMS like WordPress and LMS like Moodle
Technology behind a Video Delivery Platform
As discussed earlier, a video delivery platform provides a set of combined technology as features. These features are apart from basic video hosting technology having only the feature to download and upload a video file. The major technologies whose combination is required for making up a video delivery platform are as follows.
Multi-DRM – Include video security via DRM encrypted video streaming technology, ensuring that no downloader or plugin can grab your content illegally. DRM is the highest security from video piracy, and with the use of multi-DRM, it becomes foolproof. Also, the use of viewer-specific moving/static watermark with email, user id, IP, and time stamp prevents camera recordings.
Large Cloud Infrastructure – AWS/Google powered server for transcoding, encoding, distribution via CDN, and storage are the minimum required infrastructure to ensure a smooth playback across 6 continents. This also includes feasibility to upload from desktop, dropbox, drive, FTP, and other URL-based grabbing.
Analytics and Dashboard – This is majorly a backend and frontend reflecting key insights about your video with integration support and other manuals. Collecting the key insights in the form of a log and reflecting the same to present valuable results are required to analyze. You can use the analysis to figure out and fill gaps in your video content.
Support and Integrations – Any corporate or premium customer expects good support from a delivery platform. Support is majorly a human-driven aspect coupled with advanced communication channels. On the other hand, Integrations are totally technology made for easy compatibility with your CMS or LMS or Website. They include plugins, APIs, SDKs, embed codes, etc.
Benefits of Video Delivery platforms
Well, there are many benefits of using a Video Delivery Platform but mostly they are case-specific. One of the main benefits is that it can help to improve the quality and consistency of your video content. It can also help to improve the viewer experience, as well as make it easier to manage and distribute your videos. Additionally, a video delivery platform can help to optimize your videos for playback on different devices and platforms. We have listed the following important benefits that you must look for.
Security
A secure video delivery platform that ensures your video content is delivered with integrity and security. It means that your video content will not be corrupt during transfer and streamed to authorized viewers only. A secure video delivery platform like VdoCipher helps to protect your brand and your viewers' privacy. By ensuring that your video content is delivered securely, you can ensure that your viewers' information is protected. Additionally, you can protect your brand by ensuring that your videos are not shared or copied without permission.
CDN
A globally distributed Content Delivery Network for Videos. When it comes to video, a CDN can help improve the quality and the delivery of your content. A CDN can help deliver videos closer to the viewer, improving the overall quality of the viewing experience. Additionally, a global CDN can help to speed up video playback, ensuring that your viewers can watch your videos as quickly as possible. Also, choosing a reliable Video Delivery Platform like VdoCipher with AWS CDN having maximum uptime is a must.
Dynamic Watermarking
There are times when an authorized user tries to capture a video by recording it through a camera. In such cases, the only safeguard you have is a watermark containing dynamic information related to the user, like IP address. This acts as deterrence and prevents further distribution of video files because of the fear of getting caught.
Easy Integration
Integrations are necessary, and the easier they are, the more suitable it is. Keep in mind all the integrations you will have to make. They might be for a WordPress plugin, advanced automation or workflow management through API, and even SDKs for different languages. For a scalable infrastructure, easy integrations are a must and should be included in the package.
Best Video Delivery Platforms
As so many video delivery platforms are available online, you need to choose the right platform for your videos. Many video delivery platforms are free to use, but it is very important to choose the best one for yourself.
YouTube
YouTube is an online video-sharing website with over 300 hours of video uploads every minute. It is one of the most popular websites globally, especially amongst the younger generations. YouTube caters for all viewers, from the most popular channels to those who only have a few subscribers to those who upload videos to show their friends and family. You can watch videos on YouTube about any subject, so if you're interested in any topic, chances are there will be a video about it.
YouTube is a Video Delivery Platform that allows content providers to distribute video content to YouTube viewers. It enables content providers to send videos to YouTube quickly and easily and track their performance. An aggregate of several different mechanisms, including Dynamic Adaptive Streaming over HTTP (DASH), Dynamic Bitrate (DBR), and video transcoding, YouTube delivers the best experience for your viewers, based on their network conditions and device capabilities.
YouTube is a free platform. You do not have to pay to host your videos on the site.
Easily embed videos on your website
Over 6 billion hours of video are watched on YouTube every month. YouTube is growing in leaps and bounds.
Evergreen video insights
Trending hashtags
AdSense blocking controls
Bulk editing of video chapters
Appeal yellow monetization icons in Studio Mobile
Create, share, and collaborate on video playlists
Create your own custom YouTube URL
Play videos in the background on mobile devices
Featured Video or Playlist Autoplay
Video Monetization
VdoCipher – Secure Video Delivery Platform
Built for e-Learning and Media Websites & Apps, VdoCipher offers DRM Encrypted Secure Video Hosting across 40+ countries. No one can access encrypted videos without the encryption key. Videos streamed via VdoCipher have Hollywood grade DRM protection which means any downloader or internet plugin cannot grab the content. This prevents illegal or unauthorized video sharing. With Widevine DRM encryption and Apple Fairplay DRM encryption, VdoCipher uses a modified version of the existing streaming protocols to combat video piracy and minimize bandwidth usage.
VdoCipher's Smart HTML5 Video Player supports Adaptive Multi-bitrate Playback. When you upload your videos on the VdoCipher platform, different bitrate qualities of your videos are created through video transcoding. This allows a video to stream at different resolutions and download speeds, depending on the Internet connection. It ensures that the video will always play at the highest possible resolution smoothly and uninterrupted.
Secure DRM Encrypted Video Streaming to prevent illegal downloads
Dynamic Watermarking to prevent video piracy using screen capture
Customizable watermarking for movement, colour, size and transparency
More Secure Than RTMP streaming
Secure Key Exchange than HLSe
DRM for effective Password-Protection so restrict downloads or video-sharing outside authorized app or website
IP and Geo Restriction
Domain Whitelisting to prevent video embed to unauthorized websites
Secure Offline Downloads in Android
Customizable smart HTML5 player
Adaptive Multi-bitrate Playback
Multi-Language Subtitles
Video Analytics
Easy dashboard to upload/import videos, configure security settings, customise thumbnail, subtitle & more
Plugins For WordPress & Moodle
Easy APIs & SDKs integration to automate your workflow
IBM Cloud Video (UStream)
IBM Cloud Video is a fast, easy, and secure way to deliver and play videos — with the quality, reliability and control you expect from IBM. The service is ideal for video content providers, video service providers, digital publishers, and enterprise customers with existing video content that want low-cost, high-performance, and flexible video streaming solutions.
IBM Cloud Video delivery platform allows users to upload, share, and view videos. It offers features such as video editing, hosting, and streaming, as well as live video streaming. The platform allows live or on-demand streaming of video content over the internet. IBM Cloud delivers video content to viewers on any device or platform, including desktop computers, laptops, tablets, smartphones, and smart TVs.
HD live broadcast with no caps on bitrate or resolution
Recording of broadcasts as a private video
Mobile compatible player with videos virtually accessible across all devices with any screen size or bandwidth.
Access to multiple CDNs (content delivery networks)
Live chat and Q&A
Live playlists with looping
Customizable channel page
Dailymotion
Dailymotion is a video-sharing social networking website. The website enables users to upload, share, view videos on the internet. It has a large collection of videos, including various formats and genres, like comedy, entertainment news, music videos, music, sports, technology, documentaries and more. It is available in 183 languages and 43 localised versions featuring local home pages and local content.
The massive global reach of 250 million unique viewers in 35 localized versions of the platform.
Personalized recommendations and content discovery
Premium video content
integrated ad platform with premium publishers and brands
Offline viewing
Picture-in-Picture Technology
Autoplay on scroll, autonext
Social sharing
Vidyard
Vidyard is a video hosting and marketing platform that helps businesses create, manage, measure, and optimize video content. Vidyard's platform allows users to upload, share, and track their videos and measure their return on investment (ROI) for their video marketing campaigns.
Vidyard also offers a suite of tools and integrations that allow businesses to add a video to their website, landing pages, and marketing emails. With Vidyard, you can record and send videos in just a few clicks – perfect for busy sales reps trying to break into inboxes or marketers trying to make a splash.
Video creation up to an hour-long
Screen recording
Video playlists
Auto-generated 3-second GIF preview
video editing
Ad-free video hosting
Fast video uploads
Uploader widget
Password and SSO protection
Custom video calls-to-action and landing pages
Detailed video analytics and CRM integrations
Vimeo Livestream
Vimeo Livestream is an online service that lets anyone start their own live show and instantly share it with the world. You could be a professional broadcaster on your way to a big event, an amateur videographer capturing your weekend adventure, or a tech expert showing off your newest creation. Vimeo Livestream opens the door to all possibilities, no matter how big or small. It offers a variety of features and tools that make it easy to create and stream live videos.
Easily stream from any device across social media platforms or your own website
Privacy & Security to privatize event access
Monetization model with subscriptions, apps and PPV
White label your live player or launch branded apps.
All-inclusive dedicated phone support for your events
Live Streaming for OTT
Adaptive streaming
Video management
Viewer engagement with moderated chat, Q&A, and live polls
FAQs
What are the different types of video delivery platforms?
There are several types of video delivery platforms:
Web-based platforms: These platforms allow you to stream video content to websites.
Mobile platforms: These platforms allow you to stream video content to mobile devices.
Connected TV platforms: These platforms allow you to stream video content to connected TVs.
What is a content delivery network (CDN)?
A content delivery network (CDN) is a distributed network of servers that deliver web content to users, such as HTML pages, images, and videos. When a user requests content from a website, the CDN retrieves the content from a server near the user, providing a faster and more reliable experience.
Why Do You Need a Video Delivery Platform?
By using the Video Delivery Platform, you will be able to optimize your videos, upload them on multiple platforms, and utilize advanced online marketing techniques.
Supercharge Your Business with Videos
At VdoCipher we maintain the strongest content protection for videos. We also work extremely hard to deliver the best viewer experience. We'd love to hear from you, and help boost your video streaming business.
Free 30-day trial →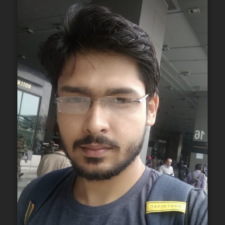 I have traversed through the digital wilderness, honing my skills in technology and marketing including the latest trends, tools, and techniques. My passion for innovation has driven me to experiment with tech-based marketing in the eLearning, Media, and Security sectors.