It would be an understatement to say that the world is going hardcore virtual, especially post-pandemic. Learning through a video course platform is becoming more mainstream than ever. Students, employees, freelancers, and business professionals have been keener on learning marketable skills with enhanced flexibility through the comfort of their homes.
In this piece, we will be discussing the best video course platform and also the hosting platform on which they are built. It is to help educational creators find the required feature for their online course platform, be it a CMS or LMS. A secure video course hosting platform provides DRM security with advanced player and delivery features for the best user experience.
What are Online Video Course Platforms?
Online video course platforms are software services that allow teachers and eLearning creators to upload, publish and deliver educational courses in the form of online video lessons. These platforms provide tools to upload and manage video content till delivery, as well as providing tools for access management, encryption, watermarking, and analysis.
These platforms are mostly used with CMS, LMS, custom websites, or apps built for your eLearning platform. Nowadays, open-source CMS and LMS even provide instructors with the option to publish courses on a wide range of topics, from programming and web development to business, design, engineering, motivation, and marketing. These open-source CMS and LMS also include additional resources, such as quizzes, assignments, and discussion forums to provide a more interactive learning experience.
Since LMS and CMS provide hosting options that consume web-hosting space which is never an optimal mechanism for storing video files. This is the reason, a video course hosting infrastructure is required which is scalable and even more affordable. A Video Course Platform also provides video security options like DRM to protect your videos from getting illegally downloaded. Also, delivery via CDN and the use of Adaptive bitrate streaming improve user experience. Students can access these video courses from anywhere with an internet connection and at their own pace, making it a flexible and convenient option for learners of all levels.
Types of Video Course Platforms
Standalone video course platform – These platforms are specific to hosting and delivering video content. Creators upload and manage videos on these platforms and get advanced customization features such as a video player, analytics, secure storage, and more. Examples include VdoCipher, Wistia, and Vimeo.
Learning Management Systems (LMS) – LMS platforms manage, document, track, report, automate and deliver learning material and programs. Features include course creation tools, performance tracking, and assessments. LearnDash and Moddle are popular examples of LMS.
Self-hosted video course platforms – Self-hosting is the process of uploading course videos on your website or server. From creating courses to managing and distributing online, you are responsible for the whole technical process and infrastructure setup.
Online video course marketplaces – On these platforms, creators upload courses that are later purchased by users. They usually have a huge library of courses and users pay to avail of the courses. Udemy, Coursera, and Skillshare are some examples.
Advantages of Video Course Platform Services
Security: Video course hosting platform like VdoCipher offers secure video hosting with multi-DRM protection for course content. This protects the content from unauthorized distribution, ensuring that instructors' intellectual property and revenue are protected. These platforms may even offer advanced screen capture deterrent features like dynamic watermarking.
Adaptive Delivery: Not only a course platform requires faster and easier uploads but also advanced delivery. Delivery features are mainly categorized on the basis of the speed and bandwidth of the network. The use of CDN and Adaptive bitrate streaming allows faster delivery of videos across the globe and also regulates bitrate quality on the basis of the user's network bandwidth.
Professional Services: Video course platform services are designed specifically for video hosting and delivering online courses. They provide a scalable platform with the highest uptime and tools for managing course content, as well as tracking student progress.
Easy Integration: These platforms provide user-friendly dashboard, APIs, SDKs, and plugin support for major CMS and LMS so that you do not require technical expertise for a basic integration. Course creators can upload their videos and create courses with chapters, multilingual subtitles, and many other player features without worrying about process bugs.
Analytics: a video course streaming provider will collect and generate detailed analytics on student engagement or video viewership including information on how long students watch videos, which parts of the video are most engaging, per student cost, which videos are the most popular, etc.
Need of Security in Video Course Platforms
Every year, economies around the world suffer huge revenue losses due to digital piracy, with video piracy having the majority share. Not only does it affect the revenue and brand reputation, but it also hampers the earnings and livelihoods of those engaged in the production and distribution of digital video content. Obviously, security is a major concern in the video industry as within seconds, videos are leaked and made public on the web. Video courses that are paid need a platform where the videos are securely uploaded and delivered using the latest security measures like Digital Rights Management (DRM).
Various reasons why your video courses need DRM security.
Copyright Protection: Paid video courses are often copyrighted material, and DRM protects them against unauthorized access, sharing, and usage. Video content on these platforms requires various regulations such as GDPR and HIPAA which are ensured by DRM.
Prevent Piracy: Multi-DRM technologies restrict illegal downloads, access, screen capture, download duration, IP, Geo, and time restrictions to prevent piracy of video courses.
DRM encryption: DRM-protected content is encrypted and decrypted only at playback using a secret encryption key. No downloader or hacker can bypass the security to access the key as it is private.
Screen Capture Protection: In devices like Apple, DRM is able to protect screen capture. For additional deterrence, features like dynamic watermarking reveal the details of the authorized user who made the screen recording.
Best Online Video Course Platform
Keeping that in mind, we have prepared a comprehensive list of the top 11 video course platform. Whether you are an aspiring learner looking forward to upskilling or you're a course creator willing to sell your valuable knowledge, check out the following online video platforms before taking your pick.
VdoCipher+ LMS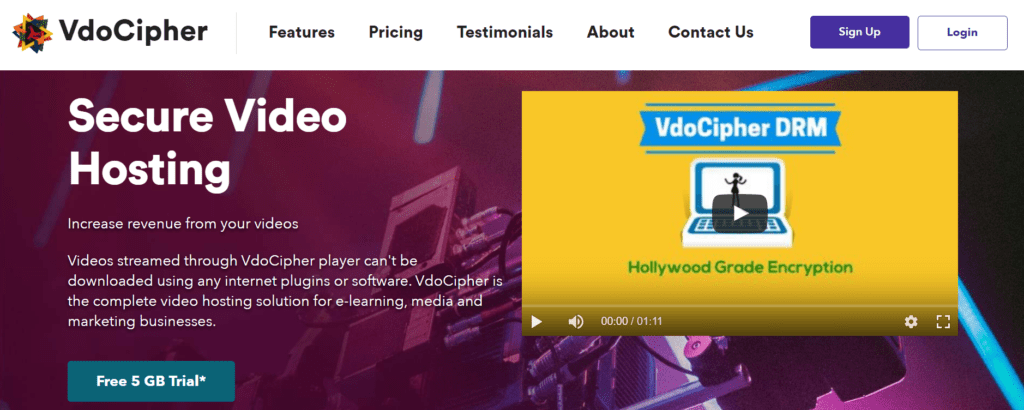 If you are looking for a platform that can protect your videos from download and save all the loss of revenues from piracy, look no further. VdoCipher is a secure video hosting platform, that provides Hollywood-grade encryption to protect your videos.
Vdocipher takes care of all of your video needs, right from hosting and encoding your videos to stream in an encrypted player. You can easily integrate the video player into your website and app without any trouble. You can easily manage multiple videos online with the help of Video APIs.
But in order to launch your platform, you'd also need a website where you can host your website. You can opt for any WordPress-based LMS, such as Lifterlms, Learndash. They work perfectly with Vdocipher, we even have WordPress plugins which makes it easier to integrate your website and manage your videos. Also, Vdocipher works great with Independent LMS such as Teachable and Thinkikfic.
Teachable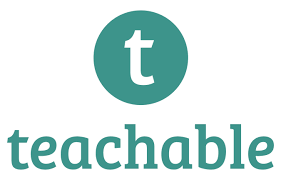 Course creators like to focus on imparting value with their teaching. They don't appreciate struggling through the nuisance of managing software and installing frequent updates. if you're looking for an easy-to-use video course platform with convenient drag and drop features, Teachable is the way to go.
You have an option for using teachable on a custom domain name. Or you can even add it to your already existing site as a subdomain. It offers multiple payment options to learners. Teachable also makes sales and marketing easy for course creators, thanks to the facility for creating conversion-oriented landing pages and analytics.
As your business witnesses growth, you can easily scale up. Not to mention, seamless integration with third-party tools makes Teachable a versatile online course platform. Here's a short comparison of Teachable with other popular video platforms like Teachable vs Thinkific

Skillshare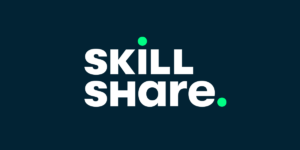 Skillshare boosts creativity when it comes to education. The wide range of fields for courses justifies its 5 million-plus user base. The classes are broken down into bite-sized chunks for better understanding for students.
It offers lessons on everything in fields including building email lists, web design personal branding, painting, technical staff, marketing, analytics, E-Commerce, data science, and so on. The platform offers extensive help articles and further customer support through email. Most students consider Skillshare the best online course platform as it provides video learning on the go regardless of the device you're using.
Coursera
Coursera is one of the most highly regarded and reputed marketplace or video course platforms. To maintain the highest possible quality, it's an invite-only platform for instructors. They even feature great content at institutions such as the University of Illinois, Google, Duke IBM Stanford University of Michigan, and so on.
Learners can grasp even the trickiest concepts with easy-to-understand and crystal-clear videos. It offers online degrees and certificates from world-class companies and universities. It might be tough for instructors to be invited but this video course platform can offer lucrative opportunities if you are already a pro in the world of online teaching.
Thinkific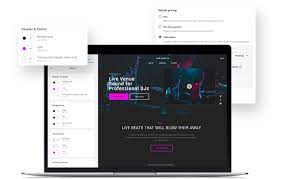 There are plenty of reasons why a majority of course creators consider Thinkific the best online course platform. It offers highly optimized sales pages and customizable student dashboards that allow creators to add files to a page. Whether you wish to send out the entire course material in one go or follow a drip sequence, Thinkific offers you the liberty to do so.
Fiverr, one of the largest online marketplaces for buying and selling services uses Thinkific for selling online courses. Thinkific is a video platform that allows the creation of downloadable tutorials, videos, quizzes, and so on. This online course platform also helps to organize content with a simple drag and drop feature. Support for Facebook and Google Adverb makes thank you fake more marketable for users. You can also do a Thinkific vs Kajabi before getting started as both are equally good and close competitors.

Udemy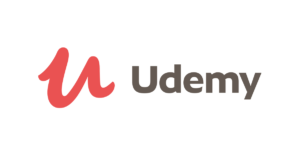 Udemy features over 24 million students were more than 80000 courses and 35000+ instructors. Students can learn as per their own schedules. Instructors undergo an account approval process and once approved, creating course material is effortless. There are plenty of marketing features available for instructors to promote their own classes within this video course platform.
Since the courses are super affordable, more and more students have been actively learning on Udemy. Instructors receive 50% of the tuition fee from existing users and 100% from new users. It won't be an overstatement to say that this is a pretty substantial commission rate. 
Linkedin Learning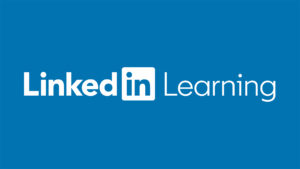 We don't usually associate LinkedIn while talking about the best online course platform. But the most intricate professional web has been making huge strides in this area. Tailor-made for business professionals, LinkedIn learning offers countless courses on subjects such as digital marketing, web development, project management, and so on. If professionals wish to update their skills, LinkedIn learning has to be their one-stop destination for an online course platform.
Students can showcase their certifications on completion of a course to their LinkedIn profile. This vastly improves their online resume adds social proof to their expertise. Considering the massive popularity of LinkedIn for professionals, we can say that it must be a lucrative venture for instructors.
LearnWorldS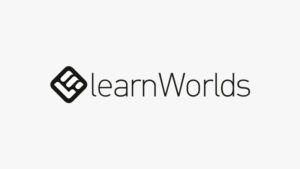 If you are looking for a video course platform that offers responsive styles and templates for course building, LearnWorldS has to be your ideal pick. It offers features such as theme, style, and logo customization for course creators.
Offering multilingual support, this online course platform facilitates and expanded reach among a wide range of audiences. You can also customize notifications as per your requirements and use JavaScript and CSS for editing various course pages. The best part is that there is no limit to the number of courses you can create.
Kajabi
If you want access to a full-fledged system that enables marketing selling and delivering the knowledge you possess online, Kajabi is the way to go. This video course platform also facilitates the selling of training portals, memberships, and several other digital products.
The online course platform made a striking upgrade in its web page building capabilities in 2019. That made it one of the leading names in the field of creating courses and websites. In the first half of 2020, Kajabi released the powerful editor for creating high converting and attractive emails. You can try it for free with its 14 days trial and check whether it suits your requirements. If you're looking to compare Kajabi with other LMS platforms, we've got you covered with a Kajabi vs Teachable here.

MemberPress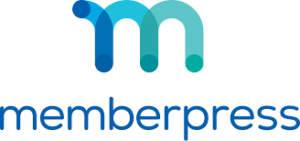 Memberpress is a boon for those with a WordPress website, thanks to its seamless integration. It's a video course platform in the form of a WordPress plugin that offers an add-on for creating, managing, and selling various online courses. The drag and drop builder for courses eliminates the need for creators to be tech geeks. 
As for design skills, the online course platform offers functionality that caters to the styling of virtual classrooms. The best part is that it works with a majority of themes on WordPress. Not only can creators easily add high-quality videos, but they can also offer learners easily downloadable additional resources.
You can leverage the benefits of a wide array of subscription plans along with pricing options and start selling unlimited courses. Since you can also integrate MemberPress with your email marketing efforts, adding students to an email list is a piece of cake. This allows creators to notify learners about upsells and future discounts along with other course material.
LearnDash

Adding to the list of popular and powerful WordPress LMS plugins that also act as an online course platform, LearnDash enables easy selling of online courses. WordPress users can also avail its intuitive and simple drag and drop builder for creating courses. You can add assignments, quizzes, video lessons, and many other interactive features.
The easy integration of this video course platform with WordPress eCommerce plugins and reputable payment services makes it more useful. Their handy page builder for landing pages simplifies the creation of sales funnels for selling courses. Unlike most others, this video course platform doesn't charge a portion of your sales.
Udacity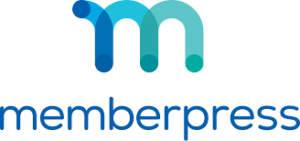 Udacity is a video course platform that facilitates the creation of HD videos for courses. Users can easily customize their approach to learning and teaching as per organizational requirements. Besides offering almost all features of an online course platform, Udacity also gives users easy access to a question-and-answer platform.
Users also have access to expert technical mentors throughout the day. Since this is the best online course platform that offers real-world projects, it enhances the practicality of use. Not to mention, only professionals with extensive knowledge of their respective industries can create these projects. That again enhances the credibility of Udacity as a video course platform.
Here we have compared for you the 3 most popular video platforms currently i.e. Teachable vs Thinkific vs Kajabi
Final Words
If we have learned anything during the past year, it's that digitalization is only going to increase. This makes choosing the best online course platform even more crucial. Not only should it offer smooth streaming solutions, but video hosting also has to be super secure. In other words, viewers shouldn't be able to download or screen capture the videos they are supposed to pay to watch.
VdoCipher is one such platform that stands out in terms of security. It comprises encrypted DRM video streaming through which no plugin or downloader can hack, download, or share your content. Dynamic watermarking further discourages screen capture. 
If VdoCipher can put an end to video piracy, what's the harm in trying it out for free? The most convenient part is that users don't even have to enter any credit card details. Sign Up for free now!
FAQs
How to protect illegal downloads of video from thinkific, skillshare, and other similar LMS and CMS?
The easiest way to do so is to implement a multi-DRM video encryption and delivery system with your video storage infrastructure. It is pointed out that such implementations are highly cost-intensive and you might require a Google-licensed partner like VdoCipher offering Widevine and Apple FairPlay DRM integration with many more added features.
Which is the best video hosting for online course platforms?
Since eLearning platforms require video security, it is always in their interest to go for a secure video hosting platform providing multi-DRM protection like VdoCipher.
Supercharge Your Business with Videos
At VdoCipher we maintain the strongest content protection for videos. We also work extremely hard to deliver the best viewer experience. We'd love to hear from you, and help boost your video streaming business.
Free 30-day trial →
Head of Digital Marketing at Vdocipher. I love the art of connecting the right product to their users. When i'm not doing that i love getting lost in books.