Text explanation followed by video explanation
There are four different roles-
Viewer– A viewer is the most basic permission. A viewer can read anything on the dashboard but other than this they won't be able to do anything , they wont be able to play the video. Any user you add will have the viewer permission by default.
Uploader– If you add any user as an uploader then as suggested in the title, they will be able to upload videos on the dashboard.
Editor– Editor role is the most important role. If you add anyone as an editor then they will be able to do all the video management and configuration changes other than adding or removing team members. Editor can not play videos without OTP Creator permission.
OTP Creator– OTP Creator role provides the user permission to play the videos. Without this permission, neither Uploader nor the Editor can play the videos.
How to add users at different roles-
These are the steps to add a user at any role-
1- Go to the Config section of your dashboard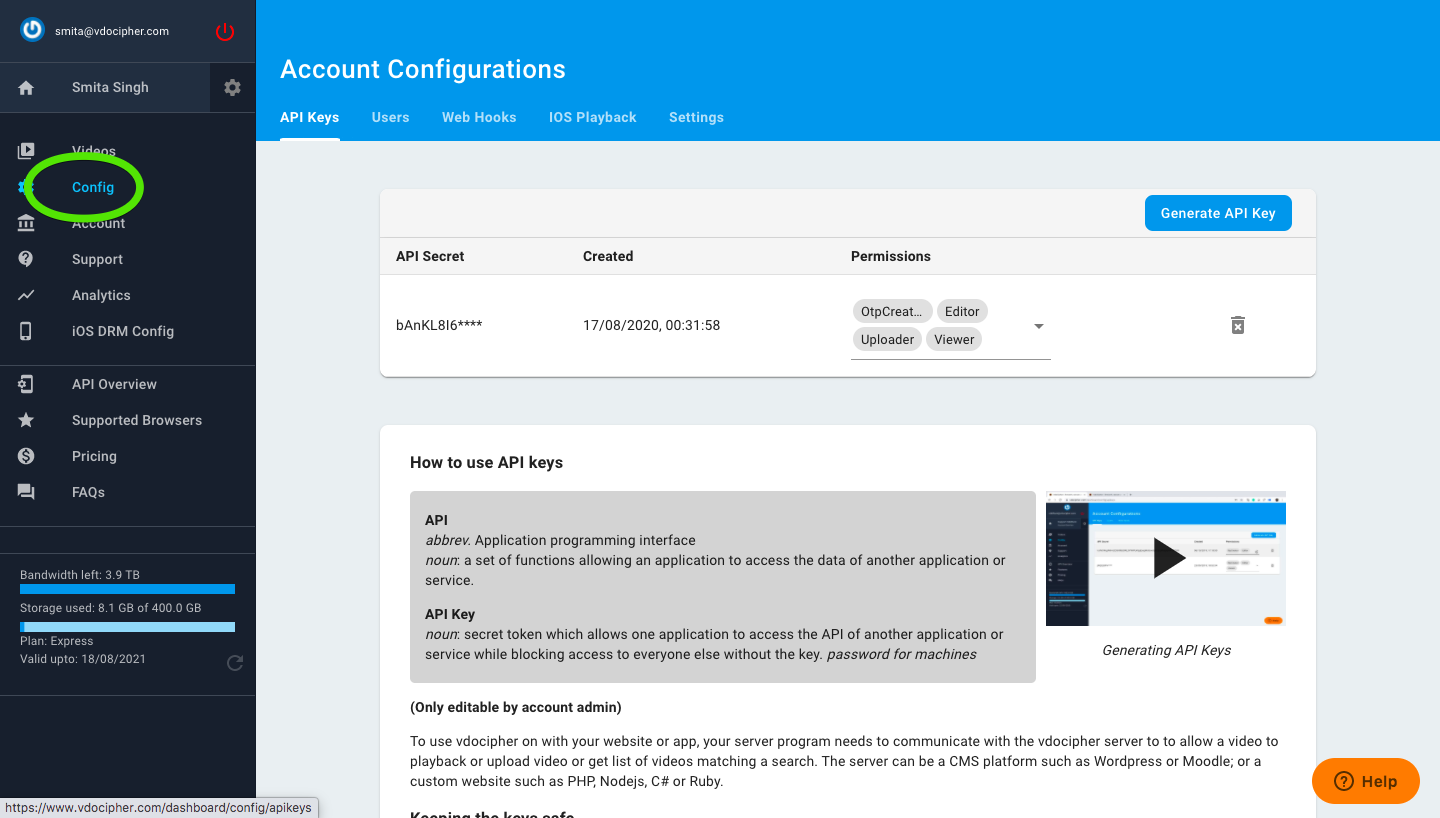 2- Click on the Users option given on the top.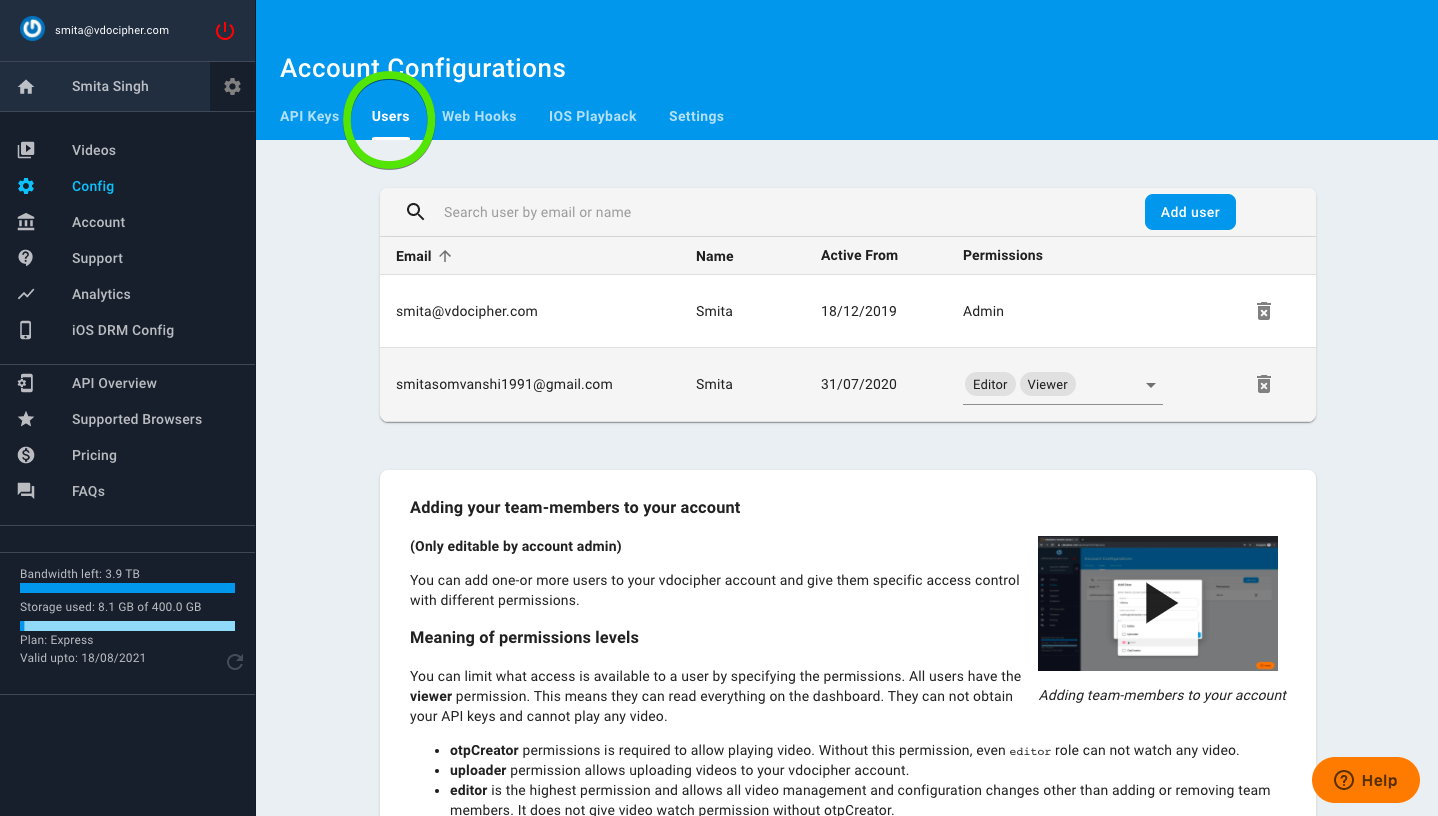 3- Enter the name and email id of the user and select the role or multiple roles of your choice. You can add maximum 4 more users.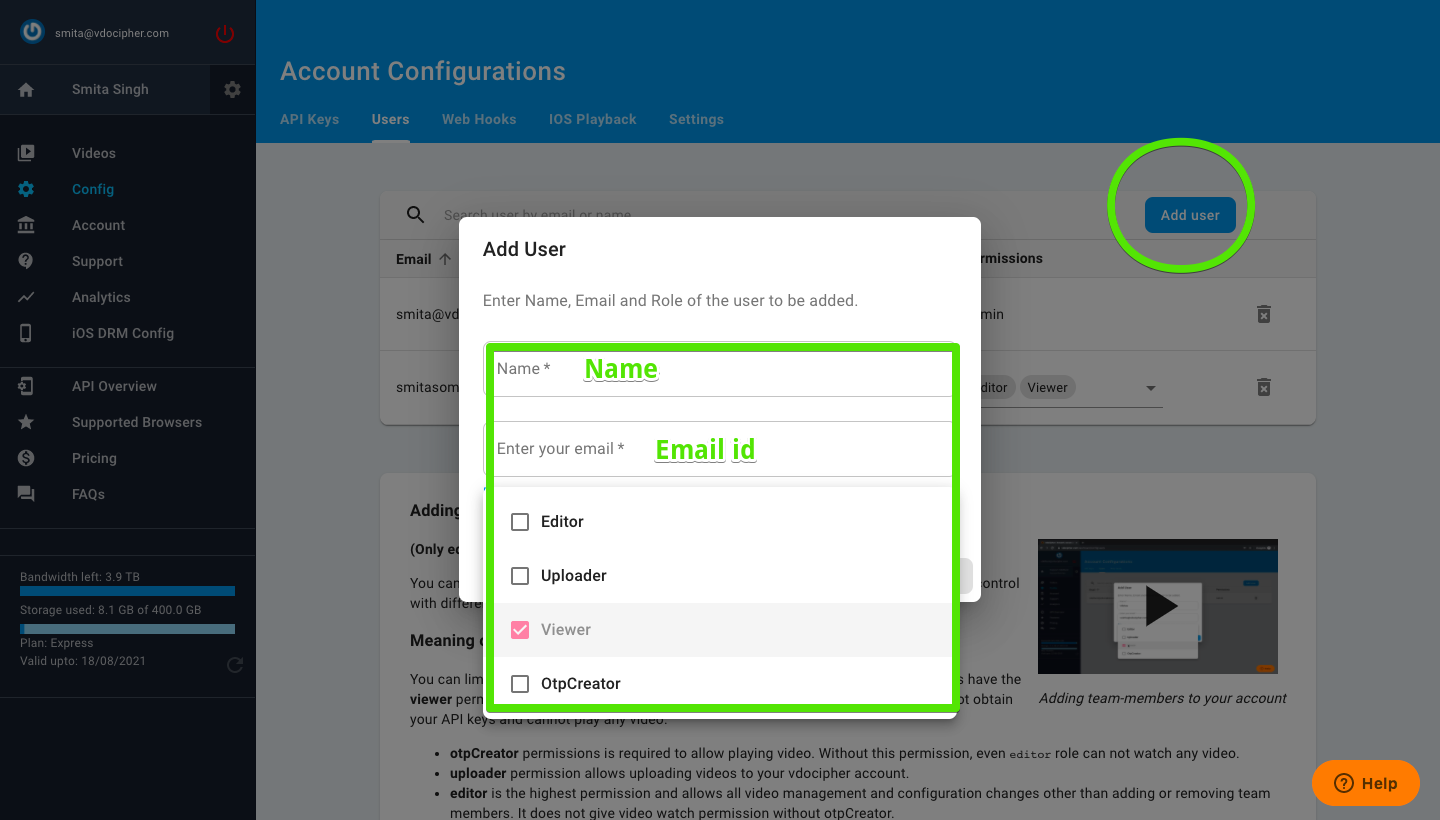 4- The user will receive a mail from our end. They can accept the invite and login to the dashboard.
5. You can remove the access anytime required. A single user account can be used to login at multiple devices or browser tabs and upload videos.
6. Admin can not be changed from "users" section currently. To change that, please send a mail to support@vdocipher.com
Supercharge Your Business with Videos
At VdoCipher we maintain the strongest content protection for videos. We also work extremely hard to deliver the best viewer experience. We'd love to hear from you, and help boost your video streaming business.
Free 30-day trial →