Streaming is the ability to watch or listen to media as it is downloaded. Video Streaming is the process of sending video data over the Internet to allow a user to watch the video while it is being downloaded. More people watch videos on their mobile than on any other device. More than half of the traffic to sites like Facebook and YouTube is video. Companies invest in videos because it's a powerful way to connect with customers, but videos are also the most pirated form of content. DRM streaming is a technology used to protect digital audio and video content from unauthorized access and use.
DRM streaming uses digital rights management (DRM) technology to control users' access and use of the content. It can help protect the content from being copied or shared without permission and ensure that the content used is in accordance with the terms and conditions of the license agreement. DRM Streaming allows the content owner to control how and where the video content is used.
Why Video Streaming is a necessity?
Streaming videos do not take up any storage space on your device. The video is not actually stored on your device but is instead streamed to it. This is especially beneficial for devices with limited storage space, such as smartphones and tablets.
Instant playback. When you download a video, you have to wait for the entire video to download before watching it. However, you can start watching it almost immediately when you stream a video. This is because the video is streamed to your device in real-time rather than being stored on your device.
Downloaded video files are shareable with others via file-sharing networks and other platforms. Video streaming technology is harder to copy and prevents users from saving a copy to their computer if you don't want them to.
Benefits of DRM in Video Streaming
Whether you are in the corporate world or a professional video creator, you can always stream your work online through various online platforms. There are several benefits of DRM-protected video streaming that will help you get your work out there.
Netflix, Hulu, and other streaming video services use DRM to prevent video piracy. When you watch a DRM-protected video, the video is encrypted and can only be playback on devices with the correct decryption key.
One of the benefits of DRM streaming is providing a more secure streaming experience for users. With DRM streaming, content providers can use encryption to protect their content from copying or sharing without permission. This can help ensure that users only have access to the content they are supposed to have access to and that it is not distributed illegally.
Protect your content from being copied or illegally distributed. No matter how hard you try to keep on top of your work, there will always be people interested in taking credit for your work and passing it off as their own. This is why you need to have a DRM system on your work so that no one will be able to steal it from you.
Video security. DRM encrypts the video content only to be played back by authorized users. It prevents unauthorized users from copying and sharing video content. DRM Streaming prevents piracy and protects your video copyright.
Increased profitability for content owners. It is important to know that copyright-protected video streaming will allow you to stream your work on several different platforms.
DRM streaming can help to ensure that your viewers have a smooth, uninterrupted viewing experience.
Top DRM Encrypted Streaming Technologies
DRM Streaming technologies are technologies that allow content providers to protect their digital content by streaming it over the internet. This technology protects the content by requiring the user to have a valid DRM license in order to play the content. DRM Streaming technologies help to protect the content from unauthorized access and ensure that the content is only played back on authorized devices.
VdoCipher Multi-DRM (Google & Apple) Streaming
There are many technical requirements involved to have Google Widevine DRM, and Apple Fairplay Service implemented. At VdoCipher, we offer secure video hosting solutions with Encrypted DRM Video Streaming. VdoCipher provides Widevine for Chrome, Fairplay for Apple devices, with Flash as a fallback. The multi-DRM video solution ensures that content providers can entirely rely on VdoCipher for distributing content on all devices.
Complete video streaming solution
Securely embed videos on your site with our standard APIs and Plugins
Dedicated license servers and licensing database
Streaming infrastructure includes Widevine architecture (encryption, transcoding, adaptive bitrate streaming & more)
Upload videos easily through the Dashboard or VdoCipher APIs
Quick integration with popular CMS with DRM and Watermark security
Encrypted private key stored in AWS S3 or Google storage
Dynamic HTML5 video player
Adaptive Multi-bitrate Playback
Free 30-day trial
Google Widevine DRM Encrypted Streaming
Google's Widevine DRM is a content protection system for premium media. It is used by major partners worldwide such as Google Play, YouTube, Netflix, Disney+, Amazon Prime Video, HBO Max, Hulu, Peacock, Discovery+, Paramount+ and more. The purpose of Widevine is to provide the best experience for viewing premium content over digital distribution.
Widevine DRM encrypts streaming video content, allowing providers such as Netflix to deliver videos to viewers securely. It enables content providers to use a single solution to protect their content and provides a flexible, scalable, and secure technology platform, supporting the latest video formats and HD video.
The Widevine DRM platform uses standards-based royalty-free solutions for encryption, adaptive streaming, transport, and player software. It also includes free, open-source tools for content preparation and media playback, enabling openness and innovation at every level.
Widevine uses a combination of CENC encryption, adaptive streaming quality, and licensing key exchange to manage and send the video to users. It simplifies the work for service providers and supports the multi-level streaming quality based on the receiving device's security capability.
Google Widevine DRM Streaming Features
Widevine DRM uses the open standard, Dynamic Adaptive Streaming over HTTP
(DASH). The DASH Protocol solves two major content delivery problems: Bandwidth and Transport.
Adaptive Bitrate Streaming – In an ideal scenario, videos are streamed to the users at the highest quality and rate. However, the delivery bandwidth may change over time for many reasons. As a result, the bandwidth decreases, and videos play at a lower bitrate to preserve continuity.
DASH solves this problem by taking video encoded at different resolutions and bitrates, converting it into fragmented MP4 files divided up into segments of the same length. When the device receives encrypted video, it checks the bandwidth and requests the
appropriate segment of the fragmented MP4 file from the server. As the stream quality is dynamically adapted, the viewer has an optimum playback experience.
Streaming over HTTP – Widevine DRM uses the open standard HTTP protocol because it is included in all browsers, and browsers are now part of most devices.
Google Widevine DRM Security Levels
The Google Widevine DRM has three levels:
Widevine Security Level L1 – Widevine L1 is the topmost level of DRM protection. All content processing, cryptography, and control are performed within the Trusted Execution Environment (TEE). In some models, the security processing may perform in different chips. L1 devices can play videos at the highest possible resolution.
Widevine Security Level L2 – The cryptographic information is still processed within Trusted Execution Environment (TEE) but not video processing. It includes separate video hardware or software-based video processing. Typical 540p video resolution limit.
Widevine Security Level L3 – Does not have a TEE on the device. Only Software-based DRM protection. The content typically plays only at 480p.
Note: The Trusted Execution Environment (TEE) is a secure area on a device that runs sensitive applications. The TEE is isolated from the main operating system and stores sensitive data, such as passwords and encryption keys. The TEE can also run applications that require a high level of security, such as financial applications.
Apple FairPlay DRM Streaming
FairPlay Streaming is an Apple-developed DRM system used to protect digital audio and video content from unauthorized access and use. FPS securely delivers keys to Apple mobile devices, Apple TV, and Safari on OS X, enabling playback of encrypted video content. Content providers, encoding vendors, and delivery platforms can encrypt content, FairPlay Streaming prevents unauthorized access and copying of audio and video content.
The content is delivered over the web via HTTP Live Streaming (HLS). FPS allows mobile devices and Apple TV to stop playback based on expiration information sent with the content key. Also, a constant FPS device identifier is sent to the server in a server playback context (SPC) message, allowing the server to anonymously and privately identify the device. FPS is integrated into the device operating systems, with native support on iOS and Apple TV. Safari on OS X enables FPS using Encrypted Media Extensions (EME) interface support.
HTTP Live Streaming (HLS) sends audio and video over HTTP from an ordinary web server for playback on iOS-based devices, including iPhone, iPad, iPod touch, and Apple TV and on desktop computers (macOS). HLS is designed for reliability and dynamically adapts to network conditions by optimizing playback for the available speed of wired and wireless connections.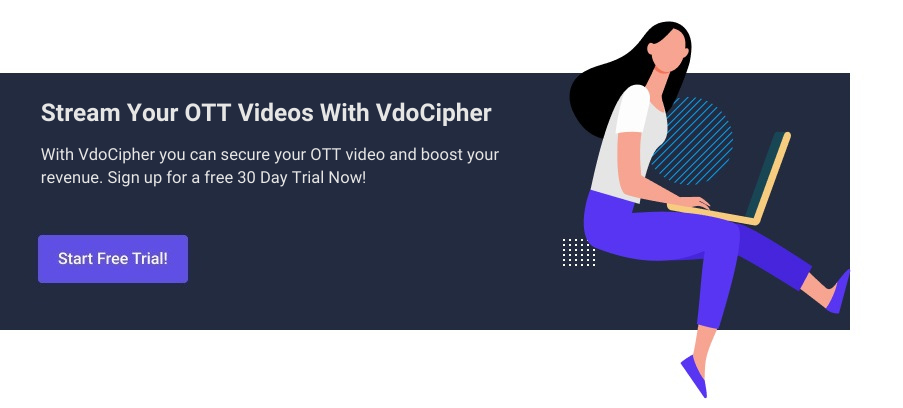 FairPlay allows a content provider to securely deliver an AES 128-bit content key from the provider's key server. The content provider encrypts the H.264 video content with the content key. Then, FPS decrypts the encrypted video content with the content key.
Apple FairPlay DRM Streaming Workflow
The user opens a video streaming client app to play a video.
The client application notifies the AVFoundation to play FairPlay Streaming video content.
AVFoundation downloads the m3u8 file from the content server and parses.
AVFoundation checks the #EXT-X-KEY tag and requests the AVFoundation App Delegate for the content key for decryption.
From AVFoundation, App Delegate requests Server Playback Context (SPC) data. After receiving it, the App Delegate sends it to the key server.
The KSM module in the key server interprets SPC data and, from the key DB, retrieves the key required for content playback.
The key server sends the retrieved content key to the client app in Content Key Context (CKC) data.
AVFoundation Delegate in Client app enters CKC data into AVFoundation
AVFoundation decrypts and plays content securely using the content keys contained in CKC data.
FAQs
What is the difference between DRM streaming and regular streaming?
The difference between DRM streaming and regular streaming is that DRM streaming is a way of streaming content that is protected by DRM. This means that the content can only be played on devices that support DRM, and that the content owner can control how it is used. Regular streaming is a way of streaming content that is not protected by DRM. This means that the content can be played on any device that supports the streaming protocol, and that the content owner cannot control how it is used.
Difference between streaming and downloading?
The difference between streaming and downloading is that streaming allows users to watch content instantly, but with a greater risk of buffering. Downloading allows users to view content at their leisure. For example, users must wait for content to download to their device before they can watch it.
What are the most common DRM streaming technologies?
The most common DRM streaming technologies are Google Widevine, Apple FairPlay Streaming, and Microsoft PlayReady.
Supercharge Your Business with Videos
At VdoCipher we maintain the strongest content protection for videos. We also work extremely hard to deliver the best viewer experience. We'd love to hear from you, and help boost your video streaming business.
Free 30-day trial →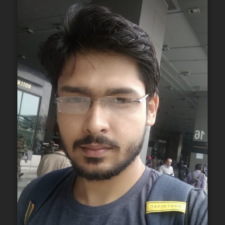 I have traversed through the digital wilderness, honing my skills in technology and marketing including the latest trends, tools, and techniques. My passion for innovation has driven me to experiment with tech-based marketing in the eLearning, Media, and Security sectors.