VdoCipher provides highest secure video streaming in the world market.
It is a full packaged video streaming, hosting, Encoding+DRM service offered in easy to use manner.
This post presents an overview on various practices adopted by VdoCipher to deliver secure video streaming for its clients. For e-learning and media companies hosting streaming videos on their sites, having a secure video player on the site is the primary requirement. For better user experience, forcing the viewer to install some plugin is also not preferable.  VdoCipher ensures that its customers can use secure video streaming without deteriorating the viewer experience.
The encryption and authentication technology is built in with the VdoCipher player.
Secure video streaming technology
Dynamic watermarking the videos with viewer detail further enhances security from screen capture. It discourages distribution of content captured using external cameras.
Encryption, authentication and  dynamic water marking are thus the tools by VdoCipher for secure video hosting.
You can also limit access to certain IP addresses and Geographical locations using the whitelisting features.
A light weight video player which allows buffer retention ensures a smooth streaming experience for the viewer. Buffer retention here means , that as the viewer seeks back and forth on the video player, the buffer remains conserved. This ensures minimal bandwidth usage and a smooth streaming experience for  viewers with slow internet speeds.
A note on secure video hosting – As already mentioned, encryption, watermarking & licensing are the key features that prevent illegal access of streaming videos. Coming to the hosting part of videos in secure fashion, VdoCipher stores videos in a proprietaryy format on its owned AWS(Amazon) + Akamai servers. These are internationally the largest server + CDN companies catering about almost all the media content in the world. The direct access to the servers for any piracy or hack attempt is impossible owing to strict hosting security standards maintained by these server companies. The fact that the one time url for the secure hosted video is a link to the raw encrypted file with no access to its decryption key, it makes even the rare access of the encrypted video useless.
Integration with secure video player
Integration of VdoCipher with any website is quick with embed codes provided through easy to use APIs. For websites built with services like wordpress and joomla , VdoCipher has ready to use plugins. Features which are supported along with secure video streaming are- video analytics, bulk upload through computer, dropbox or shared url, custom video player design, pay per use pricing and live customer support.
So, how to start using this secure video streaming with VdoCipher ?
To start with a free full version 5 GB trial of VdoCipher – you just need to signup with a mail id. No credit card , no details , no time limit, just signup and you are ready to sell videos online.
If you have any queries, team VdoCipher is here to help you. Please send your queries and specific requirements to the contact link located here.
Supercharge Your Business with Videos
At VdoCipher we maintain the strongest content protection for videos. We also work extremely hard to deliver the best viewer experience. We'd love to hear from you, and help boost your video streaming business.
Free 30-day trial →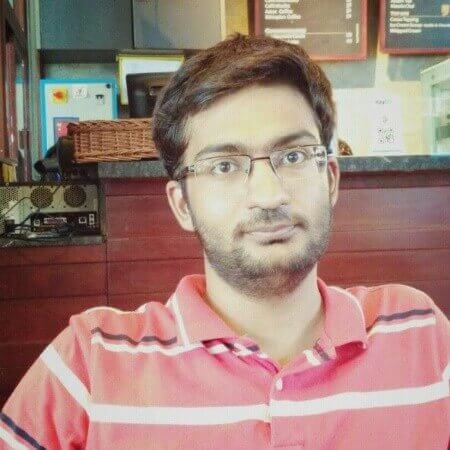 CEO, VdoCipher. Writes about video tech, ed tech and media tech.