Password Protect Videos with VdoCipher
Let's daydream a little. You have created fantastic content, something on the level of Dan Carlin's history podcasts. You know, stuff that people talk about on sub-reddits dedicated to the videos. Content that people are happy to pay for.
Creating fantabulous videos that audiences throng to, that is your responsibility. Monetizing the attention and popularity of your content, now that is ours.
At VdoCipher, we help video creator make fantastic revenues from their premium content.
The first step to monetizing premium video content is to create a system by which only paid users get to access your content, aka paywall. A paywall normally requires some kind of password-protection for videos. And a DRM to ensure that only paying users get to watch the videos in the first place. It is critical for any video business that they implement a paywall plus video security mechanism effectively.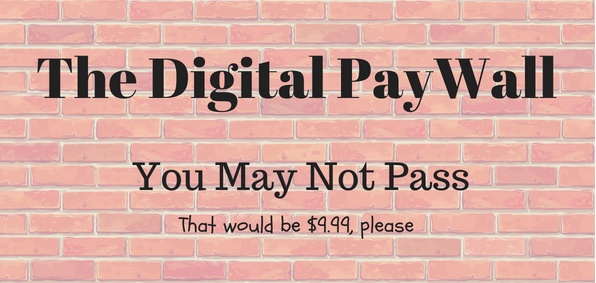 The optimal strategy used by multiple video creators is to bundle their videos into a variety of packages.  Each subscription package would give users access to a collection of videos. With a membership plugin you can package each of your videos as subscriptions, thereby effectively selling your content.
Selling multiple subscriptions, with overlaps among subscriptions, gives users choice to buy content as per their requirements. In this blog post I will be walking you through the four steps you need to complete to create your password protect video website.
Password-protect your online videos with these steps
Step 1: Set up WordPress website
Step 2: Install Membership Management Plugin to password protect videos
Step 3: Install VdoCipher plugin to your Website. Embed video using VdoCipher plugin
Step 4: Create user roles using Membership Plugin
Step 5: restrict access to password protect videos
Step 6: Grant access to user roles (subscriptions) that have bought subscriptions
Step1: Password Protect video content behind paywall with WordPress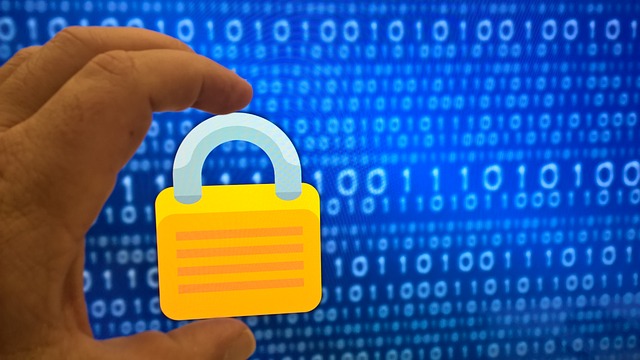 Make sure only users who are authorized can watch your password protect videos online. Password protecting videos is absolutely necessary to ensure that you are able to run a sustainable business model. It is very important that potential users can only access your content through your website only.
Step 2: Variety of Membership Plugins to implement Password Protect videos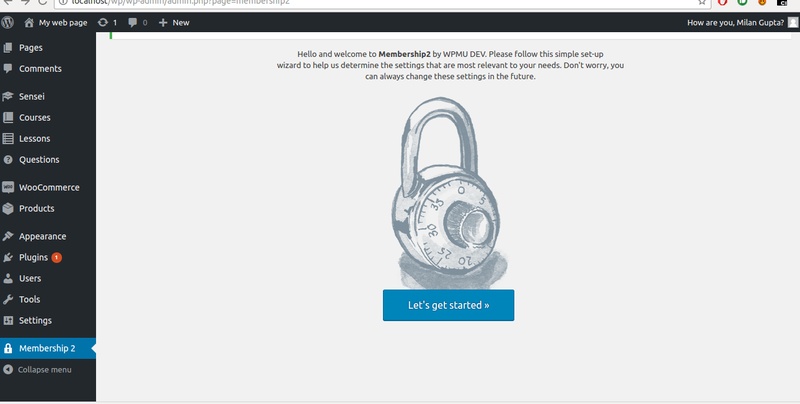 The plugin ecosystem of WordPress has many options in terms of membership plugins. Some of the most highly used plugins are WP eMember, Membership 2 Pro and Members by Justin Tadlock. Check this blog to find out more on how membership plugins work.
Step 3: Use VdoCipher plugin to securely host videos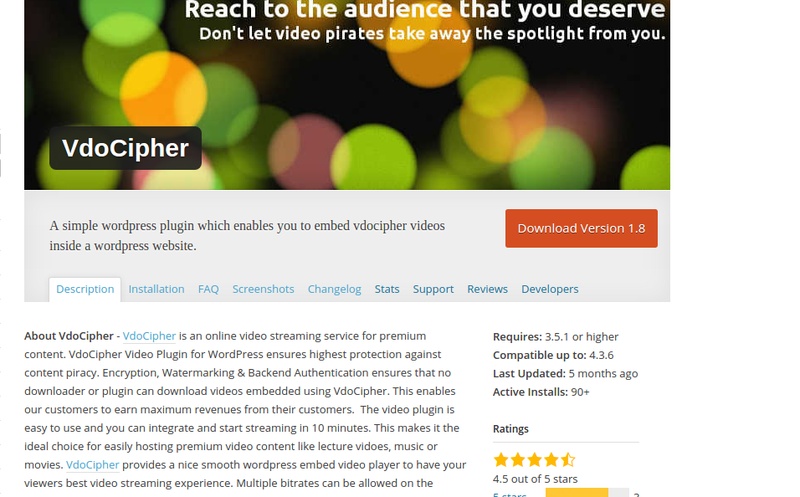 After installing VdoCipher, you embed your videos using WordPress shortcodes. You can configure the video player settings – display height and width and watermark annotation code, directly from settings menu of the plugin. Learn more on how to embed videos to VdoCipher.
The plugin is available here.
Step 4: Create User Roles Using Membership Plugin
Within the WordPress ecosystem, each of the memberships you create is allotted certain user roles. The primary utility of any membership plugin is to create and manage these user roles. Each subscription package essentially corresponds to a user role. The user role determines what content a particular user has access to. A piece of content can be accessible to multiple user roles, meaning that you do not need to duplicate content to sell to different kinds of subscribers.
Step 5: Restrict who can access your Password Protect Videos with user-roles
Ensuring video protection by credential control is absolutely necessary for ensuring that your business model of earning revenue selling valuable content succeeds. Increasingly, small-time video creators and podcasters are opting for paywalled content to generate revenues necessary to keep creating content. Video podcasting is another popular type of content creation that can help increase brand engagement. Each time you upload a video to your site, you can restrict access to the post, granting access only to subscribed users. By restricting access to content you ensure that only paying subscribers can access your content.
Step 6: Grant permissions for each Password Protect Video individually
You can grant access to videos according to the user-role (i.e. the subscription package). The subscription offers can be overlapping – the same video can be accessed by multiple user roles . So for example you can sell a video as a stand-alone video by itself, or you can sell that video as part of a bundled package. Users with subscription to either memberships have access to the same content.
Every time you add a video you can manage the user roles/ memberships that are granted access to the content. In the membership plugin's dashboard you can set the user roles that have access to a particular content.
Sell Variety of Subscriptions to give users choices
Users that have bought a subscription to video content should have complete access to that particular content. Password protecting videos and selling different kinds of memberships gives both video creators and content viewers the best options. Users have the freedom to only buy content that they are interested in. The flexibility in pricing for users is better for video creators as they are generating an audience that is engaging with their content, and are accessing content through the desired channels only. Losing potential customers to sources that share content illegally is a big problem for content creators
Step 7: Setup eCommerce Platform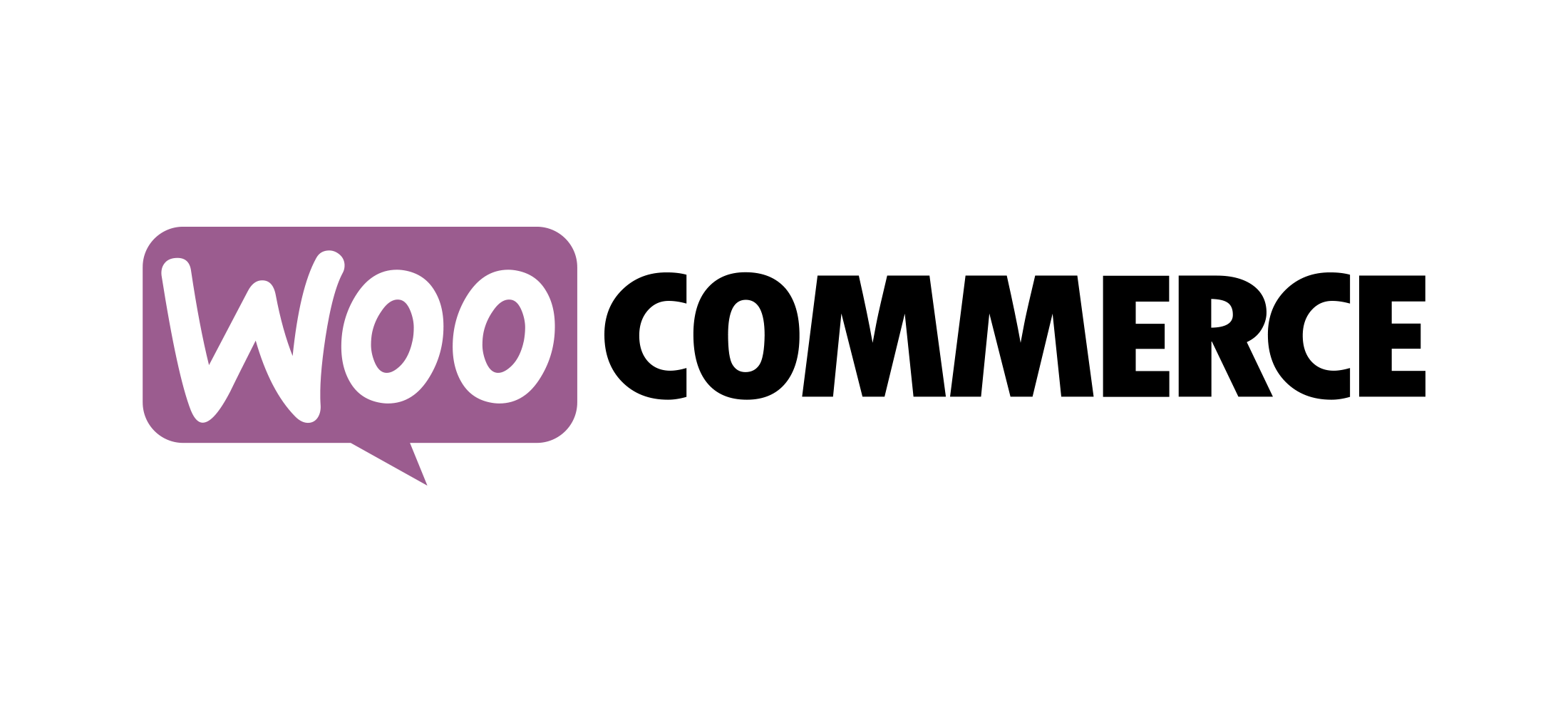 Using an eCommerce platform such as WooCommerce you can even sell subscriptions to password protect videos as products. Each subscription is marketed as a package, which users can then buy directly from the eCommerce platform.
Themes for WordPress Websites
ThemeForest hosts the widest array of themes for WordPress. There are also a variety of free Learning Management system plugins that can be used by E-Learning Video Creators.
Supercharge Your Business with Videos
At VdoCipher we maintain the strongest content protection for videos. We also work extremely hard to deliver the best viewer experience. We'd love to hear from you, and help boost your video streaming business.
Free 30-day trial →